But what about dog people? 
Cheryl Vinyard grew up with dogs, has two pups of her own — and now has a puppy pit stop standing in her front yard.
"It's the epitome of Tucson — books and plants and dogs," she says.
Inspired partially by the movement of little free libraries, Vinyard started a stand dedicated to our four-legged friends.
But the idea for the puppy pit stop really came to Vinyard during her frequent dog walks with neighbors when their pups stop to do the inevitable — poop.
"We always do 2 miles, so we have to clean up and carry the bags with us," she says, adding that she often thinks: "It would be so nice to have a trashcan." 
With that thought in mind, Vinyard built her stand with a trashcan and waste bags so dog owners can "drop the doo." There's also a water bowl for the dogs to get a drink, plus free dog toys and treats.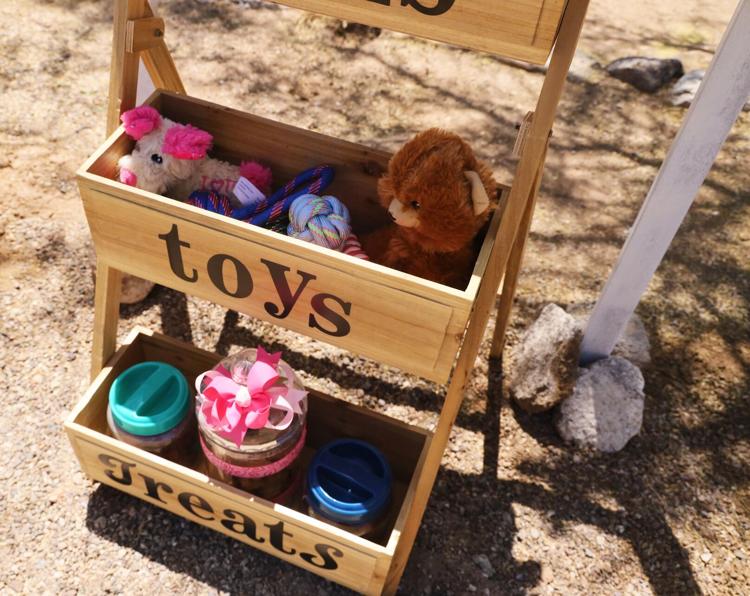 "It kinda grew from there because these guys are my babies," she said, pointing to her dogs — 5-year-old Sophie and 3-year-old Diesel. "They would love something like this."
Vinyard puts fresh water out every morning and brings the toys in every night — just in case coyotes or javelinas try to take them. 
And the toys are brand new. Vinyard wasn't sure how pet owners would feel about picking up used toys for their fur babies, so she opted against the "take one, leave one" model that's seen in many little free libraries.
The puppy pit stop has only been up for about a week in Vinyard's neighborhood near East Catalina Highway and North Harrison Road, but she says it's already starting to catch on.
"I was watching one guy — he's gone by twice. He runs with his dog in the mornings. He got him a toy and started, kinda, playing tug-of-war with him," Vinyard says, adding that the pup also stopped to get a swig of water.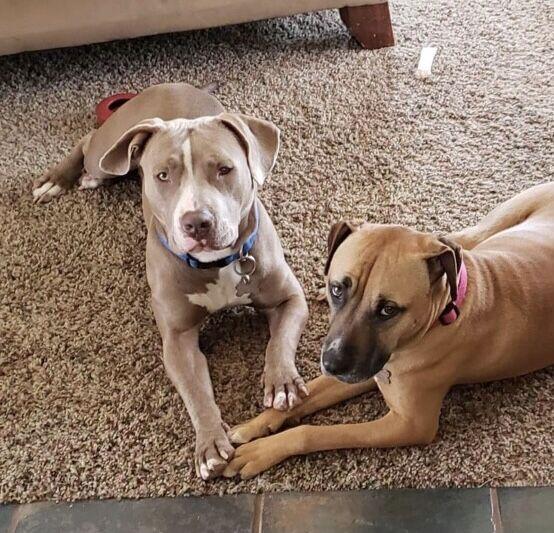 Ultimately, Vinyard hopes more dog lovers feel inspired to create puppy pit stops of their own.
"I would be so honored if I saw someone put one up — even just a trashcan in the front yard or a bowl of water set out," she says.
Vinyard also thinks something like this is good for the community because it helps people get to know their neighbors.
"I think it brings everyone together," she says. "Dog owners — it's kinda a community in itself. There are a lot of times when you'll know the dogs' names, but not the people's names, like 'Oh, you're Sophie's mom!'"
"Anything that brings you closer, I love," she says.