A Tucson coffee company named after a dog is teaming up with a Tucson bakery that makes treats for dogs in a collaboration that should make Fido and his human smile.
Beginning Saturday, Aug. 17, Dogs-n-Donuts, an east-side bakery that specializes in sweet treats for dogs, will begin serving Black Standard Coffee — Rachel and Jason Kish's subscription coffee that takes its name from the family's black standard poodle, Jake.
"We're not trying to be a coffee shop, but because we offer doughnuts, I thought it would be nice. And I would rather support a local roaster, especially if they are dog people like us," said Dogs-n-Donuts owner Christa Parsons, who said she serves organic coffee from Costco for customers of her limited variety of human pastries. The 9-month-old shop specializes in donuts, cookies and doggie birthday cakes for its four-legged customers.
Dogs-n-Donuts, 7743 E. Broadway, is the first business to serve Black Standard, which the Kishes have been selling mostly to family and friends since launching their online subscription coffee roasting service in earnest three months ago.
Jason Kish is the principal roaster, using beans that his wholesale supplier sources directly from farmers.
His wife, Rachel, stays home with the couple's two young children and takes care of the business end, from bookkeeping and social media to fulfilling online orders.
The couple never imagined they would turn their passion for roasting coffee into a business. But not long after Rachel Kish left the work world after the birth of the couple's son Julius two years ago, they started floating the idea.
"At first it was just a thought and a dream," said Jason Kish, who transferred from Pennsylvania to Tucson for work last year. "We really started getting more serious about it last fall."
"The thing that is really special about our coffee and higher-end really fresh coffee is that you can taste the origin, where the beans are from," he added, comparing the flavor notes you taste in coffee — earthiness and fruit, for example — to the terroir of wine.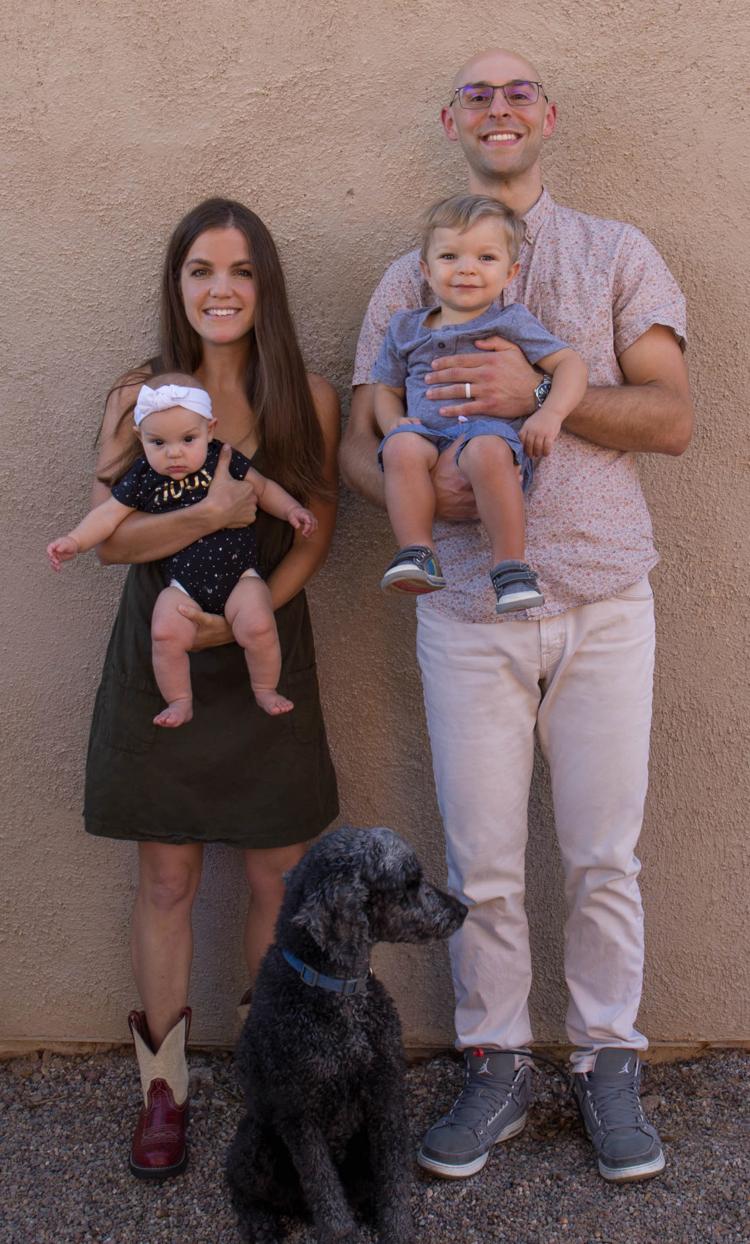 Parsons, who opened Dogs-n-Donuts last fall, said Kish approached her about carrying Black Standard Coffee in the shop to go along with handcrafted energy bites and bars, and 10 varieties of fresh doughnuts she makes for her two-legged customers.
"I felt like we really needed to have (gourmet) coffee to go with our gourmet donuts," she said.
"I really appreciate them starting to carry us and I really hope we get a lot of foot traffic for them," Kish said. "And I hope it raises awareness of our brand. It's really hard getting your foot in the door."
To launch the new coffee, Dogs-n-Donuts will offer free iced coffee from 9 a.m. to 1 p.m. Saturday, Aug. 17. Kish said he also will serve pour-overs for customers who prefer hot coffee.
Dogs-n-Donuts is open from 9 a.m. to 5:30 p.m. weekdays and from 9 a.m. to 3 p.m. Saturdays and Sundays. Details: eatphod.com