Eighteen months after announcing its partnership with Red Desert Barbecue, the team behind Serial Grillers has opened its long-awaited barbecue restaurant.
Travis and William Miller on Monday officially opened Boulevard Barbecue & Fixins at 5737 E. Speedway in the space where the brothers opened their first Serial Grillers pizza and sandwich restaurant. The pair now operate four Serial Grillers including their express concept at 5660 W. Cortaro Farms Road, which they opened in early February off Interstate 10 in Marana.
Travis Miller said Boulevard Barbecue was stalled for months as they worked to open the Cortaro restaurant, which until the state ordered restaurant dining rooms to close in mid-March had been off to a great start.
Boulevard Barbecue is a partnership between Red Desert Barbecue's pitmaster/owner David Martin and the Millers. Martin had operated Red Desert Barbecue, which started as a food truck and transitioned in 2017 to a brick-and-mortar on West Prince Road. It closed in July 2019 and Miller returned to catering while waiting to open Boulevard Barbecue.
Boulevard's menu starts with Martin's plethora of smoked meats — brisket, chicken, sausages and pork — and then casts the meat in starring roles in sandwiches, salads and tacos. The idea is to create a barbecue menu that appeals to purists and novices alike.
Watch now: Peek inside this Barrio Viejo home in downtown Tucson
Red Desert Barbecue "was mainly for barbecue purists, meat on a plate, smoked meats. This is turning those meats into specialty sandwiches and trying to do a different take," Miller explained. "I want to make it something that's Tucson. I feel that in Tucson we try to reimagine classics. That's the way I look at it."
A traditional barbecue sandwich, for example, is accompanied by yellow onion and pickles, with coleslaw on the side. At Boulevard Barbecue, you can opt for the traditional or go pork three ways — pulled pork, topped with bacon and a jalepeño pork sausage dressed in traditional house-made barbecue sauce and gouda cheese. The menu also has a traditional Cuban sandwich, a white barbecue sandwich topped with a mayo-based barbecue sauce kicked with spiced horseradish and cayenne peppers, chopped beef brisket tacos, and a pulled pork double cheeseburger with fried jalepeños.
"It's the same type of stuff but just served in a different way," Miller said.
Boulevard also borrows Red Desert's combo plates menu and sells meat by the pound. Miller created a half-dozen barbecue sauces, from the white sauce to a sweet and tangy Carolina, a couple spicy barbecues including the reaper made from scalding reaper peppers and chipotle buffalo sauce made with chipotle peppers.
Boulevard Barbecue & Fixins is open from 11 a.m. to 8 p.m. daily. To order online, visit boulevardbbqaz.com
---
Today in history:
Gallery: 22 Tucson restaurants we wish were still open
22 Tucson restaurants we wish were still open
Ye Olde Lantern — 1800 N. Oracle Road
Updated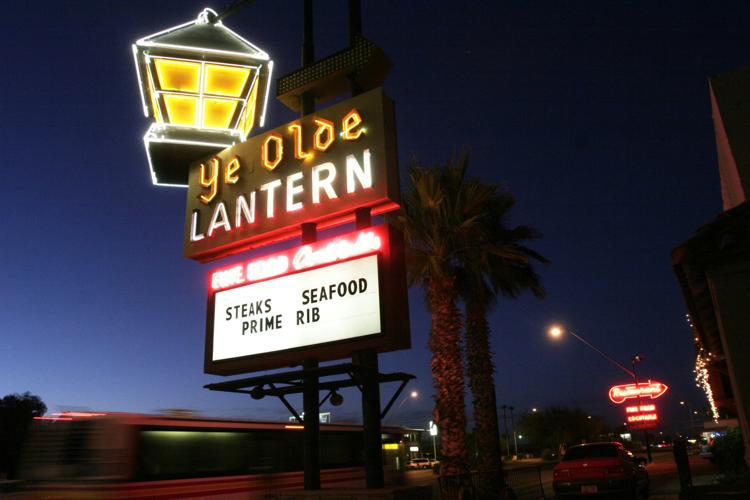 Dean and Millie Short opened Ye Olde Lantern, formerly the Green Lantern, on North Oracle Road in March of 1959. 
The Shorts promoted the spot as a high-end steak house, with mesquite broiled steak, prime rib, chicken and lobster on the menu. 
Eddie Dugan provided live entertainment on the piano. 
Ye Olde Lantern, with the oversized lantern hanging from its sign, closed in 2006. 
The site is now home to an Elks lodge. 
Gus & Andy's — 2000 N. Oracle Road
Updated
Brothers Gus and Andy Lettas held court at their steak house on North Oracle Road for decades, entertaining locals and visiting celebrities alike. 
The restaurant closed its doors in 2004. The location is now home to The O, Oracle 2000 restaurant and sports bar. 
Austin's Ice Cream — 2920 E. Broadway
Updated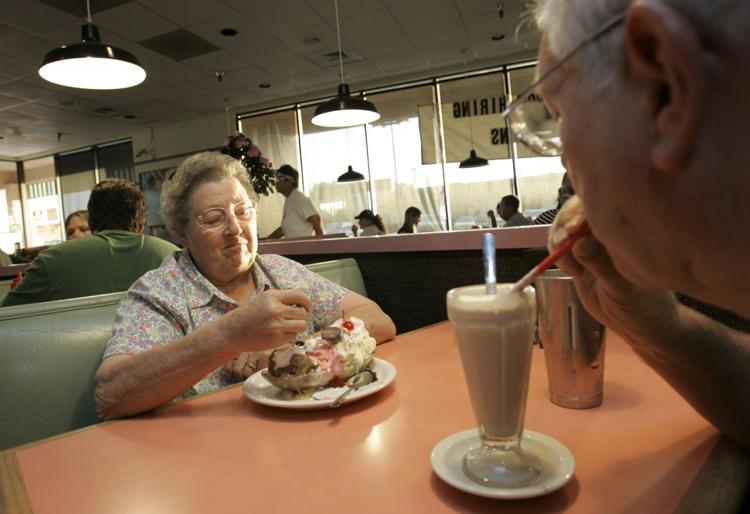 Known for its homemade soups and ice creams, Austin's first opened its doors in 1959.
Merrill and Eleanor Austin moved to Tucson in 1958 from Watertown, New York, where Merrill Austin worked for Borden Dairy. They retired from the ice cream business and moved to Tubac in 1971. 
Austin's Ice Cream, which moved to 6129 E. Broadway in 2006, closed in 2010. 
The Bum Steer — 1910 N. Stone Ave.
Updated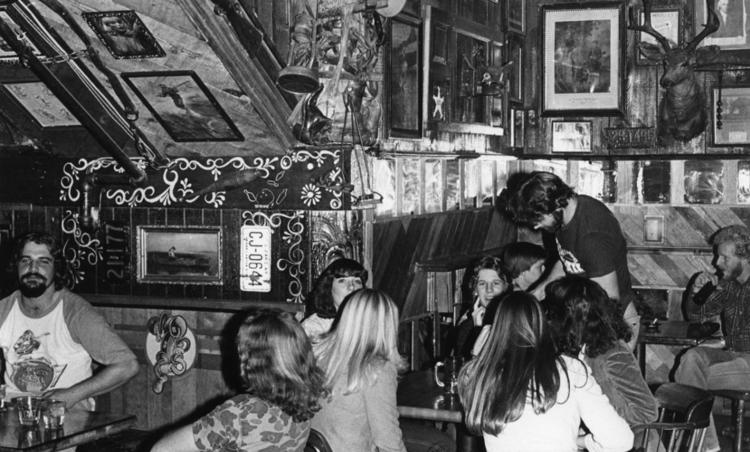 Once a hive of activity, with its wild decor and university clientele, The Bum Steer now sits sad and vacant at 1910 N. Stone Ave. 
The Steer was one in a group of restaurants, eight in California and one in Tempe called Minder Binders, owned by the company Great American Inc.
It closed in 2010. The building was sold at auction in 2014 for $198,550. 
Delectables — 533 N. Fourth Ave.
Updated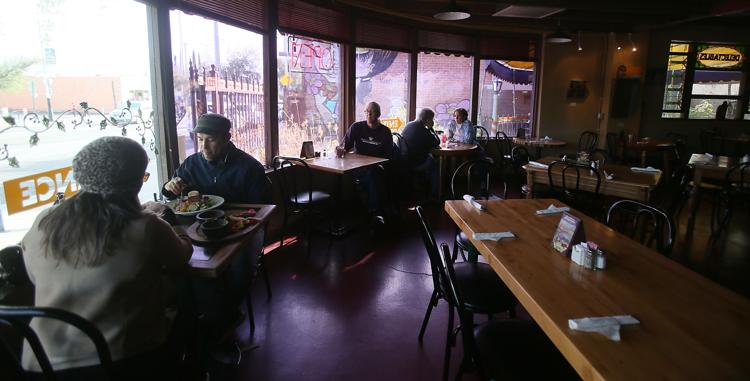 Delectables Restaurant was opened for 44 years on North Fourth Avenue before shutting its doors and transitioning into a catering business in 2017.
El Parador Restaurant — 2744 E. Broadway
Updated
The cavernous El Parador Restaurant at 2744 E. Broadway, owned by the Jacobs family for nearly 40 years, was known for its buffets, its live mariachi music and popular dance nights. 
The restaurant closed in 2013 and the building was demolished in 2015. 
Hidden Valley Inn — 4825 N. Sabino Canyon Road
Updated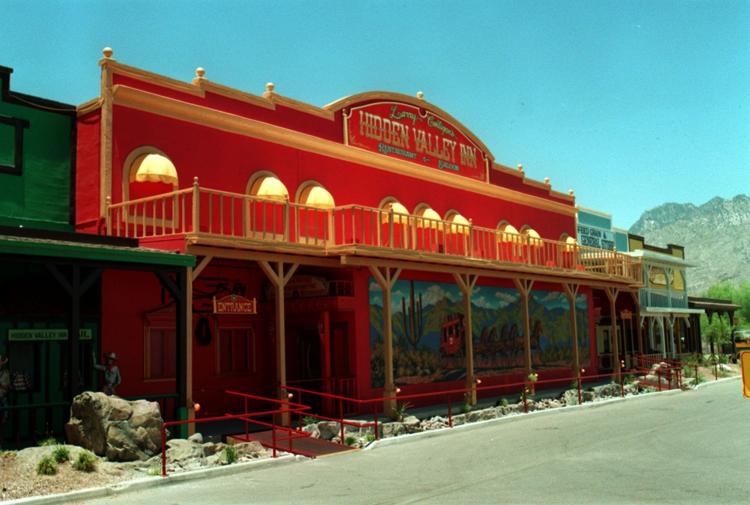 Oozing with Old West flavor, Hidden Valley Inn opened in the 1940s, served German food as Uffner's Sabino Canyon Corral Hofbrau from 1950 to 1977, then returned to a cowboy steak house motif until its closure in 2006. 
The restaurant burned down in a fire in 1995, but was rebuilt. 
Some of its defining features included its Western-themed dioramas and its visiting bands, including the Sons of the Pioneers. 
Zachary's Pizza — 1028 E. Sixth St.
Updated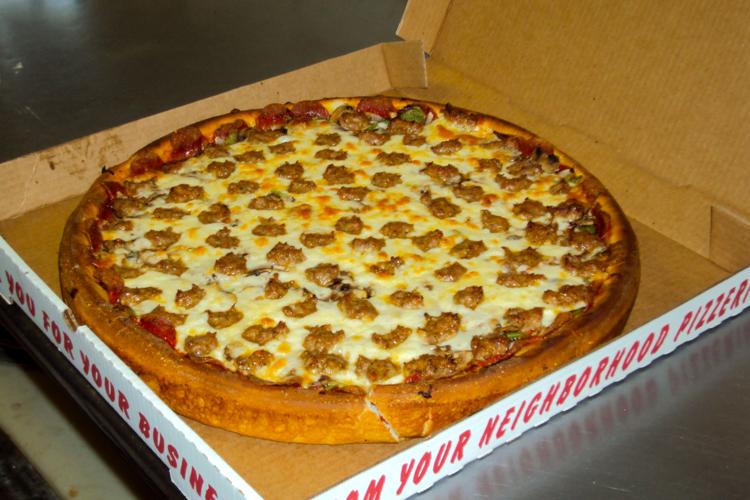 Across the street from the University of Arizona, Zachary's was the go-to pizza place for local college students for more than two decades. 
The restaurant closed in 2012, citing rising food prices and declining revenue. 
Wildcat House — 1801 N. Stone Ave.
Updated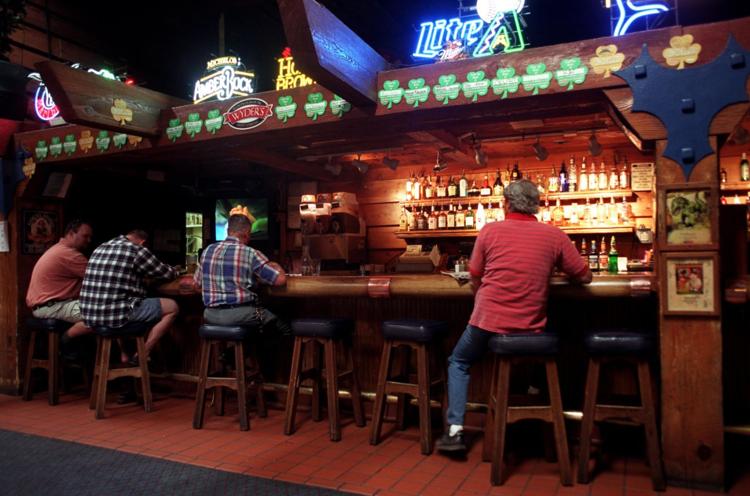 This 10,000-square-foot bar and nightclub was a big hit with the college kids when it first opened its doors in 1977, almost right across the street from The Bum Steer. 
The spot had varnished picnic tables, pinball machines and a dance floor with a DJ booth. 
The Tack Room — 7300 E. Vactor Ranch Trail
Updated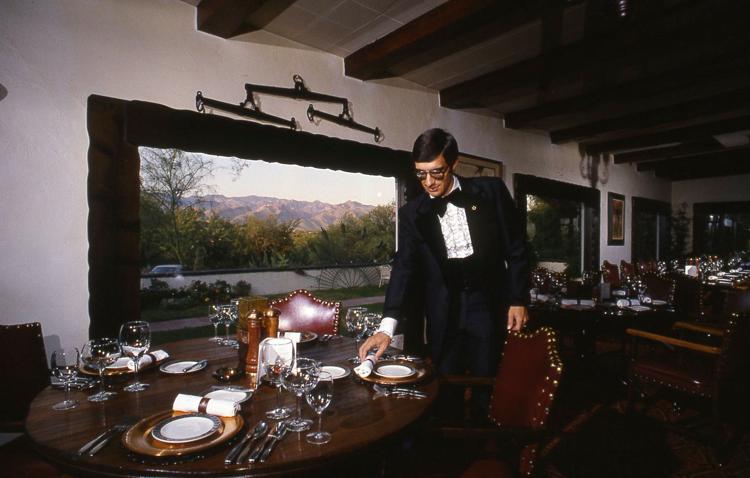 The Tack Room epitomized fine dining and was Tucson's first five-star restaurant, having received the honor in 1977 from the Mobil Travel Guide.
It first opened in 1965 and closed in 2003 under the ownership of Bob McMahon's Metro Restaurants.
The big boot that served as a sign for the Tack Room still sits on North Sabino Canyon Road.  
The Palomino — 2959 N. Swan Road
Updated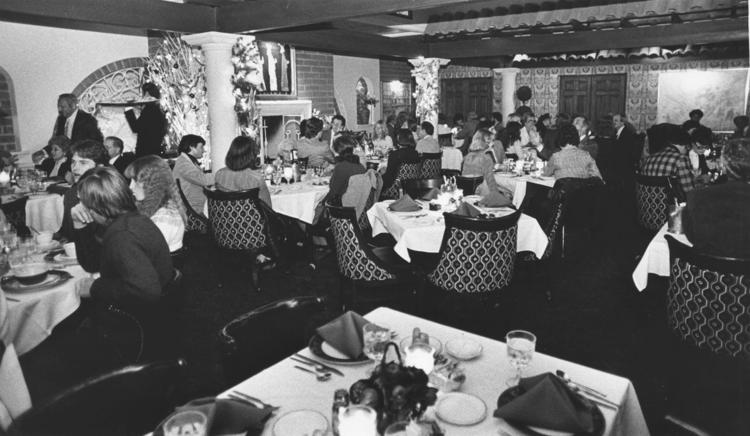 Another high-end eatery, owned and operated by the Gekas family, the Palomino served a long list of visiting celebrities and dignitaries over the years, including George C. Scott and presidents Gerald Ford and George W. Bush.
The space, which later housed McMahon's Prime Steakhouse, was opened in 1942 and shuttered in 1994. 
Molina's Midway — 1138 N. Belvedere Ave.
Updated
Elias and Louisa Molina launched Molina's Midway, a traditional Mexican restaurant, more than six decades ago after six years spent working for Elias' brother, Gilbert at his restaurant, Casa Molina. 
The Solarium — 6444 E. Tanque Verde Road
Updated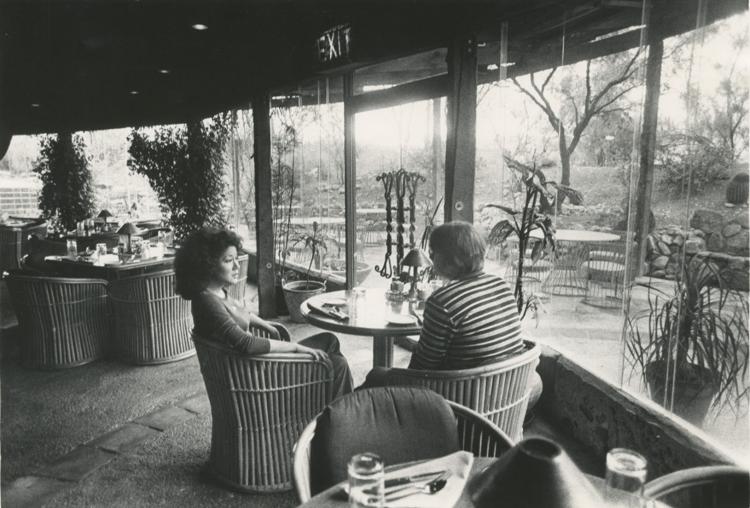 Located on Tucson's east side, the Solarium opened in the early 1970s and was known for its redwood interiors and large glass windows. 
The building was purchased in early 1999 and burned to the ground later that year. 
La Fuente — 1749 N. Oracle Road
Updated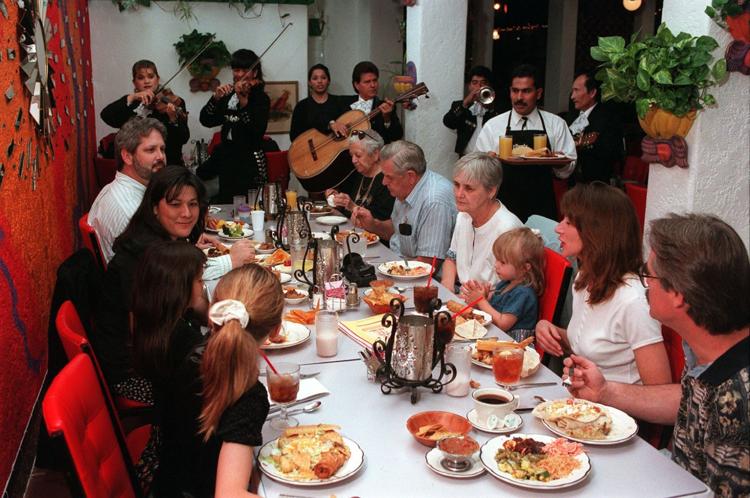 Another classic Mexican restaurant, La Fuente closed its doors in 2014 after 55 years in business. 
The festive dining establishment, painted all in pink, was known for its Sunday brunch and live mariachi entertainment. 
Terra Cotta — 3500 E. Sunrise Drive
Updated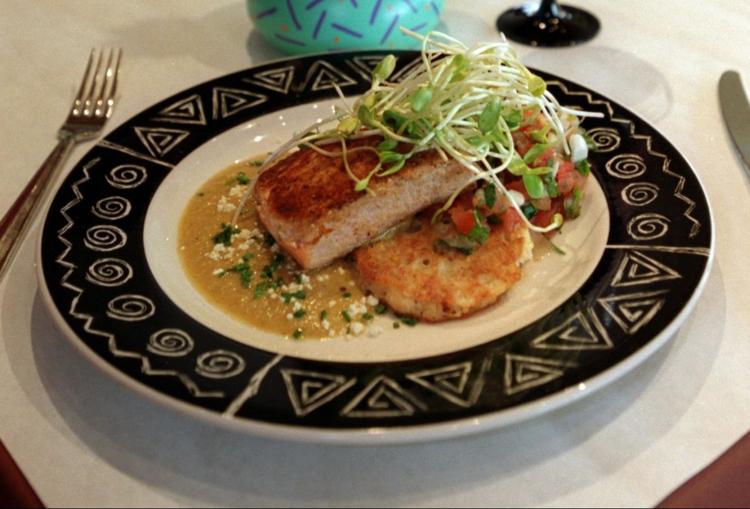 Terra Cotta first launched as Café Terra Cotta at St. Philip's Plaza in 1986 and was an instant hit with Tucson foodies at the time, appearing on the PBS series "Best of the West" shortly after opening. 
Launched by Don Luria and his wife, Donna Nordin, the restaurant moved to East Sunrise Drive in 2001, but wasn't able to survive the economic downturn and closed its doors in 2009. 
Luria and Nordin opened and closed several other restaurants in Tucson, including Los Mayas and Prima Donna, according to Star archives. 
The Northwoods — 2702 N. Miracle Mile
Updated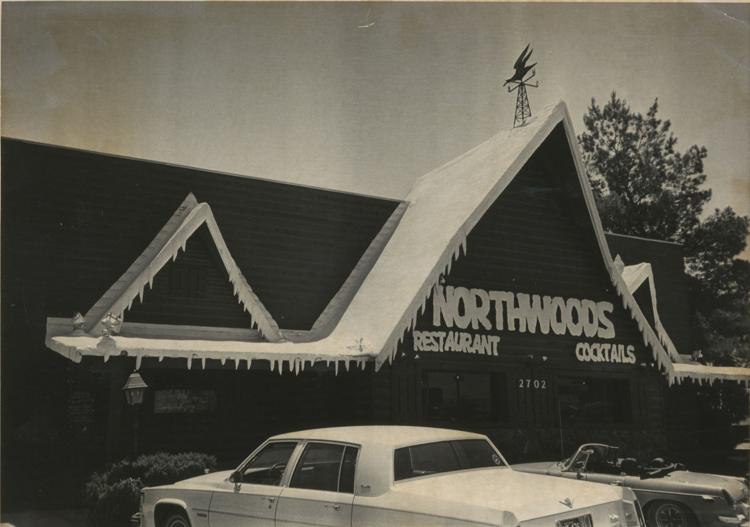 With a snowy exterior, Northwoods opened in 1971 and shut its doors in 1987 after owner James G. Counes filed for Chapter 11. 
The restaurant's interior sported a hunting-lodge look and specialized in steaks, prime rib and fresh-water fish.
Ray Whitaker played the organ there Wednesdays through Saturdays.  
Gordo's Mexicateria — 7701 E. Broadway
Updated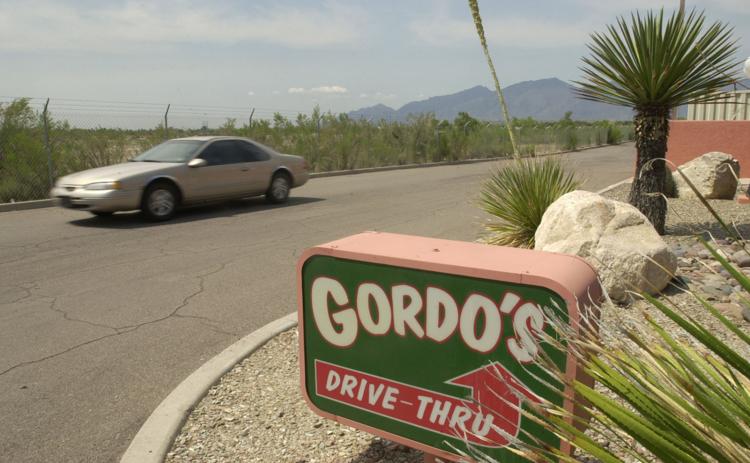 If you liked chimichangas. We mean, if you really liked chimichangas, you knew one of the best places to get them was Gordo's Mexicateria on East Broadway, just west of North Kolb Road. 
Diego Valenzuela opened his first Gordo's in 1959 at Prince and Flowing Wells. His second location relocated twice on East Broadway before ending up at 7701. 
He sold the business in 2000.
Shari's First Ave. Drive-in — 2650 N. First Ave.
Updated
Much like Pat's on Tucson's west side (which is still open for business), Shari's was an iconic drive-in burger joint on North First Avenue that closed in 2008. 
The spot first opened in 1955 as an ice cream stand, then went through several incarnations before Shari Bartol took over in 1979. 
Grill — 100 E. Congress St.
Updated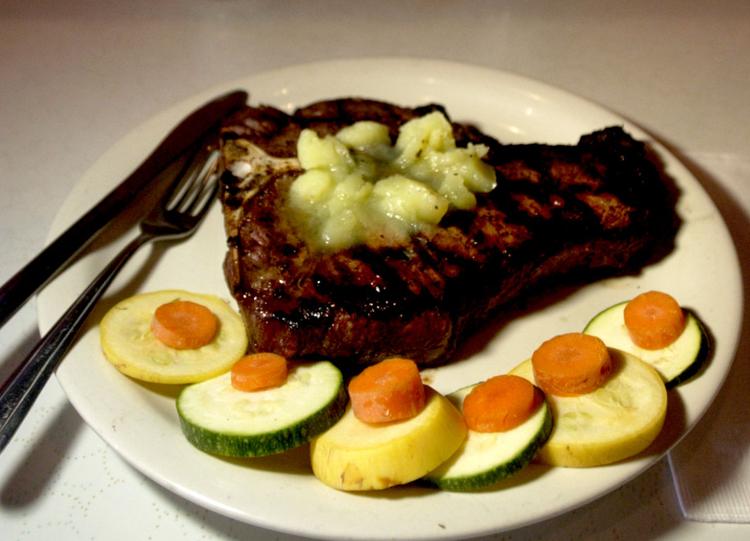 Open 24-7, Grill was a long-time downtown staple before closing in 2011. The restaurant's Red Room would play host to small touring bands and local musicians. 
Other restaurants that inhabited 100 E. Congress over the years included the Stag Grill and Minerva Café. 
Acacia Real Food & Cocktails — 3001 E. Skyline Drive
Updated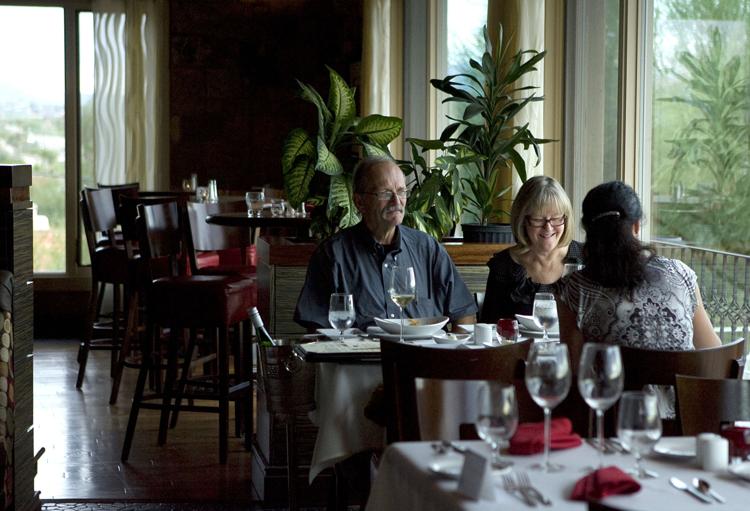 Chef Albert Hall first opened his popular Acacia restaurant in St. Philip's Plaza, where it earned a AAA Four Diamond award among other distinctions. 
Fast forward to 2016 and the restaurant, which moved to Easy Skyline Drive in 2011, closed due to low profit margins that came with purchasing high-quality ingredients, Hall told the Star. 
"To limp along is just not our style," Hall said. "It's just not how we do it. We would rather go out on a good note."
The Iron Mask — 2564 E. Grant Road
Updated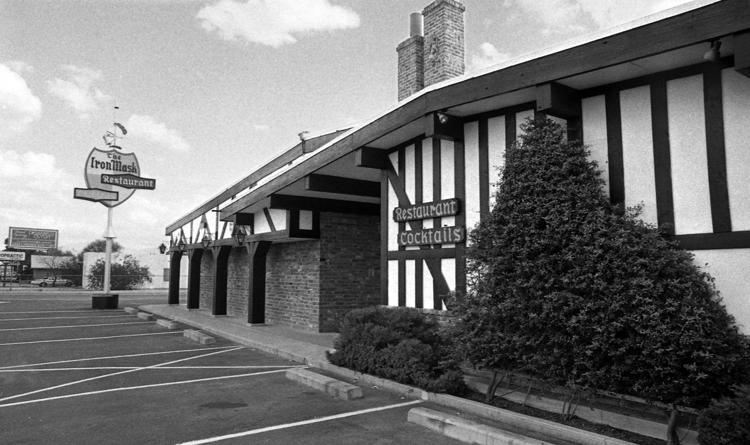 The Iron Mask was a popular restaurant opened by Douglas and Rita Marvin in 1965 where Kingfisher resides today. 
The continental dining establishment offered upscale dishes, like turtle soup, duck l'orange and poached stuffed filet of sole. 
It shuttered in 1993 after the Marvins decided it was time to retire. 
Greasy Tony's — 828 E. Speedway
Updated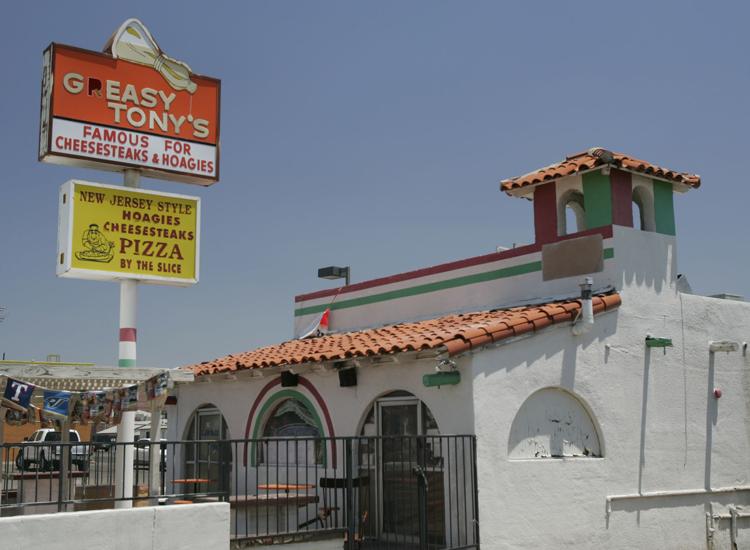 Another University of Arizona-area staple, Greasy Tony's served cheese steaks, pizza, hoagies, meatball sandwiches and calzones for 30 years until founder Tony Giorgianni died of a heart attack in 2008. 
Giorgianni had a second Greasy Tony's location in Tempe, but Tucson was his first. 
The space was eventually taken over by Boca Tacos Y Tequila and has since been torn down for more student housing.