Editor's note: This story was published on July 2 and updated on Nov. 13.
---
As Tucson continues to welcome new restaurants around the city, we've also lost quite a few along the way.
Here are 18 local restaurants that have shut their doors in 2023 so far, listed in alphabetical order.
Ajuua
Ajuua, 2310 N. Country Club Road, opened in midtown last year, serving a Sinaloa-inspired seafood-centric menu.
Yelp indicates that Ajuua has closed and the eatery last posted on Instagram in June. A sign for coming-soon restaurant Aspasia Middle Eastern now hangs on the building.
Brawley's Restaurant
Brawley's Restaurant located at 7848 E. Wrightstown Road closed in February after 37 years in business.
"There is no one to blame, and really nothing to be done, it's just a simple sign of the times," Brawley's wrote on Facebook.
China Phoenix
Tucson has very few options for dim sum and with the closure of China Phoenix, 7090 N. Oracle Road, there are now even less. When we visited on July 1, a sign was taped to the window stating: "Lease expired. Restaurant will be closed." Tables were no longer set up inside and two phone calls to the number on their website went unanswered.
Citizen Hotel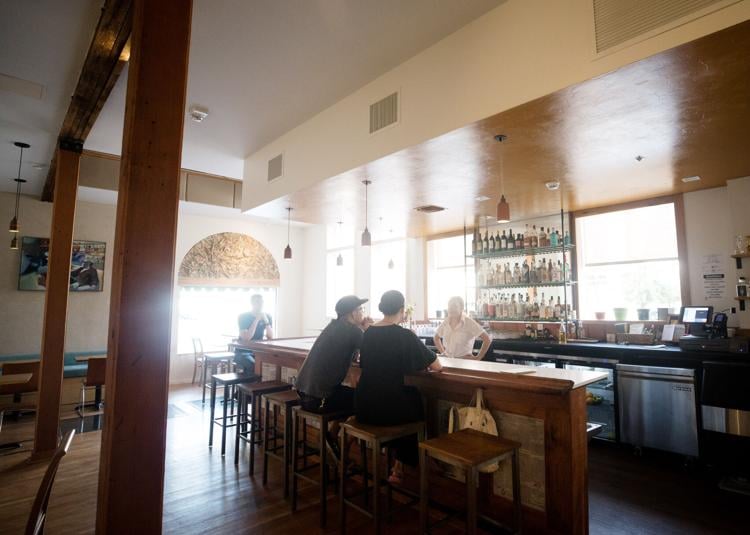 After a year in business, the Citizen Hotel, located at 82 S. Stone Ave. closed its doors in May. The boutique wine hotel featured a lobby bar, plus a wine cellar in the basement and wine tastings in the mezzanine. 
"The closing comes nearly 15 months to the day that the hotel opened and coincides with Tucson businesses bracing for the annual summer slowdown. That's when tourism dramatically drops, and the city loses its reliable revenue stream from the loss of University of Arizona students and winter residents," the Arizona Daily Star reported.
Crossroads Mexican Restaurant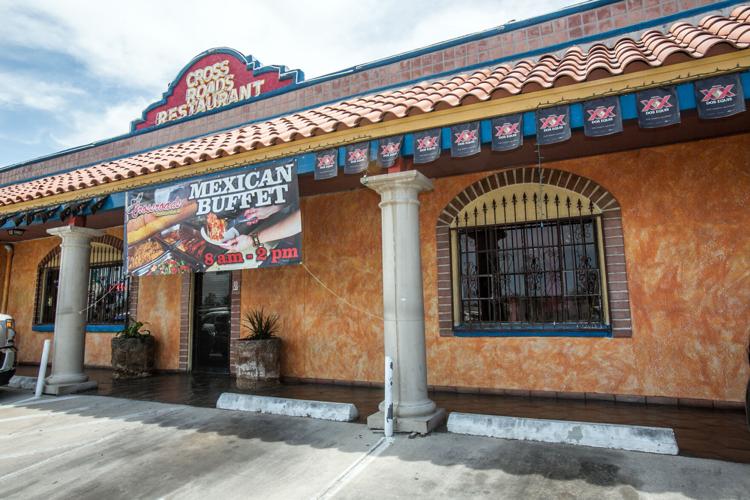 Crossroads, 2602 S. Fourth Ave., has been around since 1936. In August, a fire ripped through the historic eatery. Though the restaurant is currently closed, owners say they will rebuild.
"I feel like we lost a member of our family, which it is. It's our second home," Aracely Gonzalez, who owns the restaurant with her husband, told the Star. 
Da Boots BBQ Shop
Da Boots BBQ closed its doors earlier this year at 1830 S. Park Ave. but said they are "converting to a mobile operation," according to a post on their Facebook page.
Deliciocho
Deliciocho, located at 6308 S. Nogales Highway, known for its creative raspados and birria tacos, announced its closure on June 28. The south-side establishment opened in April 2021.
"Due to this economic crisis we are going through. After almost 3 years of keeping our doors open and serving up some of the most unique menu items in Tucson," they wrote on Instagram.
Dillinger Brewing
After seven years, Dillinger Brewing closed its doors — but you can still find its brews at Borderlands Brewing thanks to a partnership before the business shuttered. 
Dillinger sold its brewery at 3895 N. Oracle Road to local restaurant chain Serial Grillers, which will expand on its year-old Mosaic Brewing beers that Dillinger has been brewing for the last year. Art and Sol Tattoo Gallery's owners took over Dillinger's downtown taproom in the historic Coronado Hotel at 402 E. Ninth St., renaming it TraXide Taproom. And Dillinger sold its intellectual property to Borderlands Brewing, which will continue making a trio of Dillinger's most popular beers. Read more here!
Fiesta Filipina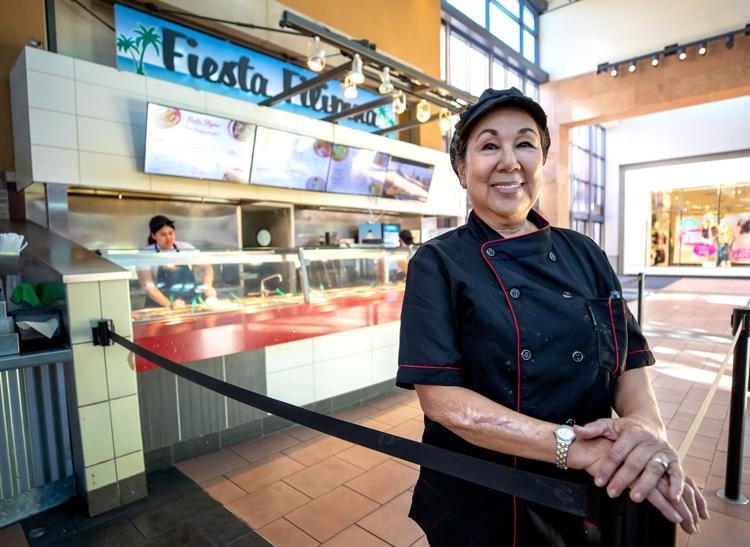 Fiesta Filipina's brick-and-mortar location in the food court of Park Place Mall, 5870 E. Broadway, closed on June 18. Fiesta Filipina decided to go down the brick-and-mortar route in 2021 after running a food truck for three years prior.
Thelma Ward, the owner of Fiesta Filipina announced the closure on Facebook on June 19. "I will still be operating the Fiesta Filipina food trailer for special events and catering so watch for our events schedule," she wrote.
Fullylove's
Fullylove's in Main Gate Square, 994 E. University Boulevard, opened its doors in the spring of 2021. After a little over two years of serving up burgers, fries and vegan food, the joint closed in June.
"The love and support we received from our community is unmatched and will be cherished. We will be taking this time to be with our family and prepare for our next chapter and will no longer be on University Blvd," they wrote on Facebook.
Little Love Burger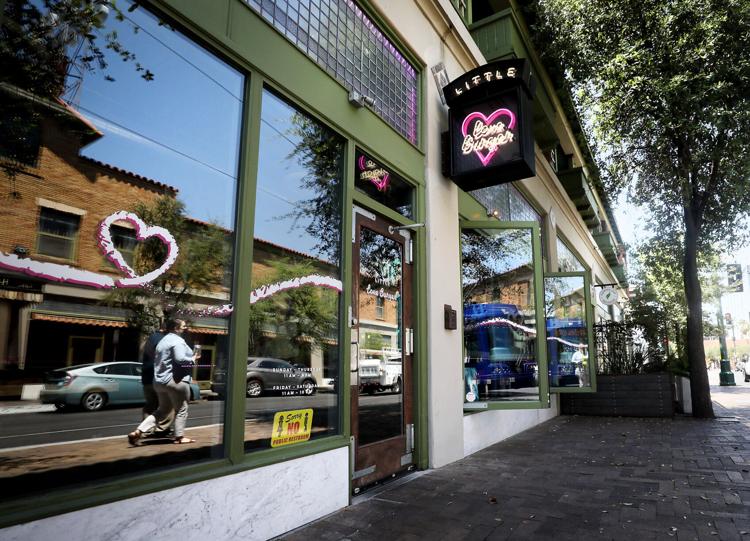 Little Love Burger located at 312 E. Congress St. in downtown Tucson opened in the fall of 2021. The fun burger joint was created by the team behind Hub Restaurant and Playground Bar & Lounge.
Little Love Burger officially closed on June 18.
"After serving you with love for several years, we hand the keys to the sacred 312 East Congress space to Gabriel and Vivian Moreno, of Jaime's Pizza Kitchen. A multigenerational Tucson family business since 1989, Jaime's Pizza Kitchen will be opening soon, serving amazing traditional pizza, wings, and salads," Little Love Burger said on Facebook.
Mama's Hawaiian BBQ
Tucson's last Mama's Hawaiian BBQ location has closed its doors.
When visiting their eatery at 6310 E. Tanque Verde Road in early July, a lockout notice from the landlord was hanging in the window. Their website no longer works and a call to their phone number went unanswered.
Pastiche Modern Eatery
Anthonie Ruinard, Pastiche's most recent owner, was arrested in connection with the June killing of 18-year-old Parker League near Apache Junction.
Ruinard had owned the 25-year-old restaurant since 2021, after buying it from Costas and Judie Georgacas. The Georgacases ran the restaurant for four years after buying it in 2017 from the family of the original owner Pat Connors weeks after Connors died of cancer.
Pastiche, 3025 N. Campbell Ave., last posted on Facebook in February, citing water damage and repairs for a temporary closure. The sign on the building has been taken down and a notice of a landlord's lien, dated in February, was seen hanging in the window.
Sito's Fresh Market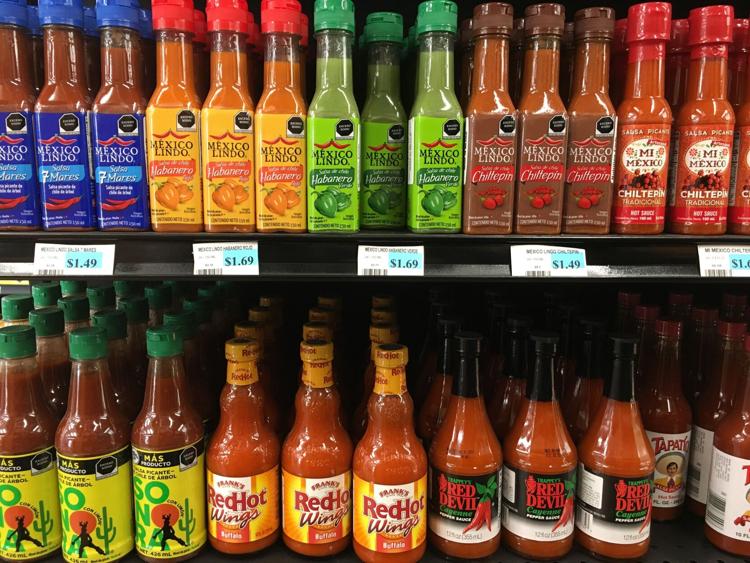 Sito's, a carniceria and raspado shop at 2545 E. Speedway, closed its doors this fall after opening in 2021. Shoppers could find flour tortillas, hot sauces and spices — and on weekends, they'd grill up carne for you.
The market last posted on Facebook in September. Their sign has been taken off the building and the inside of the space is vacant.
Ten55 Brewing Company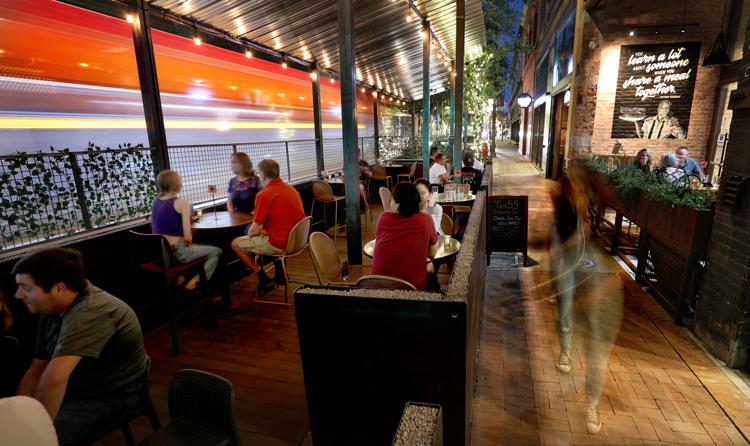 After a decade in business, Ten55 decided to "discontinue all of its operations," Tucson Foodie first reported earlier this year. The brewery was set to open a new location in midtown after leaving its downtown digs at 110 E. Congress St. last year, but the new place never came to fruition.
The Delta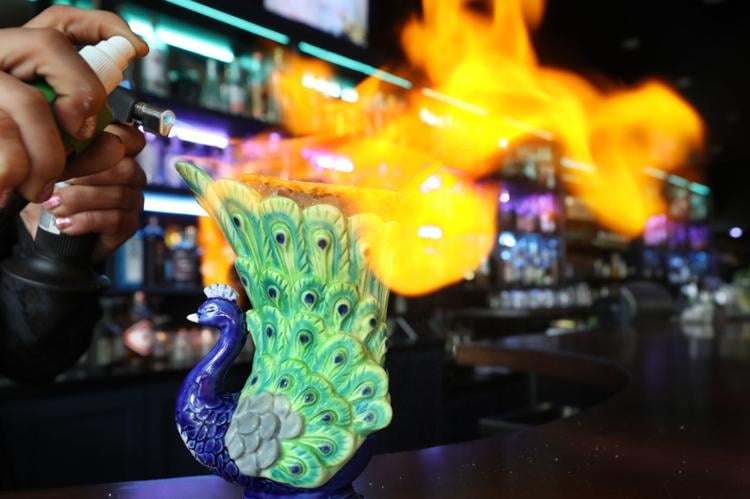 The Delta, dubbed by the owners as the "pissed off rock-and-roll cousin" of its sister restaurant The Parish, closed in early November. The Delta was located at 135 S. Sixth Ave. and opened in early 2022.
"I don't think, based on our experience down there, that it was tied to us specifically as a concept more so than the challenges of downtowns in general," co-owner Bryce Zeagler said.
The Dutch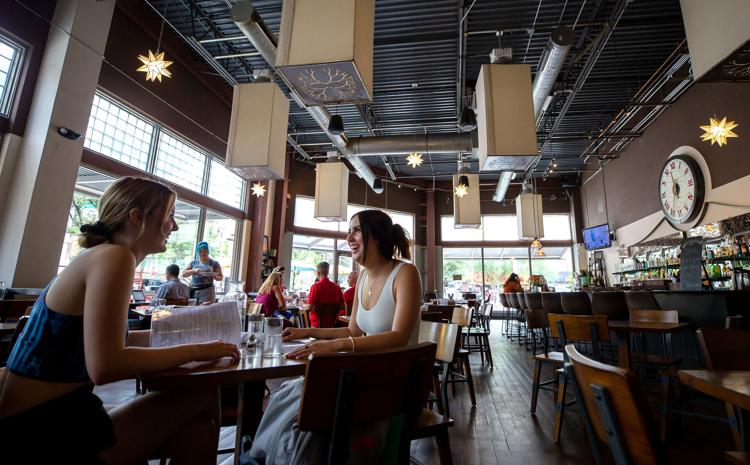 The Dutch, 5340 E. Broadway, closed its doors in early October. The eatery originally opened in Main Gate Square in 2017.
"Due to unforeseen circumstances, The Dutch is closed," The Dutch wrote on Instagram, followed by: "We hope to be able to serve you again in the future." 
The Lobby
The Lobby, located at 811 E. Wetmore Road, closed earlier this year after four months in business. The restaurant sold classic feel-good food like burgers, wings and milkshakes.