Barrio Charro is a collaboration that simultaneously spotlights Tucson's excellence without losing the small town touch that makes Tucson feel like an old friend rather than a big city opportunist.
The decor in the restaurant on Campbell Avenue and Prince Road makes this point clear: tiny frames line the walls with headlines of superlatives for each project. For instance, "Bread for the People."
A photo of the original El Charro restaurant speaks for itself: This is Tucson.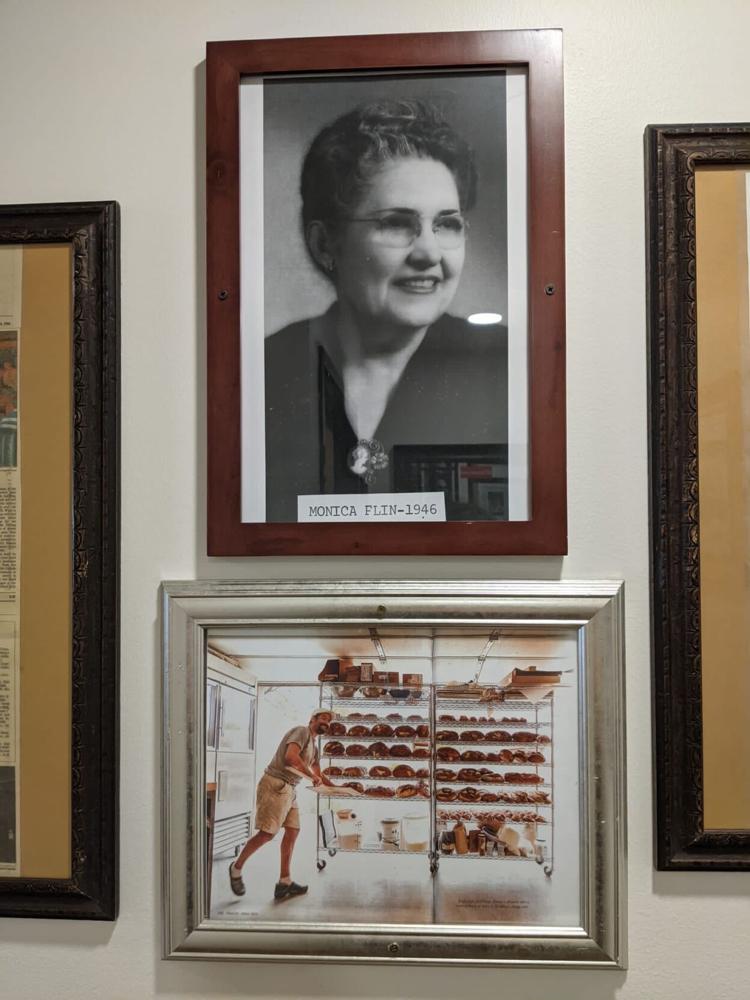 The Beatles play in the background and I can't help but draw the comparison. Carlotta and Don are the Paul and John of Tucson. Regardless of how you feel about the food (which is undeniably tasty), you can't deny their cultural roles as ambassadors for our city: Figures who are larger than life but not larger than Tucson.
The interior offers the comfort of a friend's living room and the sleek anonymity of an airport restaurant. A black leather couch greets you at the entrance; then the crowd convinces you that you're home. Friends catch up with a bouquet on their table, perhaps a special occasion. A businessman with a patterned tie wraps up a lunch meeting. College students gossip over chips and guac. Someone codes, on assignment, switching focus between a textbook propped upon a little stand and his computer. 
A bookshelf is labeled "Carlotta's Biblioteca de Cocina." It features two copies of Chef Janos Wilder's cookbook (Mick Jagger?) and a few titles from local scientist and author Gary Nabhan. The shelves and fridges that sell Pan de Casa (even on days that Barrio Bread is closed), Carlotta's Kitchen tortillas, and Jarritos feel almost like your bougie friend's abundant kitchen.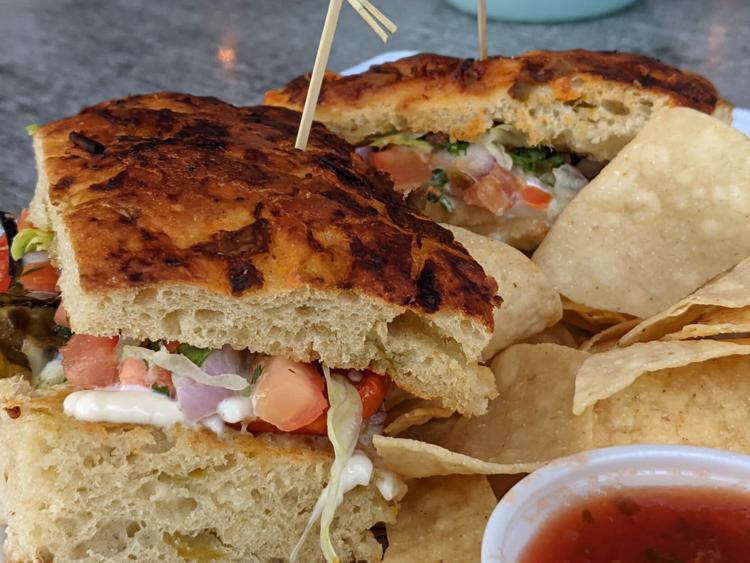 Yet, behind those shelves are ovens where Don made his bread: first at home, then on Broadway, and now here. The tucked-away hallway leading to the bathroom is lined with framed feature articles. Two photos, stacked atop one another, feel like the spiritual heart of the restaurant: a glamorous, black-and-white portrait of Monica Flin, who started El Charro decades ago, above a picture of Don from his early days, pushing trays of bread around his garage in Dansko clogs.
Barrio Charro is one of more than 50 Tucson restaurants participating in the third annual Sonoran Restaurant Week, which began Sept. 10 and runs through Sept. 19. The dozens of participating restaurants are offering prix fixe menus to highlight Tucson's beautiful food scene.
Barrio Charro's prix fixe menu for Sonoran Restaurant Week is not unique for the event. The deal is basically a combo: two sandwiches, two drinks and two cookies for $25, the cost of just the sandwiches.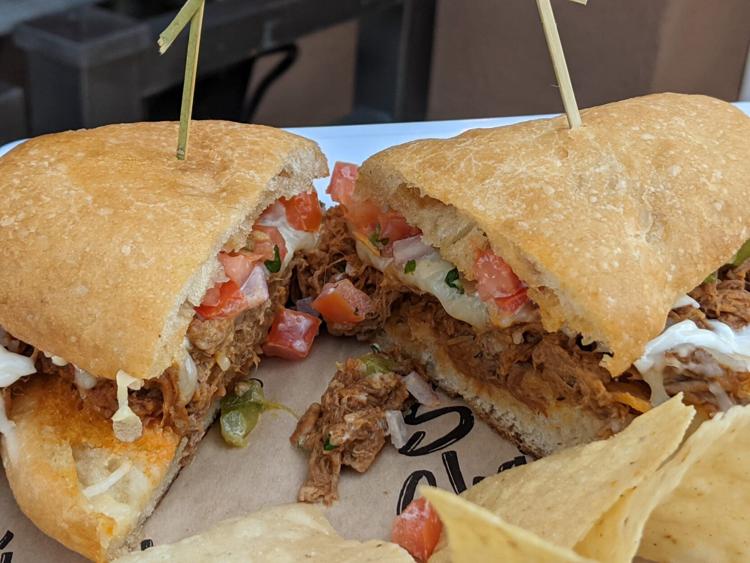 We enjoyed our sandwiches. The quesabirria torta comes with Carlotta's consommé — as if jus and mole had a beautifully layered baby, rich and dense with flavor. The vegetarian planos are robust and don't leave my companion with dietary restrictions lacking: apple lends crunchy structure to the cheesy, roasted chile relleno sandwich. The aguas frescas disappear too fast.
For dessert, we grabbed a chocolate chip cookie and one of their cochitas. Instead of the typical pig shape, the gingerbread is in a clean circle with words stamped onto it: "Tucson Si Charro." When the slightly dry, perfect-with-coffee morsel passes my lips — Tucson — I savor the word on my tongue. Another kind of communion.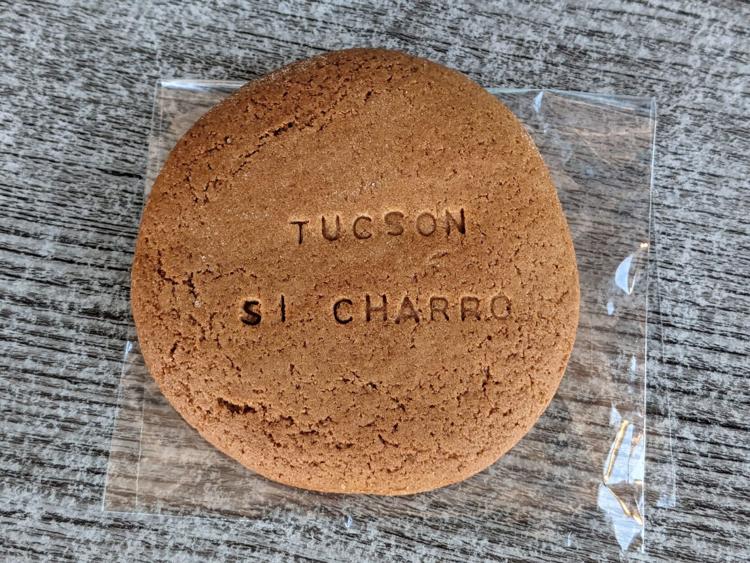 ---
Sonoran Restaurant Week runs from Sept. 10 through Sept. 19. While more than 50 restaurants are participating in the $25 or $35 prix fixe menus, a selection of the restaurants are certified to reflect our epicurean heritage by the nonprofit Tucson City of Gastronomy, which manage's Tucson's UNESCO designation.
Here's the list of all participating restaurants. Below are a selection of Tucson City of Gastronomy certified restaurant menus.
Aqui con el Nene
Locations: 65 W. Valencia Road and 4415 N. Flowing Wells Road
Hours for the Valencia location: 6 a.m. to 10 p.m. daily; closed Sundays
Hours for the Flowing Wells location: Monday-Thursday, 9 a.m. to 10 p.m.; Friday-Saturday, 9 a.m. to 11 p.m.
Prix fixe menu: For $35, a family will receive one papancha, two tacos yaquis, two lorenzas, two Sonoran hotdogs, two fountain drinks, and free reign over their iconic condiment bar.
Borderlands Brewing Company
Location: 119 E. Toole Ave.
Hours: Tuesday, 5-10 p.m.; Wednesday-Thursday, 12-10 p.m.; Friday-Saturday, 11 a.m. to 11 p.m.; Sunday, 11 a.m. to 11 p.m.
Prix fixe menu: For $25, you will receive a meal consisting of Sonoran tacos and La Miche beer. For dessert, the menu offers their Noche Dulce porter paired with coyotas cookies.
Rollies Mexican Patio
Location: 4573 S. 12th Ave.
Hours: 11:30 a.m. to 7 p.m. daily, closed Wednesday and Sunday
Prix fixe menu: For $25, you will receive a "Taco Tour Pack" featuring two birria cheesy tacos, two chicken or papa Rollies with queso or Rojo sauce, two Nanas tacos and two carne asada tacos.