It's easy to miss Anello. There's no sign on the brick building — formerly a gallery space — in this once-sleepy neighborhood near downtown. But peek through those geometric windows and you'll be struck by a bulbous gray oven and the man standing beside it wearing a Pizzeria Bianco shirt.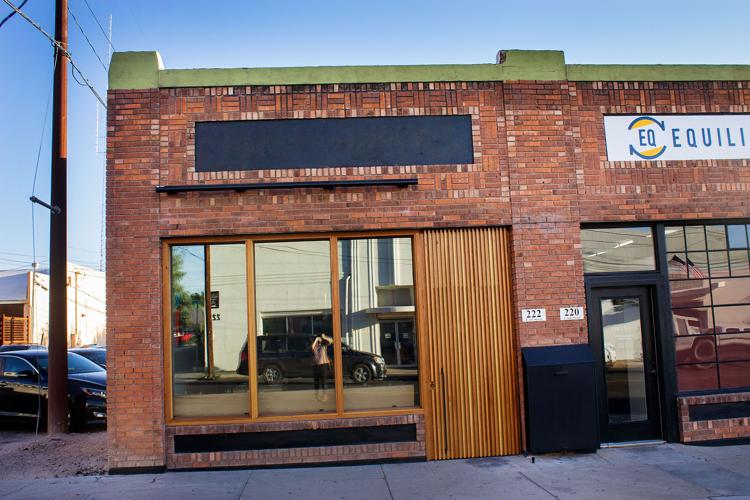 Scott Girod has dreamed up a captivating little world behind these doors: a 30-seat restaurant with a pastiche of "Japanese minimalism, meets contemporary, meets the Barrio." And only three pizzas on the menu. Two of them, the marinara and the margherita, are straight out of the Neapolitan playbook. But the Bianca is exciting and local, a white Ricotta pizza with chiltepin peppers.
Despite its precision, Anello isn't a "pizza Nazi" kinda place, imposing the cult of perfect pies onto Tucson diners. This little space feels organic and unassuming like all of our favorite Tucson haunts. It fits in here, and it's fun! 
Why do we care about this guy?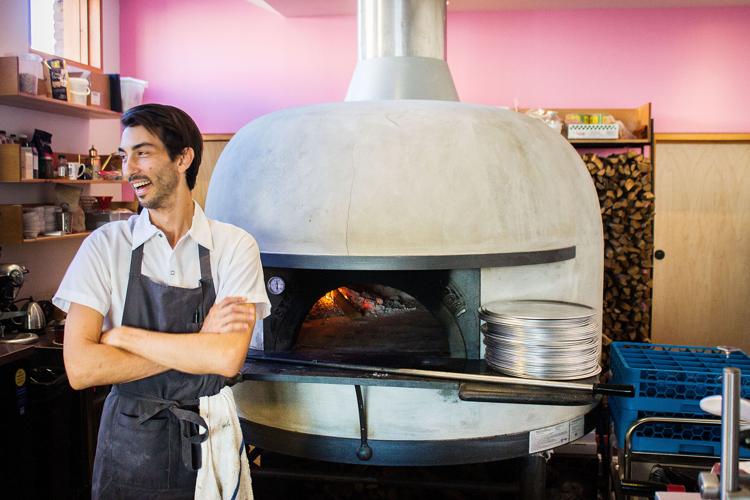 The immediate reason is that he worked for Chris Bianco, a world-renowned pizza guru who's had some trouble making it in the insular Tucson market. A Gilbert native, Scott worked at several of Bianco's restaurants up in Phoenix before he moved down here to run the Congress venture. It closed a year ago last month. 
Scott had already been planning to open his own restaurant. The idea came to him years before while he was teaching English and running a small coffee shop in Tokyo, with two other Americans. The tsunami in 2011 "tanked his business," he said. So he spent some time in Naples studying pizza. And came back to Arizona to work and learn the technique. 
What sets Anello apart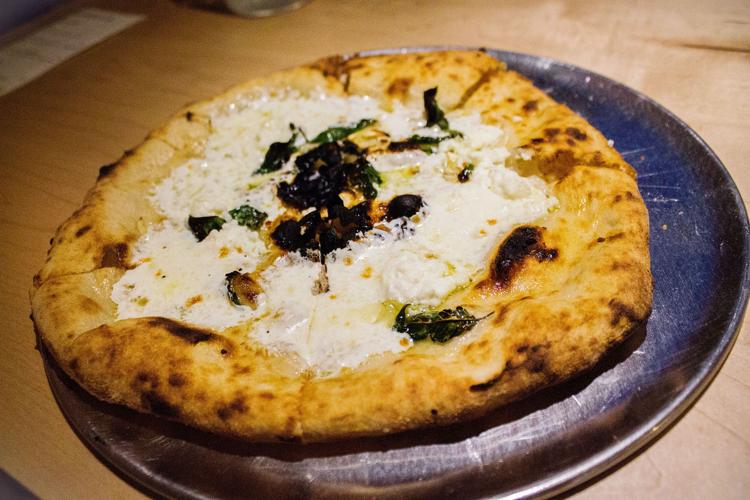 Of course, gourmet pizza isn't exactly new here. But the pies at Anello feel so masterful. The bread is just ... ahhh. It's crispy when it needs to be crispy, it's rich and sour with a fermented kick from the natural levain starter. It's got those little char bubbles, yum! 
"The difference (from Bianco's pizza) is that I try and take more care of the dough," Scott said. "I'm the one fermenting it the way I wanna ferment it." He also works his wood-fired pizza oven a little differently. "I'm not looking to make Neapolitan pie. I cook them a little faster, more saucy and wetter than Chris would." 
Since it's such a small restaurant, Scott is able to be there every night of the week. So he's the guy cooking your pizza. (Along with Anello's prep cook/dishwasher Elmer Alvarez.) That's part of the deal. He wants it to be intimate, so you can focus on the pizza and your family. 
One more thing!
Also! You have to get the vegetable course. It's sourced from Pivot Produce, and different every week. Sounds strange to say, but this was the best bite of pumpkin I've ever had! It was just lightly smeared in olive oil and set off with some chile flakes and fresh oregano, and then roasted in that beautiful oven until it was buttery and succulent like no squash in this world. So simple, but so well done ... 
Anello, 222 E. Sixth St., is open from 5 to 9 p.m. Tuesdays through Saturdays.