When Alejandro "Alex" Vidal was a kid, he watched his mom operate a hot dog cart from her front yard in Mexico. He helped his uncles with their pizzeria, going door to door trying to sell the pizzas that were stacked high in his arms.
"I always found, even when I was little, my parents would tell me it's so expensive to have a restaurant. I would watch movies and say, 'That looks like a lot of fun,' but it's expensive," he says.
To this day, memories of his mom's hot dog cart and his uncles' pizzeria stick with him.
"I thought it would be really cool to be 16, 17 years old and have a food truck, but life gets in the way," he says.
Vidal has since built a painting company and because of its success, he's been able to take his 20-year-old dream off hold and finally build a food truck to call his own.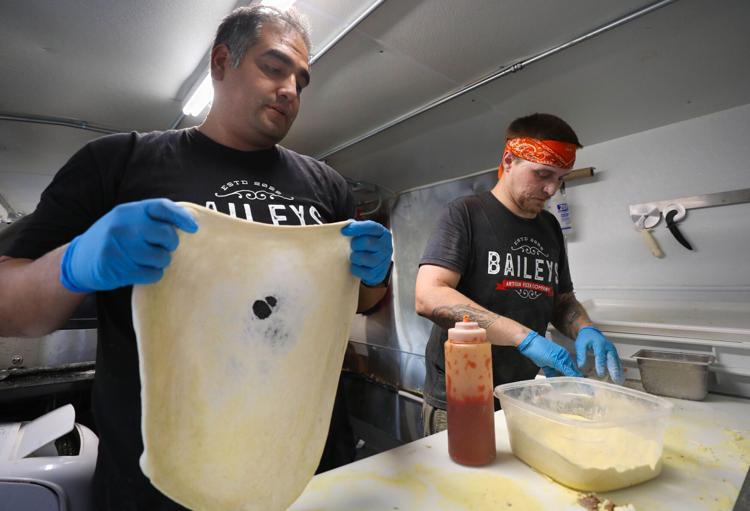 Bailey's Artisan Pizza Company is named after Vidal's 15-year-old daughter, who is also co-owner of the business. Vidal spent his childhood watching his mom and uncles work hard with their businesses. He wanted the same for his only child Bailey.
"That's what I want to implement with her, so she's more prepared to take on life," he says.
Bailey helps make the pizzas, cutting mozzarella and preparing mushrooms. You might see her taking orders from customers. She helped over the summer and will help on weekends now that school is back in session.
"It puts a smile on my face because I'm watching her and this is the experience I wanted her to have, and making it feel like (this business) is hers too — it's a neat experience," he says.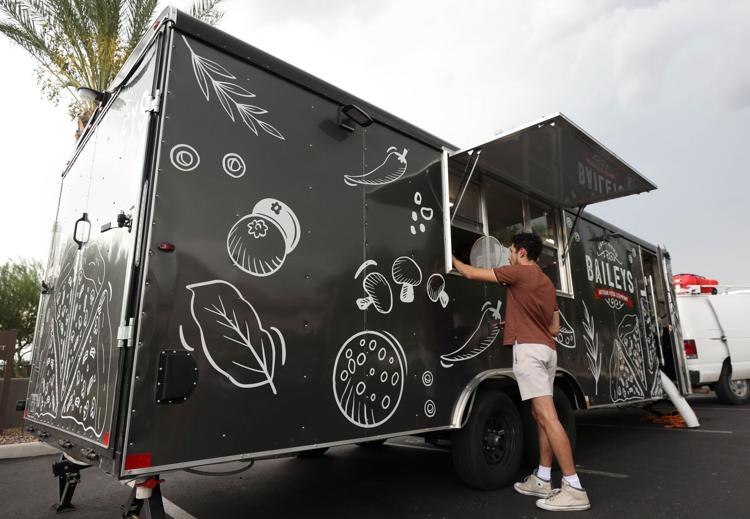 Although Vidal was partially inspired by his uncles' pizzeria in Mexico to start a pizza business of his own, he isn't using their recipe. Instead, it was a trip to Tucson's Fiamme Pizza that inspired him to dive into the world of Neapolitan pizza.
"That light bulb kinda kicked on — they're the ones that kind of kicked it into gear once I tasted their pizza," he says.
"I just didn't want to have another taco truck even though Mexican food is wonderful," he says. "I wanted to be something different."
He found a pizzaiolo from Naples, Italy through Instagram and used Google translate to send him a message.
"He said, 'Yeah man, I'll teach you,'" Vidal recalls. "I would make dough and take videos as I make the dough so he sees what I'm doing, and he'd reach out to me later in the day because of the time difference."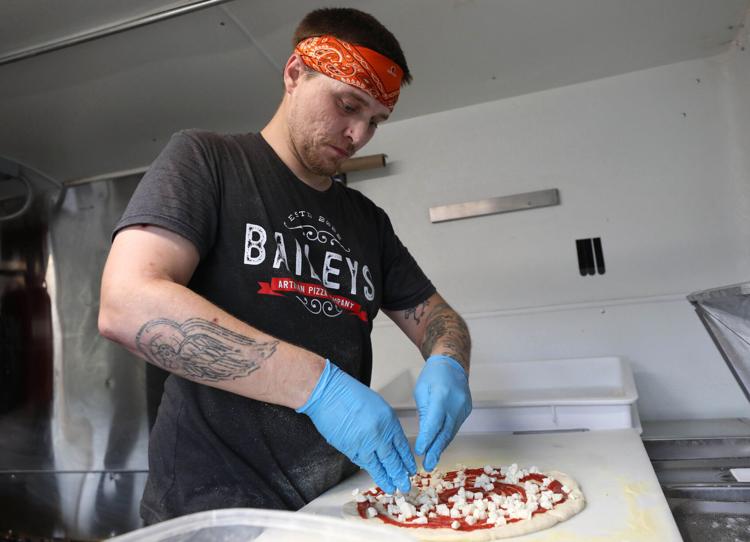 Vidal spent at least a year working on his recipe before opening his pizza trailer for the community. He tested the waters, first making pizzas for his friends' birthday parties with a 12-inch Gozney pizza oven — one of the small ones that your neighbors might have in their backyards.
Despite the year-long practice and positive feedback from customers, Vidal still finds himself making tweaks to his recipe.
"You can do quick batches, but you need to take the time to do it right — because that's what's going to be in your truck," he says.
His favorite pizza on the menu is the Margherita — he's a big believer in the traditional pie. The Wrangler — a white pie with mozzarella, shredded beef, sautéed onions and barbecue sauce — is also a favorite of his. The fan favorite among customers, though, is the Mamma Mia — crushed tomato, mozzarella, pepperoni, sausage, ricotta and black olives atop a crust that's both chewy and crispy in the best way.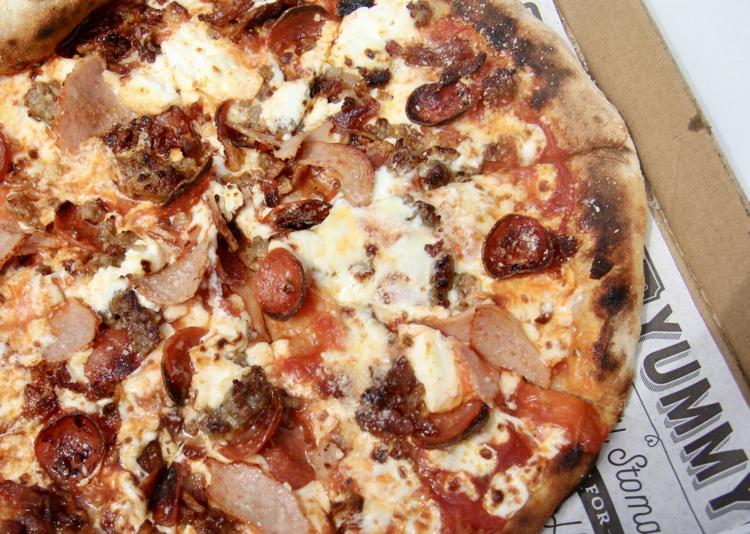 I loved the addition of ricotta on the Butcher's Pie, which comes with two other cheeses, ham, pepperoni and sausage. There's also a Hawaiian pie that might catch your eye — ham and pineapple, of course, but also cherries and banana slices. The 12-14-inch pies range from $15-$19.
Bailey's Artisan Pizza Company is often found on the north side of town, parked in apartment complexes or at bottle shops like Caps & Corks. To find out where they'll be next, follow their Instagram page and website.
Vidal might as well be a Tucson native — he moved here when he was 5. His favorite part about the city is the food.
"For me, my friends are like, 'I can't wait to get out of Tucson.' I have always enjoyed Tucson. It's big enough for me and there are so many foods to eat — I just really enjoy Tucson a lot."