Birthdays should be special. I truly believe that everyone should be celebrated for who they are and what better occasion than a birthday?
Unfortunately, birthday celebrations can come with pressure to make big plans, which isn't always realistic. Over the years, I've found that a nice dinner with my loved ones always makes me feel cared about and supported as I enter a new year.
Choosing the right restaurant for a birthday dinner, then, is a high risk/high reward situation. You're exporting the pressure of setting the atmosphere and preparing the food and drink to a business. A good spot must, ultimately, be reliable. I've put some thought into what makes a "birthday restaurant."
The thesis of a birthday restaurant is that it allows the party to focus on the event itself. The food is delicious but not the center of attention, the atmosphere is welcoming more than uptight. Service is the linchpin of the event — so tip generously.
I'd like to make the caveat here that I have not (yet) attended every fine dining restaurant in Tucson. If your favorite joint is missing from this list, please share it with me! My birthday is this weekend and I'm always open to try something new.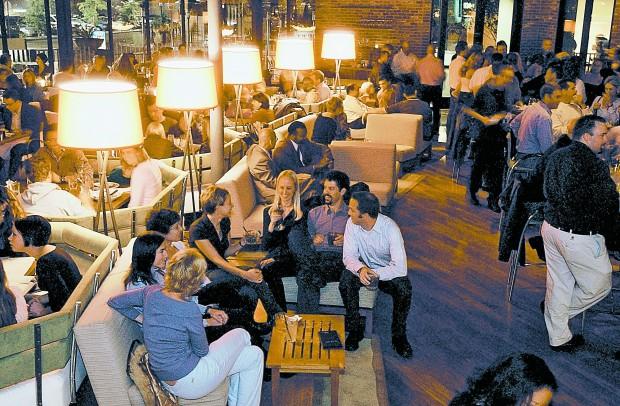 If you're going for a classic
This is the restaurant that inspired the term "birthday restaurant" for me. Whenever we had a special occasion and were racking our brains to come up with an original spot, someone would suggest North, and we'd be filled with relief.
Everyone can find something they like on North's accessible Italian menu, the service is attentive, the place feels upscale without the intimidation factor of nearby Vivace. The caveat: I would avoid going on a holiday like Mother's Day, when you'll be dining with the entire population of Catalina Foothills.
I think, at its core, there's something subtly formulaic about a birthday restaurant that makes it feel effortless (for customers). It's a formula North nailed, then sold it (plot twist!) to The Cheesecake Factory. I haven't been since the acquisition, but I am looking for usurpers looking to take North's throne.
Hours: Brunch: Saturday-Sunday, 10 a.m. to 4 p.m. | Lunch: Monday-Friday, 11 a.m. to 4 p.m. | Dinner: Sunday-Thursday 4-10 p.m.; Friday-Saturday 4-11 p.m.
Price: ~$50 for an entree, cocktail and dessert
Ellice's pick: A negroni, a burrata, diver scallops and risotto, tiramisu and espresso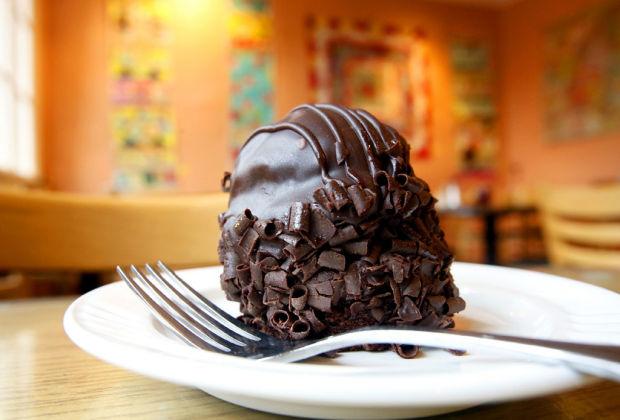 If you're a brunch queen
My mom took me here just before she moved to the east coast, and the memory is one of my happiest of the year. The mosaicked patio is utterly charming (and, frankly, perfect for the 'gram). The menu is simple but knows exactly what you want — especially if what you want is a sparkling paloma, which is often the case for me. Make a day of it by including the adjacent Tucson Museum of Art in your plans.
Hours: Monday-Tuesday, closed; Wednesday-Friday, 10 a.m. to 2 p.m.; Saturday-Sunday, 8 a.m. to 2 p.m.
Price: ~$25 for an entree, cocktail and dessert from their fabulous case!
Ellice's pick: Café egg skillet and a sparkling paloma with a chocolate bomb or a slice of their cake of the day for dessert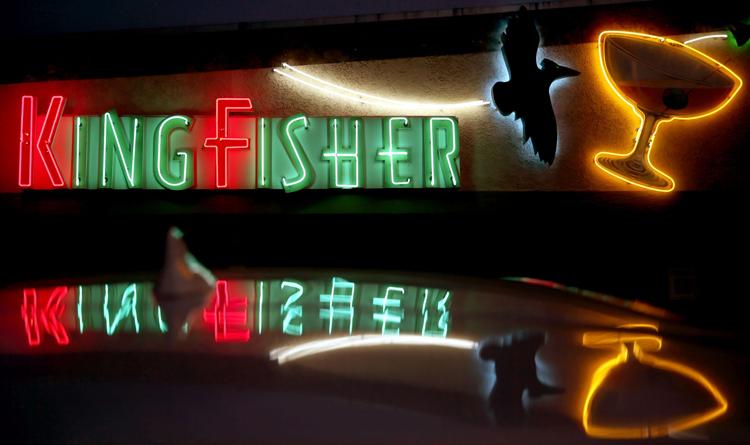 If you like seafood
Bluefin used to be my parents' go-to special occasion restaurant. I can still picture them dancing in the late-summer night on their patio at Casas Adobes. Although Bluefin closed 5 years ago, its sister restaurant Kingfisher is an equally worthy birthday spot. Oysters can make a night, and Jim Murphy is the guy I trust to deliver.
Hours: Tuesday-Saturday, 11 a.m. to 4 p.m. for lunch; 4-9 p.m. for dinner
Prices: ~$50 for an appetizer, entree and dessert
Ellice's pick: Half dozen seasonal oysters on the half shell, steamed littleneck clams, and a martini
Good to know: Kingfisher's dining rooms and bar are open for limited seating by reservation only.
If you just need the cake
While every restaurant above has a cake dessert available on menu, if you'd like to order a full cake for the party, I've found Village Bakehouse reliable. Order a custom cake two days in advance, or pick one from their case the morning of!
Hours: Monday-Saturday, 7 a.m. to 4 p.m.; Sunday, 8 a.m. to 2 p.m.
Prices: By appointment – a 6-inch cake starts at $18.70 and feeds a party of six; an 8-inch cake feeds 8-15 and starts at $23.40.
If your birthday is on a Monday
Many fine dining restaurants in Tucson are closed on Mondays. If your special day falls on a Monday this year, and you don't want to compromise, North Italia, Flora's Market Run and Agustin Kitchen are all there for you.
More suggestions from our readers:
If you're looking for a well-stocked bar: Parish (@disney__cat)