For Jackie Oatman, summer vacation is a necessity.
When she was a child, she would dread the return to school. The night before the first day of school, she would lie in bed staring at a window, watching the darkness reflect back to her as she was unable to sleep. She is a tactile learner who couldn't abide sitting at a desk all day and still can't.
"If I was going to do anything else it would have to absolutely be ... something tactile where I was working, building, fixing whatever, you know. I'm not an abstract ideas person," Jackie said.
The owner of Bisbee's Patisserie Jacqui didn't feel called to the service industry; it felt like the path of least resistance.
"I never had a whole lot of life goals in general. I wasn't like, oh, I want to go into the service industry. I was never asked to be in the service industry. It's a great way to make a living and (for the) people that are really good at it, it's a great career ... (but) I kind of did it by default because I didn't know what else to do. And I knew I could make good money doing it. "
For those familiar with her pastry work, her indirect approach might come as a surprise. Laminating dough is a notoriously fickle process, and her croissants are masterpieces of delicate layers, balance of crunchy exterior and buttery, chewy interior. Most people don't become croissant experts by accident, but Jackie did.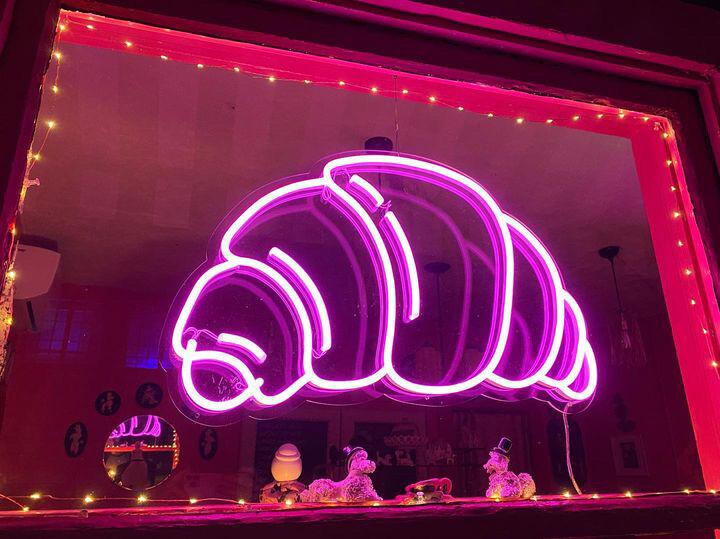 These croissants are also the practical excuse for a summer break. Her bakery, located in Bisbee's central gully at 91 Main St., doesn't have air conditioning. In Arizona's summer heat, Jackie's swamp cooler isn't equipped to keep the bakery cold enough for laminating dough. The butter would melt out between layers before Jackie could get the croissants and pains au chocolat in shape. So she closes shop every year for summer vacation — this year she closed on July 3 — to return for Labor Day weekend.
Patisserie Jacqui is celebrating its reopening for the first time Sunday, Sept. 3 from 10:30 a.m. to 12:30 p.m. with a performance by Naïm Amor and complimentary rosé.
"Because we're going into our fifth year now, it's a good time to actually do something like this, to commemorate and appreciate our customer base who have been with us all these years. Of course we cater to the tourists who come through, but we have a lot of local regulars who have been supporting us through the years. So it's something nice, to appreciate customers old and new," Jackie said.
Though she takes pride in her business and loves her community and her employees, Jackie acknowledges that she has recreated the pattern of dread from her childhood.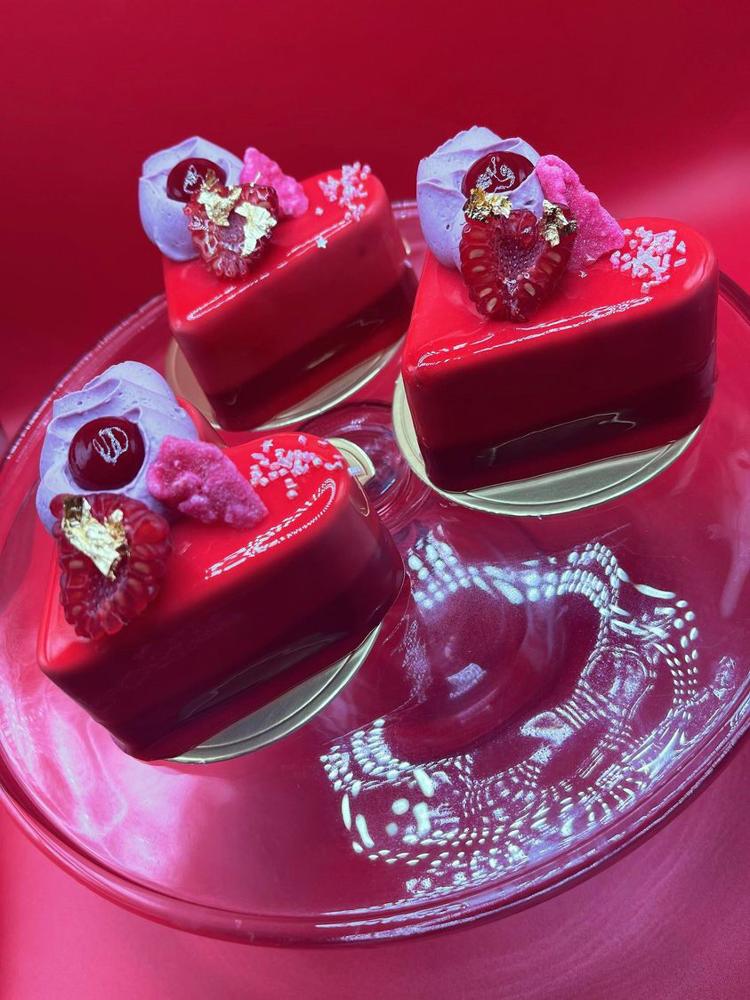 "The end of summer blues for sure. I don't want to go back to school!" she said.
Jackie moved to Bisbee in 2013 to end the long-distance chapter of her relationship with her now-husband. He lived in upstate New York; she lived in Minneapolis. The couple wanted to move together somewhere they wouldn't have to shovel snow.
She worked odd jobs for her first years in town. She had worked in the service industry in Minneapolis, attending pastry school not because she wanted to be a baker, but because a chef she trusted told her that pastry would serve her career better than a savory culinary program would, and she listened.
"(In Bisbee,) I worked as a prep cook at Thuy's Noodle Shop. I worked at Cafe Cornucopia. I worked as a busser and assistant host at Cafe Roca, and I worked at Jimmy's Hot Dogs, of all places, for a couple of years," Jackie said.
Observing Bisbee's vibrant food scene from the inside, Jackie realized that the town lacked a bakery. She thought she could fill the niche. When her friend Tiffany Alexander found a prime location, Tiffany urged her to try.
"My good friend Tiffany, she just kind of dared me to do it. It was kind of like another, what do I do with my life now (moment)? There was this vacant building for lease on Main Street, which is my current location. She was like, 'What if you just try it? What do you have to lose?'"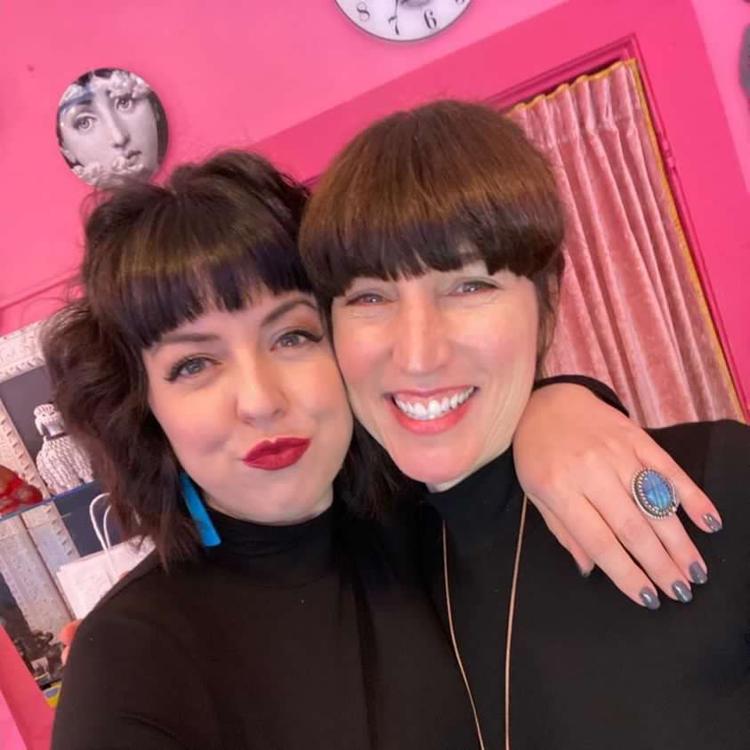 So Jackie rented the space and painted the bakery a supersaturated shade of pink from a Wes Anderson movie she liked. She adopted a mascot, her poodle, not because it's French, but because her mom is allergic to dogs and cats and poodles are hypoallergenic. She named the bakery after herself, in a way.
"Something I learned about Bisbee that we should take great pride in is that a lot of the restaurants here are entirely female-owned and -operated, which I think is really cool and sets us apart from lots of places. They either put their names in the restaurant — Thuy's Noodle Shop. There used to be Anna's Spanish Kitchen ... A lot of people incorporated their names into the business. I noticed that a lot of the French patisseries use their name as part of the (brand). It personifies, makes it personal to me.
"I also wanted to set myself away from it a little bit. I spell my name J-A-C-K-I-E. Spelling it the French way slightly disassociates me and my face from it," Jackie said. "I think it's kind of embarrassing. I don't want to sound like an egoist, 'I think I'm so great I name my shop after myself.' I like to think of myself as a pretty humble person. I don't want to come across like I know better than anyone else or that what I'm doing is so great. On the contrary, I think the opposite. I feel a lot of imposter syndrome to this day. You want to talk to me, this idiot?"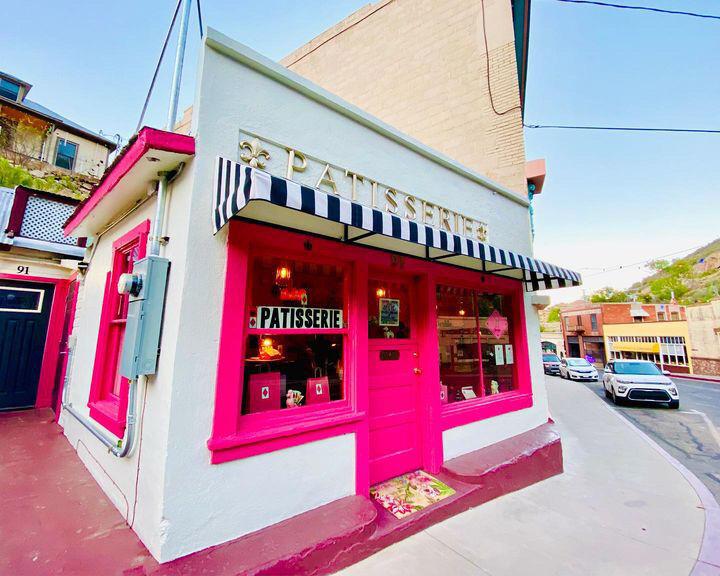 Though the property was a great deal, a commercial space for a fraction of what a bakery would cost in Tucson, it lacked essentials: no air conditioning and no commercial kitchen.
"So when I signed the lease, I put the lipstick, so to speak, on the retail side of the operation, but there was still no kitchen. I had cottage-style licensing where I was bringing everything in. That was really, really difficult. Bringing everything in from my residential stovetop. I was the only person working the counter. I was doing everything myself. That was in 2019.
"This is obviously a success, I can't keep doing it like this," Jackie said. "That summer I put a commercial kitchen in. That's when I started doing croissant."
Before Patisserie Jacqui, Jackie had only ever helped make a croissant, at a bakery she worked at in Minneapolis. Her exquisite croissants are a product of trial-and-error, with some help from expertly sourced ingredients.
"I do want to give a nod to Don Guerra of Barrio Bread," Jackie said. "He's been really really key to the success of my business. I purchase all my flour for my croissants and my pretzels through him. He's just so helpful. Saint Don. I'm so grateful to have him as a friend."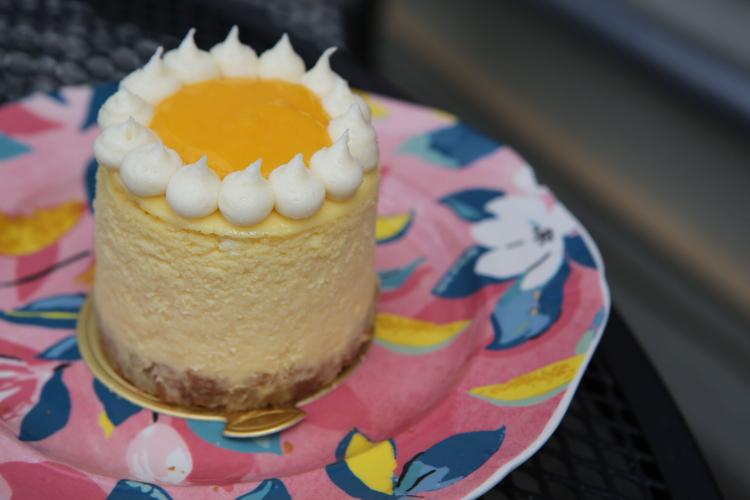 Mainstays from her original menu, the one she baked at home, persist today. Her gluten-free passionfruit cheesecake has always been a favorite. The cheesecake's potent flavor comes from passionfruit puree, which she orders in bulk from Shamrock. Tucson exists in Jackie's life as a place to source necessities. Visits are chores to stock up on ingredients from Costco and Trader Joe's, tools and takeout boxes from Restaurant Supply Co.
"I use a lot of frozen fruit purees, with all the things I put on top of my tarts. I go through a lot of frozen fruit puree, which is a lifesaver and a timesaver."
While Jackie had held onto parts of her menu, she doesn't work alone anymore. Her bakery now has a small staff and a devoted following. She does, though, still work grueling days on her feet, with the knowledge that people depend on her for good jobs.
"I'm not going to sugarcoat it — I have moments, more than moments, of feeling like the existential crisis of: why did I create this monster? It obviously takes up a lot of your life and a lot of your free time," Jackie said.
"How long can I work like this, keep going like this, sacrificing some of your own life joys to bring joy to other people? Full disclosure, it's not always sprinkles and sparkles — it's a lot," she said.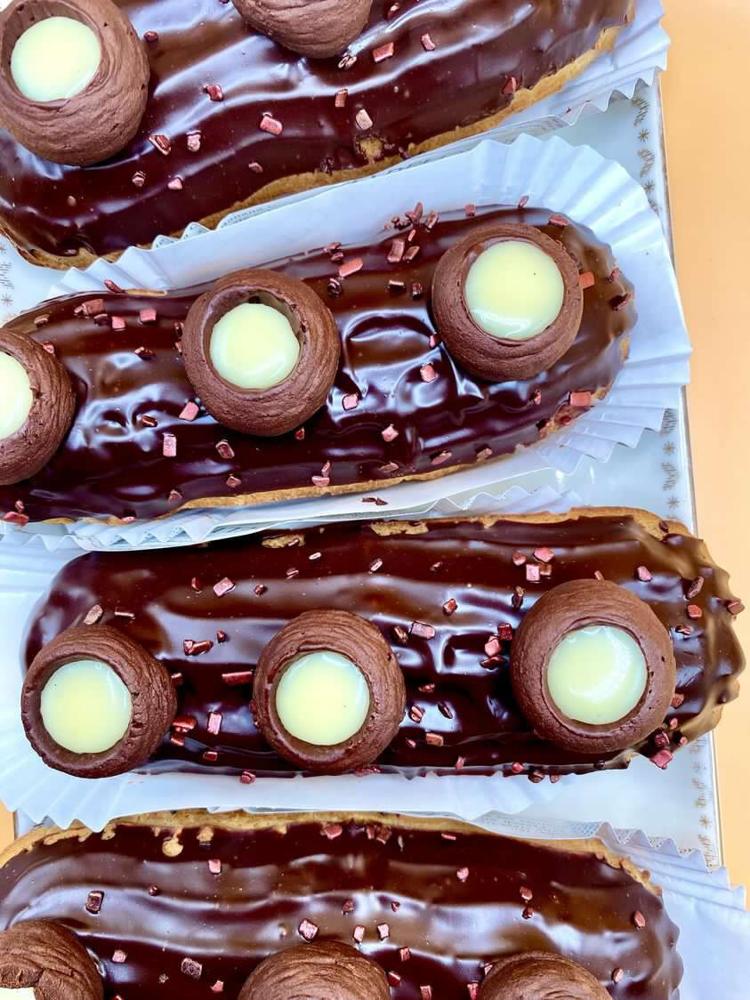 "The stress does get balanced," she said. "As humble as I like to say I am, I take pride in what I built and I created. It did take a lot to get here. There are good sides to it. I provide good jobs to good people.
"I couldn't do it without my crew," Jackie said. "It might say my name or some incarnation of my name on the sign, but Patisserie Jacqui isn't just me. There's a whole group of us behind the scenes that make it possible and I couldn't do it without them. They're integral to how I run the business. I came up with all this crap, but everyone who is here is really important to me."
Her support system — her friend Tiffany and her husband, Thom — have been crucial throughout her years running Patisserie Jacqui. Tiffany runs the business' social media and Thom will run errands to Sierra Vista or the Bisbee Safeway whenever the bakery is urgently running short on supplies.
Jackie usually travels during her time off, home to St. Paul, Minnesota, or other places she can draw inspiration. This summer, though, she stayed in Bisbee. Her big trip was to Tucson, where she rented a house in the Foothills with her husband, Tiffany and Tiffany's partner.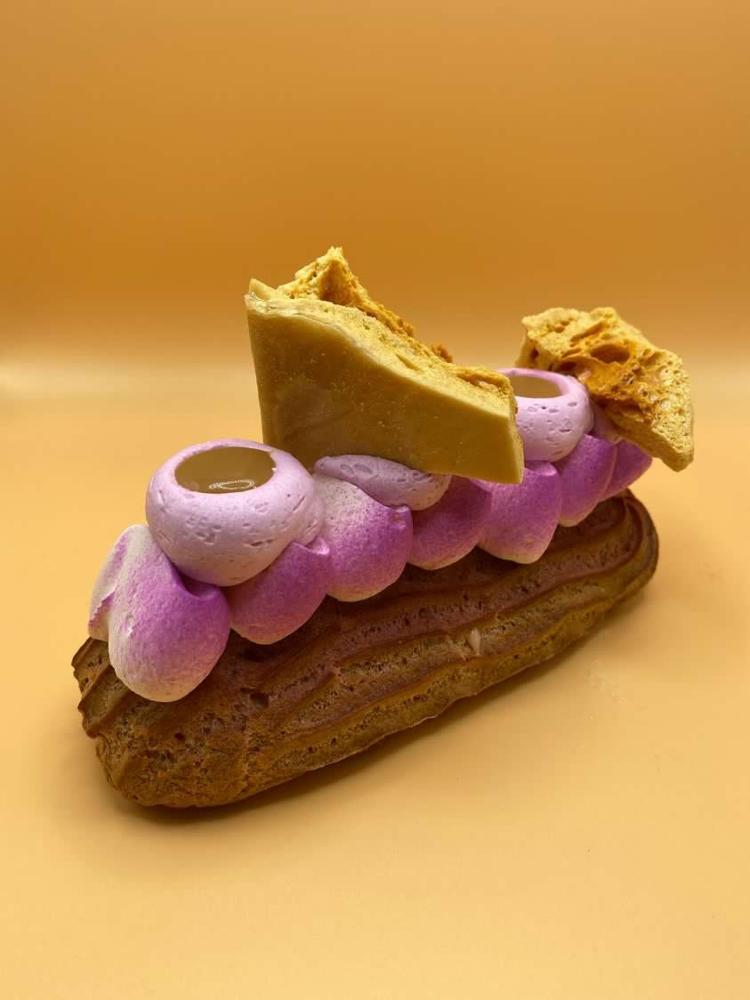 "This year, I really just checked out ... This summer we lost our dog of 15 years. It was emotionally exhausting. I'm just staying in my backyard. I 100% checked out, pretty much laid low. The art of doing nothing was what I was practicing. I do want to travel, still. I love travel. The downside to not going anywhere this summer (is that) back in Minneapolis, there are some really great ideas up there. Farming ideas from elsewhere is really great," Jackie said. "In making the decision to check out and stay home, I missed out on the opportunity to do some market research and come up with ideas that I would've been able to, had I traveled."
Even if she hates the return to obligation and routine that comes when summer ends, Jackie admits that she needs some pressure to make her best work.
"I'm a true procrastinator, so I'm pretty good at coming up with things on the fly," Jackie said. "I do have success coming up with new ideas in the thick of it all. I need to tangibly have my hands in things to come up with new ideas. I'm a very physical person. I could never have an office job ... I have to work with my hands. To come up with a new idea, I have to be in it, in the thick of it, to make it all come together."