The 18th season of the Emmy-winning show "Top Chef" will include a familiar face. Tucson's own Maria Mazon will be one of 15 "cheftestants" featured on the cooking competition, which debuts this April on the Bravo channel. 
The BOCA Tacos y Tequila owner is the only contestant from Arizona in recent memory. Most of the other competitors this season hail from larger food cities such as Seattle; Las Vegas; Austin, Texas; and Portland, Oregon, where this season's show was filmed. Production of "Top Chef: Portland" happened during eight weeks in the fall, and the entire cast and crew were isolated in a bubble at a Portland hotel.
"I embraced the masks and had fun," Mazon said. "Nobody got sick. The whole team was freaking amazing, taking care of us. And also you have to understand, you're dealing with chefs. We're used to washing our hands. It's common sense to us. I've never felt so safe in my life, to be honest with you." 
The season trailer has various shots of Mazon running during the timed cooking challenges, giving a befuddled look to "Portlandia" star Fred Armison and even tearing up during an emotional segment. Pure pandemic style, contestants participate in a Top Chef Drive-In challenge and prepare food for frontline workers. Celebrity chefs like Alice Waters, Massimo Bottura and José Andrés appear on video to cheer the contestants on. They're all competing for a cash prize of $250,000 and a spot at the popular Food & Wine Classic in Aspen. 
Mazon wasn't able to divulge too much about how the show played out, but she did say that she was stoked to meet co-host Padma Lakshmi. 
"I can tell you that the first time I personally heard Padma's voice, opening the door ... that is when it sticks in. That challenge, that first quick fire. Then you realize, holy schnikes!" Mazon said. "Over here you have all these grown-up chefs. And I can speak for myself, I felt like my son the first time he went to Disney. When he went to see the Star Wars ride, that's how I felt when I saw Padma." 
Originally from Navojoa, Sonora, Maria Mazon has been a fixture of Tucson's culinary scene since 2009, when she opened her restaurant Boca in the former home of Greasy Tony's on Speedway. Her new location at 533 N. Fourth Ave. has been featured on various television shows like "Man vs. Food." Mazon was also nominated for a prestigious James Beard Award in 2020. Throughout her career she has been an advocate for Sonoran food on the national stage, and this show seems to be no exception. 
"That was honestly why I was humbled when I got asked (to do the show). I said, yes, this is my time to showcase what Mexican cuisine is to the world," she said. "Mexico gets recognized — it's gonna sound funny — from the waist down. So you get a lot of Guadalajara, Oaxaca, Puebla, and then everybody forgets the waist up: Sonora, the north, the norteños. And just to see this magnitude of Top Chefs and be able to represent Tucson and Sonora, I'm going to cherish that until the day I die."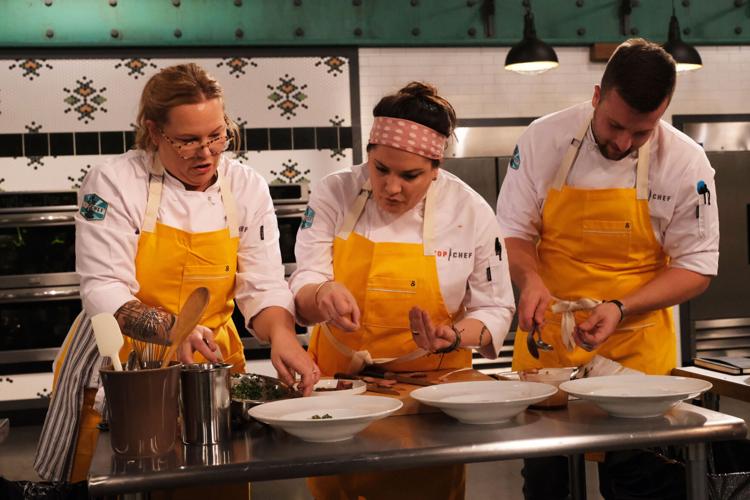 You can watch "Top Chef" season 18 starting Thursday, April 1 at 6 p.m. Tucson time on Bravo. The show will be available the next day on bravotv.com. You can read up on all the contestants here.