In case you weren't nerdy enough to know, "Voltron" is a Japanese cartoon from the '80s where a team of space explorers ride robot lions through space to save the planet Arus. But it's also a new brewery tasting room, opening this Friday in downtown Tucson.
Voltron Brewing Company is a joint operation between two popular Tucson breweries, Borderlands Brewing Co. and Sentinel Peak Brewing Company. They formed Arizona's first brewery co-op in 2018 so that they could expand their productions by sharing a large warehouse space on Toole Avenue. In an effort to make the operation more sustainable, they're opening their tasting room to the public for the first time.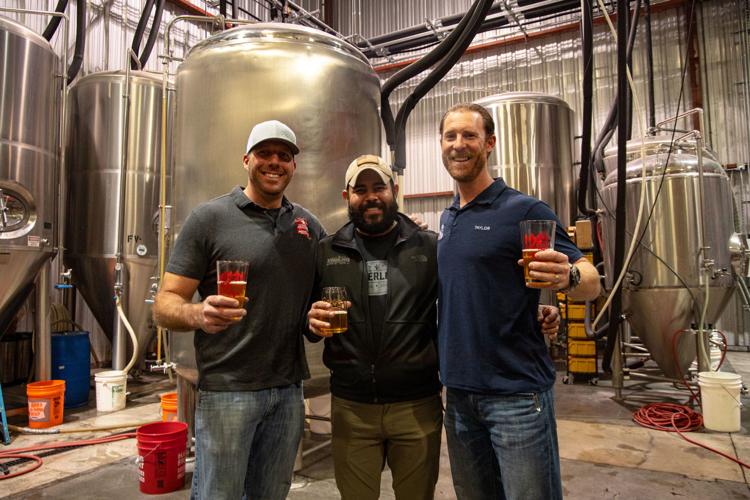 "We did almost all of the labor ourselves," says Sentinel Peak co-owner Matt Gordon, who also helped build The Slaughterhouse Halloween attraction on Grant Road. Voltron's tasting room is significantly less scary, unless you're thinking about the damage you can do to you pocketbook at the end of the day. 
The tables and bar inside the tasting room are made with wood from repurposed pallets, and the artwork is made up of framed grain bags used during the brewing process. But the large windows that look out on the almost 10,000-square-foot brewing area are the highlight of the space. 
While the two breweries do share a few things like a walk-in space and canning line, they brew separately on their own equipment. The move has allowed Sentinel Peak to expand their operations to a 15-barrel system, while Borderlands has 20. This means that the two breweries can distribute their beers across Arizona and beyond. 
"The stars are the limits at this point right now," says Sentinel Peak co-owner Taylor Carter.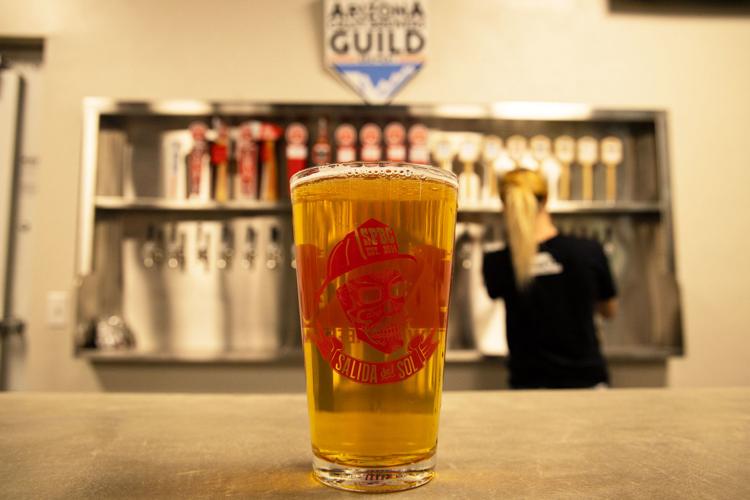 The tasting room has 20 taps with both Sentinel Peak and Borderlands beers right now, as well as a collaboration beer under the Voltron label. Lion Force Lager is made with American hops, giving it a tropical nose and a crisp mouthfeel, says Borderlands head brewer Ayla Kapahi. In the future, the two breweries plan to collaborate on some sour beers, a barleywine and even a pickleback beer. The lounge also had a beer from neighbors MotoSonora Brewing Co., which plans to open this year at 1015 S. Park Ave.