One can only consume so many wok classics at Pei Wei before they want to "fire-grill" a hole through their skull and eat their own brain instead.
We've all been there, but here's an idea for next time: Walk down to the drive-thru liquor store on Sixth Street and keep going. Tucked back onto the street at 430 N. Park Ave., you'll see a boxy restaurant hiding behind a gated patio that looks like a cage. That's China Pasta House. It serves some of the best Chinese food in Tucson. 
A hallmark of this region is the plainly pickled Napa cabbage, which you'll see on the menu under the name "Chinese sauerkraut," $7.99. But Wen told me that the restaurant's real specialties are the giant steamed buns filled with anything from bean paste to brown sugar, and also the housemade dumplings.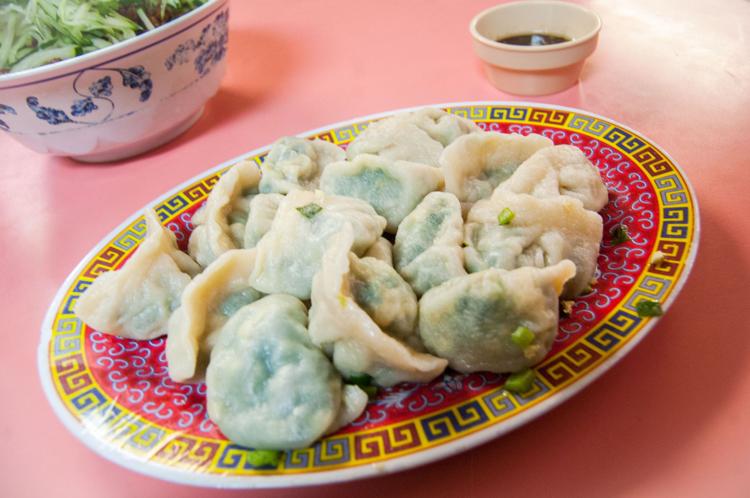 Paired with a sultry sauce of tart black vinegar, the leek and egg dumplings were delicious both fried and steamed like the picture above. For dinner last night, I got an order of 15 for only $6, and some of them even made it home (for a short period of time). 
But most of the menu is actually a hodgepodge of noodles, soups and rice dishes from the Szechuan and other parts of mainland China. Meaning, your friend can get her plate of "fired" rice while you dig into chicken gizzards and salty eggs stewed in black tea.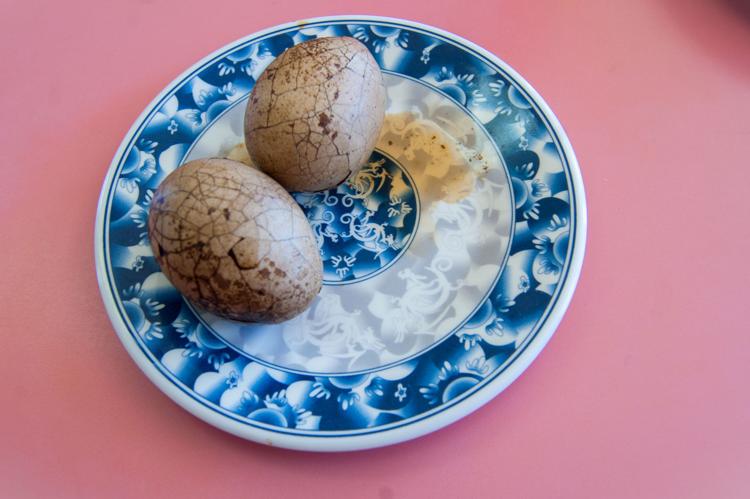 On both of my visits (I went back the next day after writing this up made me hungry), I ordered from the "noodles" section. Because that's what I like. My current favorite is the "pork and soybean paste noodles" for $5.75. It's an ubiquitous dish known throughout China as zha jiang mian, which features ground pork in a salty fermented bean paste lightened up by translucent wisps of cucumber. (Pictured up top.) The housemade noodles here are a bit chewier and taste like hardy wheat, but still slurpable.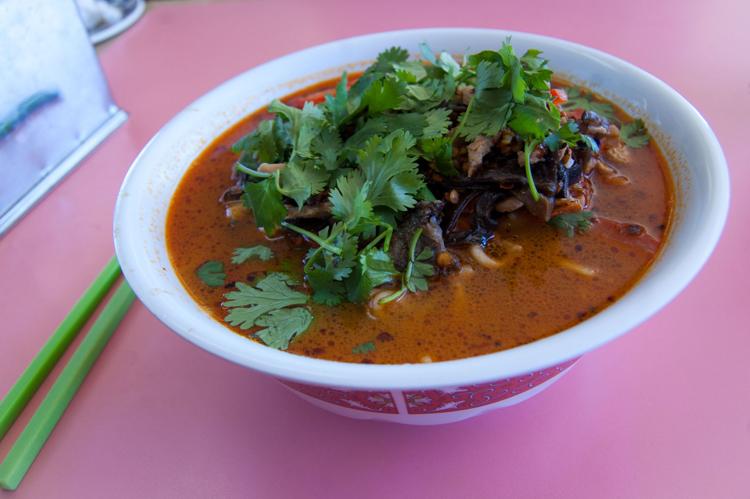 On my second visit a lunch partner and I both opted for the "hot and sour noodles with three shredded stuff," or D7 for short. The "stuff" turned out to be shredded pork, springy wood-ear mushrooms and faintly cooked strands of bell peppers. The viscous tomato broth was studded with chile seeds, which added just a hint of spice but nothing crazy.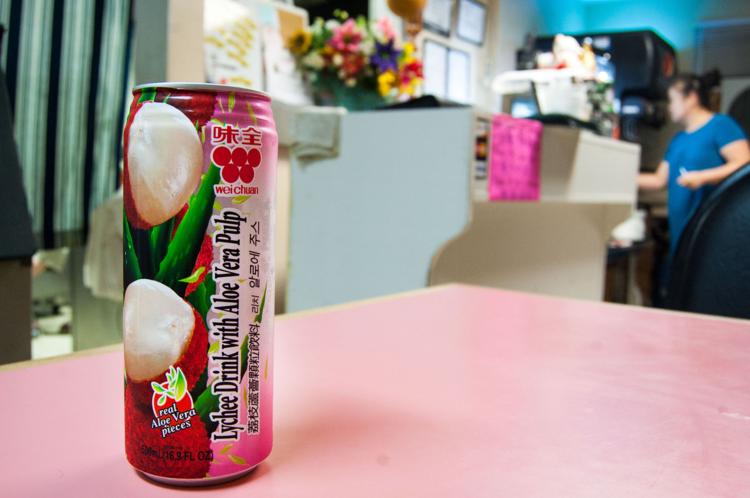 Ah, I almost forgot! They serve aloe vera juice? It's intensely sweet, with little globules that have a soapy clean flavor. Like drinking them makes you fresh again ...