Tucked into a little nook on Congress Street, HeeMee Coffee and Bakery has a minimalist aesthetic with white clean walls and a pastry case full of whimsical treats. But back in the kitchen, there's a veritable assembly line of people busting butt.
This new downtown cafe makes its own baguettes, cupcakes, sweet buns and Japanese cream puffs from scratch. The pastries are a mix of American and French cafe staples with unique creations from Korea and Japan. 
The cafe had a soft opening earlier in June, but is currently closed. The official grand opening is Monday, June 17 from 7 a.m. to 4 p.m.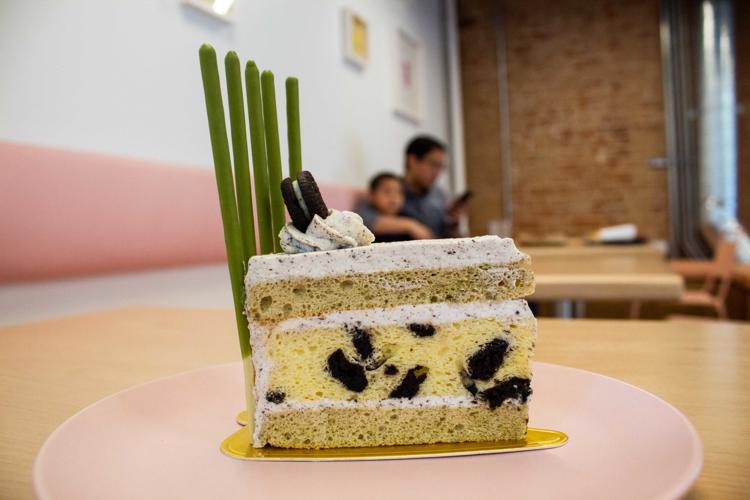 The bakery is owned by HeeMee Kim and her family, who previously ran a string of local dry cleaning businesses called Mountain View Cleaners. When the family began to sell them off, HeeMee had more time on her hands to bake. 
"Most hobbies die out, but hers just kept going and going," says her son David. "That's when we realized that people loved her pastries, and she loves doing it." 
David — who's currently studying architecture at Harvard University — designed the space himself with a former UA professor. HeeMee is the head pastry chef, and her daughter Angie is a manager.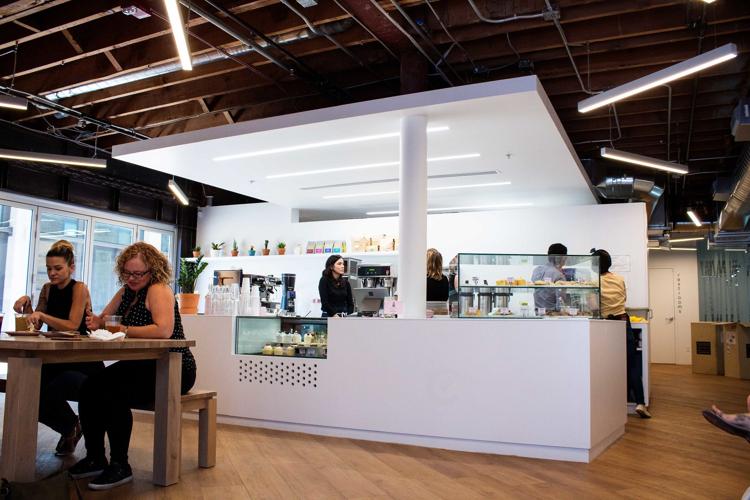 We hit the bakery up during its two-day soft opening last week. While the emphasis is on pastries, the cafe also serves Korean shaved ice (pictured up top). Also known as bingsoo, this vibrant summer treat has become trendy in bigger cities like Los Angeles. 
If you haven't had it before, you can think of bingsoo like a Korean raspado. Toppings can get a little crazy, with red bean paste, cereal and more. HeeMee has four flavors right now: green tea, strawberry, mango and Oreo cookies. The cafe brought in a special new machine called a Snow Van to shave the ice. It grinds to a much finer consistency, adding a touch of milk to give the ice a creamier flavor.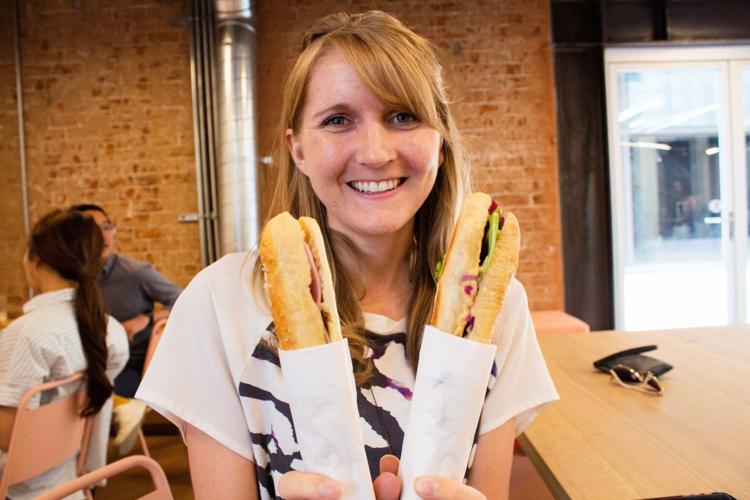 While you're in, also keep on the lookout for these grab-and-go baguette sandwiches featuring housemade bread. During the soft opening they were serving a salami sandwich, a vegan beet and arugula sandwich, and a ham and cheese sandwich. They also had scones, cupcakes, muffins and dainty rolls of peach shortcake. 
"A lighter, airier taste is common (in Asian pastries)," David said. "There's less sugar. It's just evolved from a very sweet rich pastry."
HeeMee Coffee and Bakery is at 20 E. Congress St., Suite 110. Phone: 520-207-1193. Hours will be Monday through Friday 7 a.m. to 4 p.m., Saturday 8 a.m. to 5 p.m., closed Sunday.