Summer is more than a weather pattern, or the length of the sun's arc across the sky. Summer is a feeling. In Tucson, that feeling can sometimes lean toward claustrophobic — clinging to spaces with temperature control, closing the blinds on the sun and the rest of the world.
If summer freedom means a brief respite in the dark, liberation from the day to come, then a boozy slushie is its drink. Brightly colored and silky smooth, in an array of fruity flavors that would make Laffy Taffy jealous, these drinks bring excitement to Summer 2021.
Boozy slushies are as fun as they are dangerous. The sugar cloaks the alcohol. Drink it before it melts. Don't think about tomorrow. I have been told my whole life to avoid these drinks, but this summer — after a year without nights out, following CDC guidelines to a tee — I am ready to throw out the rules.
Here's a roundup of Tucson spots to try the summer's hottest (and coldest) drink around: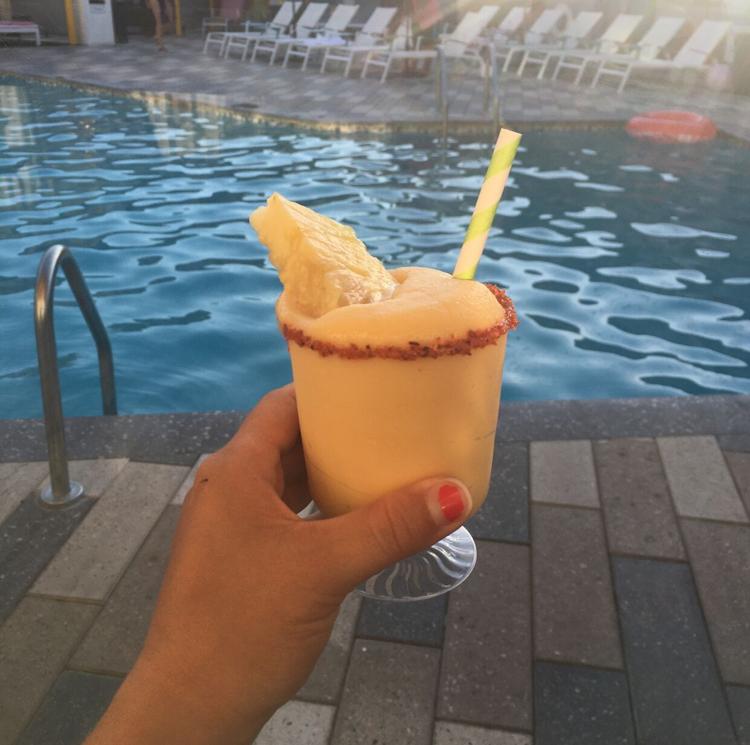 The Pool Bar at The Tuxon Hotel
What to get: Try Me Again, a mango twist on a piña colada, is their most popular slush drink. The pop of sticky-sweet mango is countered by a tajin rim, which brings its trademark sour-spice to the highly drinkable poolside companion.
Their menu also features the Rambling Gambler, a sweet-and-spicy tequila slush.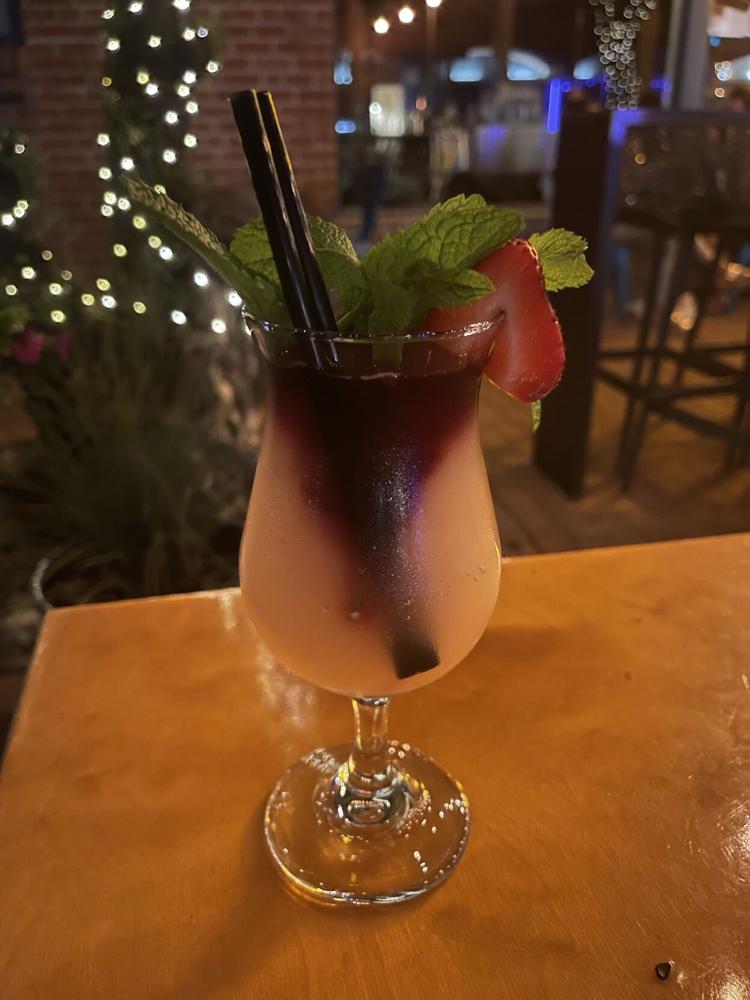 What to get: No Way Frozé is their seasonal special. The strawberry and lychee syrups, with a spray of lemon juice, evoke a margarita and are matured by a splash of port wine and a sprig of mint on top.
They also offer a frozen Kentucky — their elevated, bourbon Manhattan — year-round.
What to get: Across The Golden Border is not a slurpee with a kick. It's more of a sno-cone, with grapefruit bitter and green chili vodka prickling your tongue, balanced by herbal mint syrup and fruity pineapple juice.
What to get: Tucson's iconic tiki bar is the spiritual home of frozen drinks. While most of the entries on this list are trendy and ambitious, their Lava Lava and roster of daiquiris are old stalwarts. Go for the atmosphere!