Editor's note: This story was originally published on Aug. 25. We've updated the headline to reflect that as of Sept. 15, Geeky Grinds is now open.
---
Something geeky is brewing at the Tucson Mall.
Tucson Games and Gadgets, home of the popular speakeasy Short Rest Tavern, is set to open a new cafe next month.
Geeky Grinds — a coffee haven for pop culture, book and game geeks — will open in the former The Gathering Scene coffee shop on the second level of Tucson Mall next to Presidio Comics and Collectibles.
The cafe will host a soft opening during the first weekend of September, followed by the official grand opening on Sept. 15 or 16, depending on when the TGG crew completes the finishing touches on the cafe, according to TGG owner Mark Kadow.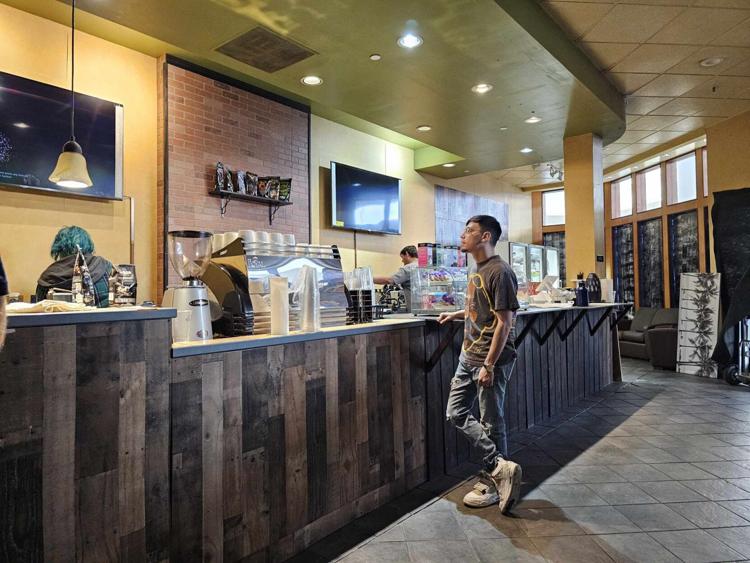 "Last year, I saw an opportunity to expand even further and try to open up another business, which is a coffee shop with a geeky book, reading, poetry, relaxing kind of thing," he said. "I look at these things as attractions, I want to make something that's comfortable for the community and continue growing it for the community. That's kind of how I move forward as we want the community to be happy and have a place to go to just chill out and relax and have some coffee or some snacks and pastries and go from there. So that's the philosophy."
Geeky Grinds will offer coffee from local roasters Yellow Brick Coffee, along with espresso from Lavazza and roasts from Geek Grind Coffee which specializes in geeky-themed coffee. They have over 20 coffee roasts with names like "Dragon's Roast," "Wizard's Mist" and "Elven Enlightenment."
The cafe will also offer soda, juices, pastries and smaller dessert items, according to Kadow.
Much like Short Rest Tavern's weekly events such as karaoke and trivia nights, Geeky Grinds will host relevant events like book club, poetry club and possibly game designer club meet-ups.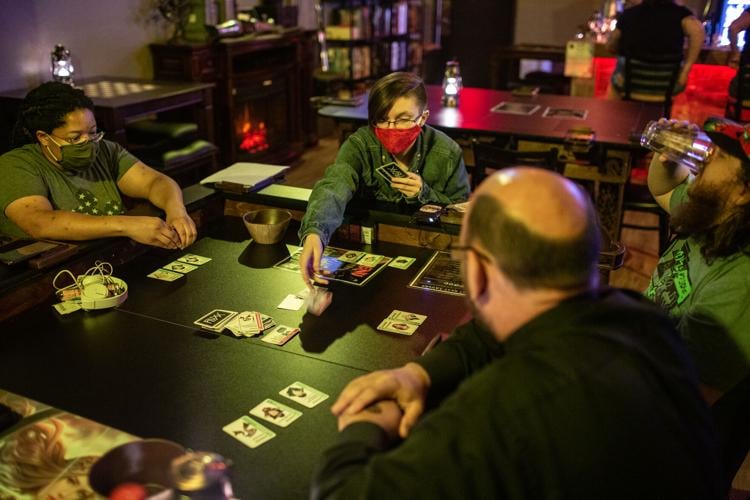 "The cafe will have books in it for people to read," Kadow said. "They can bring their own books, or maybe have a book exchange, we may sell some books and pop culture items and toys and games and all that fun stuff."
TGG is running a Kickstarter campaign to alleviate some of the startup costs, including equipment like a state-of-the-art espresso machine and a few unexpected renovations. At the time of publication, Geeky Grinds has raised $5,532 of its $5,000 goal.
"When you go in, you're gonna get greeted by somebody who is in the same realm. They read books, they're geeks or nerds, they're into pop culture stuff," Kadow said. "And you can chat with people about that kind of stuff. Whether that's information about upcoming fantasy movies or science fiction movies or new books that are coming out. We really want a kind of safe haven for geeks."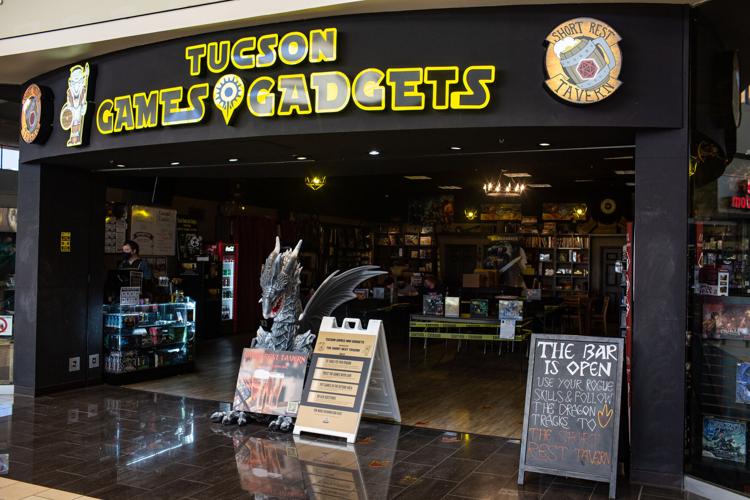 Since opening locations at Park Place Mall and Tucson Premium Outlets, Kadow — who opened Tucson Games and Gadgets nearly a decade ago — is always thinking about what to bring next to the local geeky community.
Future plans, he says, include everything from opening a bar in the Park Place Mall location to bringing TGG to the Phoenix area.
"I kind of want it to be something special, very much like when you walk into Disney or any theme park. We don't want to be just your normal coffee shop," he said. "We want you to have a nice experience when you come in and leave remembering that place. But not just for the great coffee, but for the wonderful staff, the comfortable atmosphere, there'll be cool music playing.  And just something that you'll maybe long for, like you'll wake up in the morning and feel like 'I really want to stop at the mall and get a coffee and go into that place and have a memorable experience.'"
For more information about Geeky Grinds, follow Tucson Games and Gadgets' Facebook page.