There's something about a Spanish ham that makes me feel like I'm 10 years old again, with $5 in my pocket running through the gas station grabbing chips and candies in a rapture of possibility. What a rush! When they slice off the fatty strips and your eye wanders to a wedge of cheese, layered with rose petals and soaked in sparkling wine. Everything goes in the basket now; it's pretty much anarchy ...
The best grocery stores will rob your sense of control, and I'm happy to say that Flora's Market Run did that to me last week. The most ambitious project yet from the Prep & Pastry folks came swinging out of the gate, with fresh pasta, an in-house charcuterie program and an elaborate display of green onions that spelled the word Flora. (Had to mention it.)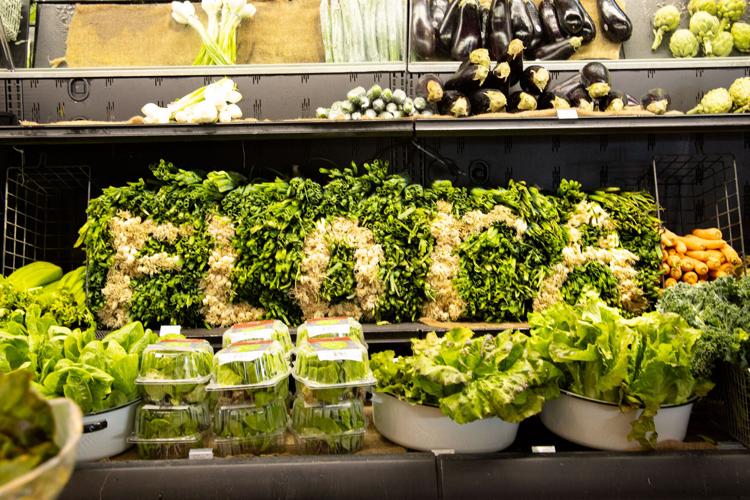 The revival of Tucson's historic Rincon Market is the buzziest event of the spring, despite the fact that its adjoining restaurant is still weeks away from opening. But Tucson deserves a locally-owned gourmet grocery store like this, and I'm overjoyed that the brunch kings have managed to bring it back after a yearlong hiatus. Twist my arm, I spent last week eating through the store to bring you a few recommendations for your next market run. Perhaps this list will help you avoid shopping anarchy, as was my fate. So here are five things I loved ...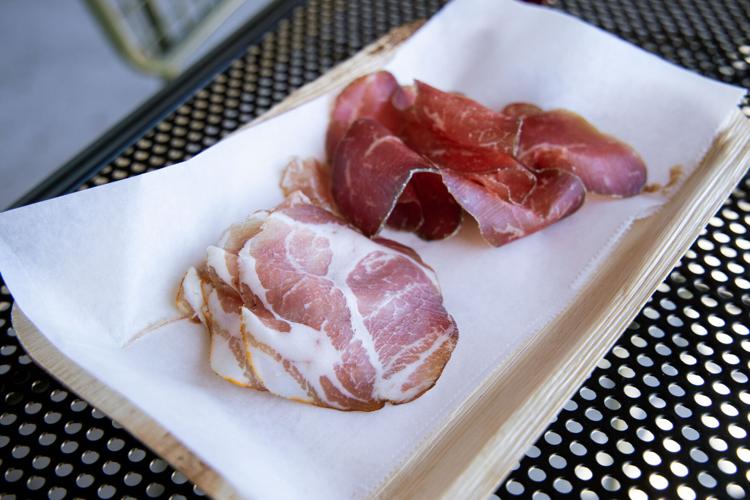 Housemade charcuterie 
Much of the store's energy was pointing toward the deli and seafood counter, which had elaborate displays of oysters and bacon-wrapped trout as well as the aforementioned Spanish Iberico ham, a rarity in these parts. Flora's Market Run also claims to be the only joint in town that's licensed to cure its own charcuterie. Right now the team has two meats that they're doing, a pork shoulder coppa and a beef bresaola, an Italian method that consists of salt curing beef and air drying it for three months until the meat has reduced and the flavors have concentrated. The meats were expertly done, as you can see from the beautiful marbling in this picture. 
Tuna poke 
Flora's has a grab-and-go sushi counter, with a small assortment of rolls that were put together with consulting help from notable Tucson sushi chef Tommy Begay. I have never gotten a poke bowl from a supermarket before, but I was impressed by the quality of the tuna, which was scattered with those addicting tobiko flying fish eggs. 
Fresh pasta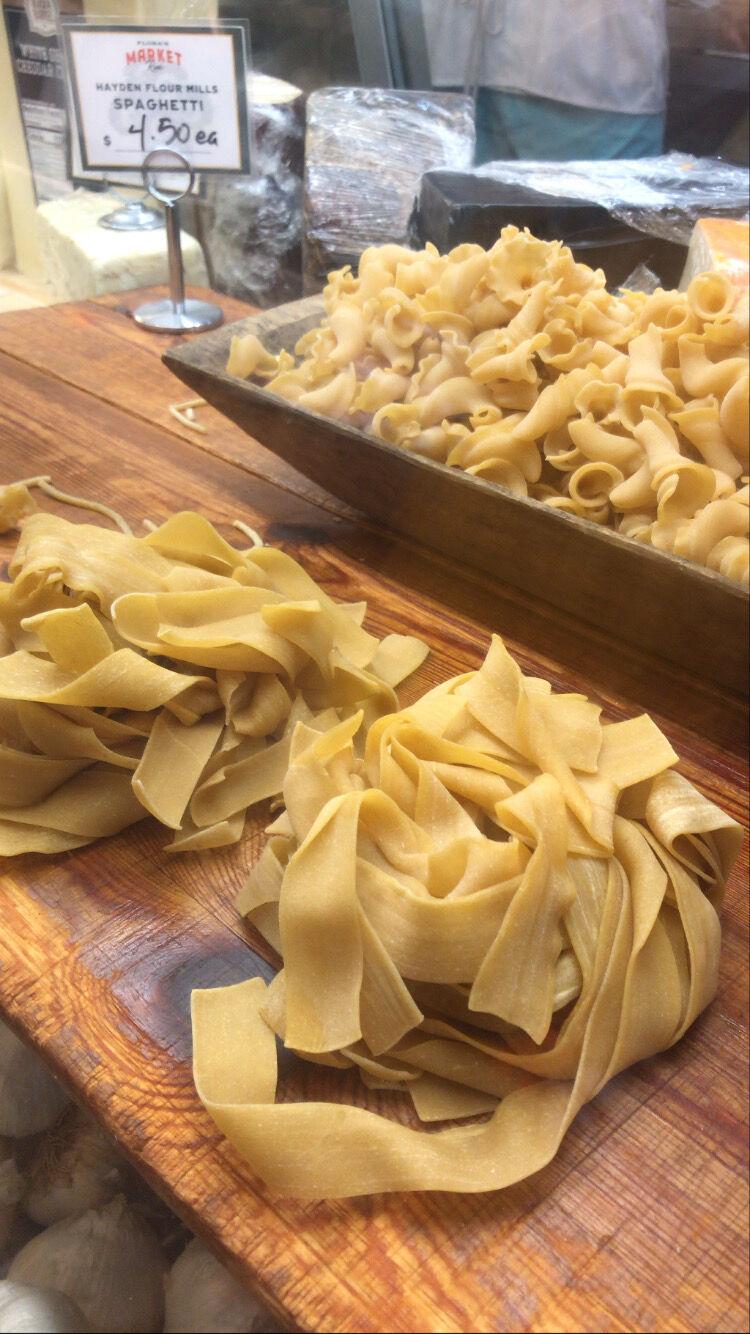 I love that this is happening. The deli counter sports a rotating variety of fresh pastas made in-house with wheat from Hayden Flour Mills in Queen Creek. Recent varieties included fetuccine, rigatoni and those cute little trumpet shaped pastas called sfoglini. I picked up a twirl of spaghetti for $4.50 and sautéed it with some pesto and a handful of roasted yellow tomatoes that I also picked up at the market. That's a five-minute dinner that makes you feel so fancy! 
Arizona wine
The beer and wine selection sways toward the higher end, with not too many bottles priced below $20. (Although, owner Nathan Ares told me that when the restaurant opens, you'll be able to order a bottle from the market without paying a corking fee.) But I adored this moderately priced $16.50 bottle of viognier from Deep Sky Vineyards out of Willcox. It was full of stone fruits like pears and apricots, with a light finish that was super easy to drink.  
Pistachio halva from Seed + Mill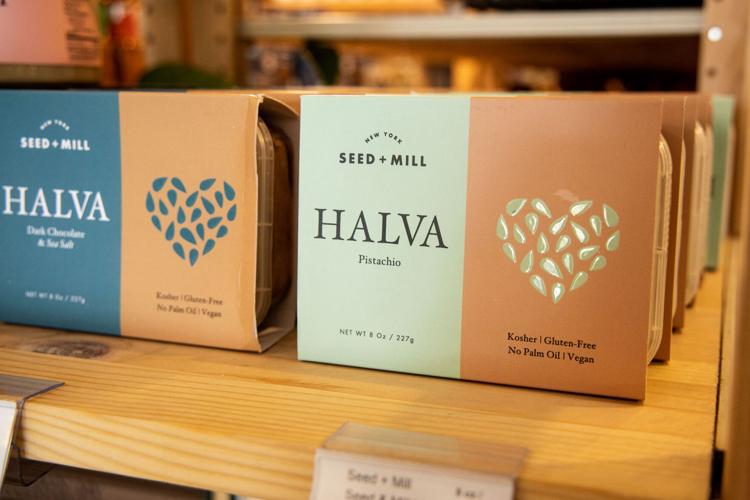 This is kind of a random purchase, but it was so delicious that it set me down a path of midnight Googling that led to photos of markets in Israel. If you've never had halva before, I definitely suggest starting here with this artisanal sesame seed variety from the notable purveyor Seed + Mill in New York. Much like a peanut Mazapan, halva is a delicious crumbly sesame seed cake that's layered with sweet treats like nuts or chocolate. Dip your spoon into this tub and get crackin'. You'll soon see why I have to halva!