Editor's note: This story was originally published in September 2021. As of September 2023, all restaurants mentioned still list horchata coffee on their menus.
---
We crave seasonal drinks year round. Tucson doesn't really have leaf-peeping, sweater weather, so Starbucks practically invented fall here when they introduced the Pumpkin Spice Latte (PSL), with its trademark notes of clove and cinnamon floating upon a syrupy sea of faux-pumpkin "sauce." Like how greeting cards invented Valentine's Day.
For those seeking something more Tucson and less manufactured-in-a-lab, the horchata coffee has no competition. While the trend has attracted controversy on a national level (for allegedly diluting the cultural heritage of the agua fresca), in Tucson the drink reflects a tradition of innovation across borders.
"It's a mood changer. It's warm and homey," said Celisa Ramirez, a full-time teacher, high school women's soccer coach, mother and founder of Calle Coffee. She speaks with the seemingly effortless confidence of your favorite high school teacher (which she probably is, for many students at Pueblo High).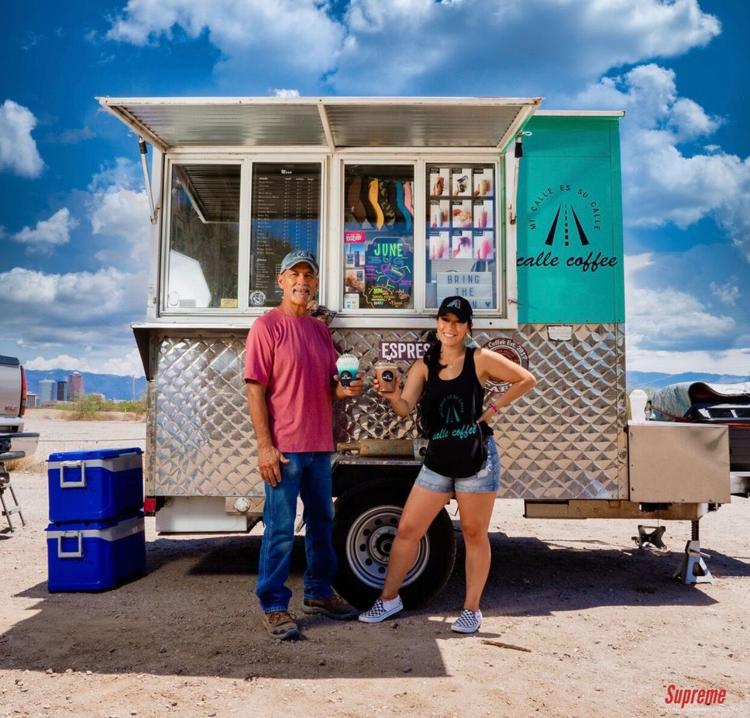 "As a kid growing up, you'd drink horchata instead of soda. The elders, adults, would be drinking coffee. A horchata latta is a little spin on both," she said of "latta," which adapts the Italian word for milk with a slight Spanish twist. "Just how pumpkin spice culture is crazy, horchata is our pumpkin spice."
There are similarities between the drinks, namely overtones of cinnamon brought out by lowlights of vanilla. Rather than sugary vanilla syrup in a PSL, though, Calle Coffee uses straight-up Mexican vanilla. "It adds that flavor and draws out some sweetness without giving you a headache," Celisa said.
The rice milk they use as a base of their horchata makes the creamer dairy-free, rather than the potently sugary concentrate of skim condensed milk and syrup that Starbucks uses. "We can also customize the level of sweetness, depending on what the customer prefers, by using more or less horchata," Celisa said.
What makes horchata a good seasonal drink, though, is the combination of the nuttiness of the coffee and starchiness of rice milk, alongside double doses of cinnamon in the horchata and sprinkled on top.
If you order it hot, you'll get the option of putting whipped cream on top, for a confection that tastes like a night with your family around the fire pit — without any of the sticky residue of the hyper-engineered PSL.
Calle Coffee's menu channels flavors the Ramirez family grew up with. "We invented the mazapan latte — based off those crumbly peanut butter cookies — because it's what we were both craving when we were pregnant," said Celisa of her and her sister. "Our ranch tea was invented and named by our dad, after a tea he made us when we were kids. He used to live on property, with some horses, so ranch tea." The sweet tea is infused with peppermint and cinnamon — an odd but charming couple, deliciously spicy and herbal.
While it was Celisa's idea to start a drive-thru coffee stand ("For people on their way to work, like us," she said), the business is supported by her extended family. Her dad — a formerly retired Postal Service worker — mans the stand most days. "I remember customers by what they order," Celisa said. "Dad asks people what they did over the weekend, and remembers them by that. Oh, how was camping?" she smiles.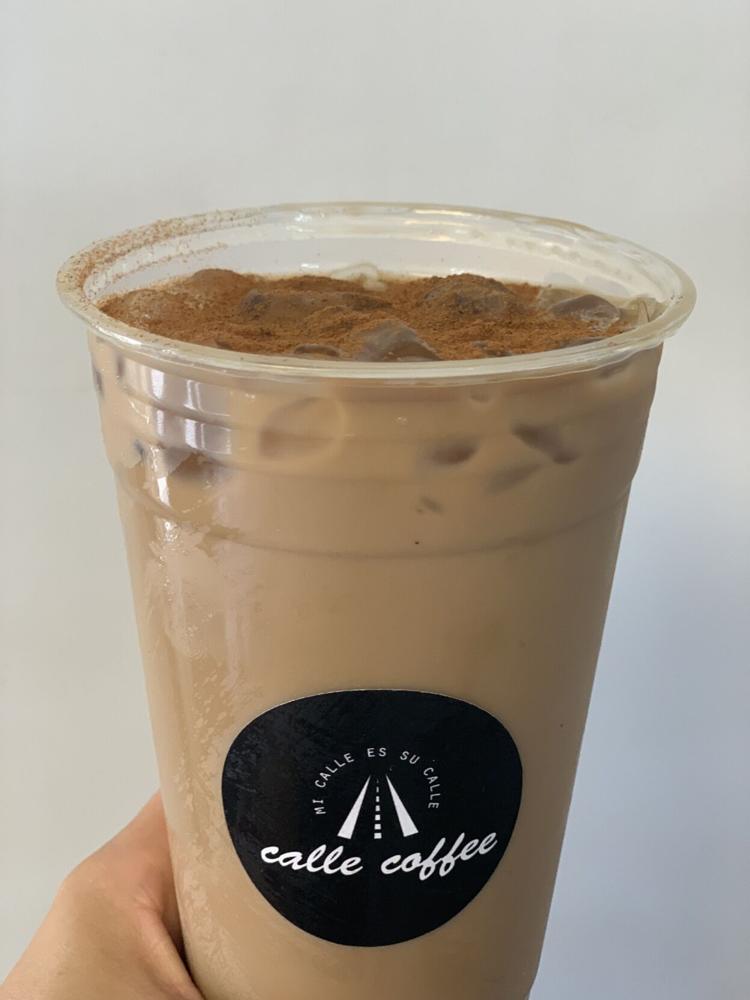 "A lot of my students ask me, 'Your dad still calls you? Aren't you too old for that?' And I tell them that I'm lucky to keep in touch with him and work with him," she said. The family supports each other, some picking up supplies as others are picking their kids up from school. Celisa's sister Briana Fontenot is also a mom, and a full-time nurse.
"It's hard, but it helps having each other. We drink a lot of coffee," Briana said. "And we have gray hairs."
Calle Coffee recently set up at Pueblo High. "I want kids to see a positive Hispanic outlet and business," said Celisa. "So they see us and say, hey, I can do this. Me and my family can do this and work for ourselves."
"Our slogan is a spin on the phrase 'Mi casa es su casa' — basically, what's mine is yours," said Celisa. "'Mi calle es su calle. My journey is your journey."
Where else can you support Tucson businesses and try horchata coffee for yourself?
Al Gusto Coffee Company
Location: Mobile truck, see locations here.
Find more information here.
Barista del Barrio
Location: 1002 N. Grande Ave.
Find more information here.
Cafe con Leche
Location: American Eat Co., 1439 S. Fourth Ave.
Find more information here.
Calle Coffee
Location: 6225 W. Ajo Hwy
Find more information here.
Charro Vida
Location: 7109 N. Oracle Road
Find more information here.
La Chingada Cocina Mexicana
Location: 110 E. Pennington St.
Find more information here.
Seis Kitchen
Location: Three locations, find the addresses here.
Find more information here.