Tucson-style pizza has not yet been defined.
You might think of Empire's elote pizza, which combined the Sonoran roots of grilled street corn with a classic New York-style slice, just the right amount of dense and chewy. Family Joint Pizzeria one-upped the elote pie with a bubbly Neapolitan crust topped with homestyle carnitas and extra-tangy green tomatillo sauce.
But these aren't the only craft pizzas in Tucson — what about Anello, the Tucson disciple of renowned Pizzeria Bianco? Or Renee's, whose pizzas shine through their unconventional toppings rather than how closely she can replicate a crust made famous somewhere else? Are their authority and innovation enough to justify a new genre?
Gabriel Moreno, of Jaime's Pizza Kitchen, is making a new argument for what Tucson-style could mean. Having grown up in the back office of his grandfather Jaime's bar and grill on Fourth Avenue, he's a student of Tucson's restaurant scene.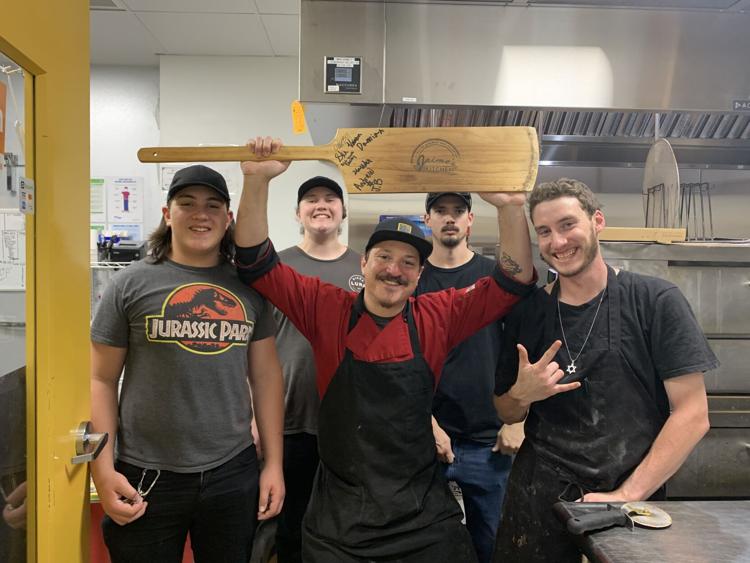 When he describes what atmosphere he's going for in his new restaurant, he references other Tucson restaurants, like the open but old-school vibe at Mama Louisa's.
"But there isn't an oversaturation of pizza in Tucson," Gabriel said. "It's similar to saying there's an oversaturation of Hispanic cuisine ... Anello is not like Fiamme is not like Renee's is not like this beautiful new spot Penelope ... There's kind of an undersaturation of craft pies ... I wanted to throw my hat in the ring with these big guys. To not only hold up but stand apart from them."
"I'm really trying to find what a Tucson-style pizza is," Gabriel said. "I haven't found it in a particular taste or texture, but it's making the best you can with what you've got."
Jaime's Pizza Kitchen is opening a brick-and-mortar in the former location of Little Love Burger, 312 E. Congress St., in August, but the pizza was created in a different place altogether: the commissary at Tucson Food Hub, a ghost kitchen in midtown.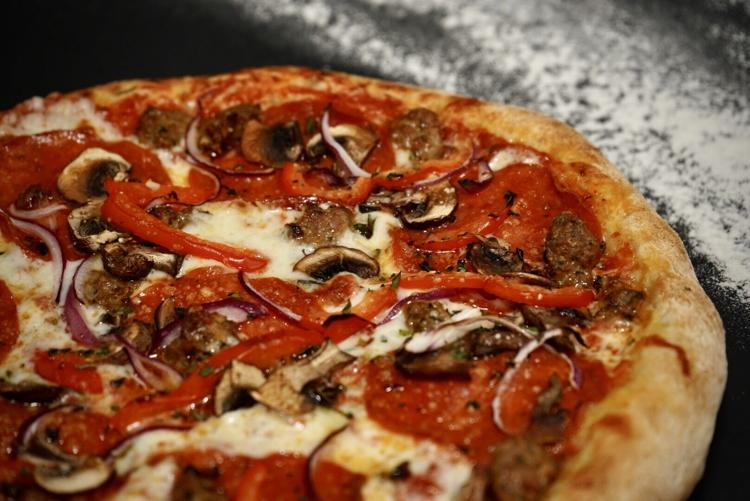 Jaime's Pizza Kitchen will offer conventional pies, like his take on a supreme pizza, alongside more avant-garde pizzas like the sweet swine, with sweet pork belly, balsamic and goat cheese. He's not only slinging pies, though — part of the deal with the lease takeover is cooking the bar fare at the neighboring Good Oak Bar, which shares their kitchen.
"I haven't overly developed the menu, but I'll probably do a throwback to my Italian Peasant days and what I learned from those chefs. Maybe a small pasta program, some rotating soups and servicing the Good Oak bar menu. That's where I'd like to flex the culinary muscle and take that bar menu — they've done a great job of having it not be a (typical) bar menu — but I'd like to take that scratch approach to what we're doing," Gabriel said.
He referenced the fried pickles currently on the Good Oak menu. When he's running the kitchen, they'd brine the pickles themselves.
Jaime's is able to open mere weeks after securing the lease, in part because he already owns all the industrial equipment he needs, from his Hobart 60 Quart stand mixer to the Bakers Pride oven he uses to bake his pies. Unlike many businesses that were delayed months and years due to supply chain issues, Jaime's isn't on any waitlists or waiting for any contractors to finalize his project.
Today's convenience, however, was thanks to months of trial and error trying to get his dough right for his circumstances.
"My pizza oven — I got taken back to the Stone Age, which is a great thing because it forced me to redesign my dough," Gabriel said. "At Grimaldi's the oven could get up to 900," he said. At the now-closed Pizza Luna, where Gabriel used to work, the Pizza Master electric oven emulated a coal fire and could reach 700 degrees.
But when he was opening at Tucson Food Hub, he was limited by the space and his own resources. "Here we were thinking about what we could afford — a Bakers Pride Y-602," Gabriel said.
"If you talk to New York pizzerias that aren't coal- or wood-fired, it's going to be a Blodgett or a Bakers Pride. It's like being a Ford or a Chevy guy," he said.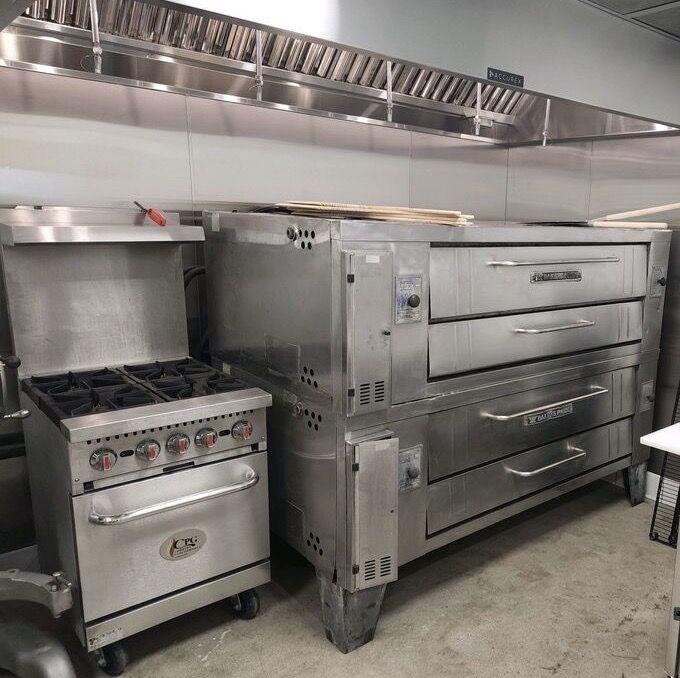 Differences between most other pizza genres can be oversimplified to temperature. The lower heat of a metal oven, like the one Jaime's uses, usually creates the denser, crispier dough we associate with New York-style pizza. Classic Neapolitan pizza, with its pillowy crust and thin, spotted underbelly, is formed in the crucible of a brick oven, cooked by hotter, more humid wood fire. The most dry, ferocious heat, though, comes from coal, which makes the acclaimed, charred New Haven-style pizzas. Über-Neapolitan.
Gabriel wanted his pizzas to have the aesthetic and textural qualities that distinguish higher-heat pies from the rest, but his oven maxed out at 650 degrees. So he created a new kind of dough.
"How hot can I get this oven consistently? How can I make this dough work with me when my oven can only get up to 650? That's what makes us a bit of a hybrid — we're definitely not Neapolitan but not New York-style either. People will assume it's wood-fired because we got the leopard spots on the bottom, have this structured dough," he said.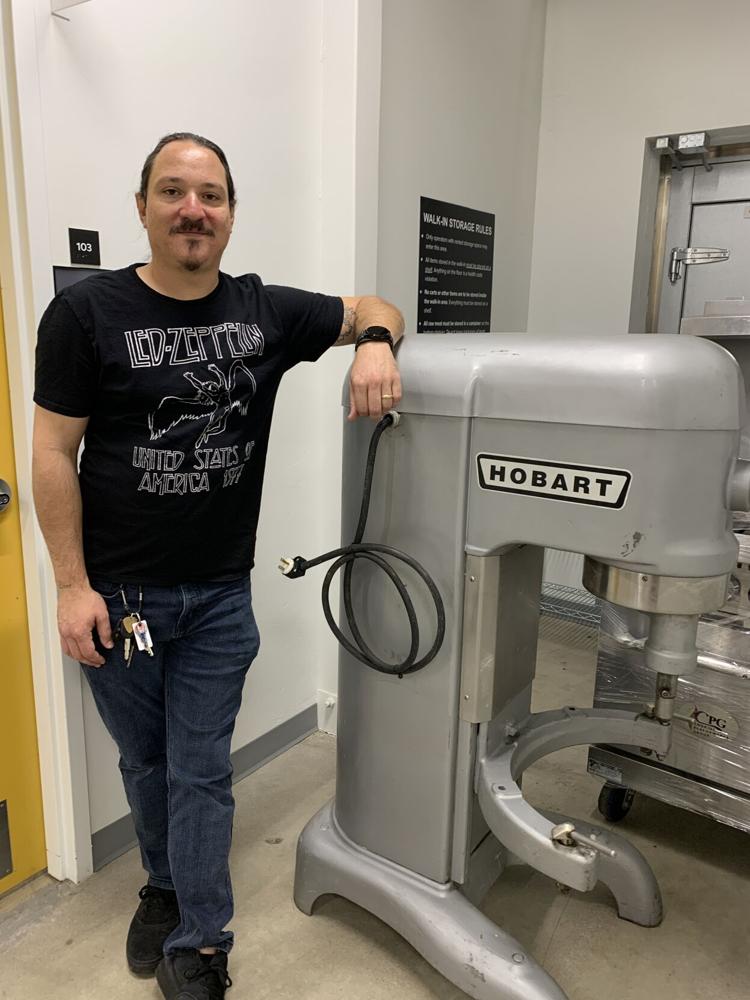 Though he didn't open Jaime's Pizza Kitchen at Tucson Food Hub until he had a dough he liked, he knew it wasn't his final recipe. In the first months the pizza kitchen was open, Gabriel was experimenting every day.
"I'd sit there looking at a gumline. I wasn't getting the honeycombing I wanted to. You don't have a spiral mixer to give attention (to the dough). You have a 60 Quart Hobart. Maybe we need to play with something else," Gabriel said of his process.
He'd give away pizza to friends and family. "Your payment for free pizza is brutal honesty," he said.
Because of his unique fermentation process, the dough took three days to develop. Gabriel would have to wait to see the results of his latest experiment, and keep the process straight from what he was doing today. The difficulty of the process compounded in the summer, when Tucson Food Hub would change the air conditioning dramatically whether tenants were present.
"When hydration is a huge factor in your dough, humidity plays its part," Gabriel said. "In the ghost facility, interestingly enough, they'll throttle the A/C depending on when people are in there. It's been a huge issue for us to find consistency. If they're playing with the air conditioning in Montana summer, no one cares. If you're playing with it in Tucson, it has its effect."
After three months, he found it.
"What got us to where we needed to go, our trade secret, is our dough isn't entirely replicable," he said.
"I took all these new techniques, but it went back to my absolute roots with The Italian Peasant. I completely disregarded everything I knew. I found what I was looking for when I went backwards," Gabriel said.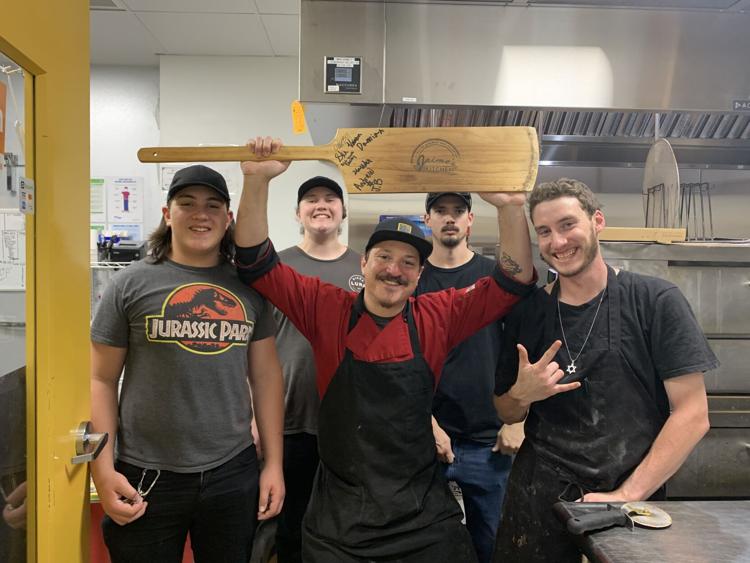 Gabriel helped open The Italian Peasant in Tubac in 2010. It's where he was introduced to a Bakers Pride pizza oven and baking pizzas at 525 degrees.
"I learned there was so much more to pizza than salt, flour, yeast, tomato and cheese," he said. "The simplicity of the cheese, complexity of the dough — when you add the salt it'll give you this totally different texture. From that point on I wanted to learn everything I could."
He learned a lot from the owner, a transplant from Long Island, and the other cooks in the kitchen, who were educated at the Culinary Institute of America and Le Cordon Bleu. But the most influential person he met at The Italian Peasant turned out to be Travis Holloway, the 17-year-old dishwasher who decided Gabriel would be his ride or die. They'd go on to work together at Pizza Luna until it closed.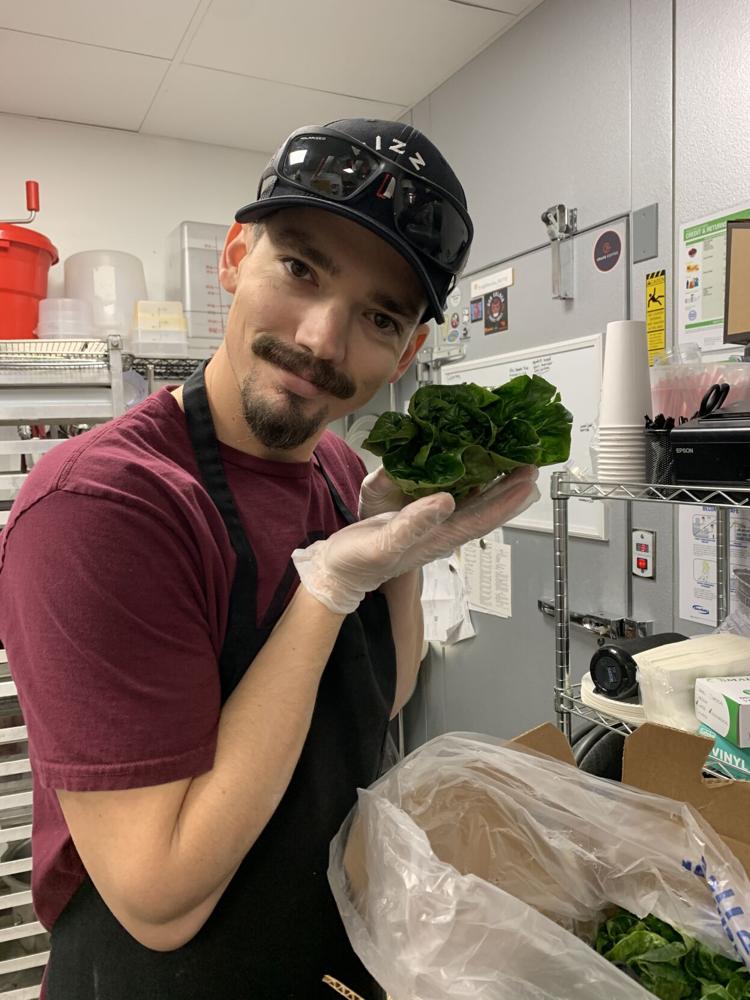 "He wasn't my number two in rank at Luna, but he was my most trusted," Gabriel said.
"When I opened Jaime's after Pizza Luna closed, (I said) 'You're the first one coming with me when I can afford you,' and he said, 'Pay me when you can afford me,'" he said. "Of course I was able to pay him quickly, but his willingness to help got us into a 7-days-a-week operation. We've had challenges with the facility itself. There's no quit in that boy; failure is not an option with him. As much as he'll say I inspired him, he's behind the tenacity at Jaime's."
When he opened Jaime's with Travis, Gabriel intended to work out of the ghost kitchen for at least two years as a proof of concept. He had long eyed the Little Love Burger property on Congress, but when it last went on the market, he wasn't ready.
Fate intervened in the form of Tim Walsh, who runs the liquor program at LoveBlock Partners, the restaurant group that owned Little Love Burger as well as the downtown restaurant and ice creamery Hub.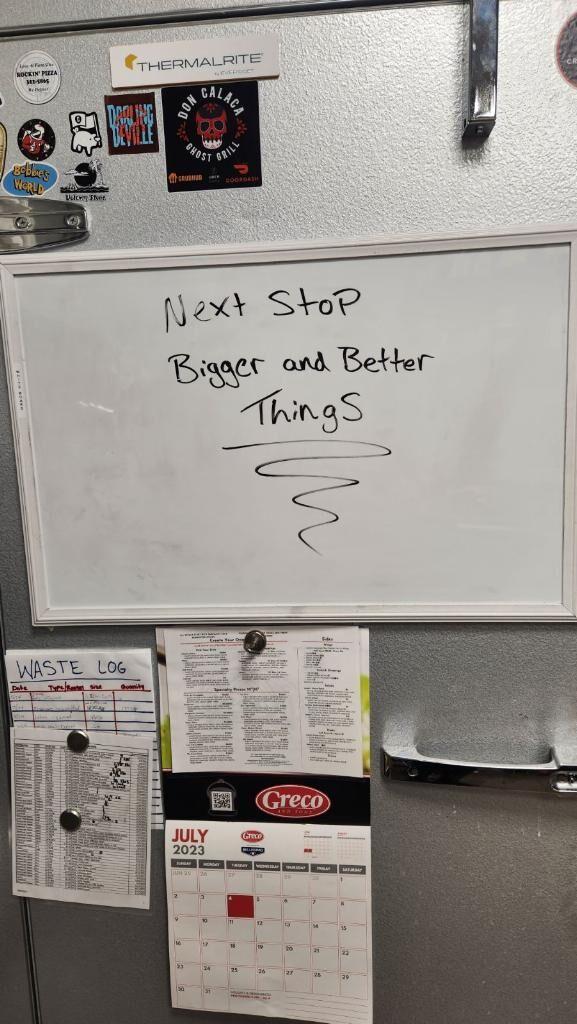 Tim reviews local pizzas in his spare time. When he came across Jaime's, he loved it and introduced Gabriel to the LoveBlock Partners, who were looking for someone to take over their lease.
The offer was too good to pass up.
"We fell into each other's laps. From the first meeting with everybody, we got hungry. The wolf in the cartoons — licking his chops and grinning. It seemed like our opportunity to do something special," Gabriel said.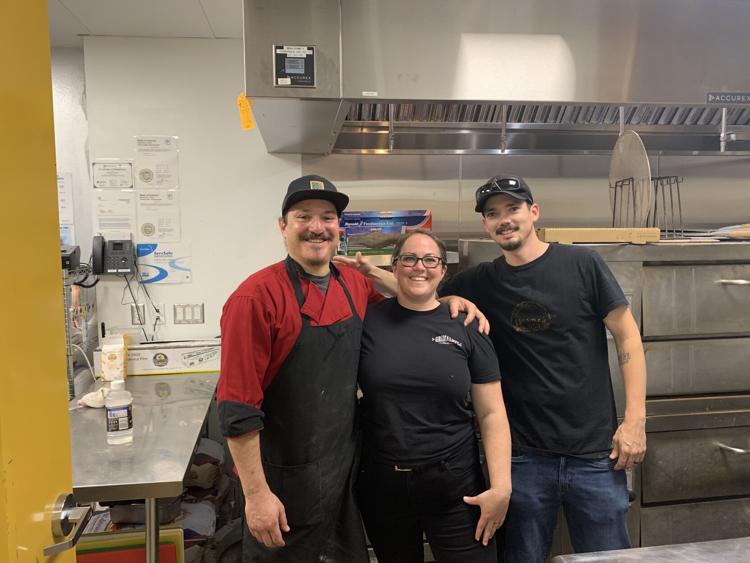 After helping generations of restaurateurs open their pizza concepts, finally Gabriel has the chance to make his own mark on Tucson's pizza scene.
"This is really exciting for us — I've always been in the back end, behind owners and chefs," Gabriel said.
Their ascension to their own brick-and-mortar represents a homecoming for Gabriel, who admits customers sometimes mistake him for Jaime, assuming he named his restaurant after himself. He didn't. Instead, the name, right down to the retro font in the logo, comes from his grandfather's bar and grill. His grandfather is Jaime.
"I've had a lot of fun being called Jaime," Gabriel said.
When Gabriel and his wife, Vivian, decorate their new restaurant, they will channel the decades of history from Jaime's Bar and Grill. They might forgo the '80s neon color scheme. Instead, they'll represent the color Jaime Moreno brought into the lives of Tucsonans with lush greenery and photos of the Tucsonans his family has been bringing together for generations.
---
Jaime's Pizza Kitchen
Location: 312 E. Congress St.
Hours: TBD. Follow them on Instagram for updates.
For more information, check out their website.