It's all about the herbs. Not just the flavor and the smell, but the crunch of them. The layers of fresh basil that snap in your mouth, releasing an oily lemon zing. A pile of fresh herbs feels like a celebration these days, and Phở Ngân is throwing the party. 
This new restaurant will make you feel like you're eating an herb for the first time. That's because you're not stuffing it in a rich soup like you would a bowl of traditional pho. You're taking whole leaves and wrapping them into lettuce along with a spongy rice crepe and that blazing orange dipping sauce made from sugar and fish sauce. The brightness of the herb reminds you of the vibrant country it comes from. And you realize — eating this new and amazing thing — how eclectic Vietnamese food really is.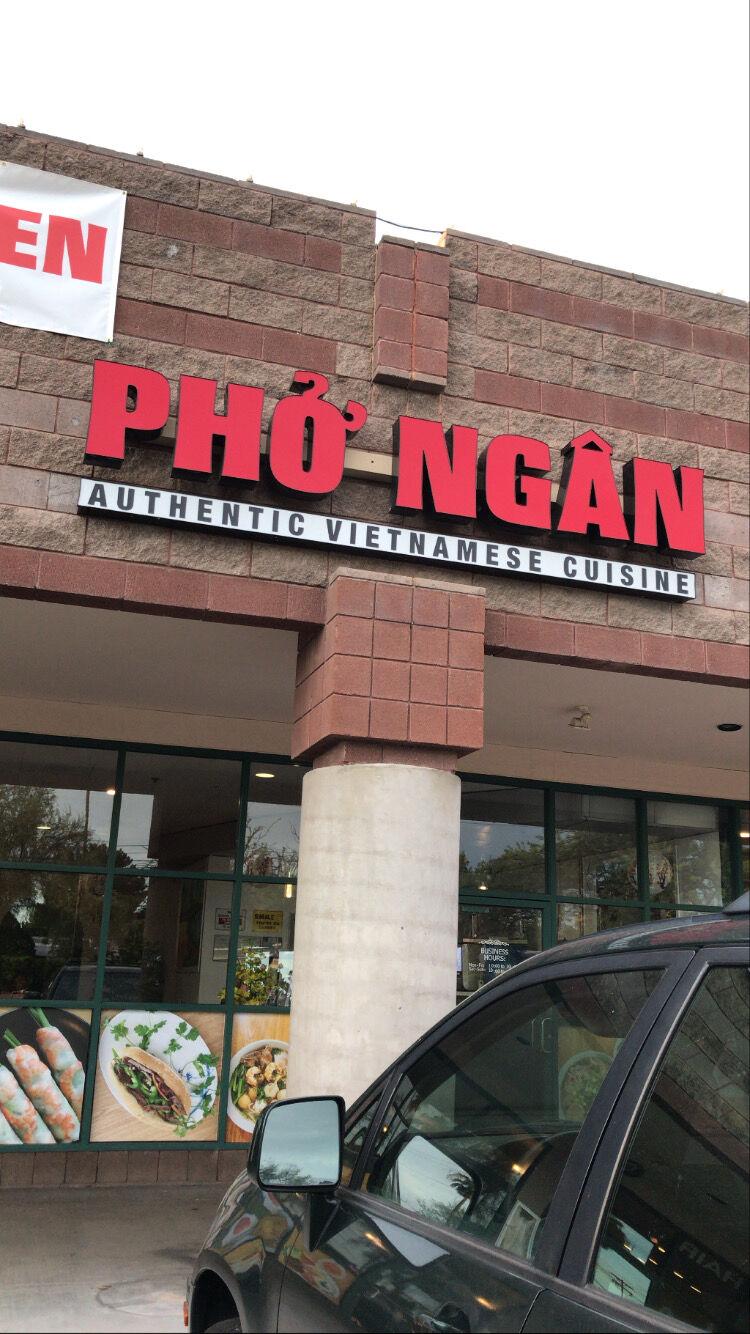 Phở Ngân shines the spotlight on some incredible Vietnamese dishes like this bánh xèo or Vietnamese rice crepe ... dishes that you're not gonna find anywhere else in Tucson. Ngan Jimenez and her family are from Southern Vietnam, which is off the beaten path and has not been colonized in the same way as the northern area of the country, she said. As a result, the dishes of Southern Vietnam are less familiar to American palates than your typical pho noodle soups and bun cha vermicelli rice dishes.  
"We want to bring to the community something from the motherland, from mom's kitchen," Jimenez said. 
Jimenez opened the midtown spot near Grant and Swan with her father Duc Tieu in early March. Her stepmother Kim Anh Nguyen flew all the way from the Đồng Nai province of southeastern Vietnam to move here and be part of the restaurant. She prepares the dumplings and sweets fresh every morning, while Ngan and her father take care of the appetizers and entrees. 
The family's restaurant opened for just a few days in early March, when the pandemic hit and they realized they were unprepared for the new takeout reality. So they shut down and reopened July 10 after they were able to get on several delivery apps like Uber Eats, DoorDash and Grubhub. They're now open for takeout and limited dine-in service.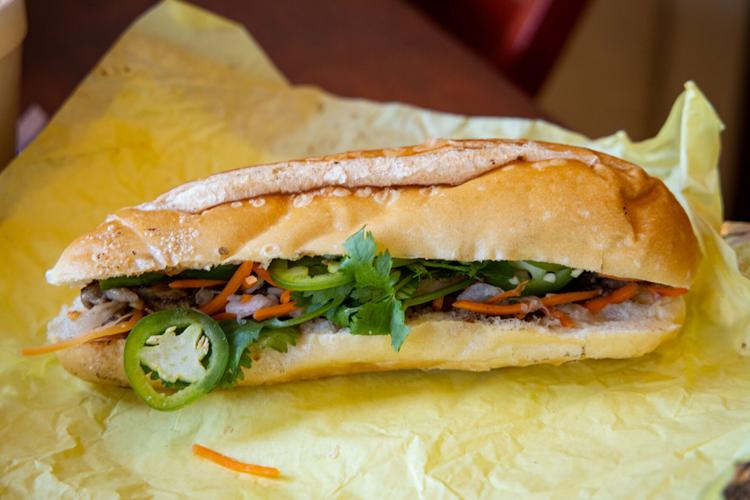 You might want to think about ordering directly and stopping by for your food, that way you can grab some of the unique dumplings displayed in a pastry case by the register. Some savory, some sweet, you'll find everything from banana cakes to tapioca dumplings and sticky rice. (The only other place I've seen this type of display was in an Asian mall in Mesa, which lays claim to one of Phoenix's best Vietnamese restaurants.)
I took home a pyramid-shaped bánh giò, which was quite a show. The glutinous rice flour batter is wrapped around a cluster of ground pork and woodear mushrooms, and then steamed in a fragrant banana leaf. You unwrap the little rice pyramid as you would a gift and then cut in, revealing a storm of meat and tiny little quail eggs. But don't forget to top it with some fried onions and nuoc cham sauce for a little sweetness. Don't sleep on this one. 
And it may be hot out right now, but Phở Ngân also prepares one of the best bowls of bún bò Huế around. Kind of like a red menudo, this spicy Vietnamese beef soup is a great hangover cure with its heady lemongrass-infused beef broth, which Duc slow-boils overnight for 14 hours.
The takeout version includes a Styrofoam container with a delicately placed assortment of meaty extremities like beef knuckle and pork hock, which you layer into the soup along with fresh herbs and a plumper variety of rice noodles. You'll definitely want to add some basil to this one, because it's on the heavier side. But man, when that monsoon hits ...