Hungry northsiders, wait no longer! Tacos Apson held its grand opening this Monday, and the grilled meats are plentiful.
The South Twelfth Avenue taqueria just opened a second location in a former Chuy's at 6741 N. Thornydale Road, bringing its acclaimed Sonoran food to Marana. 
The new space is roomier than the original location, and boasts an expanded menu with "ordenes pa' llevar" or to-go platters, including parillada platters with carne asada, al pastor, beef ribs, two dozen tortillas and more. Another new menu item is chicken tacos, which have been soaked in a citrus marinade before being thrown on the grill.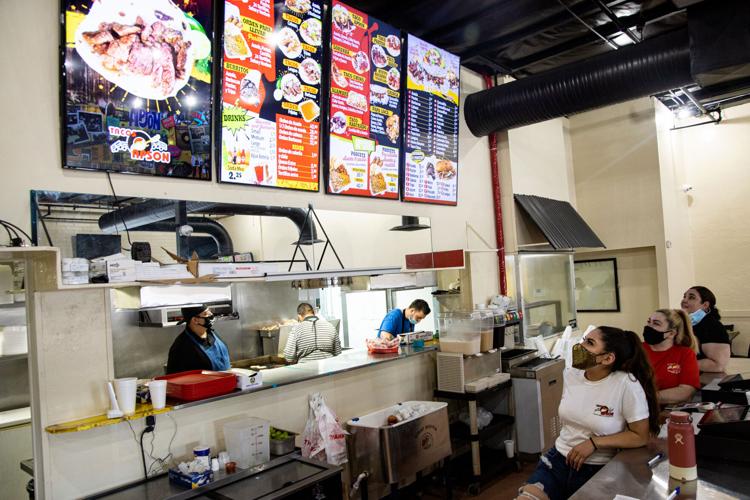 Instead of the counter setup like you'll find at the original Tacos Apson, there's a large window where you can see your meats being grilled in the kitchen. The mesquite grill is much newer here than the time-tested equipment on the southside, but it churned out some perfectly charred costillas for my lunch yesterday. 
Tacos Apson has been leaning hard into their takeout game, and that's actually led to an improvement in the salsa department. While there's no salsa bar right now, the individually-packed red salsa and avocado sauce tasted fresher than the stuff you might get on Apson's patio. They were a perfect counter to the silken refried beans in my Taco Chino. (I can't wait to go back later this week and get those chicken tacos.) 
Tacos Apson plans to serve beer in the future, but right now its sticking to horchata, jamaica and Mexican sodas. It's open from 9 a.m. to 9 p.m. every day.