I fell in love with Tucson one Wednesday afternoon at a Mariscos Chihuahua, when a mariachi band was playing and the woman at the next table handed me her phone because she needed help posting a meme of Lloyd from "Dumb and Dumber." 
I don't remember what I ate that day, but I do remember I'd lived here for about seven or eight years at this point — moved to California for a spell and then moved back — and was going through a period where I didn't know what I wanted to do with my life. I was working down at the Arizona Daily Star's cavernous complex on the south side, and decided to get out for a quick lunch on Irvington.
I wasn't even writing about the restaurant, although I was a food writer at this point. But I was struck by how festive the place was during a time when most of us were supposed to be working; how the walls were painted head to toe with blue waves and clouds from the sea, and that the food came out on little plates that were shaped like fish. Perhaps I was also enamored with Nogales, Sonora, where the restaurant chain is originally from. But soon I will say goodbye to both of my favorite places, because I'm going north! 
Next week I'm leaving #ThisIsTucson to start my job as the dining critic for the Arizona Republic, to make my impact on the other city of my life, Phoenix. It's a place I've known intimately since I was 6 months old, but that I haven't officially fallen in love with yet. (Unless you count that one time with the matzah ball soup at Chompie's.) But maybe that's what I'm excited about. Love comes out of nowhere sometimes, and it grabs you so hard, like a crab that don't wanna be cracked. And then you find yourself at a Mexican seafood restaurant one day thinking, "Wow I'd really like some crab right now, but last time it literally clawed my arm off. Maybe I will go with the shrimp culichi."  
I've written this column in my head like 50 times over the past year, but it still feels surreal typing it out right now. After all, I've been with the Arizona Daily Star since I was about 18 years old. It was the first time I came to Tucson as an adult, actually. And it's pretty much the reason I've been living here for the past seven years. Aside from the burritos.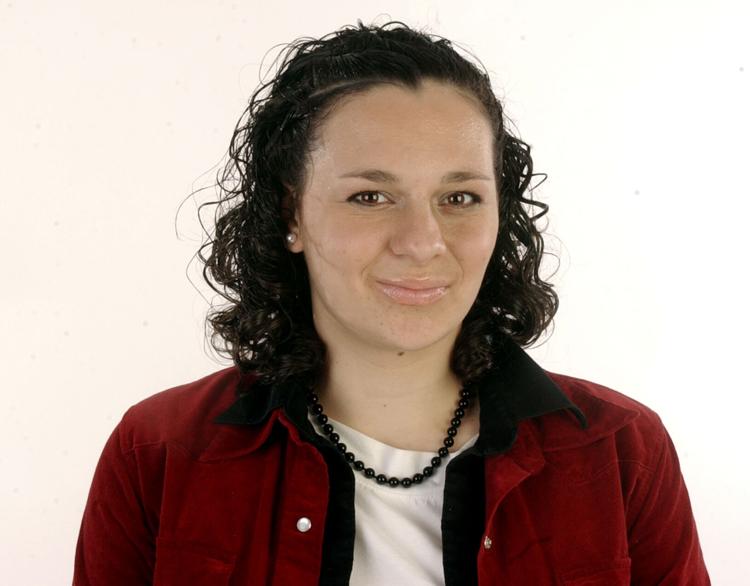 I remember sitting on the ground of an empty apartment the night I drove back from The Bay Area, diving into a styrofoam box of carnitas from Taco Shop. I had not had decent flour tortillas in like three years, and of course they were revelatory. I never thought then that I'd be back here eating our fabulous tortillas for so long, but it was because of my wonderful family at the Star. And it's because of you, #ThisIsTucson readers, for supporting me in this amazing job and making Tucson an incredible place to eat. I cannot say how much I appreciated talking to you over the years, whether it was in person or through my articles. It gave me a purpose and made me feel like I was a part of something, our City of Gastronomy. 
In earlier versions of this column I mapped out my entire life in Tucson through the lens of food, including what my ex-boyfriends ate, chimichangas I'd consumed as a child, the time I cried in the bath tub, and whatever I was eating when I decided to leave, which was most likely Noodleholics. (I'm just guessing because I eat that for like every meal.) But I think I will spare you this melodramatic exposé, because I feel at peace now and I don't particularly wanna get into that again. Also I have to wrap this up at some point because it really is my last day. 
So I'll give you a quicker version. Have you ever been to Yoshimatsu? As a University of Arizona college student, I probably spent more time here than I did in class. This was back when it was across the street in the old Carrows building, which was decked out with Japanese action figures and plastic replicas of the food ... just like Tokyo. It was here that I first tried beef curry udon soup, a dish that opened my eyes to a world outside of sushi.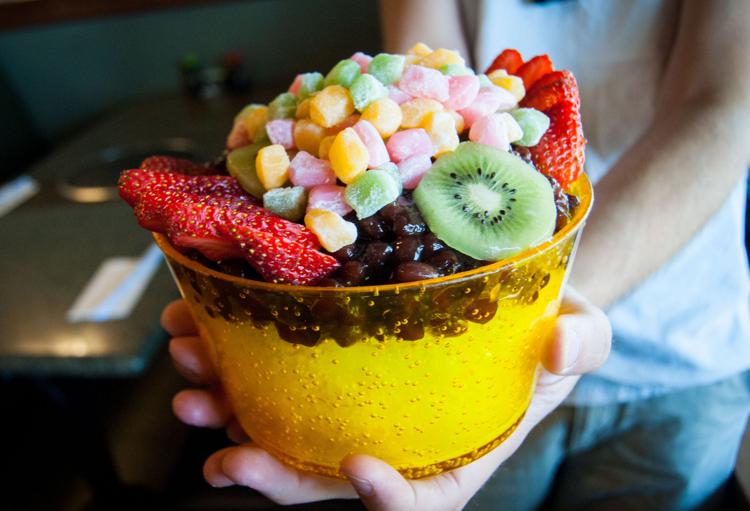 While we're on the subject of Asian food, I cannot leave this town without professing my love for the O.G. Korean barbecue restaurant Takamatsu, where I spent many birthdays over a smoky fire with people I love. And one time even ruined the floor by dropping a wine bottle filled with olive oil. (Sorry about that Greer!) I fell hard for Sichuan flavors after my first water boiled fish at China Szechwan. It's fishy fire with a zing! But for some reason, I can't have it without also getting that orange chicken and a side of Samantha Munsey, my favorite dining companion. (I'm not actually eating Samantha, but maybe I should so I can take her with me.) 
The thing I love the most about Tucson is the people I've met, particularly my friend and neighbor Rachel Beaty, who has given me bushels and bushels of beets from her Tucson CSA. But I love even more the food that we've eaten together, especially when we weren't trying very hard. Goat cheese pizza from Time Market or a smorgasbord of sautéed vegetables and a decent bottle of red wine, after we did our Monday walks around the Lost Barrio. I would never have met her if I didn't get dumped and forced to move into a new (old) place in Iron Horse, so I am very thankful that this happened! 
I am also thankful to my good friend Justyn Dillingham for scanning the southside with me in search of chicharron tacos during that surreal adventure when I ate 100 of them. And to both Nick Murrays for being my favorite Nick Murrays. And even my cat Murray, for eating cat food and not much human food, so that I may have more. (I love you Heidi too, and will always remember our day drinking at Chinese restaurants in Nogales. And I love you Pops, for eating Tijuana tacos and pickle slushies with me on the reservation.)
Okay, this article is beginning to sound like the acknowledgments section in the back of a book, so I should probably stop writing. I'm just going to Phoenix anyway, it's not like, actually that far away. So please don't forget about me?
I was getting off the I-10 around sunset a couple weeks back as the golden hour sunlight beamed onto that scrapyard next to Miracle Mile, illuminating the tires and intricate piles of trash. I was feeling good and blasting some Christian Nodal music, so I would like to end on his quote: "Adiós amor. Me voy de ti. Esta vez para siempre." I mean I'm not sure if I'll be gone forever, but you never know with life. Nos vemos mi reina, Tucson. You will always be my queen.