Over the last few years, Postino wine bars have popped up in every cool neighborhood around the Phoenix area. Valley residents flock to the chain because it has a keen eye for design and an approachable menu with local wines and Italian bites. 
And now, the restaurant group behind the stylish wine bar is planning to open a Tucson outpost on Grant Road, across the street from another Phoenix chain Culinary Dropout. Postino is slated to open spring 2020 at 2500 E. Grant Road.   
The new development will turn an historic midtown corner into a restaurant strip that you might see in Central Phoenix. The project is headed up by Valley development group Common Bond, who also built Culinary Dropout in the old Grant Road Lumber across the street. When the project is finished, Postino will be located in the same building as breakfast chain Snooze: an A.M. Eatery (which is based in Denver but also has several locations across the Phoenix area).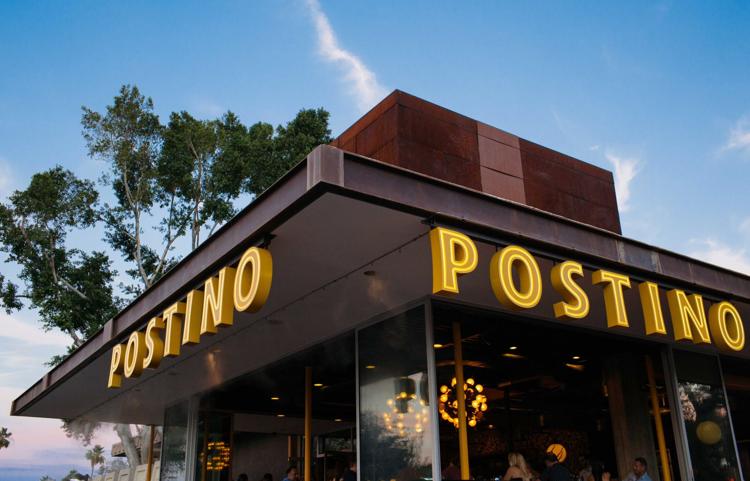 "Postino has always been focused on serving our surrounding community and really becoming a part of the fabric of a neighborhood," says Postino's CEO Lauren Bailey in a press release. "So while we looked at dozens of potential sites over the years, it wasn't until we walked this site with [developer] Brian Frakes ... that we knew we'd found the perfect home for Postino in Tucson."
Postino opened its first restaurant in 2001 inside an old post office in Arcadia, and has since opened six locations in the Phoenix area, and more in Denver and Houston. It's now part of a larger restaurant group called Upward Projects, which includes Joyride Taco House and Federal Pizza among others. The Arizona Republic reported in 2017 that Upward Projects partnered up with a Los Angeles investment firm Brentwood Associates to help with future growth.
The Tucson location will sport the same sleek mid-century modern look from across the street, according to the press release. The 4,000-square-foot space will have garage-door windows and an outdoor patio that's punctuated by a living wall of plant vines. 
The menu will feature more than 30 wines by the glass, as well as a wide selection of local craft beers. Postino will by open for lunch and dinner every day, and will also do a weekend brunch with live music and $5 mimosas. The chain is also known for its $20 "bottle and board" of bruschetta specials on Monday and Tuesday evenings.