You may have seen Luis Gonzalez on Thursdays at the Mercado San Agustin, cooking up the famous corn masa cake of El Salvador. Luis and his family started making pupusas about five years ago at food festivals like Tucson Meet Yourself, and gradually worked their way up to evening and weekend farmers markets.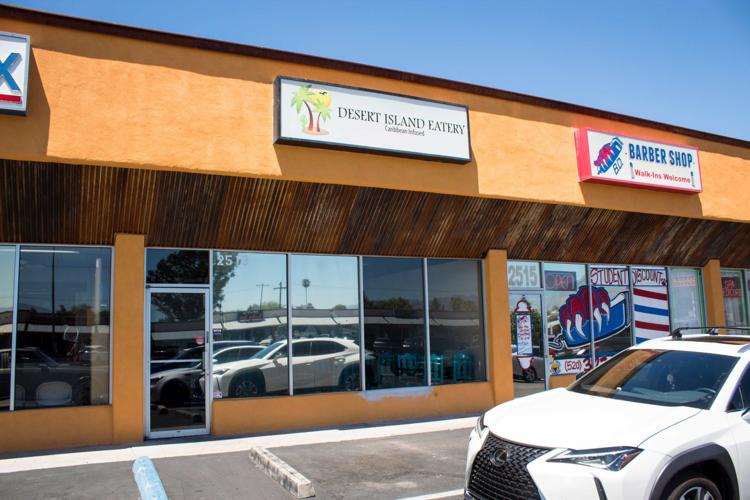 Luis plans to serve a full Salvadorian menu in addition to the seven varieties of pupusas that he already makes out of his food stand. If you've never had a pupusa before, that's very okay, because they're actually almost impossible to find outside of the Tohono O'Odham Swapmeet down on Drexel Road.
The national dish of El Salvador, a pupusa is basically a thick patty of corn masa that's been stuffed with cheese, beans, chicharrones and/or a Central American flower called loroco. The ingredients are cooked together with the fresh masa on a comal, kind of like how you'd make an omelette. Then they're generally eaten with smooth tomato salsa and the pickled cabbage slaw curtido. (Leonardo DiCaprio actually made news this week by saying he liked pupusas better than tacos.)
"Not disrespecting tacos or anything like that, but a pupusa is way healthier than a flour tortilla," Luis said. "The ingredients, we don't use any shortening or anything like that. We use olive oil ..." 
For the new restaurant, Luis has enlisted the help of chef and business partner Sandra Gonzalez, who is originally from El Salvador and helped craft the menu at the food stand. Her expanded menu will include Salvadorian dishes like empanadas, tamales wrapped in banana leaves, hearty soups and Salvadorian tortas called panes rellenos. They'll also have freshly made aguas frescas like they do at the farmers market stand. 
Luis is still figuring out his hours, but he says the restaurant will be open for lunch and dinner. Follow Selena's on Facebook to keep up with its progress.