When I think about Tucson food trends, I consider us somewhat outside of the mainstream. We're not New Yorkers looking at eco-friendly rum made from banana peels, nor LA types investigating the newest alternative milk. We have long been attuned to classics like quesabirria that are now getting a national spotlight.
I was watching the Great British Baking Show this holiday season, and the contestants were ordered to make "chouxnuts," deep-fried choux pastry — a dessert known locally as churros. (Get them at Just Churros with chocolate or funky cajeta.)
Tucson is a foodie city with a trove of potential. Buzzy foods like hibiscus (jamaica) and mushrooms are some of our heritage ingredients. "Swicy" is a hip, silly portmanteau that refers to the combination of sweet and spicy we enshrine in all kinds of tamarindo candies. How can we innovate with these flavors?
Here are some dishes from 2021 that will inspire my coverage in 2022: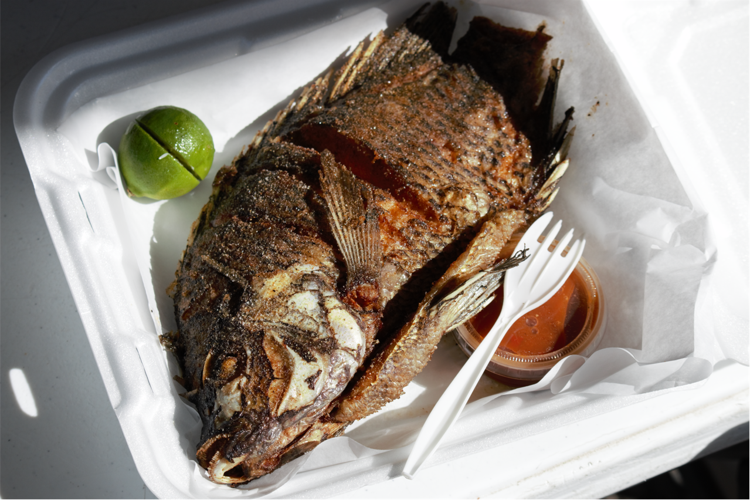 Pescaderías and mariscos joints across Tucson often get seafood fresh from Guaymas, Mexico. At El Ranchito, a whole tilapia is taken from the butcher counter, coated lightly in sour-spicy chili powder and quickly deep-fried in a shallow metal pan. The result is the most supple meat I've eaten this year.
To those in the know, it's no surprise that carnicerias are some of the best places in Tucson to find Mexican home cooking and an amazing variety of meat specialties. An employee at El Ranchito told me that people used to come all the way from Phoenix to sample their chicharrones and other freshly made treats. I think 2022 is high time for a resurgence of love for these hidden gems.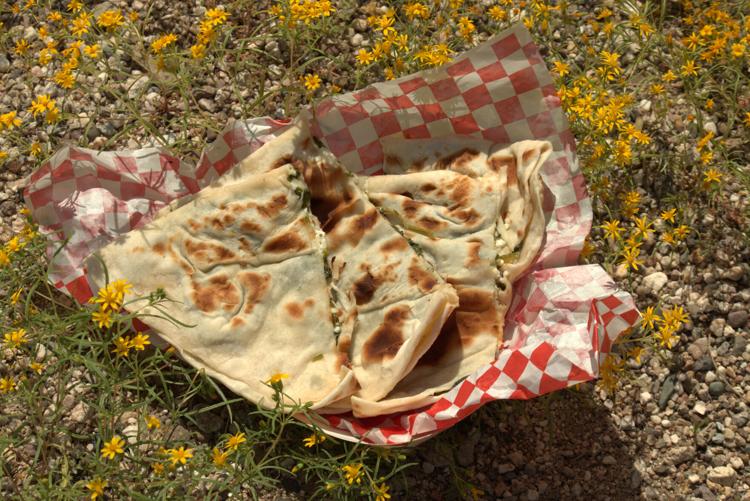 Innovation at informal markets
Tanque Verde Swap Meet, Heirloom Farmers Markets, and Facebook Marketplace offer endless delights from cottage chefs. I can't always cover these vendors, who may or may not be certified through the health department, but I always draw inspiration from them. Without the overheads required to run a brick-and-mortar restaurant, people are freer to innovate out of their home kitchens, bringing niche specialties like Turkish gozleme to Tucson.
Deliciocho's mad scientist menus
Liquid smoke in the quesabirria, a perfectly sweet-tart sour apple drink, airy churro ice cream sandwiches — these indulgent, flamboyantly flavored menu items were some of the most delicious I ate in 2021. Highly Instagrammable junk food is a trend we're not soon getting rid of, and Tucson has a knack for tripling down on it (bacon-wrapped burritos, pastries the size of my head, over-the-top micheladas). I find Deliciocho's creativity inspiring. Mangos Refresqueria's photogenic antojitos and raspados are also perfectly suited for social media.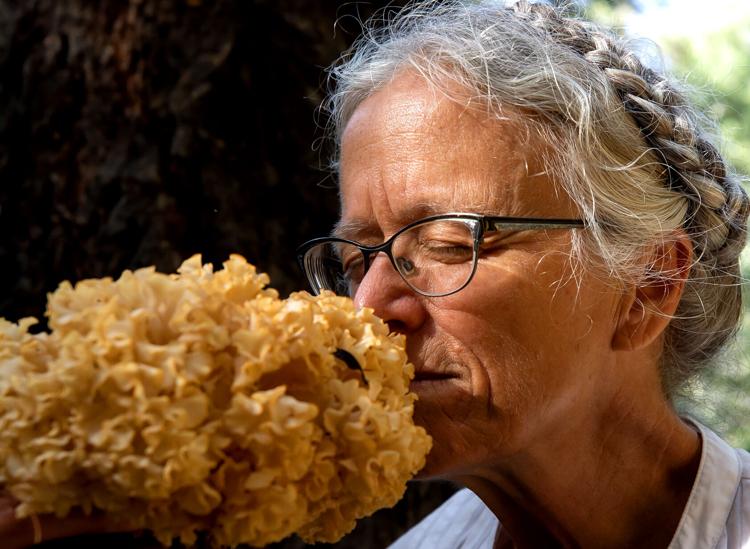 Foraged porcinis and heritage foods
Foraging has been popular with foodies for a while now. From finding wild mushrooms in our sky islands to harvesting cholla buds with Mission Garden, these foods uniquely evoke Tucson. Right now, these ingredients are easier to find on menus at Maynards and Exo Roast Co. than your neighborhood joint, but I hope these practices will become more widely used in 2022.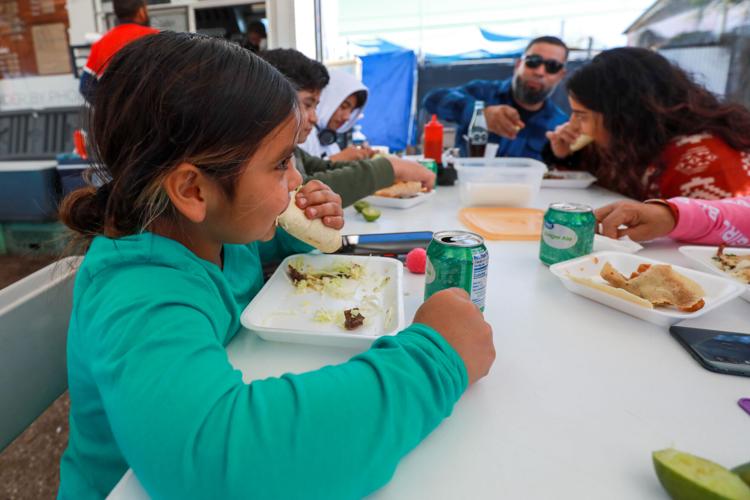 Pandemic adaptations
I've never worked this job under non-pandemic conditions. Despite being a food writer, I can count on one hand the number of times I've eaten indoors in 2021. Tucson, though, offers a bevy of outstanding outdoor dining options, from the Tacos El Cuate de Obregon food truck to the upscale Locale.
While I'd like to say I'm looking forward to a turn for the better, and a return to comfortably dining indoors, I'm moreso glad to be feeling confident navigating outdoor dining and pick-up. Readers can look forward to an article about the best takeout options in Tucson, where the food is worthwhile even (and especially) after a drive home, or when reheated.
What food trends are you most excited about in 2022? Share them with me! elueders@tucson.com