When Greg Esparza was in high school, his friends knew to visit Guayo's El Rey well after the restaurant had closed. The night may have brought the first relief from the heat with its darkness. They may have heard water trickling down the creek, or felt protected by the gentle slopes of the mountains on each side of Miami's historic main street, when they walked to meet their friend, who would still be working at his parents' restaurant. He'd put his apron away to play a game of pickup basketball, taking a break, briefly, from his family's small kingdom.
While other kids were learning how to swim in the municipal pool across the street from Guayo's, Greg was in the kitchen, cooking on the line with his dad or watching his grandfather measure spices into a coffee can for the prep cooks, so he could keep his wife's recipe a secret.
Guayo's El Rey is where Greg met his wife, Dorine. They married young, and she knew that vow might come with duties beyond her relationship with her husband. She was marrying into a dynasty.
The dynasty has no shared last name. The originators were women, sisters. It began with Josephine Picazo, who opened El Rey Cafe in Globe in 1938. The restaurant was so popular that she went back to Mexico to bring her sisters, Pilar and Salustria, to Miami-Globe to open their own restaurants, with their own variations in recipes and style.
El Rey is still in operation today, taken over by Josephine's sister Pilar and named after her son. Josephine left Globe-Miami and opened Los Compadres in Phoenix — called the Valley by most people in Globe-Miami — in the 50s. She passed Los Compadres down to her daughter, Lucia Valdivia, who passed it down to her son, David, and his wife, Anne. They found no successor, and Los Compadres closed in 2019.
Josephine's legacy continues, though, in her sisters' restaurants, which number six in Globe-Miami and 13 across central Arizona. (My uncle swears by the pan dulce you can only get in the back of La Casita in Mammoth, run by descendants of Salustria.)
Globe-Miami doesn't look much different than when Josephine got here, just emptier. The skylines of the neighboring towns are still dominated by mining infrastructure and equipment. The town pool is still across the street from Guayo's El Rey, though it's drained now, with tawny weeds growing through the cracks in the grout. The real estate across the area comprises of charming bungalows in the sturdy Craftsman style popular when the cities boomed at the start of the 20th century. The mines are still hiring, as they'll tell you on billboards that line the highway connecting the towns. Freeport-McMoRan offers benefits that become active on your first day of work.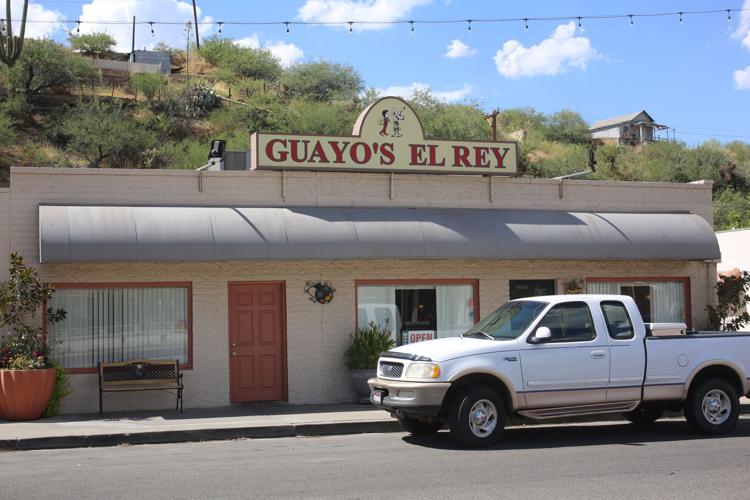 The oldest restaurants of the dynasty remain as living history of the towns' flush times. Guayo's El Rey is a stucco shotgun casita down the street from an outsized, baroque Catholic church. La Casita occupies the ground floor of a townhome in Globe's downtown, which has a wild west metropolitan vibe: towering saloons, marble banks and rickety bordellos. La Casita is across the street from a different kind of museum. The slump-block building honors Rose Mofford, a child of Globe and Arizona's first woman governor.
Guayo's El Rey catered the birthday party Rose held at the museum. She sat regally in a place of honor, accompanied as ever by an entourage.
"That was really a highlight for us," Dorine said. "To be honored to cater her lunch. I still remember her sitting in that chair there."
John McCain visited their restaurant, too — on Rose's recommendation.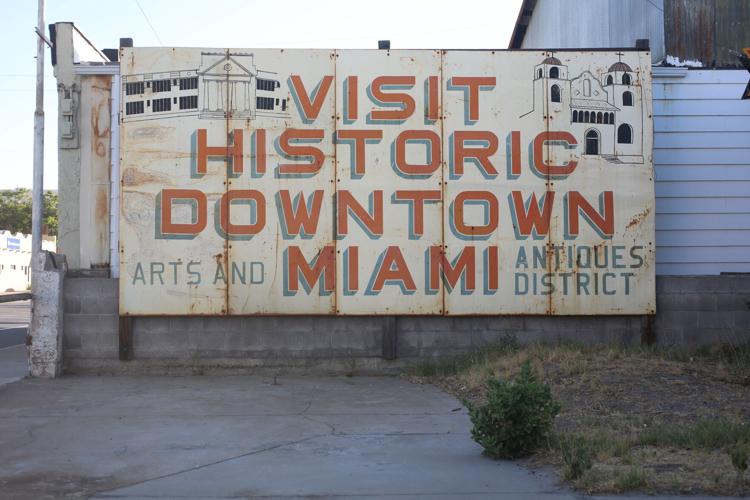 Within Globe and Miami are political factions within themselves, formed by allegiance to different restaurants in the dynasty.
"It's like the Capulets and Montagues, but less stabbing," wrote Globe ex-pat Jason Ground in an email. Like many who have loved Globe and left it, Jason is obligated to pick up burros for the family every time he visits his hometown. His marriage is divided: he favors La Casita, while his wife prefers the Guayo's restaurants.
Factions are further divided in their preference of which chile goes in the burro: red, green or a compromise of both, called Christmas. When trying to describe what inspires his loyalty, he attributes the slight differences in how the restaurants interpret their grandmothers' recipes.
"A lot of it is eyeballing," Dorine said. (Greg) has got the recipes down in his head, you know, two teaspoons of this, oregano, garlic and whatever. So it is a hard process that I'm sure every restaurant can interpret their handful or whatever they're using into a cup measurement, but we think about how to pass that on."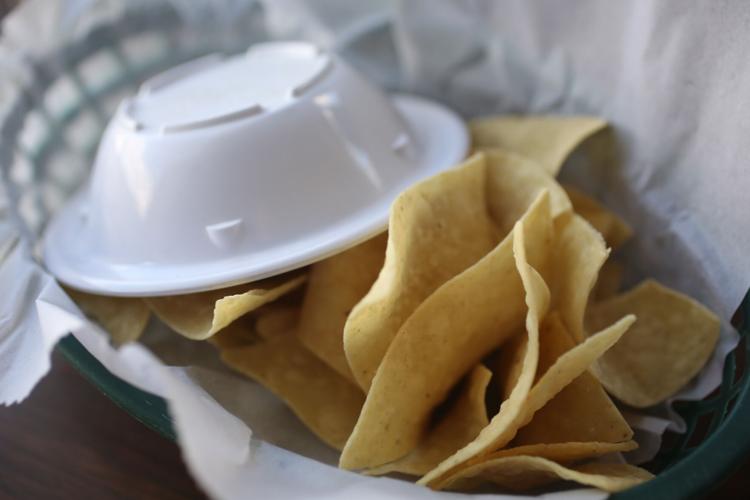 When visiting a dynasty restaurant in Globe-Miami, you may notice a few similarities.
Before you order, the server will deliver chips and salsa. The first round is on the house. At La Casita East — an outpost run by cousin Ed Villalobos on the far east side of Globe — there is only one option: their house-made hot sauce. Guayo's restaurants, meanwhile, give two options: mild and hot. Regardless, salsa will be served in carafes, accompanied by a small bowl for customers to portion for themselves.
If you order the most popular item on the menu — called No. 6 at Guayo's El Rey, No. 5 at La Casita — you'll be served a burro, a taco and an enchilada, on two plates. The bottom will be cool enough to touch, and the top will just have been taken out of the oven. The plates will come with forks, but no knives, which are unnecessary.
Despite similarities in form, flavors still distinguish the restaurants. Guayo's El Rey's salsa fronts with oregano, while La Casita East's tastes more like cumin. La Casita East's chile beef comes in neat cubes, while Guayo's El Rey has a combination of more organically shaped chunks and shreds. The taco shell was crispier at Guayo's El Rey, yet the tortilla at La Casita East had a unique, pleasant doughiness. Guayo's El Rey's recipes seemed standard, as if hewn closely to tradition, while La Casita's had more of a kick (with the extra cumin, for instance).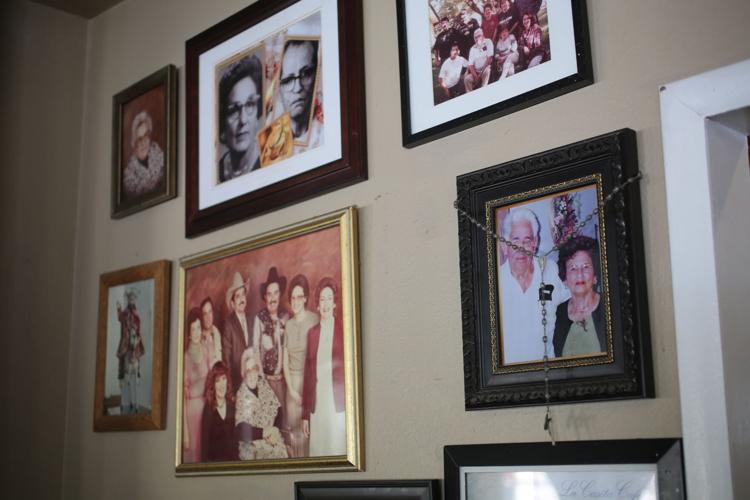 Yet, the greatest difference and similarity between these restaurants is how they are run. Each outpost of the dynasty is run by a family team, whether a husband and wife or an aunt and a niece. Simply, these couples are the restaurant: when they take time off, usually for a week or two during the summer, the restaurant closes.
These appointments last a lifetime — or are delayed a lifetime. When Cuca Villalobos, the matriarch of the downtown La Casita, finally was ready to pass down her restaurant at age 85, the first in line, her son, Greg Villalobos, had already passed away. His sister, Liz, and daughter, Annie, took over the restaurant in his place, becoming third- and fourth-generation owners.
The product is that each restaurant feels like an extension of the people running it. As much as customers might prefer a slight tweak of ingredients, or the proximity of a restaurant to their home or job, regulars show up looking for the people who have turned these restaurants into homes, for themselves and their communities.
Guayo's El Rey is a little rustic and homey, like Miami's living room, while Guayo's On The Trail is darker, with no windows, and more formal, like the basement of a hunting lodge. The centerpiece of their dining room is an elaborate wood carving of the United States, Arizona signified with copper.
On the signs and menus of each of the Guayo's restaurants, the logo is a princess taking a hat off a peasant boy's head to replace it with her crown. The headwear is labeled with names, either Guayo and Cora or Eddie and Karen. The image has significance as neither Guayo nor his sons could run their restaurants without help from their wives, who are beloved by customers as they manage the front of the house.
"It's not just the man, but the woman behind the man," Greg said. "(Guayo and Cora) made each other, and that's what we have."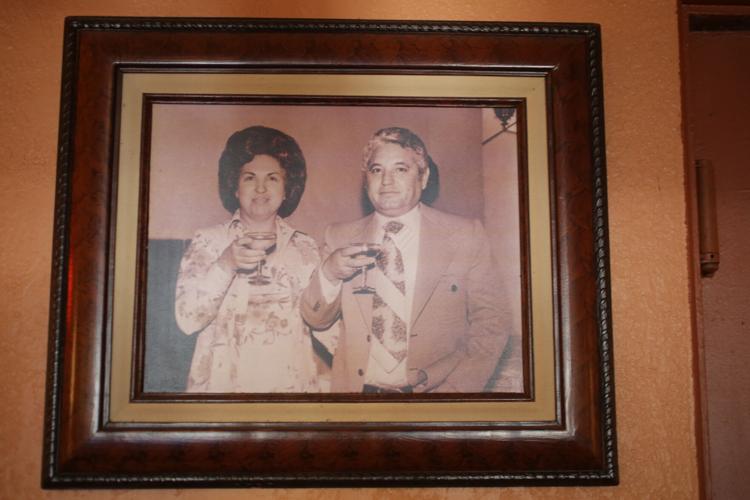 Guayo and Cora ran Guayo's El Rey for 25 years: in January, Greg and Dorine will have owned the restaurant for 33.
"It goes back to them," Dorine said. "We owe them everything, and I don't let people forget that either. Even his aunts, which are Guayo's siblings, say, 'You guys should name it Greg's El Rey or Greg and Dorine's El Rey,' but we would never do that, because we have so much respect for the name Guayo and his mom. It's our legacy and our kids' legacy, too, we'd never change that. But it's just for them that we carry on like we do."
Asking Greg or Dorine to pick out one special anecdote or memory from their time at Guayo's El Rey is like asking someone to pick a special moment from their whole life. Suddenly, your memory turns to soup, and you start groping in the murky dark for some high point to grab onto. These superlatives can be general, like the years of learning how to cook under your dad's instruction, or from without, like receiving an award from the chamber of commerce.
So, instead, I asked for a memory that was the essence of the restaurant. They remembered, quickly, a couple years back, when a flood ravaged Globe-Miami. Guayo's El Rey is steps away from a wash, which brought mud into most buildings on their street. The big mining companies that colonized this area brought their heavy equipment down to help clean up the debris from the washout. In the midst of all the damage, Guayo's El Rey was spared.
"We were the only block that didn't get the water," Greg said.
Greg and Dorine decided their way to support the relief was with food. They asked any available employees to drive around the towns, taking headcounts of their neighbors who were helping clean up. They spent the day cooking and making deliveries to people in need.
"People wanted to send us money. No, no, no, we don't want that," Dorine said. "We were very blessed to not get mud. This is what we do."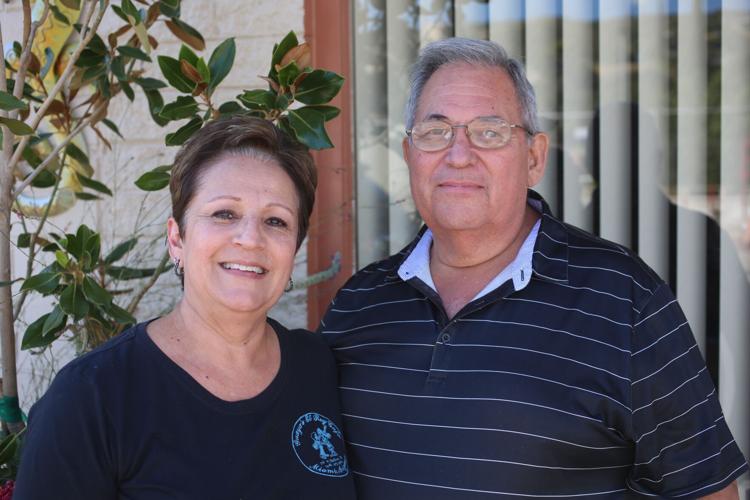 After giving their lives to Guayo's El Rey, and owning the restaurant for 33 years, Greg and Dorine didn't ask any of their kids to take over the restaurant once they retire. While all their kids have worked at Guayo's El Rey, all of them also chose careers outside of food service. Greg and Dorine are proud of them for finding better paying work than the restaurant industry.
"You have to have that right spouse who's going to want to go in there and help out with the long hours," Dorine said. "So, encouraging them to take over the family business isn't something we pushed on them, even though they grew up working here in the restaurant.
"People still come in and ask, 'Do you have any kids working here?' We're like, 'No, we don't have kids, but we have grandchildren who work here.' But they won't be taking over the family business.
"We'll be here as long as we can. We'd like to retire but it isn't our time yet. We'll be here as long as we can," Dorine said.