Their friendship began with a food exchange.
The pair had noticed each other on social media: she had commented that she wished she could try one of his doughnuts that wasn't yet vegan. He messaged back, saying he could hook her up. He brought her some conchas and doughnuts. She brought him vegan shrimp tacos.
"Now we're friends outside," Gissel Guzman, who goes by Nopalinda, said of Caleb Orellana, the pastry chef behind Cal's Bakeshop. "We're still two different entities, but we're a team. Wherever you'll see him, you'll see me. You'll see me, you'll see him. We've probably had one pop-up separate from each other in the past several months."
Nopalinda is known for her vegan dupes of the food she grew up with: tamales, birria, shrimp tacos. She also is part of the team behind Las Mujeres Verdes, a group that hosts artisan markets for their community, by their community. You might have seen her at their February event, slinging vegan pho with Cal by her side.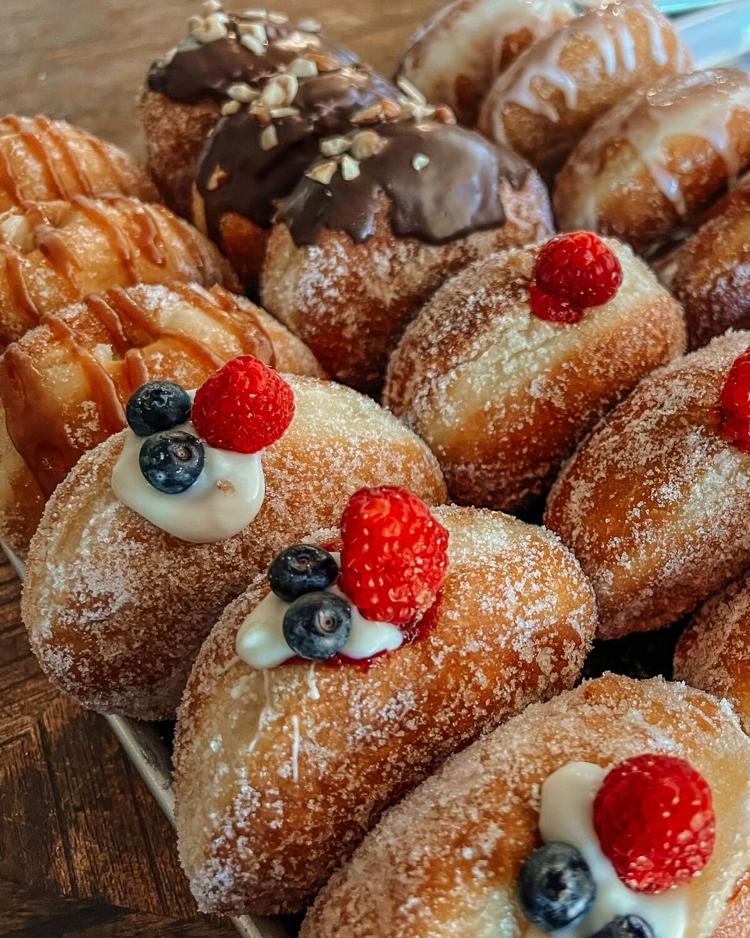 Cal is a home baker now, selling elaborate bundles of pastries (at the moment, Nopalinda is loving his ube dulce de leche brioche doughnuts) but he trained in savory cooking at culinary school.
"We work really well together, efficiently," Nopalinda said. "We work as a team. He has experience on his own. It's easier for me to not need to give him any directions."
"I have sous chefs but a lot of them don't have training," Cal said. Delegating is easier for both Cal and Nopalinda when the other person has the experience to anticipate the other persons' needs. Often, Nopalinda is in the front, selling food, while Cal is in the back preparing his pastries or her gorditas. Then, they switch.
"We help each other out," Nopalinda said. "I get discouraged sometimes, but at the end of it I'll sell out, and he'll say, 'I told you!'"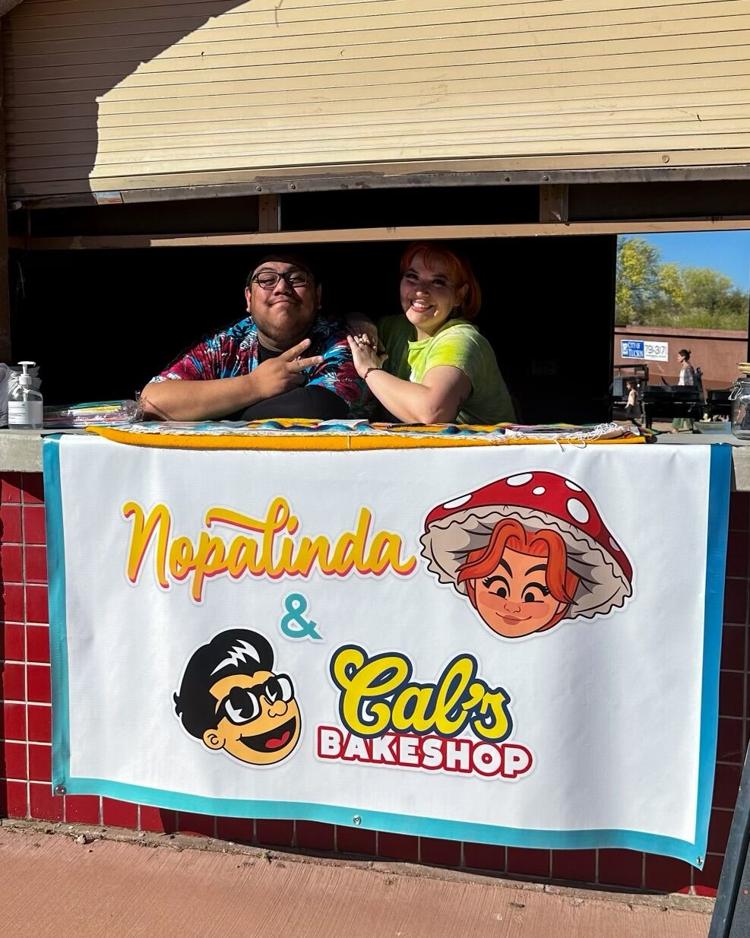 But the pair collaborates outside of these events, too. Nopalinda has connected Cal to the Tucson vegan scene by helping him adjust his recipes. "I put somewhat pressure on him, I wish I could eat this," Nopalinda said. "Hey, if you need help with replacements. We'll send pictures to each other. He asks me, I need vegan options for these things. I think we work really well."
Their friendship is more than just their food: Cal is in Nopalinda's pinned text messages, and they support each other through hardships and family drama. But food is something vital that they share, and mutually admire.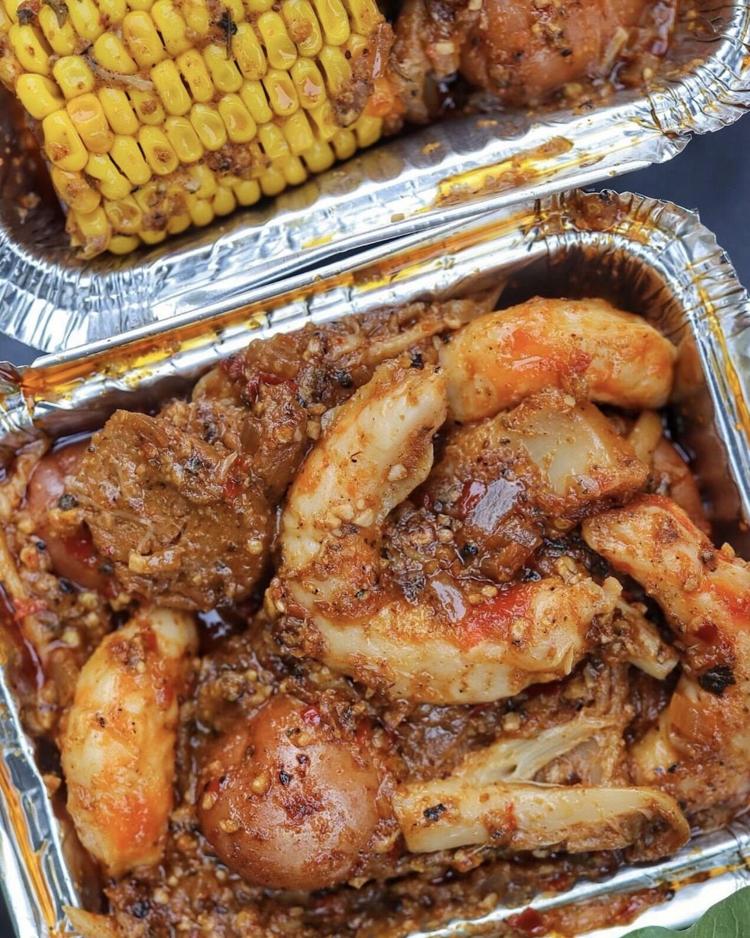 "I could be vegan if she cooks for me," Cal said. "Every time she cooks, I can't believe this is vegan. This is my favorite. Oh wait, this is my favorite." His favorite are her shrimp tacos — the first food of hers he ever tried — but they don't often show up at markets. Her aguas frescas (another one of his favorites), though, are usually available.
For her part, Nopalinda loves Cal's vegan conchas. Her wife will tell her, "If you keep eating those conchas you're going to turn into a concha." When Nopalinda helps Cal out, all she wants in return is a box of conchas, which she'll share with her one-year-old son.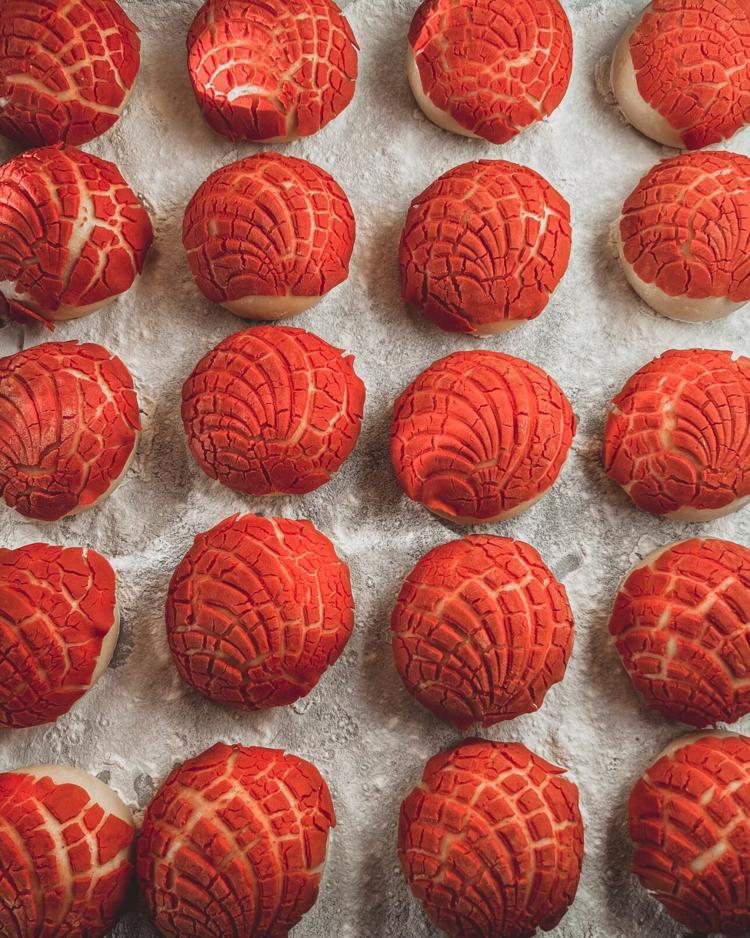 "We're very uplifting to each other. I feel like Cal is part of my everyday life without being his everyday life," Nopalinda said. "My wife is his barber. He's involved with my kids, he knows what's going on in my family life, (and) I know what's going on in his. We have a family friendship and a business friendship. It's very professional and very familiar," she said. "Like, family."
You can find treats from Cal's Bakeshop, with help from Nopalinda, at an upcoming vegan food festival at 7 p.m. Saturday, June 3 at Owls Club, 236 S. Scott Ave.
---
Our Eat + Drink coverage is supported by: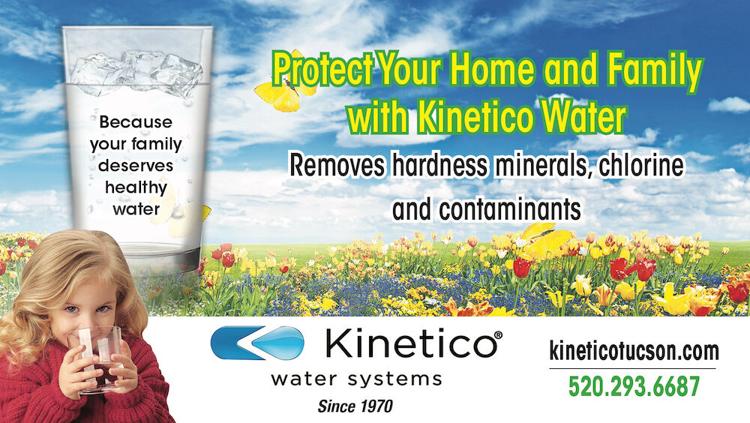 Great food and drinks start with great water
Restaurants, breweries and coffee shops know that clean, pure water is crucial. You can get that at home too with Kinetico Quality Water. Kinetico removes more contaminants than any other system. Get up to $500 off a non-electric, high efficiency patented Kinetico system (restrictions apply). Visit KineticoTucson.com.
---
What does "supported by" mean? Click here to learn more.