On that day last October when an electrical shortage sparked a fire that shuttered her family's west-side Mexican restaurant, all Teresa Matias could think about was her holiday tamales.
Since the early days of Teresa's Mosaic Cafe, a restaurant she and her husband, Alfonso Matias, and their family have run since 1984, customers have relied on Matias for their holiday tamales, placing orders for green corn, red chile and the house special Oaxacan mole chicken as early as September.
"When the fire happened I thought, 'Oh, my God, where are my customers going to get tamales?'" Matias said. "It was terrible."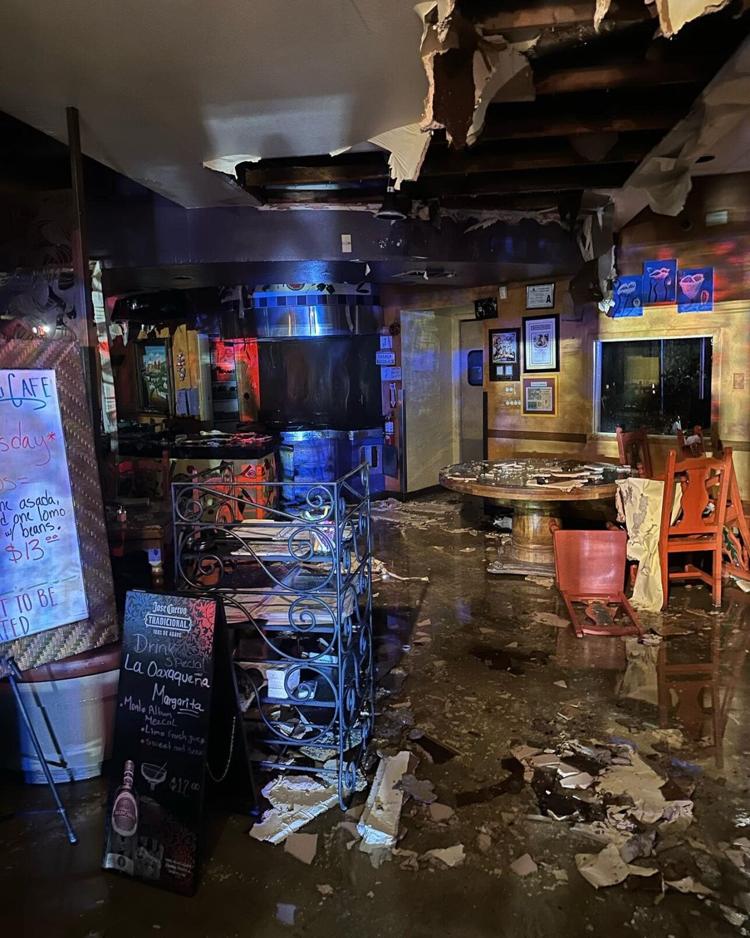 Matias is not taking orders again this year, but by early December, she is hoping to start making those tamales when Teresa's Mosaic Cafe, at 2456 N. Silver Mosaic Drive, reopens.
"I was hoping that this year I was going to be able to be back and have all those wonderful dishes, but unfortunately we'll have to wait a little longer," Matias said in Spanish last week with her sons, David and Isaac, translating.
Workers last week were in the final phase of the restaurant's renovation — painting the dining room and laying new tile. Isaac Matias said they also wanted to consult an equipment specialist to determine the condition of the kitchen appliances that weren't damaged in the fire.
All the wiring, plumbing and electrical systems in the 3,400-square-foot restaurant also have been replaced.
Isaac said most of the damage from the Oct. 12, 2022, fire was centered on the roof and in the 115-seat dining room. The late-night blaze was sparked by an electrical shortage in the restaurant's rooftop neon sign that spread through the attic.
The family announced soon after the fire that they planned to rebuild and reopen the popular Mexican restaurant, which was in the national spotlight in 2010 when celebrity chef Bobby Flay did one of his "throwdown" shows there. But the renovations have been stalled courtesy delays in county and city permits and finding contractors in the aftermath of the pandemic.
Work started in earnest this summer on the cafe that Teresa and Alfonso built in 1999 on a small hilltop overlooking McDonald's on the corner of West Grant and North Silverbell roads. It was the restaurant's third location after the couple took over a small vegan restaurant on the corner of Silverbell and West Speedway in 1984, 14 years after the couple immigrated to Arizona from their native Oaxaca, Mexico.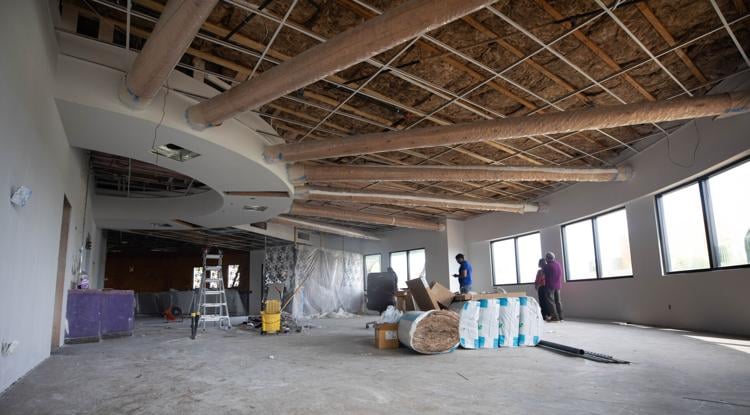 Soon after taking over the Mosaic Cafe, named after the nearby Mosaic Wash, Teresa started slipping her Oaxacan staples into the menu. Before long, the majority of the menu was her's. Rent at the space was $300 a month, she recalled, so they sold burritos for $3 and had a loyal and growing clientele from the west side.
Two years into the venture, they had to relocate to the new ABCO shopping plaza on Grant and Silverbell. Monthly rent for the small space that is now home to a Subway sandwich shop jumped to $1,500.
"We had to raise our prices to $5 for a burrito," Teresa said through her son David. She said she thought for sure her customers would balk at the higher prices, but "our customers who followed us were OK with the higher prices," she said.
The couple changed the restaurant's name to Teresa's Mosaic Cafe and offered a menu of mostly Sonoran Mexican fare that Teresa had learned over the years.
"She understood we were so close to the border so there's a lot of Sonoran influences," said David, the restaurant's longtime classically-trained executive chef.
For 13 years, the restaurant thrived. David joked that they should change the plaza's name to Teresa's Mosaic Cafe Plaza because the restaurant was the biggest driver to the shopping center.
When a friend told Teresa that land on a hilltop across Silverbell was up for sale, she bought it and built the turquoise restaurant that you can see peeking out above McDonald's as you drive along Silverbell.
"I knew in my heart it was a good idea," she said of the bigger location that often had lines of customers waiting for a table. "I'm very happy because I felt that I've been very supported by the community of Tucson."
"We've always been proud that we're a neighborhood restaurant. We've always been on the west side since we started and being on the west side makes us who we are," she added.
The family is still spitballing ideas on how they want to reopen later this year, whether they want to throw a party with live mariachi or quietly open with little fanfare.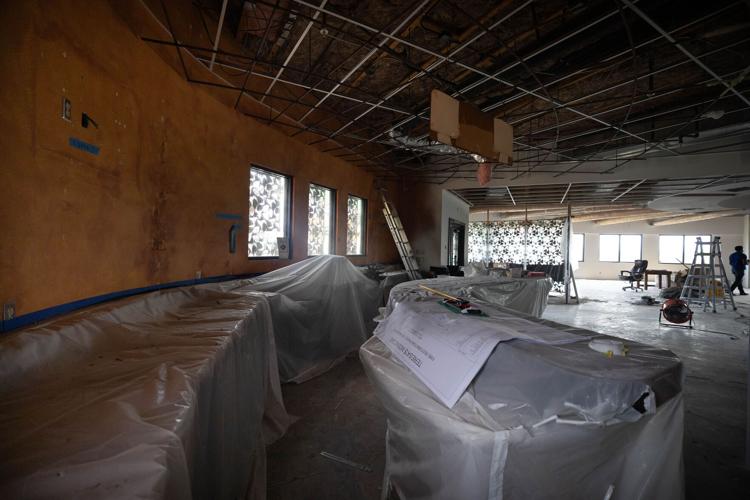 "I think we need to see when we're going to open and also see how difficult it is to open right now in the middle of season," Isaac said, then joked, "We've all gained a little bit of weight and we need to condition ourselves to get back."
David admitted that after more than a year of not working in the restaurant, preparing hundreds of meals a day, it might take some time to regain his rhythm.
"We're going to go in there and have the mindset of 'let's get this going,' but in reality it's going to take a minute for us to be prepared," he said. "So I think taking it slow will be the best way to go about it. We want to be able to come back and make sure the customers know they are coming back to the best of Mosaic."
This is the first time in the restaurant's 40 years that Teresa has taken such a long break. She and her husband went home to Oaxaca and shared Sonoran specialties with family and friends. She said she also spent time with her grandchildren, counting down the days when she could go back to work.
"My mom has always been fearless and rises to the challenge," Isaac said. "She never wavers. She might be quiet right now, but she's raring to go. Inside, she knows she will be ready to go."
"I'm super excited to get in the kitchen," she said. "Now that I've been gone for so long, I'm super excited to be there and welcome all of the customers back. I'm going to make my food better than ever."
Get updates on the restaurant's reopening here.