We all have a little bit of Evan Hansen inside of us.
That insecure streak, worrying that if we reveal our true selves we'll face the backlash of rejection.
"We all can relate to that," said Anthony Norman, who plays the title character in "Dear Evan Hansen," the Tony Award-winning musical that Broadway In Tucson is bringing to Centennial Hall next week. 
"It's really, at its core, a coming of age story about this 17-year-old kid named Evan who can't fit in socially, emotionally and he's just mentally and physically on the outside of everything," said Norman, who has been with the show seven months and will continue through its closing in July. "He just can't seem to break in."
Evan winds up in the middle of a lie that he never meant to tell when Connor, a classmate struggling with drug abuse, commits suicide and a note Evan wrote to himself is found near the dead teen. Connor's parents think that their son wrote the note to Evan and that the two are friends, especially when they see that Connor has signed Evan's cast.
Evan soon finds himself at the center of Connor's family drama as he gets deeper into the lie, including faking emails to make it seem like he and Connor had been longtime friends.
"It's all based around this lie that he never meant to tell and a letter that's never meant to be seen," said Norman.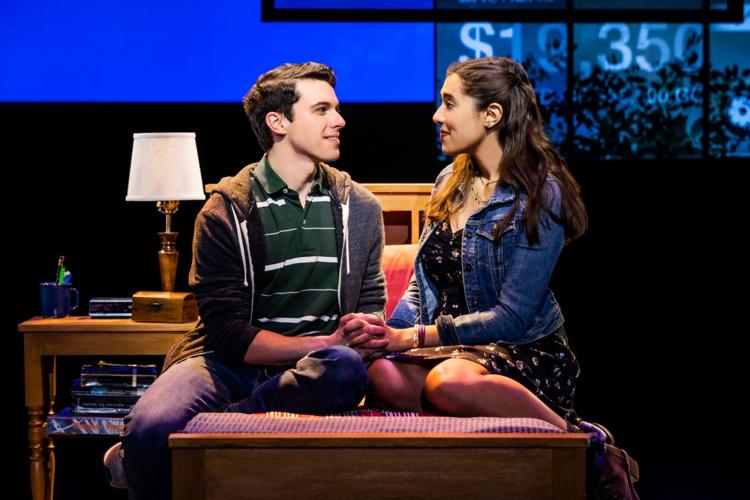 "Dear Evan Hansen" ran six years on Broadway and earned six Tony Awards and a Grammy for the soundtrack before closing last September after 1,699 performances. Some say the closing came as a result of the pandemic, which shut down Broadway for nearly two years. Others blame the 2021 movie version of the show, which was panned by critics and bombed at the box office.
"Personally, I think it painted a negative image of the show because people saw the movie and the movie was a completely separate thing from what the show is in a lot of regards," Norman said. "I don't think it helped at all."
But audiences he sees night after night sem to love "Dear Evan Hansen" and its memorable soundtrack. 
"The audience reactions have been great," Norman said.
Norman, a 30-year-old Chicago native who now calls New York home, landed the role last spring, nearly two years after he was initially supposed to audition. He looks at the missed opportunity brought on by the pandemic as a blessing.
When Broadway shut down, Norman started taking lessons from the acclaimed voice teacher Richard Lissemore, who, Norman said, "changed my life."
"He's a big reason why I booked the ('Dear Evan Hansen') job. He just taught me how to sing extremely well with the voice that I have and with my instrument," said Norman, a stage veteran who toured nationally with "Newsies," was in the original cast for "The Prom" on Broadway and appeared in several regional theater productions including "Sweeney Todd" in his native Chicago.
Norman said his work with Lissemore gave him the confidence to pursue the "Dear Evan Hansen" role. 
"I can relate to Evan," he said, but he also sees a strong message coming out of the show. "You are not alone. No matter what you're going through, no matter what your circumstances, you have someone there. ... There are people like you out there and you're not the only one feeling like this."
"Dear Evan Hansen" runs Tuesday, Feb. 21, through Sunday, Feb. 26, at Centennial Hall on the University of Arizona campus.