Years ago, William Kueffer found himself at an auction house in London.
"This box came up for auction — filled with brass from World War II," the Tucson artist says.
The box sat for 70 years until Kueffer bid on it — and won. The box included brass trinkets and about 250 doorknobs, many from the Victorian era.
"So who knows who touched these knobs," he says.
"I really didn't know what to do with the doorknobs," he says. "I just wanted to make something with them. So I got back to Arizona and I started to put two and two together and I made these walking sticks."
Kueffer makes walking sticks with the brass knobs fixed atop. The cane itself is made from bamboo, which Kueffer grows in his own backyard, in addition to mesquite, wild cherry and other woods he comes across.
He has also taken to creating replicas of 19th century stagecoach and train cargo boxes made from repurposed wood.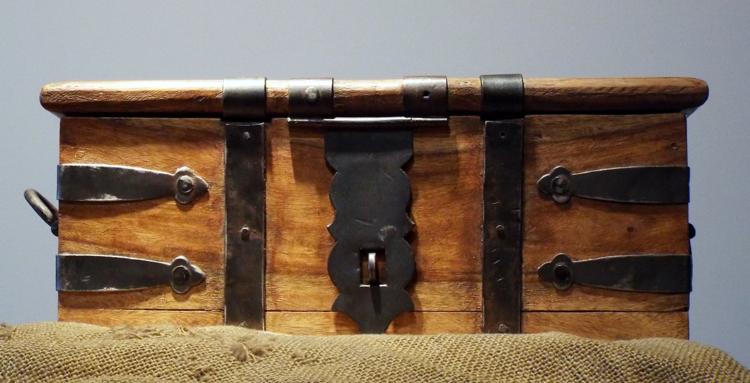 "I like taking something that is valueless or discarded and putting it back in the system," he says. "It gives me a great feeling of satisfaction that it isn't just being thrown away."
"I'm particularly fond of creating usable art and I look at the boxes as a piece of sculpture," he says. "I look at the wood and I add to it and I build on it."
The boxes started as a gift to Kueffer's grandchildren. He later discovered the antique locks he found and assembled on the boxes were all keyed alike, so his grandson got into his granddaughter's box.
Nevertheless, the grandchildren loved them.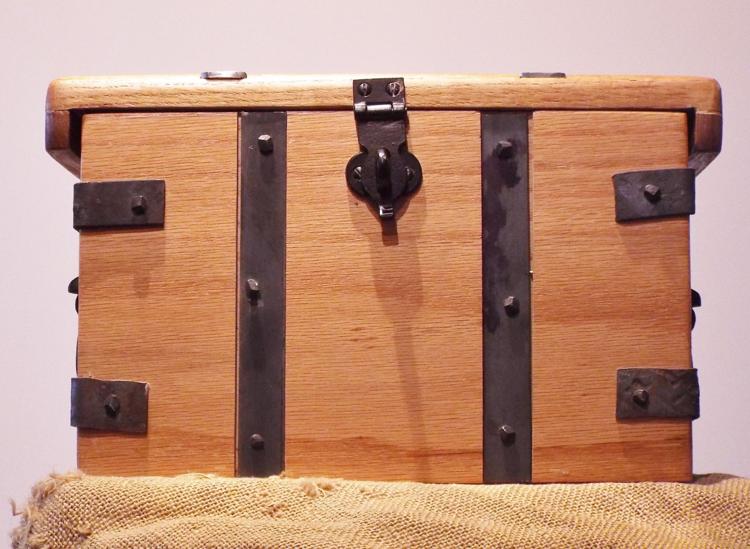 "So when I expanded into making boxes, I found that a lot of people that would come by my (art shows) wanted the boxes for very personal reasons," Kueffer says. "One man put all his legacy items in it to pass on to his grandchildren."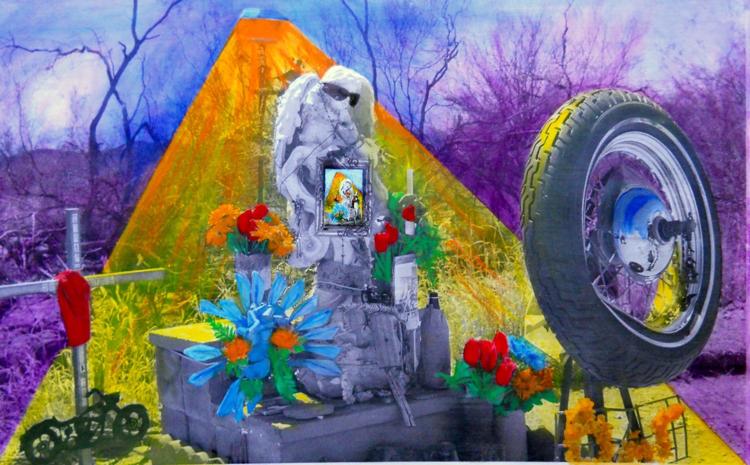 'Leaving something behind'
Kueffer went to high school in New York City, but is a self-proclaimed military brat who traveled all over the world with his family. He took art classes at the embassy schools and started oil painting — which he still does — while in Taiwan in the 1960s. He later graduated from the University of Denver and attended the University of Arizona for his master's degree.
Kueffer enlisted in the Army in 1969.
"Vietnam came along and I went into the service," he says. "There, I had a long career in the military — both active duty and reserved duty — and I ended my career in Korea in 2007. I went through a crisis because all of a sudden, I lost my entire peer group and everything I was about.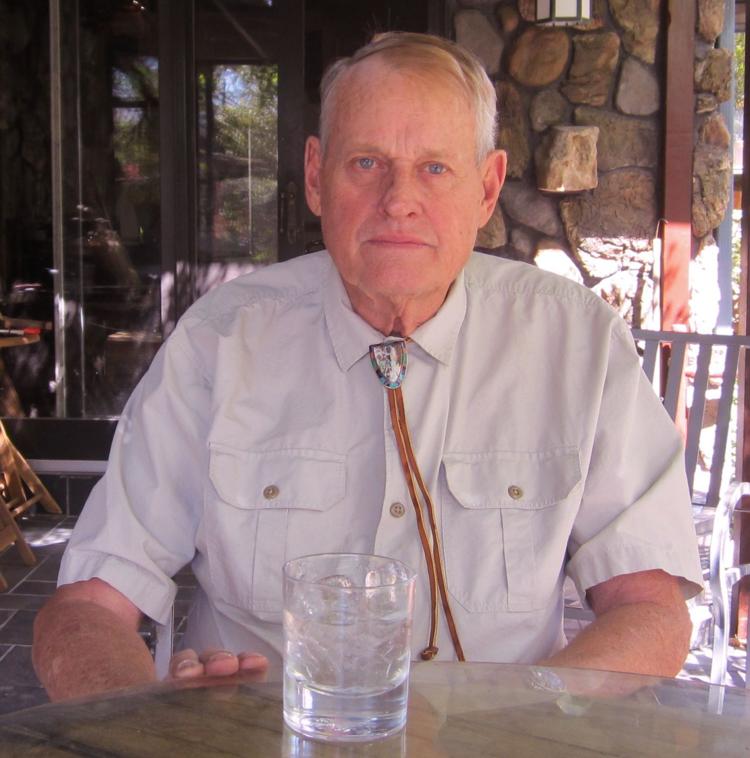 "So I had to change my way of life, so consequently, I decided to do something I always loved to do and that is paint."
Things have been difficult amid the coronavirus pandemic, especially since many art shows have been canceled, but Kueffer's glad he has his three brothers who help him with things like forging iron straps for his boxes or collecting wood for the walking sticks.
"I've always had a deep desire to create something. I feel that's a very significant part of life," Kueffer says. "I think it's like leaving a legacy because you're creating something tactical and real.
"When you leave the world, you're leaving something behind."