Happy 248th birthday, Tucson. You don't look a day over 245. 😉
Over the last 200 years, Tucson has given us stunning sunsets, delicious food, sunny skies and a community and culture like no other. 
In honor of the Old Pueblo's birthday today, Aug. 20, we're sharing 15 interesting facts about our beloved city.
Thanks for being you, Tucson. We ❤️ you.
Tucson's name originates from a Tohono O'odham word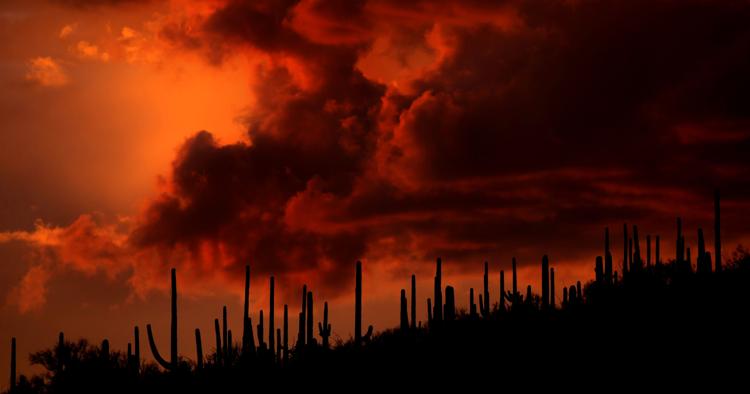 The name Tucson comes from the Tohono O'odham word "S-cuk Sǫn," pronounced "Skuk-shone," which means "spring at the base of the black mountain," according to the Arizona Daily Star. Back then, the mountain they were referring to is what's now known as Tumamoc Hill.
"The arriving Spanish established the Presidio San Agustín del Tucsón fort on Aug. 20, 1775, using a spelling of this word that they had heard from the locals. This fort established what would become Tucson's modern-day downtown. Later, with the arrival of more settlers, the name 'Tucson' was used and has stuck ever since," the Star reported.
Tucson is one of the only places where students get time off for a rodeo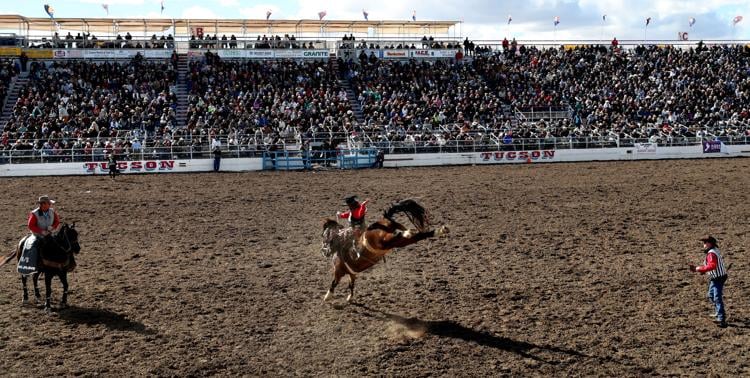 Many Tucson transplants are surprised when they find out that local students usually get a two-day break from school for our local rodeo every February.
It's not just elementary, middle and high school students who get the time off. Pima Community College students get the days off, too!
Also, the annual Tucson Rodeo Parade is the country's largest non-motorized parade.
Stravenues are exclusive to Tucson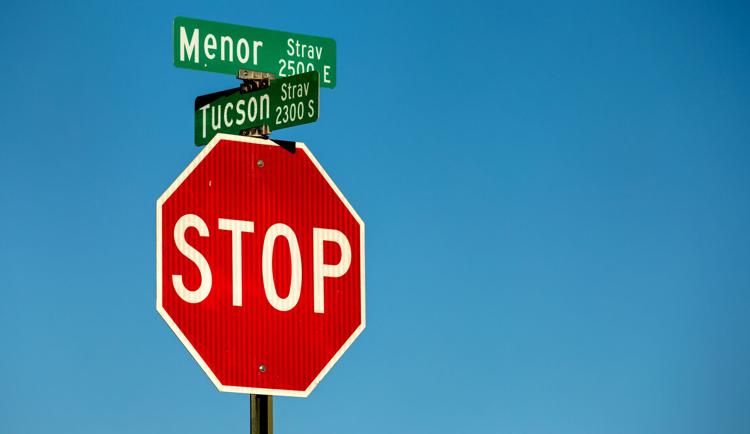 Stravenues, defined as "a street which runs diagonally between and intersects a street and an avenue" according to Pima County's Code of Ordinances, can only be found in Tucson.
"'Our records indicate the name is only found in Tucson, Arizona,' said a national spokesman for the U.S. Postal Service, Roy Betts," the Star reported. The U.S. Postal Service recognizes stravenues and uses the abbreviation STRA for the unique road name.
Currently, Pima County has around 40 stravenues.
Tucson was home to the first skateboard park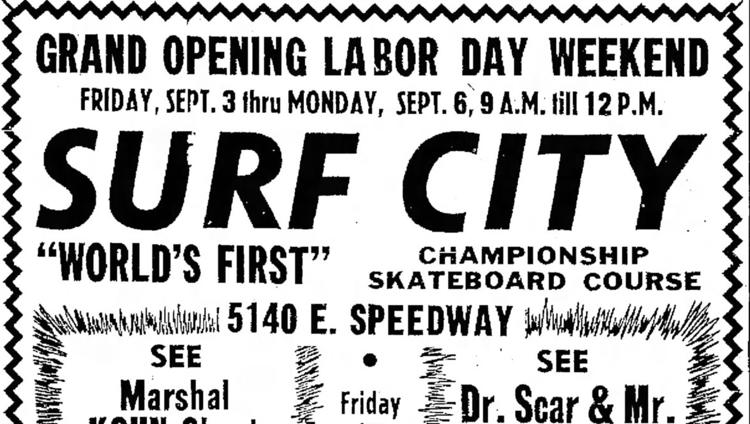 Surf City, the "world's first championship skateboard course," opened in Tucson on Sept. 3, 1965, according to the Tucson Citizen.
Surf City was located at 5140 E. Speedway (now home to the Shop-4-A-Cause thrift shop).
Professional skateboarder and the 1964 Women's National Skateboard Champion Patti McGee was present for the grand opening of the skatepark. 
Building the University of Arizona wasn't Tucson's first choice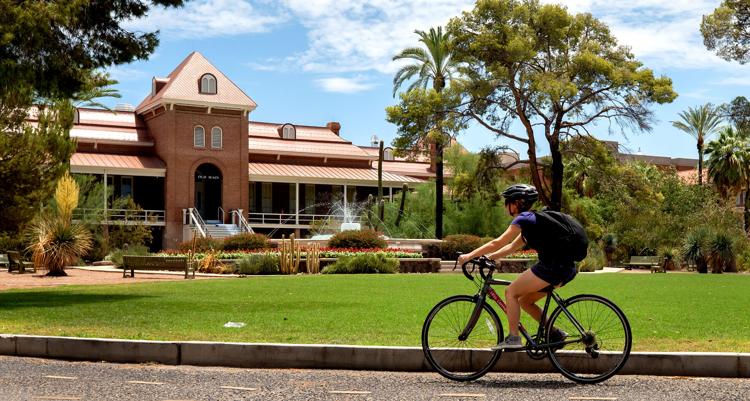 The University of Arizona is a huge part of Tucson, both physically and culturally.
But did you know that Tucson didn't even want to house a major university? That's at least a folktale that's been heard in Tucson over the last 100 years.
"As the story goes, the state's land-grant university wasn't Tucson's first choice at the 13th legislative meeting in 1885. Several territorial institutions were up for grabs, including a prison, a mental institution, a normal school and a university to teach agriculture, science and engineering," according to the University of Arizona.
But because Tucson's representative, C.C. Stephens, was late to the meeting, the city lost out on other bids. Initially, community members were upset with the choice.
"Despite the initial upset, the university would open its doors to an inaugural class of 32 students in 1891," according to the University of Arizona.
Notable UA alumni include Linda McCartney, Savannah Guthrie, John Hughes, Kristen Wiig and more.
Tucson ties to the Civil War?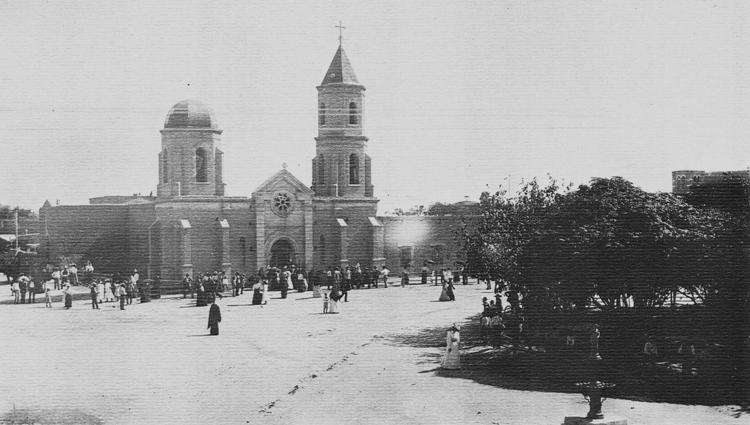 While an actual Civil War battle didn't take place in Tucson (one actually did take place near Picacho Peak, though), the Old Pueblo does have a tie to the Civil War.
Tucson became occupied by Confederate forces in February 1862 until a group of Union troops arrived in the Old Pueblo in May 1862, leading to the evacuation of Confederate forces.
The Confederate forces only held Tucson for about 80 days. After the Union arrived, they occupied Tucson from their arrival in 1862 until 1865.
An interesting Twitter/X thread about this historical event can be found here.
Tucson is home to one of the largest temporary tattoo manufacturers in the U.S.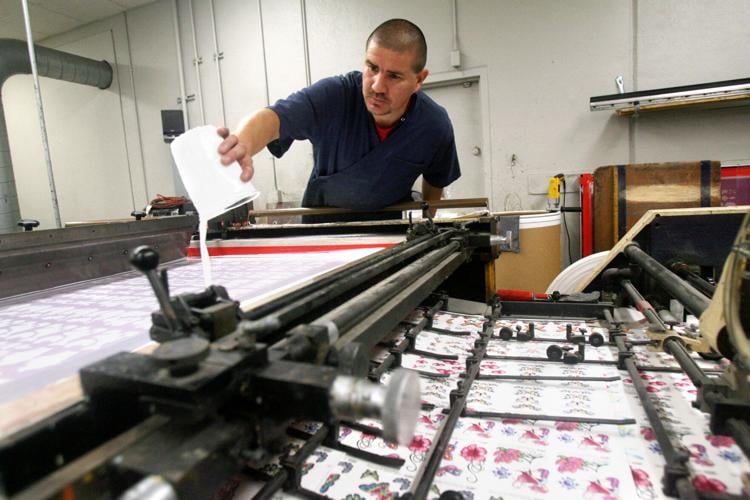 Tattoo Manufacturing International's factory is located in Tucson.
The temporary tattoo manufacturer has produced temporary tattoos since 1989, with many of their products found in big-box stores like Walmart, Target and Hobby Lobby.
The company also creates custom temporary tattoos!
If temporary tattoos remind you of your childhood, you'll be happy to know that Tucson is home to the Lisa Frank factory, too.
El Charro is the oldest Mexican restaurant in the country continuously run by the same family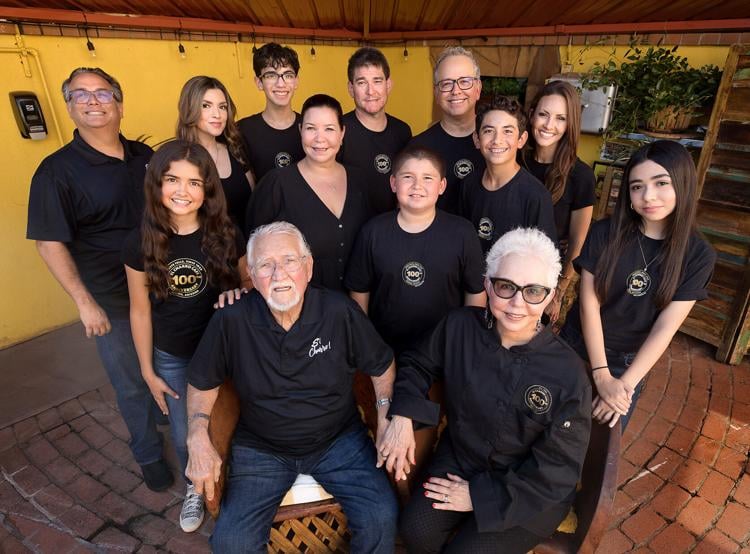 El Charro — initially founded by Monica Flin in 1922 — is currently run by her great-grandniece Carlotta Flores. The restaurant is "the nation's oldest Mexican restaurant in continuous operation by the same family," according to their website.
Since its start over 100 years ago, El Charro has opened new locations and added new restaurant concepts to its lineup including The Monica, Barrio Charro (now closed with a new concept opening in September) and Charro Steak & Del Rey.
Tucson has a dark sky ordinance — making Tucson night skies one of the darkest in the country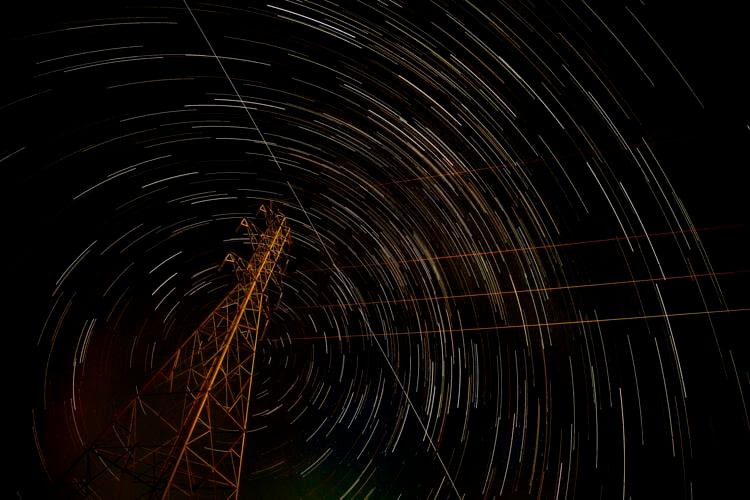 In 2012, Tucson updated its outdoor lighting codes to "preserve the relationship of the residents of the City of Tucson, Arizona and Pima County, Arizona to their unique desert environment through protection of access to the dark night sky," according to the code. "Intended outcomes include continuing support of astronomical activity and minimizing wasted energy, while not compromising the safety, security, and well-being of persons engaged in outdoor nighttime activities."
The codes were initially established in the early 1970s, but have since been revamped due to circumstances like LED lights becoming more common.
Because of the dark sky ordinance, "Tucson supposedly has the darkest night skies of any city its size in the country," the Washington Post reported in 2013.
The United States Handball Association Hall of Fame is located in Tucson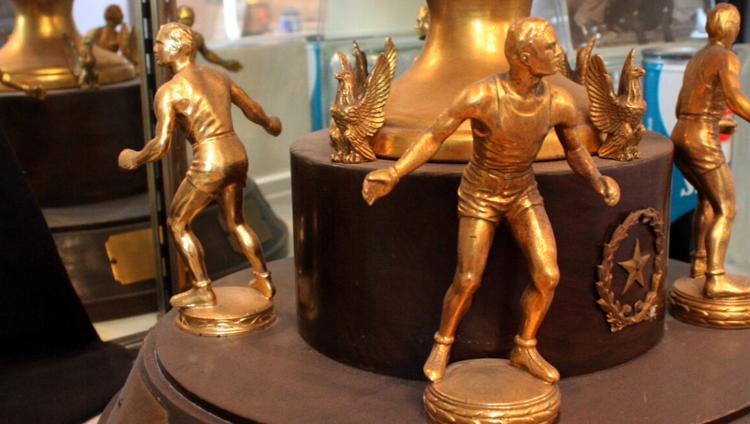 The U.S. Handball Association's Hall of Fame is located in Tucson near Grant Road and Tucson Boulevard. The location is also the headquarters of the association.
Visitors are able to learn about the history of the sport and the individuals who have impacted handball.
The U.S. Handball Association Hall of Fame is open to the public from 8:30 a.m. to 5 p.m. Monday through Friday or by appointment on the weekends.
Arizona Inn was created by Isabella Greenway, who would later become Arizona's first Congresswoman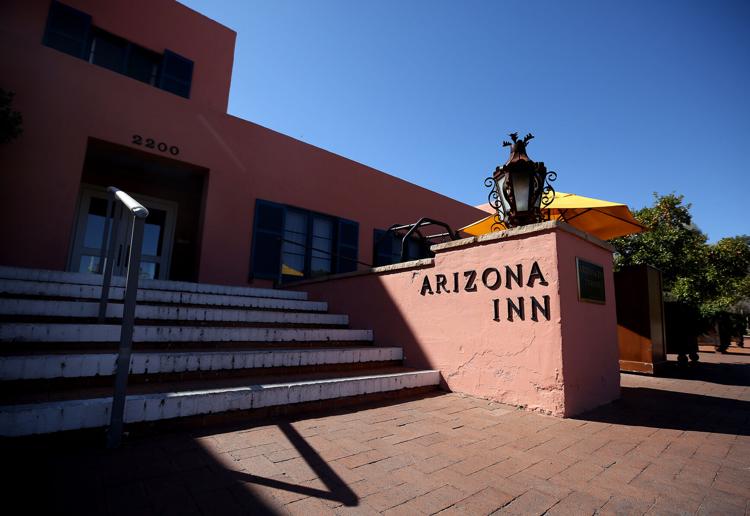 Arizona Inn was founded in Tucson in 1930 by Isabella Greenway. 
Three years later, Greenway would become Arizona's first Congresswoman. She was in office from 1933 to 1937.
Another fun fact about Greenway: she was lifelong friends with Eleanor Roosevelt, according to Arizona Inn's website. Photo proof below: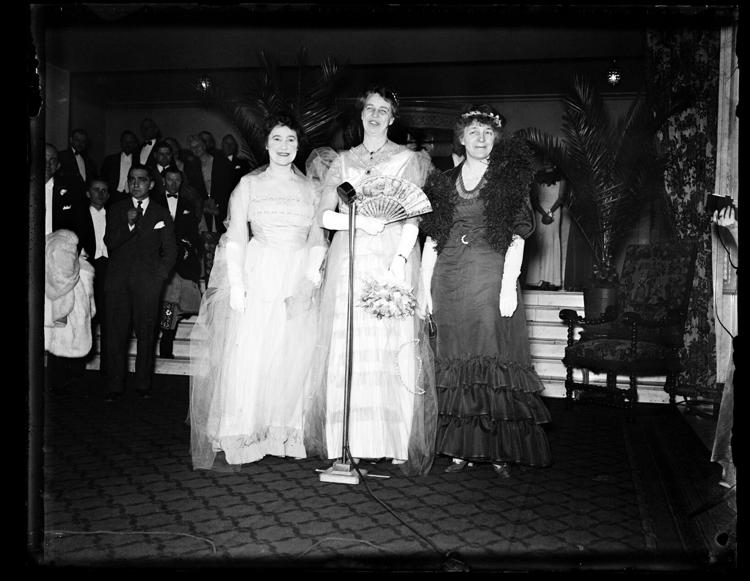 Many movies were filmed in Tucson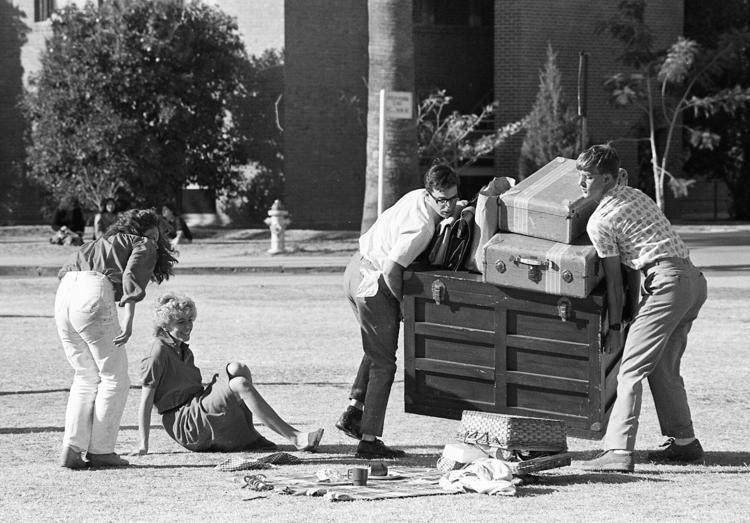 There are too many movies filmed in Tucson to list here, but you can find our full list here. Not to mention the hundreds of movies (and TV shows) that were filmed at Old Tucson Studios.
A few notable movies filmed here include "Can't Buy Me Love," "Revenge of the Nerds" and "Major League."
Some of the movies on the list are available to watch on streaming services!
Buffalo Exchange was founded in Tucson in 1974
Resale fashion store Buffalo Exchange got its start right here in Tucson during the early 1970s. 
Buffalo Exchange was founded by Kerstin and Spencer Block in a small 450-square-foot spot, according to their website.
With the growing popularity of resale, Buffalo Exchange expanded. They now have over 40 locations throughout the U.S.
Kerstin (and her daughter Rebecca) continue to run the company today (still out of Tucson!).
There's a telescope mirror lab underneath the University of Arizona football stadium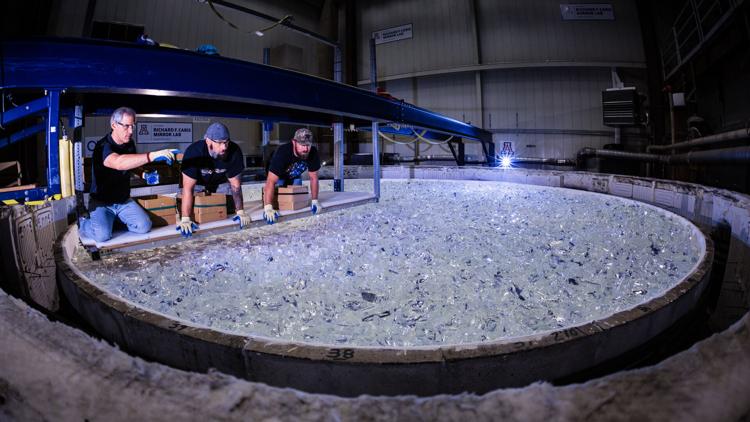 The University of Arizona is home to a lot of unique spaces, such as the largest collection of Southwest Native American pottery in the world inside the Arizona State Museum. 
One of the more unique spaces is the Richard F. Caris Mirror Lab, which is housed under the "east wing of the UA football stadium," according to the university's website.
Currently, the lab is working toward completing mirrors for the Giant Magellan Telescope. So far, they have finished five of the seven mirrors for the project, according to the UA.
Notorious gangster John Dillinger was captured here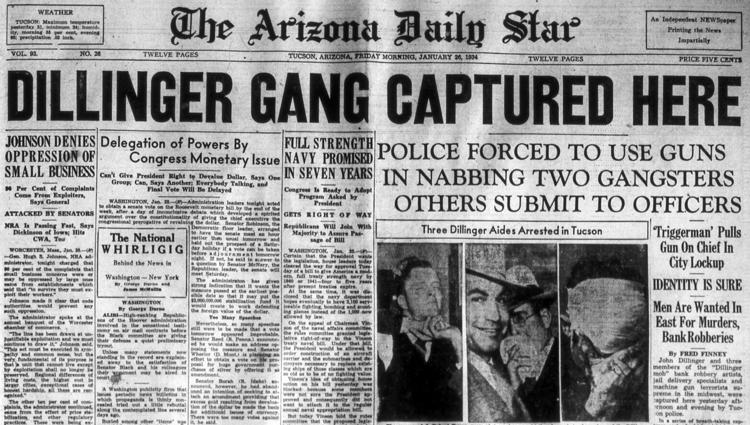 This interesting fact is pretty well-known around here, but for those of you who don't know: John Dillinger, the notorious gangster, was captured in Tucson in 1934.
Dillinger and his gang were in Tucson in an attempt to evade federal law enforcement. After a fire at Hotel Congress, which led to the capture of his accomplices, Dillinger was arrested at a home on Second Avenue.
"Reportedly, upon his arrest, Dillinger said, 'Well, I'll be damned,'" #ThisIsTucson reported.
Have any interesting Tucson fun facts you want me to look into? Send me an email at everdugo@tucson.com.