But the new location at the old El Rio Bakery at 901 N. Grande Ave. is much more than a business venture for La Estrella's Franco family: It's a homecoming.
Back in the early 1970s when La Estrella's founders Antonio and Marta Franco emigrated from central Mexico to Tucson, they and their two children — they eventually had two more, born in Tucson — settled into a small apartment on North Grande in Barrio Hollywood, across the street from the bakery that was owned by their uncle Sabino Gomez.
Both Francos worked for Gomez; Marta clocked in at 4:30 a.m., and Antonio took the nighttime baker's shift from 2 to 9, recalled their daughter, Erica Franco.
"That meant my dad had to get us ready for school, so you can imagine how straight my ponytail was," she said with a laugh.
Antonio Franco learned how to bake from his uncle, who opened El Rio in 1971. The 3,800-square-foot building across the street from St. Margaret Mary's Catholic Church and the Grande Tortilla Factory is in the heart of Barrio Hollywood. Each night, Erica and her siblings would wait for the telltale aroma of pan dulce fresh from the ovens to drift from the bakery to their front door, and "we knew it was close for my dad to come home," Erica Franco recalled.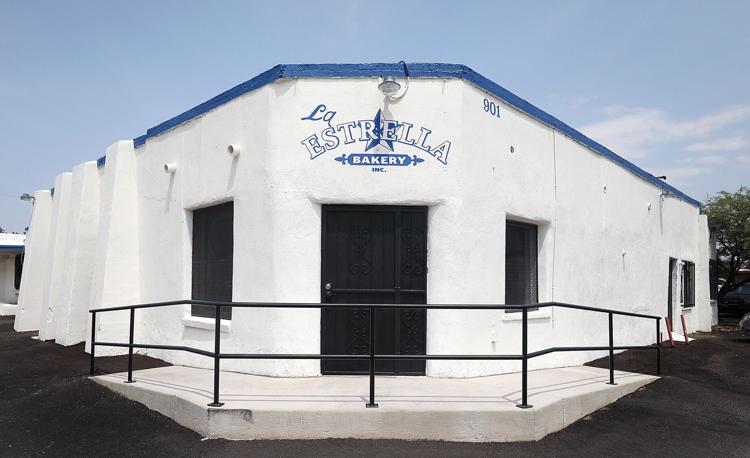 "I would always fake that I was sleeping in the living room so that my dad would lift me up and take me to bed," she said.
After years apprenticing under his uncle, Gomez offered to rent the bakery to Franco and his wife for two years. It was enough time, Erica Franco said, for her parents to save up money for a down payment on a building at 5266 S. 12th Ave. and open their flagship La Estrella Bakery in 1985.
In 2011, the family opened their second bakery in the Mercado District, 100 S. Avenida del Convento, about a mile and a half away from Barrio Hollywood.
Gomez operated El Rio for decades before selling it in 1999; the bakery closed for good in 2018. Gomez, who died in 2017, had told his wife that if she ever wanted to sell the building, offer it to the Francos first and keep it in the family.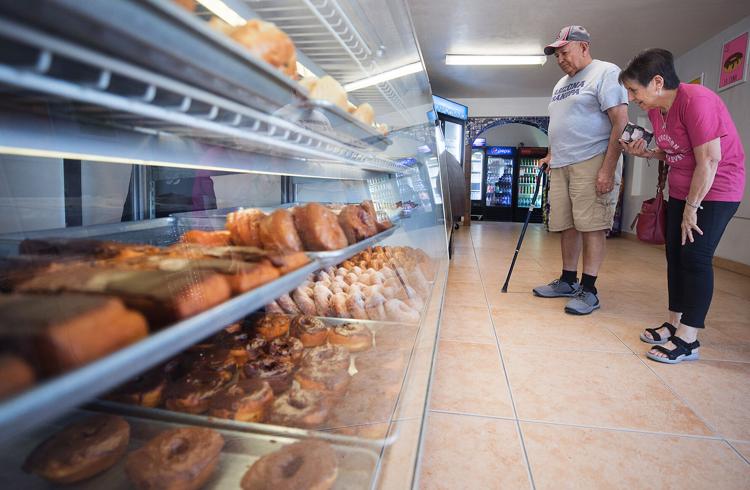 Two years ago, Gomez's widow approached the family about buying the building. Erica Franco, who runs the bakery with her three siblings, said they had not been considering opening a third location, but "things happen for a reason." Her father's emotional ties to the building convinced the siblings that it was the right time to come home, she said.
"A lot of people think that because La Estrella is on the south side that we are from the south side," said Erica Franco, who now lives in the neighboring Menlo Park neighborhood. "Barrio Hollywood is our neighborhood. We grew up in Barrio Hollywood. It's kind of like coming back to the barrio, coming back to the nest."
"When we lost El Rio Bakery, which was really an iconic business for our neighborhood, it was a loss to our neighborhood in terms of the local culture here," said Patrick Valencia McKenna, president of the Barrio Hollywood Neighborhood Association. "An authentic Mexican bakery provides us with a lot of things that we use. Losing that was a cultural hit for us, and we were very concerned with what might go in its place. … It just makes a lot of sense that (La Estrella) would be there taking the place of El Rio."
In all, the Franco family has invested nearly two years and more than $300,000 in the building, taking their time to renovate the interior including work on the original ovens where Antonio Franco learned to bake. They painted the building white with blue trim, and Erica Franco said they plan to have local artists help paint a mural on the side of the building that will tell the story of the barrio as the Francos remember it from their childhood.