When Alexandra Gutierrez thinks about the food of her childhood, she thinks about the salteñas and rellenos de papa her grandmother sold out of her house in La Paz, Bolivia. The home was a common homestyle bodega, which are called "the snack" in Bolivia.
"You can find even homemade food on the streets of Bolivia. We are very proud of the food. McDonald's closed because Bolivians love their own food so much," Alexandra said.
Nostalgia informed the menu of the new food truck, Sumaj at 403 N. Sixth Ave., she runs with her mother. Because you can't find Bolivian food anywhere else in Tucson, she wanted to bring us all of the favorites she misses here. The recipes are her grandmother's.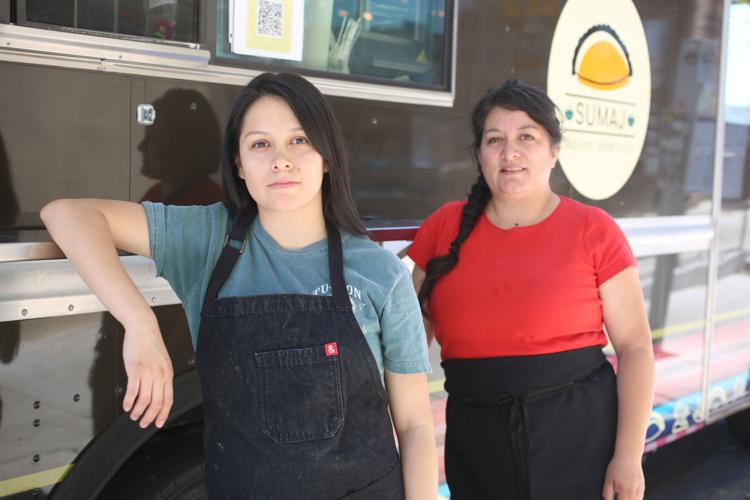 Salteñas are a kind of Bolivian-style empanada, a hand pie made with flour dough and baked in the oven. It's filled with a warmly flavored stew of chicken or beef, potatoes, parsley, spring peas, hard-boiled egg and an olive.
"You can find people eating salteñas every morning, it's a brunch thing," Alexandra said. "All the things we sell at the truck, you can find on the streets of La Paz at any time of the day. You'll be on the street at 3 a.m. and find it."
For now, the menu is concise: the beef stew filling can also be found in the deep-fried Tucumanas and the stuffed, fried potato ball relleno de papa. You can also order cheese empanadas, made with either wheat or corn dough and fried.
The stew is made with parsley for now because Alexandra is growing Bolivia's favorite herb, quirquiña, from home. "Here in America it only grows in the summer, but in Bolivia you can find it any time of the year," she said.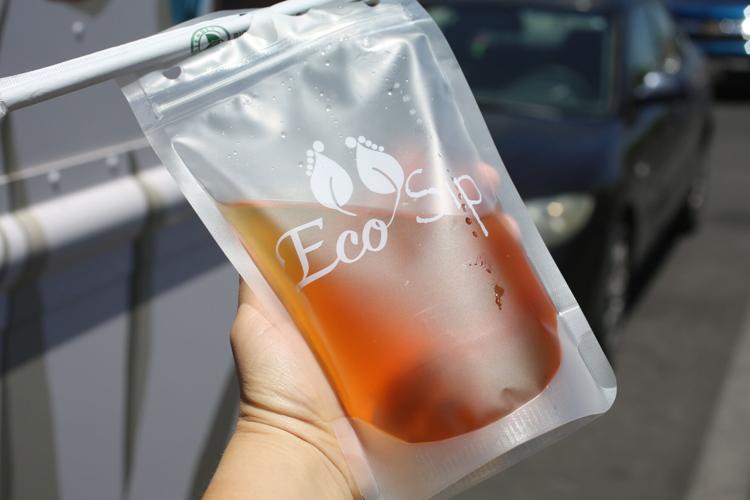 To drink, Sumaj offers mocochinchi, a gently sweet tea flavored with cinnamon and a dehydrated peach.
When Alexandra and her mother, Rocio Calderon, first started planning Sumaj four years ago, they intended for it to be a restaurant. Then the pandemic hit, and they had to start from scratch. Alex reimagined a much smaller budget and set up a GoFundMe for a food truck project.
While most of the money they raised goes toward commissary kitchen costs, increased food prices and other logistics, they also invested in custom art for their brand.
Alex commissioned artists from Bolivia to create both a logo and a mural for the side of the truck. "We wanted to have a little bit of Bolivia, the street that looks like in La Paz, the city we represent with this food truck," she said. "The artist who did the food truck is (part of) a collective in the Amazon area, her murals are all over the city in La Paz."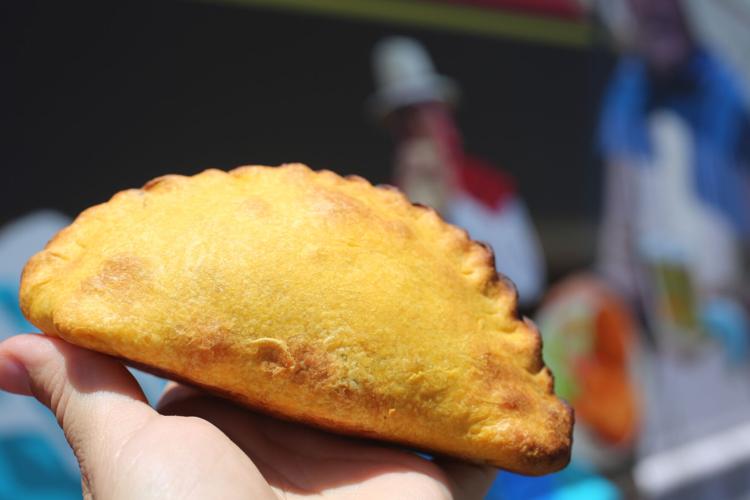 But the food truck's name, Sumaj, is an homage to a different part of the country — the Andean region, tucked between Brazil and Peru, where Alexandra and her mother are from. The indigenous language of the region is Quechua. Alexandra's grandmother speaks the language. In Quechua, sumaj has a complex meaning.
"It's like beautiful, nice, cute, delicious, incredible," Alexandra said. "They have so many words inside the word, that's why we chose that one. It contains so many good things."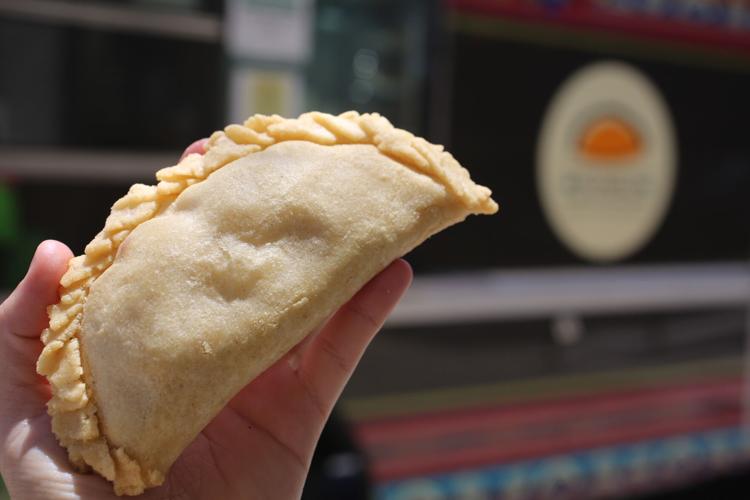 Though Alexandra attended culinary school and cooks most of the food at Sumaj, she thinks of herself simply, as the body that creates the food. "(My mother) is the real main character here," Alexandra said.
"(My mother) wanted to have our Bolivian truck here because there was nobody else," Alexandra said. "We want to give that to the city. A gift."
Sumaj Bolivian Street Food
Location: 403 N. Sixth Ave.
Hours: 10 a.m. to 3 p.m. Thursday-Saturday
For more information, follow them on Instagram.