Tucson's Winterhaven Festival of Lights has been canceled this year due to COVID-19.
The decision was made in consultation with the City of Tucson and the Pima County Health Department, Winterhaven Festival of Lights Chair Mariel Hall said in a news release.
"We believe what is most important is the safety and well-being of our Tucson community during the continuing COVID-19 pandemic and that holding our traditional event for the community would not serve to ensure that," Hall said. 
Winterhaven Rides, which provides hayrides at the event, was told of the cancelation Thursday afternoon by festival organizers, said the company's Julie Wycoff.
This would have been the 71st annual festival in Tucson's north-side Winterhaven neighborhood near East Fort Lowell and North Country Club roads.
"We had been suspecting it and expecting it and we applaud the Winterhaven festival for everything they do, including this decision to try to forego what they love the most, which is of course putting on this festival, for the safety of the community," Wycoff said.
The cancelation will affect the Southern Arizona Community Food Bank, as the food bank receives donations through the festival, Wycoff noted. She asked Tucsonans to continue to donate to the food bank this holiday season.
There was discussion about hosting drive-thru nights only, however, those events are cumbersome on residents, said Jennifer Pershing, secretary/treasurer for Winterhaven public events. 
Pershing said hosting a handful of drive-thru nights didn't make sense given the effort and cost — $75,000 — that goes into decorating the community. Hosting more drive-thrus would make it hard for residents to leave and return to their homes, and the vehicle exhaust would be too much, she said. 
Going dark
Each year residents of the neighborhood have decorated their homes with bright lights and elaborate holiday displays for revelers from across the city to enjoy, in the event billed as "Tucson's favorite holiday tradition."
Jeffrey Scott Brown was disappointed when he heard the festival was canceled.
Growing up in Winterhaven, decorating for hundreds of daily visitors has been an important part of his life.
Making it more painful is that the festival will go dark while his father's health is deteriorating, he said.
"This may be his last Christmas with us and we're still going to make it beautiful inside we're still gonna make it homey and comfortable and festive inside," Brown said about his father, Stanley Brown, who is 88 years old and is on oxygen.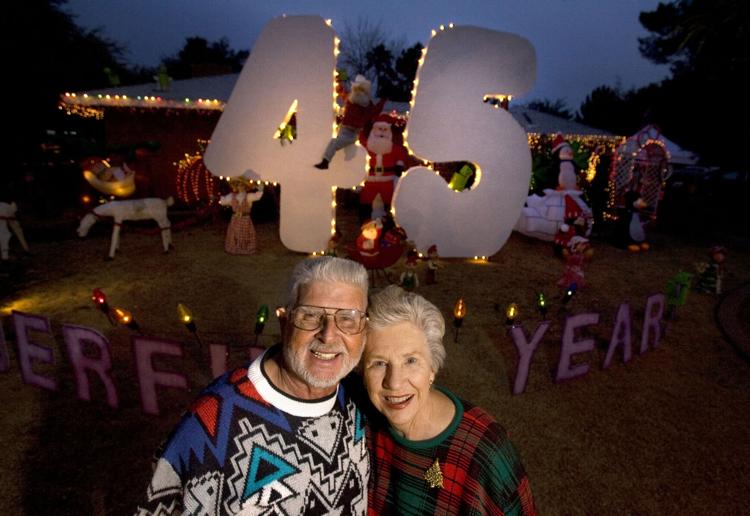 "You know, home is where the heart grows right," he said.
Brown was 4 months old when his parents moved into their Winterhaven home in 1964.
Their first year in the neighborhood, Brown's parents — Shirley and Stanley — decorated their home on East Farr Street with a blow up Santa, four reindeer, three elves and a sled.
Over the years the family has expanded and changed their annual displays, including a space alien themed display in 2019, Jeffrey Brown, their eldest son, said.
They have since moved from the Farr Street home to a home in the heart of the Winterhaven neighborhood, where North Christmas Avenue intersects with East Kleindale Road.
The Browns will still display some decorations outside their home, as many families do during the holidays, Brown said. But they don't plan to go all out like they would for the festival.
Brown said he had expected festival organizers to decide on a drive-thru event this year, but he said he understands why the festival was canceled. It would be difficult to keep people from walking through the neighborhood, and and to enforce a mask mandate and social distancing among large crowds, he said.
"It's a challenge that I don't think the board wanted to take on because of having that, you know, held over you that someone got sick or died after visiting Winterhaven," Brown said. "That's not a good thing. So I think they were just defaulting on the best thing would be to just go ahead and cancel it this year."
This is the second year the festival has been canceled, Brown said.
"It is significant but I think we need to remember that COVID-19 is a significant foe," Brown said, citing the deaths across the U.S. and world.
In 1973, organizers voted to cancel the festival due to the energy crisis, when oil prices skyrocketed and consumers were asked to conserve energy. That year, the Browns placed luminarias outside their home every night for about a week to bring some light to the neighborhood. Other neighbors followed suit, Brown said.
A community experience
The festival was started in 1949 by Winterhaven's original developer, C.B. Richards, after he visited similar neighborhood light displays in Beverly Hills, California, Arizona Daily Star archives show.
He designed the whole neighborhood with the hope it would be able to host a big holiday festival like the one visited by many thousands here every year.
So many people attend the event sponsored by Tucson Electric Power that in the last couple of years, it has collected about 60,000 pounds of food each holiday season for the food bank.  
The Community Food Bank issued a statement of support for the decision to cancel the event, saying it puts "the health and safety of our community first during this pandemic." 
"We will miss this festive holiday tradition, and the food drive that accompanies it," said Michael McDonald, CEO of the Community Food Bank of Southern Arizona. "As we continue to see job losses and families struggling in this economy, we do encourage people to donate online or to sign up to volunteer and help distribute food this holiday season at communityfoodbank.org. We join the Winterhaven neighborhood in the hope of healthier and brighter times ahead."
Visitors to last year's Winterhaven Festival of Lights donated nearly 50,000 pounds of food and nearly $25,000 to fight hunger in the Tucson area.
Looking ahead
Festival organizers said they hope to be able to hold the event safely for the 2021 holiday season. 
In the mean time, to ensure the community is aware of the cancellation and to minimize non-resident traffic in the neighborhood, the city will provide traffic control barricades and signage. 
The organizers also encourage community members to support the food bank. 
Winterhaven Festival of Lights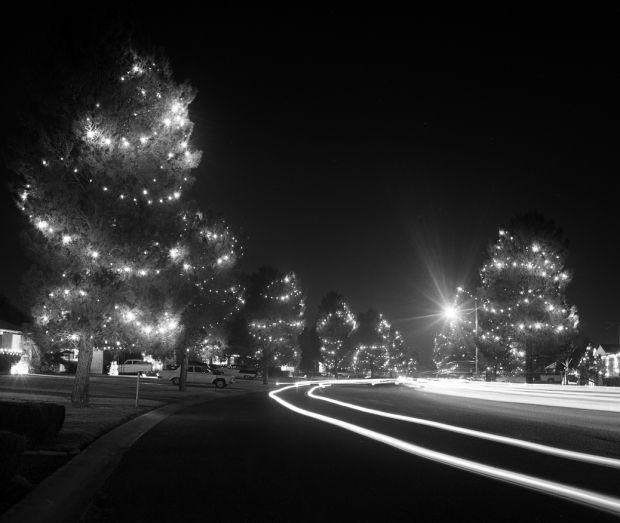 Winterhaven Festival of Lights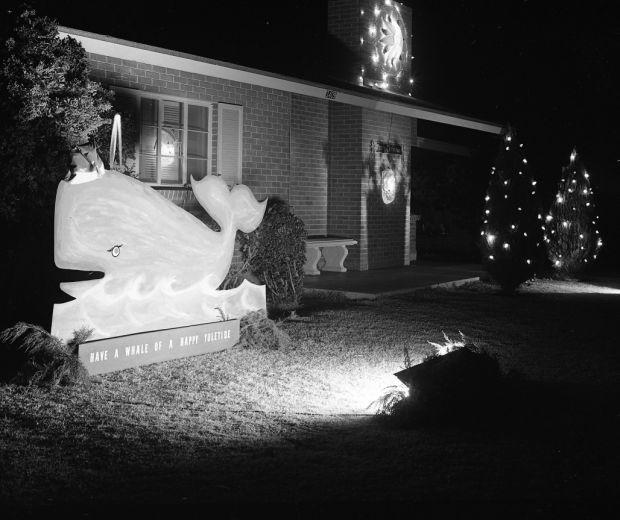 Winterhaven Festival of Lights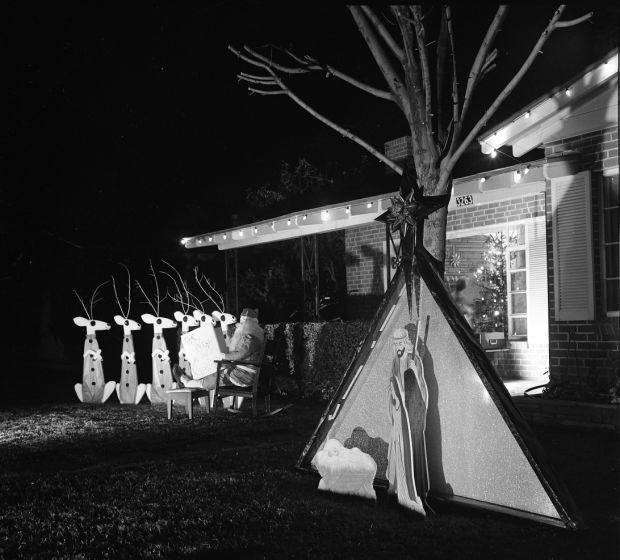 Winterhaven Festival of Lights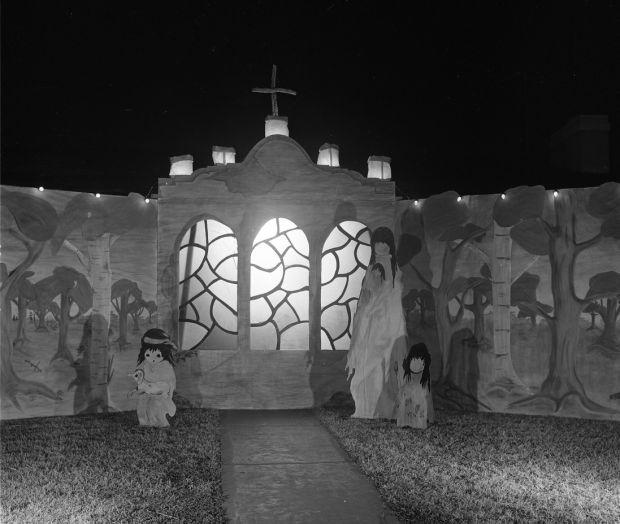 Winterhaven Festival of Lights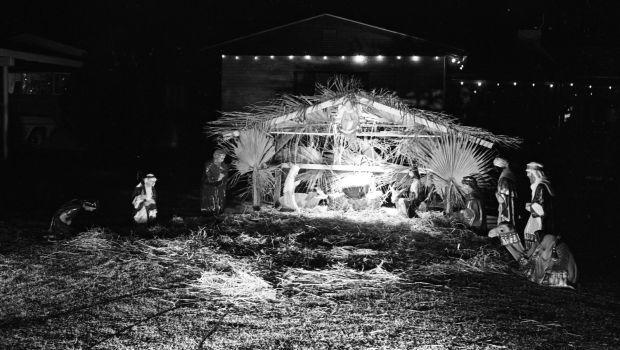 Winterhaven Festival of Lights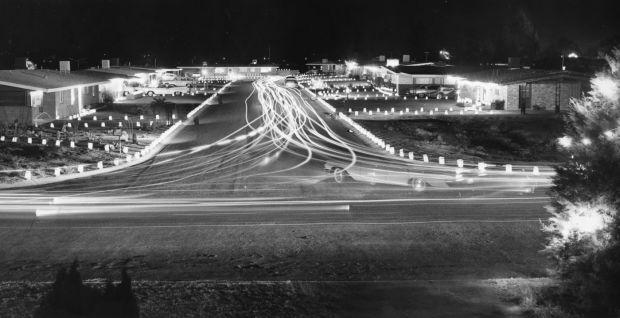 Winterhaven Festival of Lights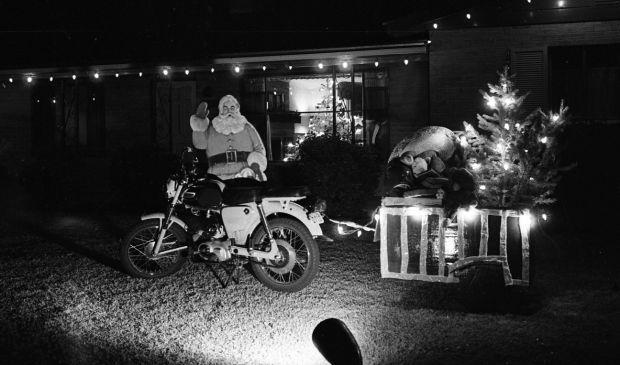 Winterhaven Festival of Lights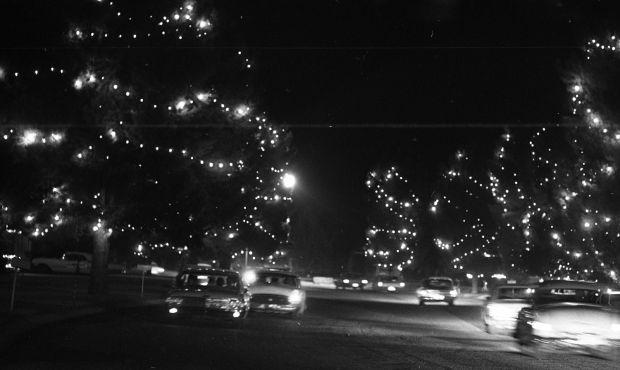 Winterhaven Festival of Lights
Winterhaven Festival of Lights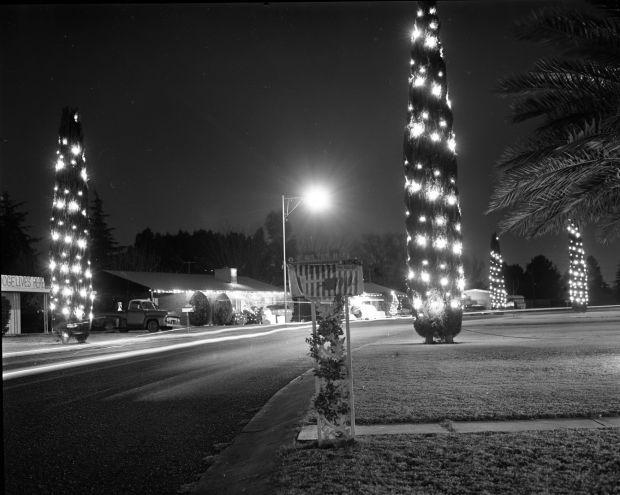 Winterhaven Festival of Lights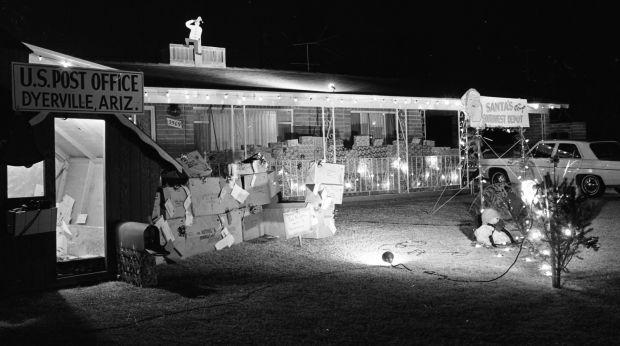 Winterhaven Festival of Lights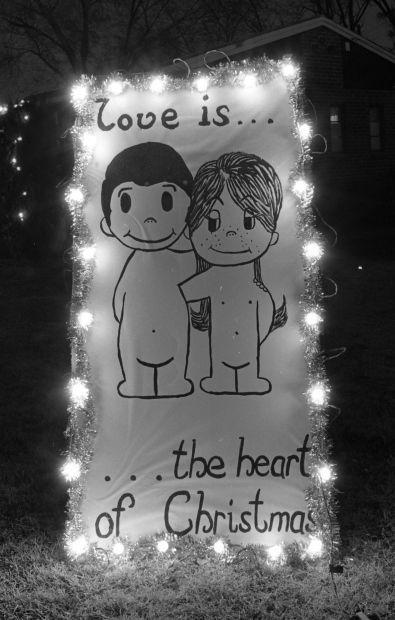 Winterhaven Festival of Lights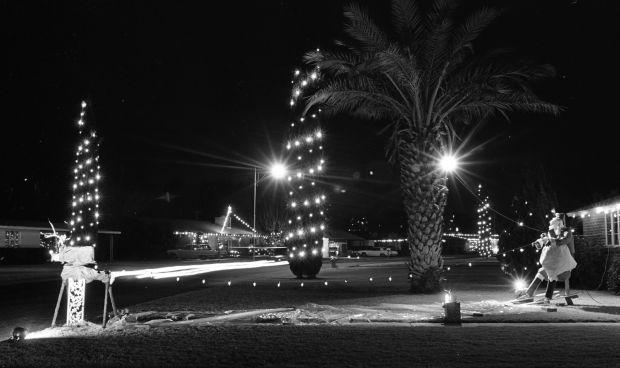 Winterhaven Festival of Lights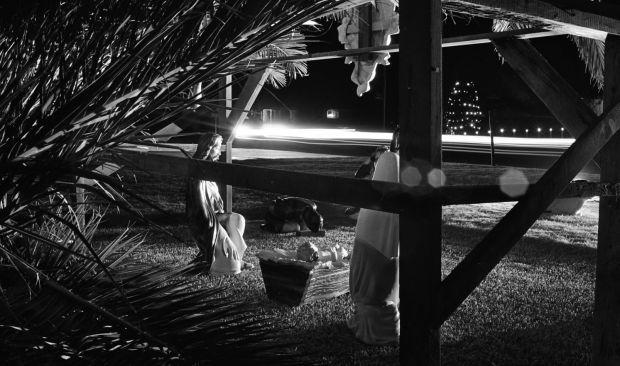 Winterhaven Festival of Lights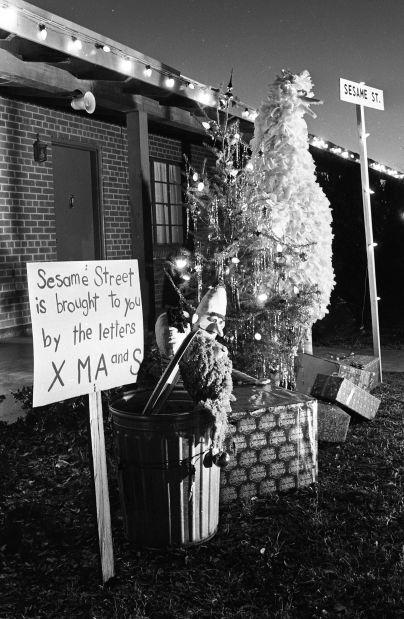 Winterhaven Festival of Lights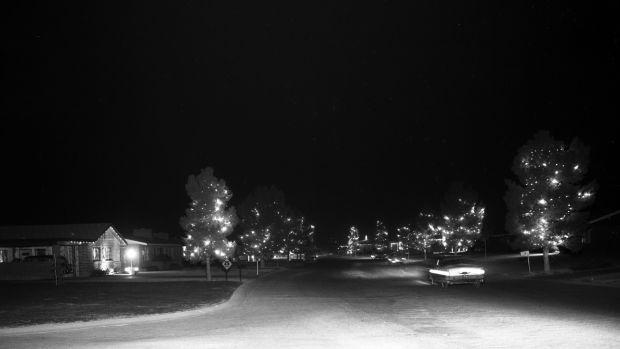 Winterhaven Festival of Lights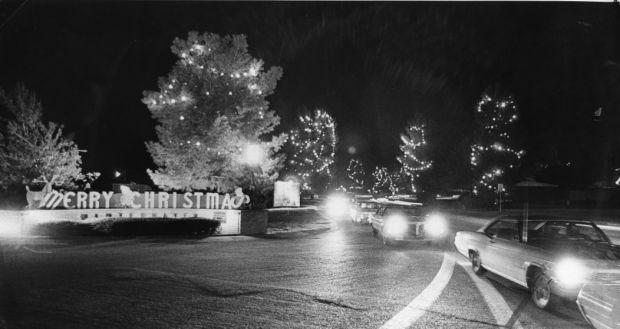 Winterhaven Festival of Lights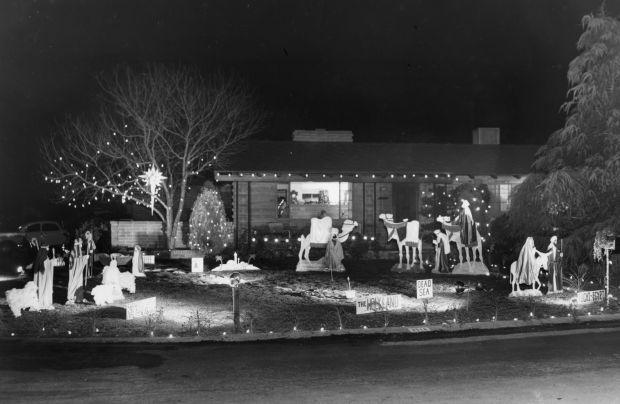 Winterhaven Festival of Lights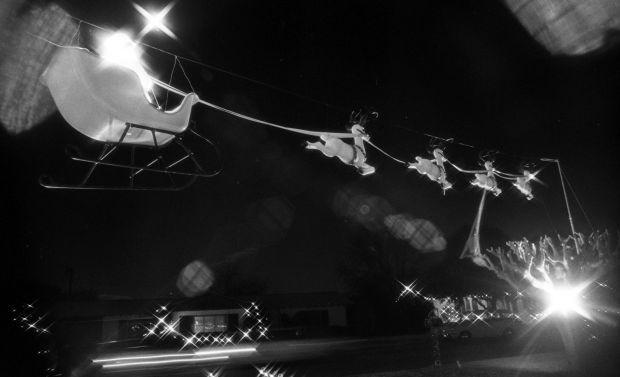 Winterhaven Festival of Lights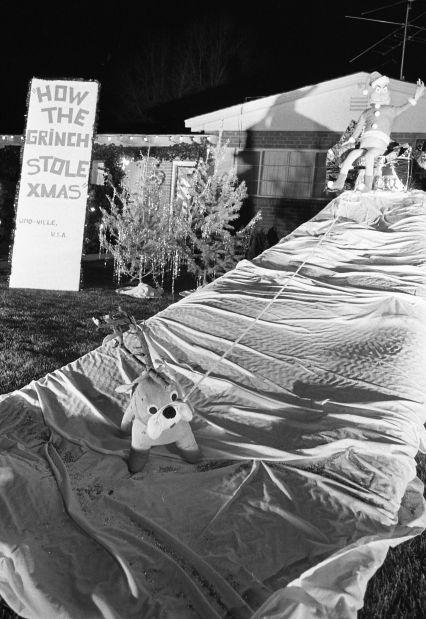 Winterhaven Festival of Lights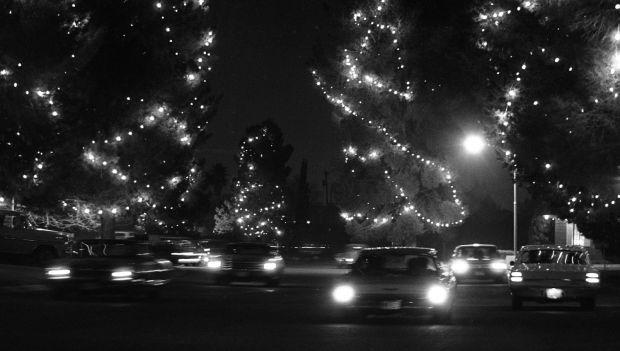 Winterhaven Festival of Lights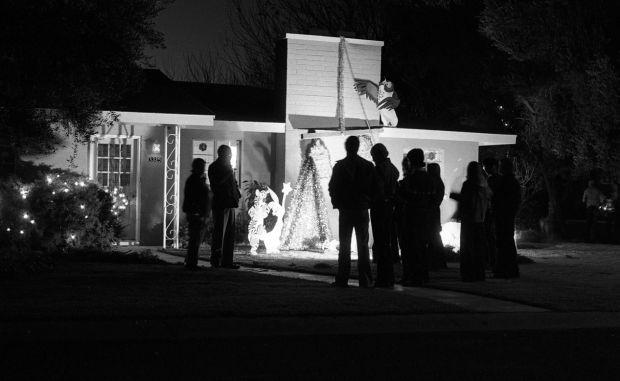 Winterhaven Festival of Lights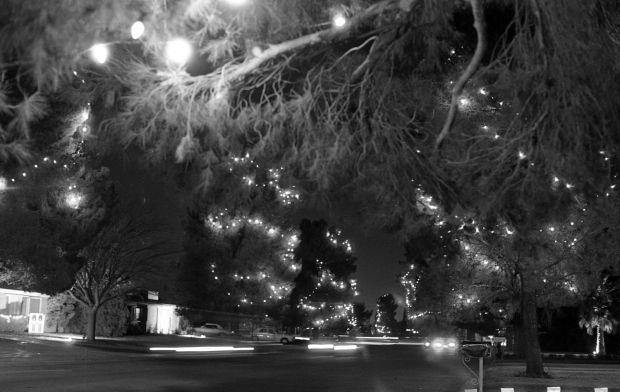 Winterhaven Festival of Lights
Winterhaven Festival of Lights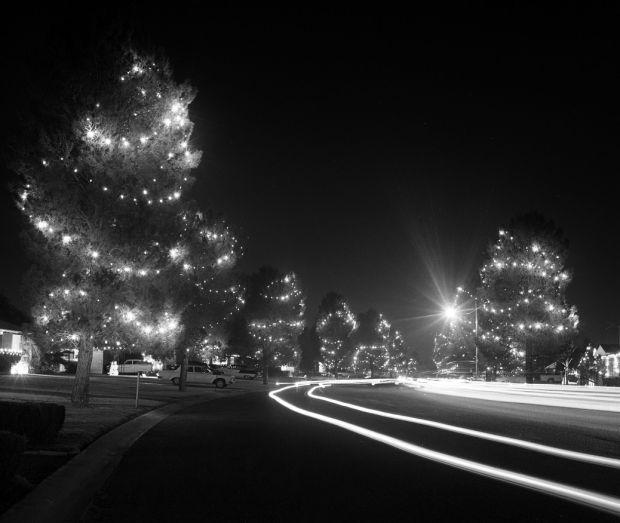 Stanley Brown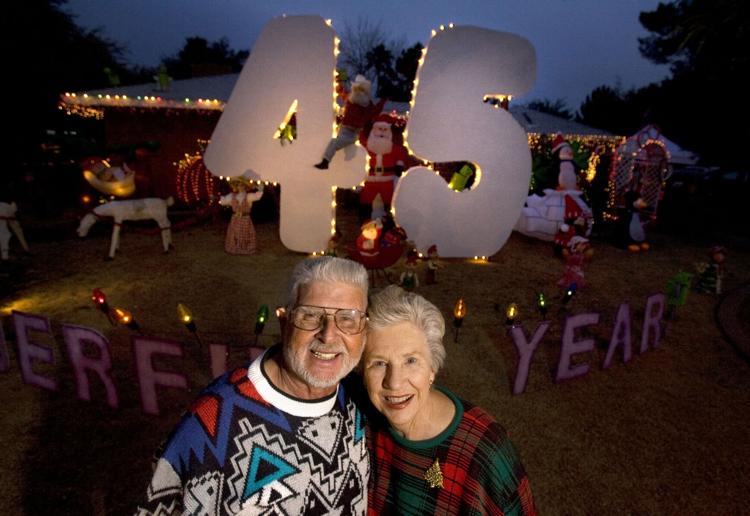 Tucson mayor's first state of city address focuses on pandemic, economy, public safety
In her inaugural state of the city address, Tucson Mayor Regina Romero reviewed her first year in office, a time that has been largely defined by the ongoing pandemic.
Romero was sworn in as Tucson's first Latina mayor Dec. 1, 2019. Before that, she served three terms as a city councilwoman, having first been elected to the council in 2007.
"A year ago to the day, I was sworn into office as the mayor of our beautiful and diverse city," she said. "Since then, I have been hard at work to deliver on my promise to build a safe and sustainable city with economic opportunity for all. I ran on a bold platform to take our city to the next level of progress and prosperity."
In prepared remarks, Romero highlighted the city's strategies to mitigate the impact of COVID-19, improvements to the transportation system, the city's public-safety initiatives and actions against climate change, and she reviewed some of her plans for the upcoming year.
Similar to other elected officials, not all of Romero's policies have been met with open arms. In particular, the Democrat received backlash for her decision to institute a mask mandate for the city as coronavirus cases ramped up in June, as well as her decision to display a Black Lives Matter banner from City Hall.
In October, a right-wing group began an official effort to recall the mayor and is attempting to collect nearly 25,000 signatures by Feb. 27.
On the other hand, Romero has also been praised for her effort to combat the virus as well as her decisions to stand by marginalized communities. Even among these controversies, the mayor seemed undeterred Wednesday, highlighting the "resiliency" of Tucsonans when confronted with some of the most difficult circumstances.
"At the end of the day, no matter what difference of opinion we may have, we all have one common goal: to create a safe and sustainable city with economic opportunity for all. I am proud to report that the state of the city is resilient, and prepared to return stronger than ever," she said.
Public-health crisis
Romero reviewed the city's efforts to mitigate the spread of the coronavirus and assist residents in need during "the worst health crisis our world has seen in recent history."
"It is undeniable that COVID-19 has tested our limits, and we are still actively fighting this deadly virus," she said. "In Pima County, we have lost close to 700 lives to COVID-19. Each and every one of those lives is much more than just a statistic. They were parents, grandparents, sons and daughters, aunts and uncles, friends and neighbors. They were our fellow Tucsonans."
The city received nearly $96 million in federal CARES Act funding, allocating more than half of that amount toward community grant programs and emergency assistance. This includes over $7 million for small businesses and over $5 million to workers and families. The council has also allocated millions of dollars toward COVID-19 testing, particularly in low-income areas.
"Early on in the pandemic, and in the absence of clear direction from higher levels of government, we had to make some difficult decisions to protect public health. We were proactive with our mitigation efforts — often several steps ahead of our state and federal government."
Most recently, the mayor and council voted to establish a mandatory nightly curfew as coronavirus cases reach new highs throughout the county and state.
Starting Friday, Dec. 4, the curfew will be in place each night from 10 p.m. to 5 a.m. through Dec. 23.
"Although it is difficult to see, the collective sacrifices of all of us have saved lives," she said.
"I understand how exhausted and fatigued you are with this pandemic. I am too. But we need to stay the course. Brighter days are ahead. There is light at the end of the tunnel."
Transportation improvements
The mayor also highlighted improvements that have been made to the city's transportation system in the last year.
In particular, Romero said Proposition 101, a five-year, half-cent transaction privilege sales tax to fund street improvements and public safety investments, continues to deliver since it was approved by voters in 2017.
"To date, we have paved 670 miles of road in our main city corridors, and more than 225 miles in our neighborhoods and local streets," she said.
Romero went on to discuss roadway projects that were initiated this year, including the Broadway corridor project, which will widen the boulevard to six lanes from Euclid Avenue to Country Club Road.
Environment and climate
During her mayoral campaign, Romero emphasized plans to reduce Tucson's environmental footprint and to protect the city's residents from the impacts of climate change.
"Planning for the future requires us to adapt to the unique challenges climate change poses to our city," she said Wednesday. "This summer, we saw this front and center, with wildfires in our mountains, and 100 days of 100 degree-plus heat. This not only presents an existential threat to our globe, but locally, climate change has serious, real-world consequences right here in Tucson."
The City Council voted in September to declare a climate emergency and initiated a plan to go carbon neutral by 2030. The plan also sets goals to transition away from fossil fuels by electrifying the city's public transit, incorporate green infrastructure into community design, plant more trees, increase water conservation and work to eliminate 50% of waste by 2030.
The city launched its Tucson Million Trees initiative in collaboration with Trees for Tucson earlier this year and hired an Urban Forestry Program manager to support the effort. The council is also working with Tucson Water to ensure water security and improve the city's water infrastructure.
Public Safety
Romero also highlighted efforts to support public safety, including facility renovations, equipment upgrades, body camera purchases for police officers and vehicle replacements.
In reference to the death of a Tucson resident in police custody earlier this year, as well as several police brutality incidents throughout the country, Romero pointed to steps that the council has taken to build trust between community members and law enforcement.
"This year, our city and our nation have been confronted with difficult but necessary conversations about policing, equity, and justice," she said. "However, I believe what sets Tucson apart is that we have approached these conversations honestly, with a willingness to talk openly about issues of systemic racism and cultural bias. While we still have much work to do, we have made positive strides to improve trust and reimagine the role of our Police Department in providing public safety."
The council voted earlier this year to create a Community Safety Pilot Program, which directed the Police Department to hire six additional social workers to manage mental health calls.
Plans for the future
The mayor said the city must continue to take steps to mitigate the spread and impact of the pandemic.
"We must continue to tackle the immediate health crisis brought on by the virus, but we must also plan for short-, mid-, and long-term goals and initiatives," she said. "We have momentum to make this happen."
In addition, Romero said she will work with the council and city manager to build a recovery and economic opportunity plan that will help pave Tucson's recovery after the pandemic. This plan will likely include the recruitment of innovative businesses to Tucson, which will help create jobs, as well as the continued expansion of a citywide Wi-Fi project, which will help to address distance learning and the digital divide for children and families.
"My vision is to be a city that, at all levels, supports and leverages small businesses, start-ups, accelerators, and incubators to make Tucson a leader in creating green jobs, tech jobs, and the jobs of the future," Romero said.
The city has put itself in a good financial position, Romero said, and for the first time will be able to put 10% of its General Fund into the Rainy Day Fund. Tucson also has approximately $2 million left in federal CARES act dollars.
"Tucson, we have so much to look forward to in the coming years," she said. "Yes, 2020 has tested our limits, but we have proven our resilience, and positioned ourselves to come back stronger than ever."
Mask Handout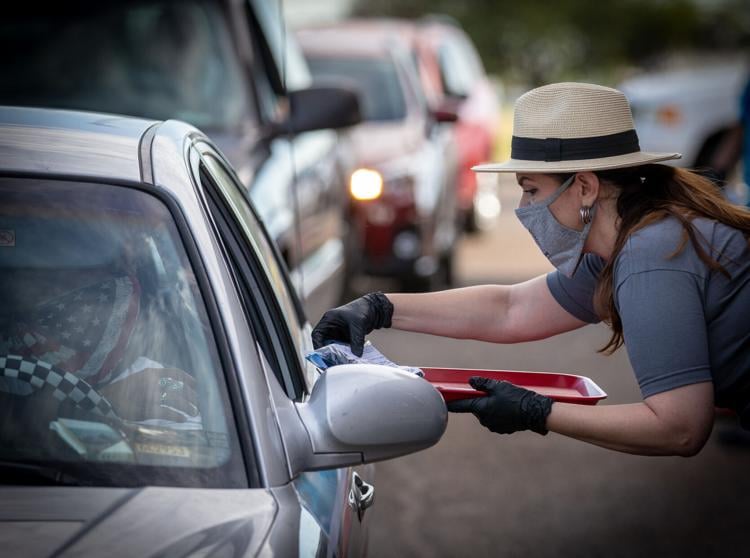 Mask Handout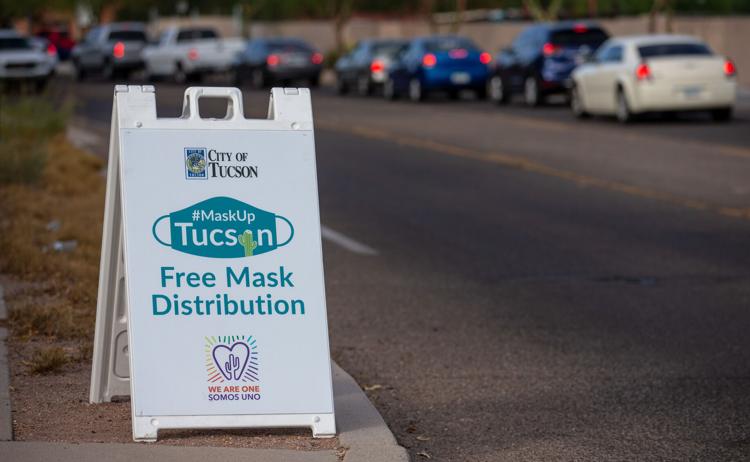 Mask Handout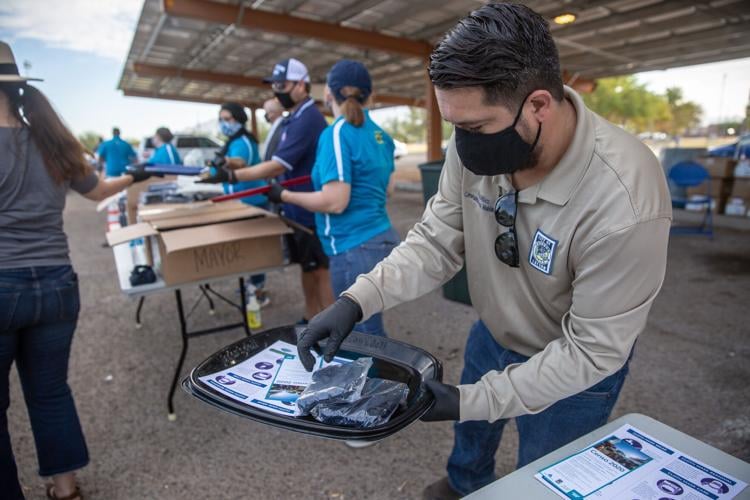 Mask Handout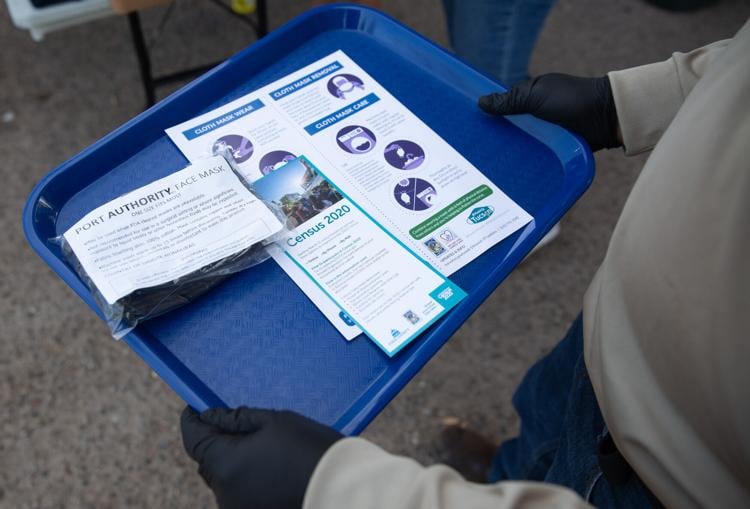 Mask Handout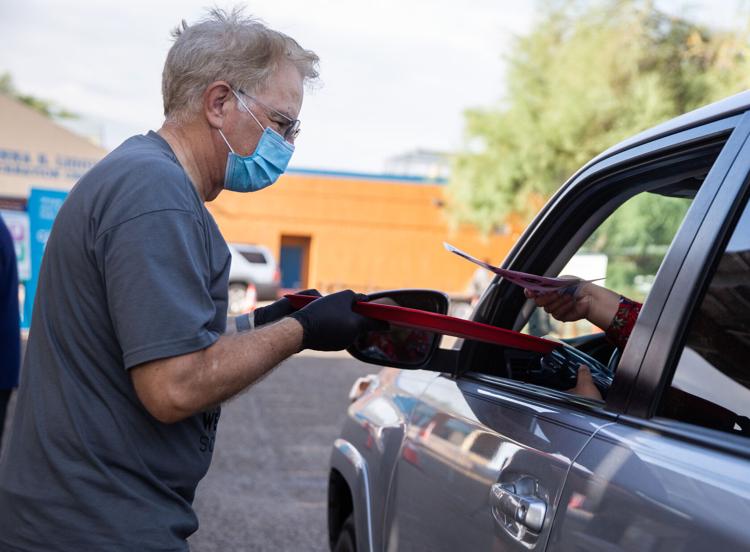 Mask Handout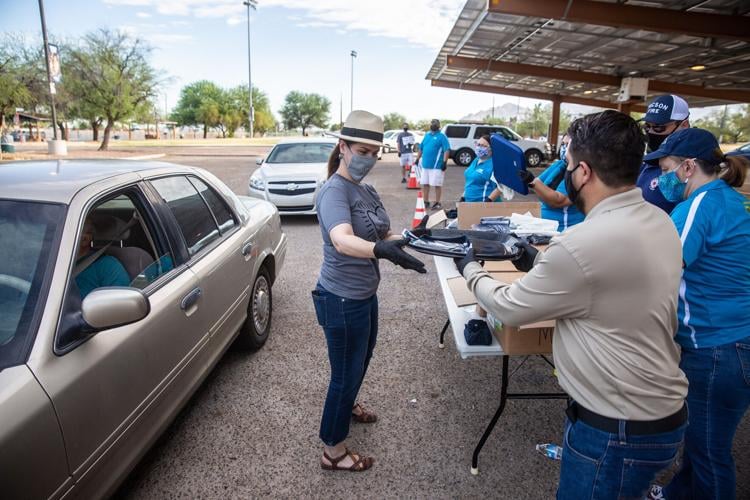 Mask Handout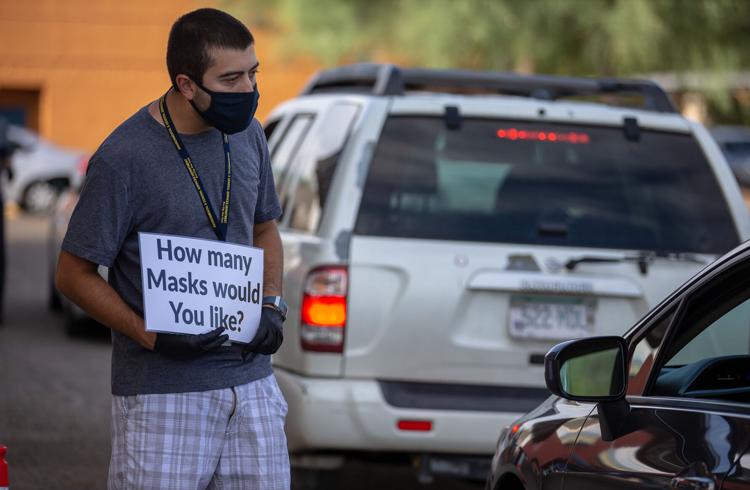 Mask Handout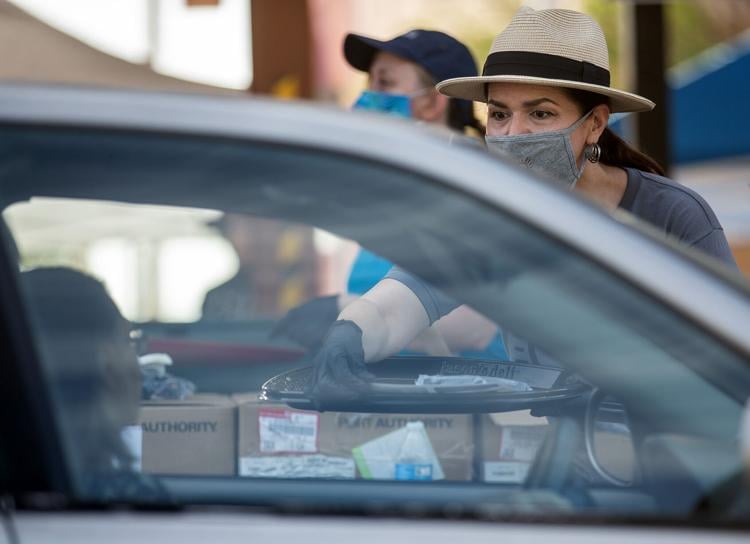 Mask Handout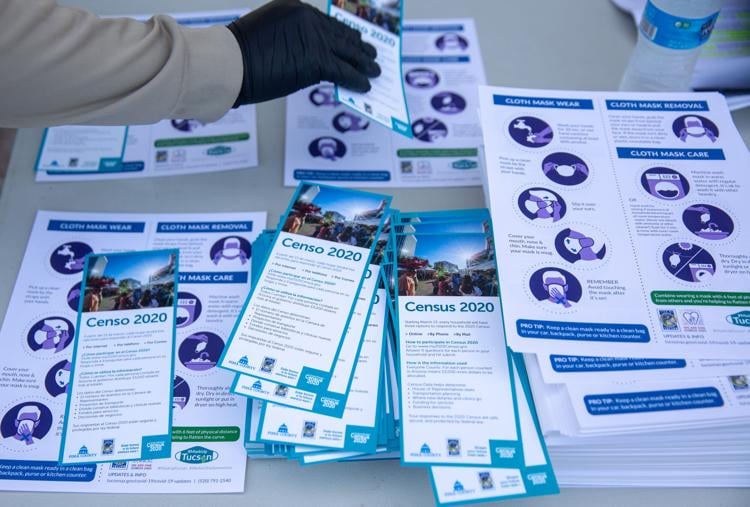 Mask Handout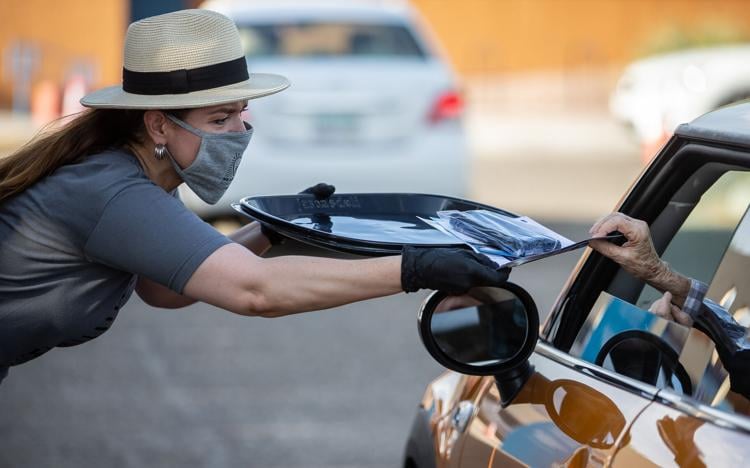 Mask Handout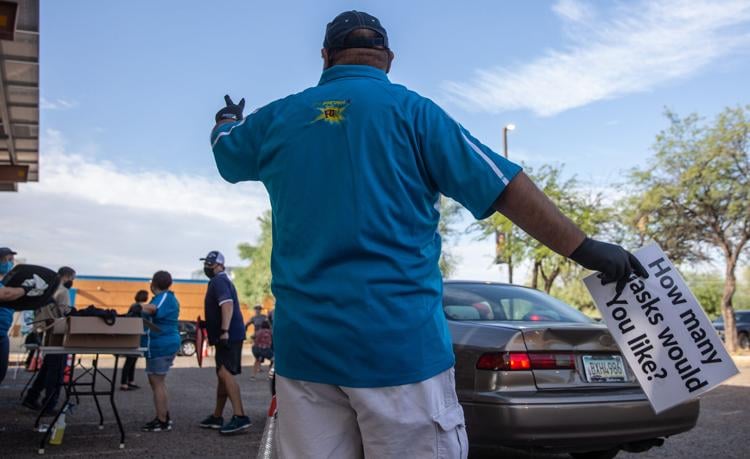 Tucson sees surge in vehicle, motorcycle fatalities despite virus-related decrease in traffic
Tucson's streets have been less busy but more deadly during the coronavirus pandemic, police data shows.
Fatal car and motorcycle crashes have more than tripled so far this year compared to last year despite less traffic on the roads, Tucson Police Department statistics show.
Eighteen drivers and passengers have died so far this year in vehicle crashes other than motorcycles, compared to five such deaths in the same period last year, the data show.
Motorcycle fatalities, which are recorded separately, also have spiked within city limits to 17 deaths this year compared to five this time last year.
Traffic deaths were down slightly last year in Tucson from the previous year.
Meanwhile, pedestrian deaths have declined to 13 so far this year compared to 17 last year. And one bicyclist has died, compared to zero at this point in 2019.
Wildfires such as the Bighorn Fire north of Tucson leave the ground charred and unable to absorb water, which can increase flood risks. "Even …
Nearly a dozen U.S.states have seen death rates rise in lighter traffic, according to the nonprofit National Safety Council, though the increase has not been statewide in Arizona.
The Tucson trend came as a surprise to police Capt. Diana Duffy, the department's traffic safety coordinator.
"I think we all expected accidents to decrease and deaths to decrease," Duffy said in an interview. "Instead collisions are down and fatalities are up."
It turns out that when streets are empty, some drivers tend to get lead feet.
"Excessive speed" was the top factor in most of the recent road deaths, Duffy said.
Impairment also was a factor in some cases, she said, and noted a national survey that found a 200% surge in alcohol sales this past spring.
TPD is aiming to curb the death toll by assigning motorcycle officers to patrol near crash-prone intersections, Duffy said.
It's hard to say how much lighter Tucson traffic has become, though it "absolutely" is occurring, said Blake Olofson, a traffic engineer at City Hall.
A precise count would be expensive and impractical because a full-scale count typically is done once a year, he said.
But some trends emerged in the limited research that exists, a joint study between the city and the University of Arizona that used location data from smart phones to assess Tucson's traffic capacity.
The research showed a noticeable decrease in traffic on Tucson streets when various stay-at-home orders were in place from around mid-March through mid-May.
The trend to higher traffic fatality rates does not extend to roads policed by the Pima County Sheriff's Department or by Arizona state troopers, those agencies said.
Fatal crashes on county roads stand at 18 so far this year, about the same as last year, officials said.
Meanwhile, the Arizona Department of Public Safety, which polices state highways, has seen a steep decline in fatalities. The death toll so far this year is 160 compared to 200 in 2019, officials said.
At least 11 states from coast to coast have seen spikes in traffic deaths, the National Safety Council said.
The council released a preliminary estimate last month based on April data from all 50 states showing a 36% spike in fatality rate per miles, as the number of miles driven dropped 40%.
In a statement on the safety council's website, the group's president and CEO urged drivers to be civic-minded in the era of COVID19.
"Right now, in the midst of a global pandemic, we should take it as our civic duty to drive safely," Lorraine M. Martin said.
"If we won't do it for ourselves we should do it for our first responders, our law enforcement and our health-care workers who are rightly focused on coronavirus patients and should not be overwhelmed by preventable car crashes."
Six sites throughout Tucson handed out masks to residents as a part of the citywide #MaskUpTucson campaign. Each site, located in a respective…