Well. It's that time already.
Every store you walk into has a section of back-to-school supplies all set up (or almost — the El Con Target is a mess FYI) for easy shopping. 
So, we thought it would be a good time to check around and see who has the best prices, cutest backpacks and lunch boxes. 
I set out Wednesday morning and scoped out Fry's, Walmart, Target and Office Max. 
The prices were pretty competitive between Fry's, Walmart and Target, with less than a dollar difference on the total cost of our list. 
Office Max is always quite a bit more expensive (by about $7), so I didn't include them in the price comparison, but the store has some awesome backpacks and super cute extras that you'll see if you scroll down. Plus, if you really want to avoid crowds, it might be the place for you. 
Fry's ended up being least expensive when it came to basic school supplies for the kiddos, but was most expensive for classroom needs. Walmart was cheapest in that category. Target is a little pricier on school supplies but only by about 80 cents. 
A few items have different counts because not all stores carry the exact same package of pencils, so the value might be a little different on certain things. 
Check out the side-by-side comparison below. Click to make it bigger.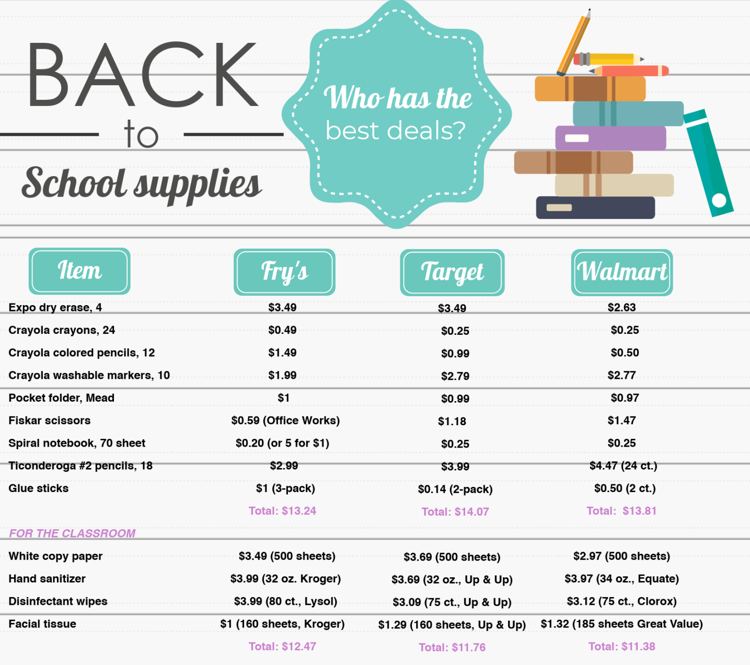 Back-to-school pro-tip: Don't wait until the week school starts to get supplies. You may think prices will drop, but they won't. There just won't be anything left. I made the mistake of doing this one year and ended up at Walgreens purchasing the last pocket folder they had for more money. 
Here are a few highlights from each store.
Target has the best selection of backpacks by far. You'll find Wonder Woman, Jurassic World, mermaid, sequins — you name it, it's probably at Target. They also have some adorable lunch boxes. 
Here are some of my favorites: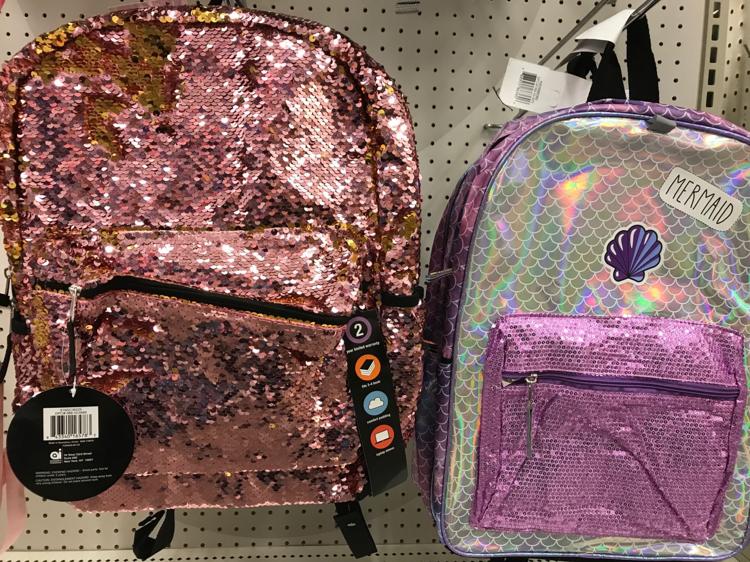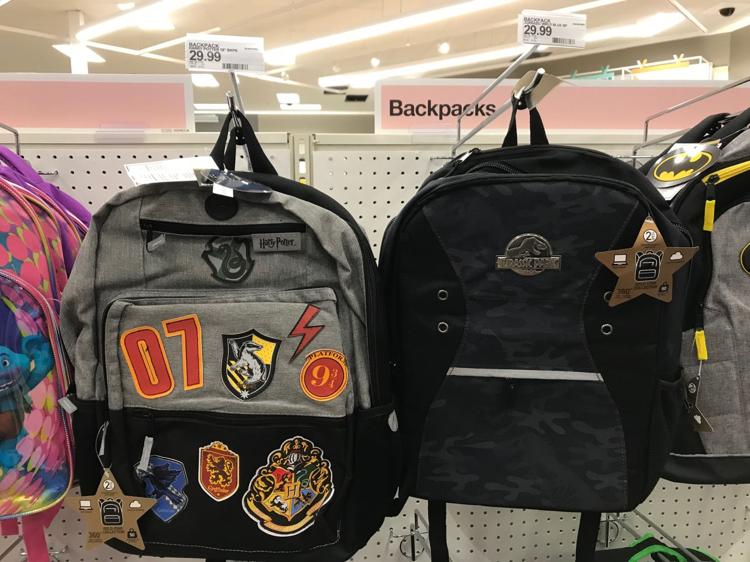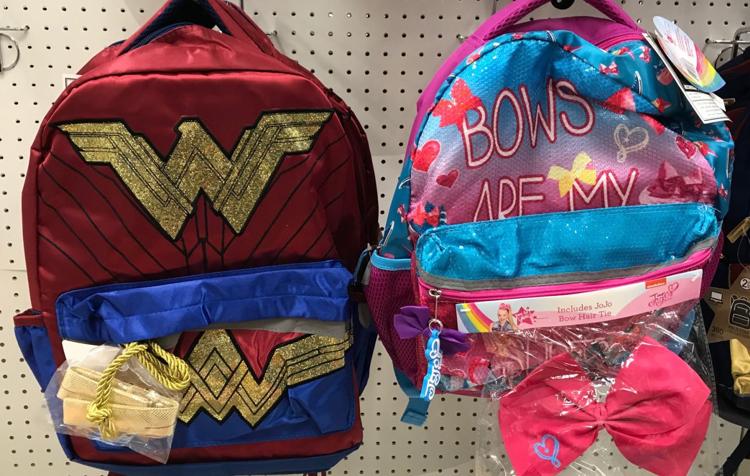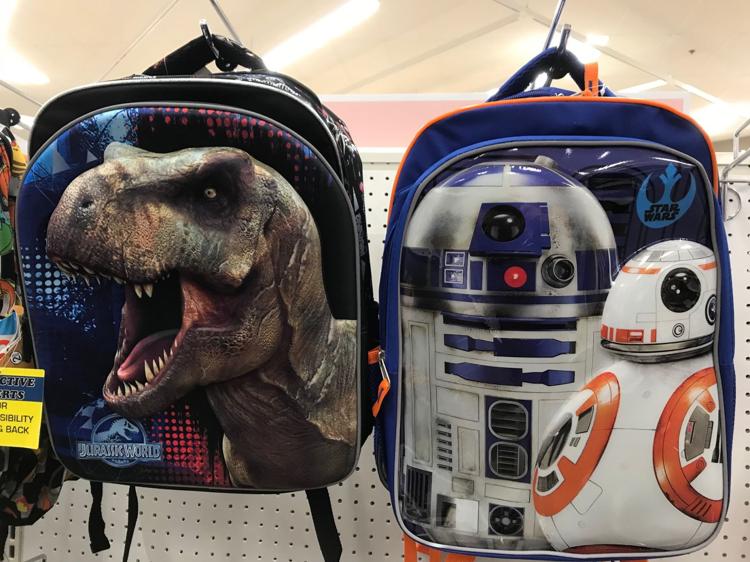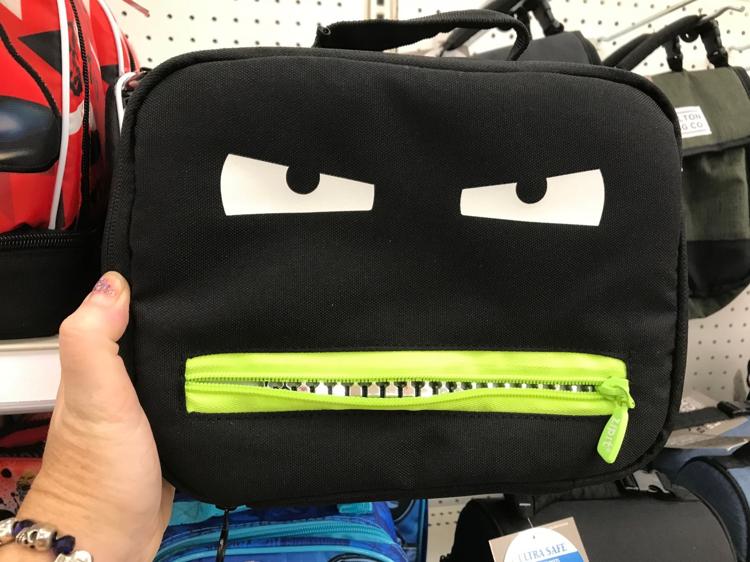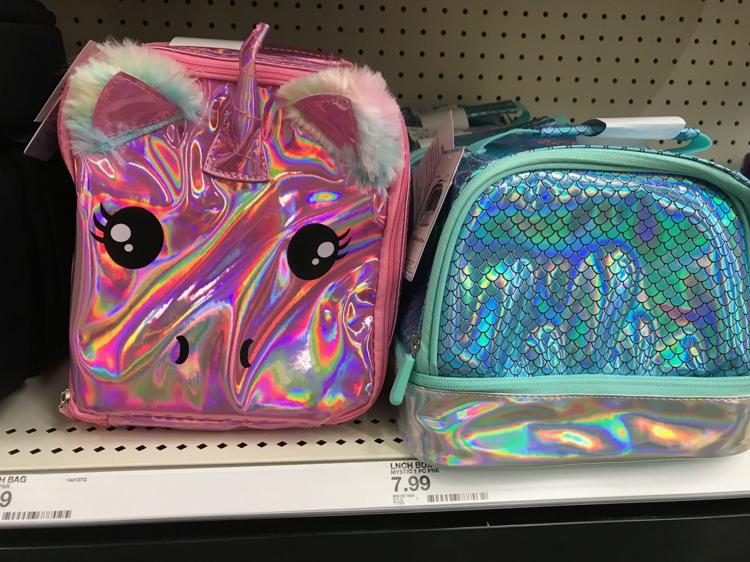 Target also has pretty cute stuff for teachers to decorate the classroom at the dollar section when you walk in the store.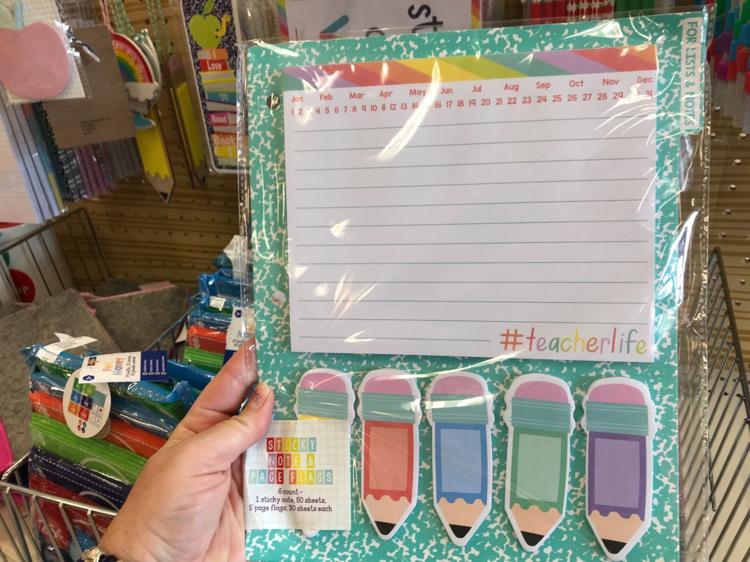 You don't necessarily think back to school shopping when you think of Fry's, but they have some surprisingly cute things there. So, do your food shopping AND back-to-school shopping in one convenient trip.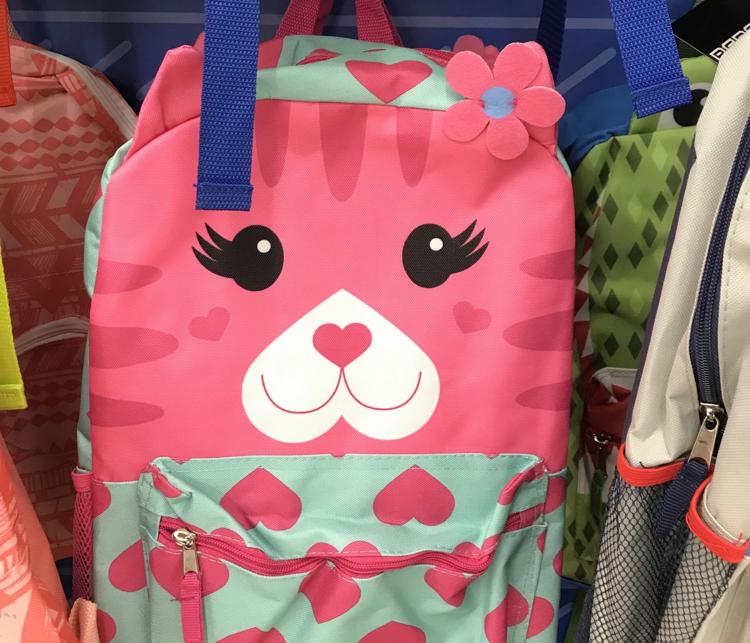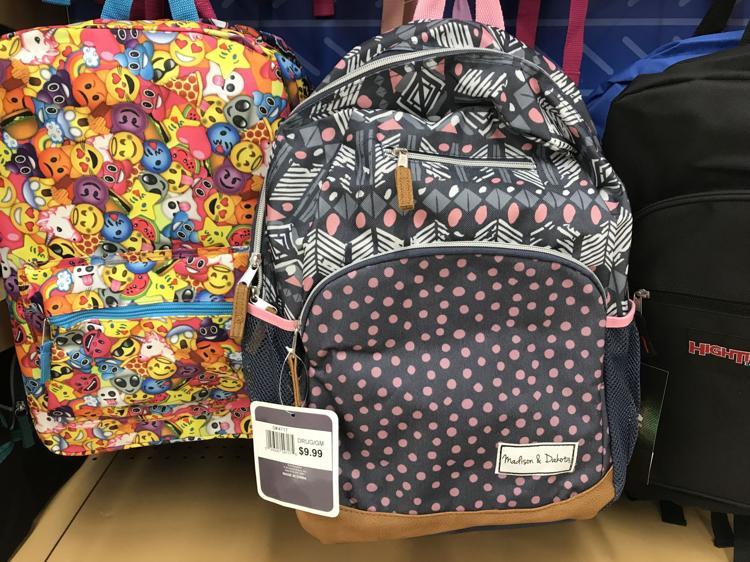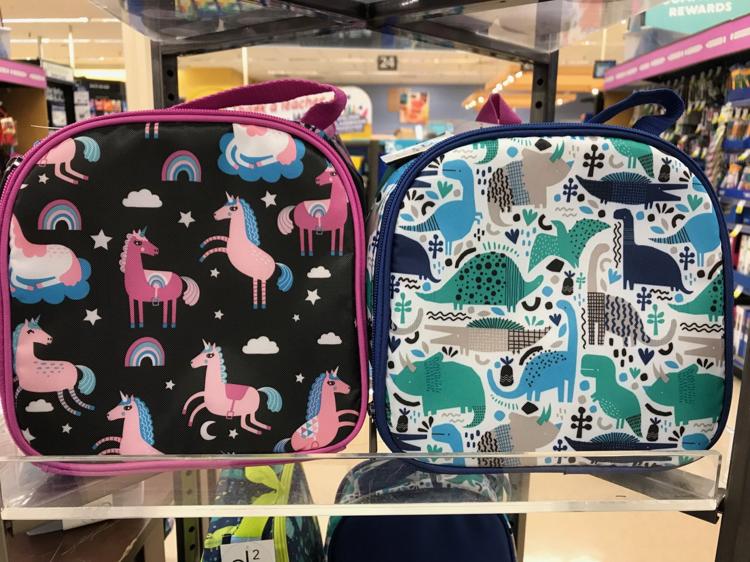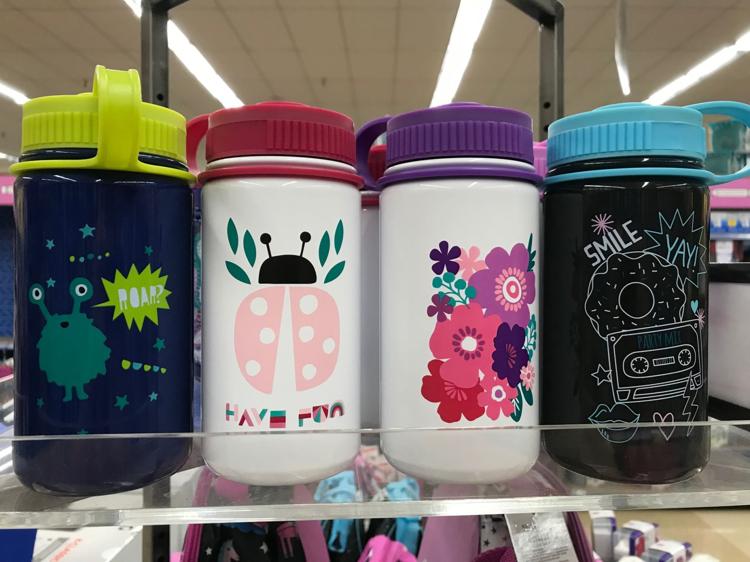 Walmart has a huge selection of folders, notebooks, pens and pencils, but not as many backpacks and lunch boxes as Target. It has adorable extras that are probably  not on  your child's list, like mermaid and unicorn notebooks and monster pencil pouches.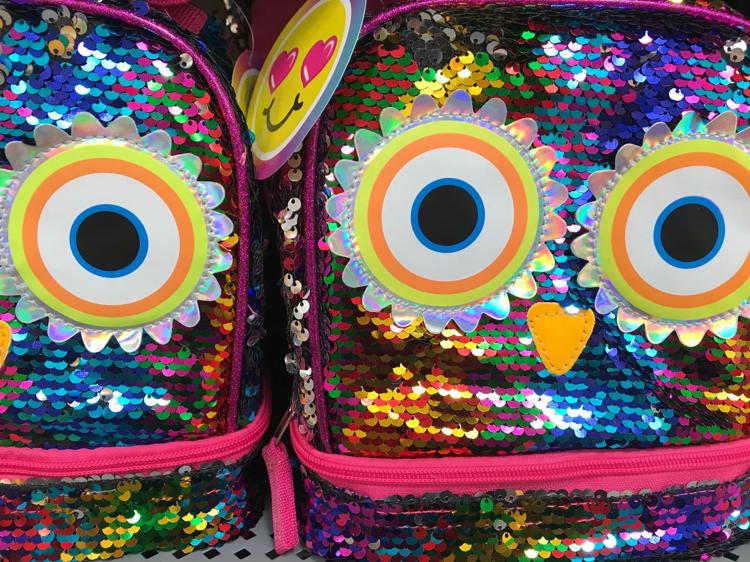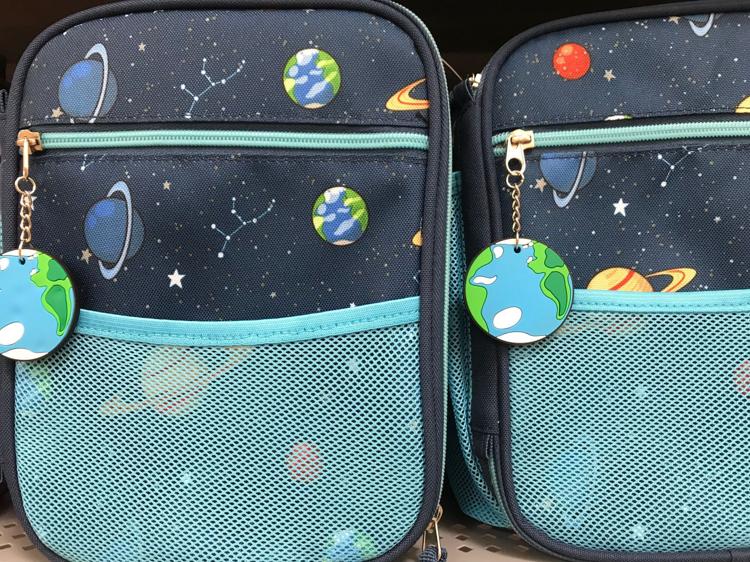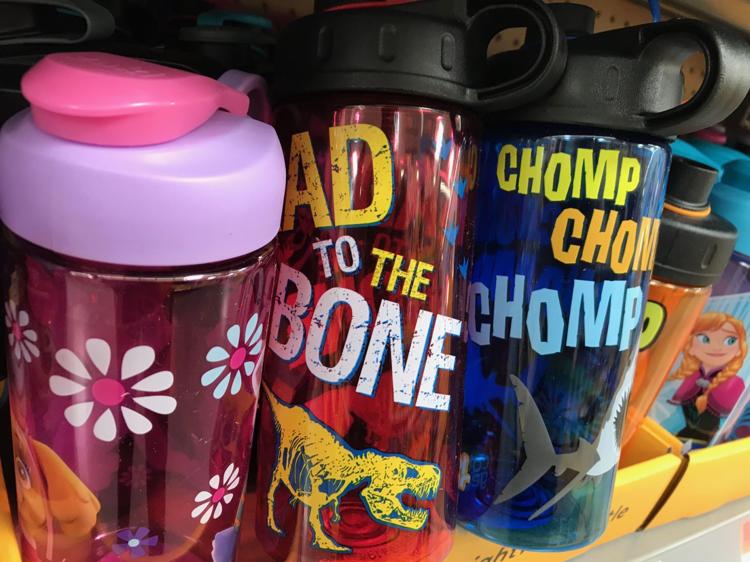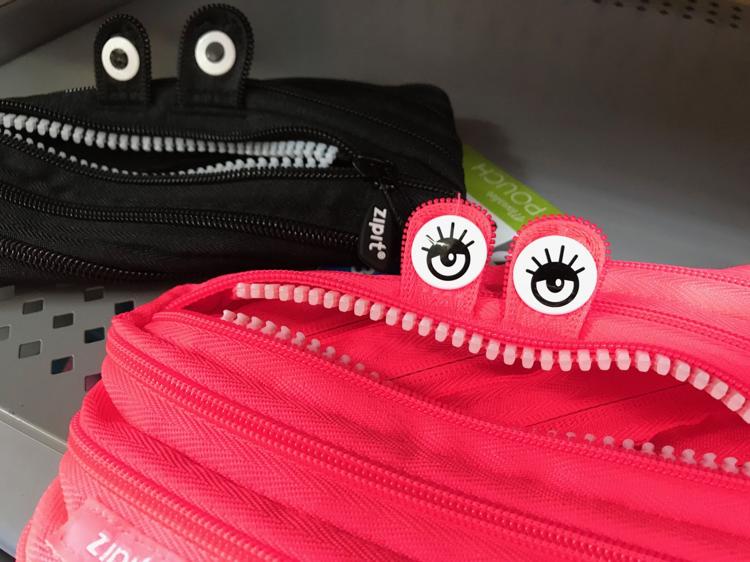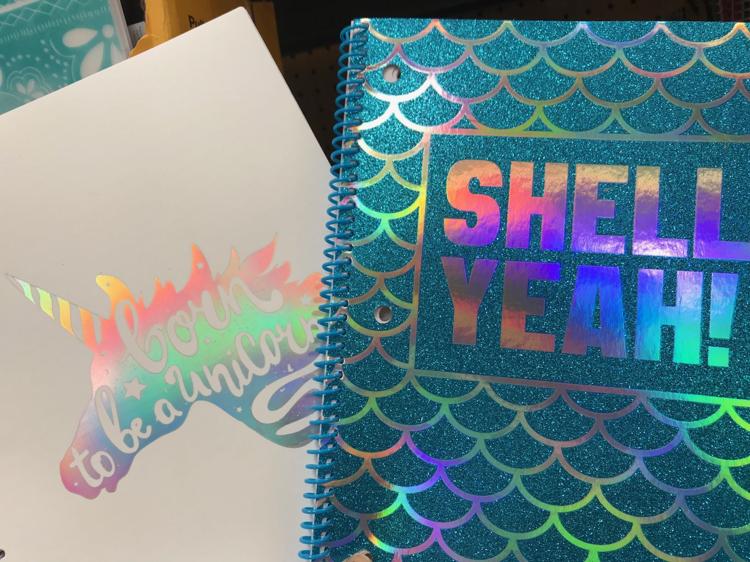 This place is great for adorable extras like donut pens and cupcake pencils. You'll be tempted to shop for yourself here, too. Plus, it's quiet and less chaotic than other stores. 
Oh, and if you have kids who are totally into slime, go here. There's an entire end cap with slime themed stuff from Nickelodian. You won't find these at any of the other stores I visited.