Bibliophile in the Desert is our new series column. Local reader, writer, and #ThisIsTucson Book Club moderator, Genevieve Dahl, shares book recommendations and novel reviews that include the most appropriate southwest locale to indulge in this month's reading pleasure.
Full disclosure, if you asked me to list my top 10 favorite authors, Kristan Higgins would be on that list. I will follow her blindly, cover to cover, without so much as a synopsis or a review because she never fails me. Her latest novel, "Pack Up The Moon," was no exception. She wrote it, I read it. There was laughter, there were tears, and I closed the book changed for the better.
Lauren Park is dying. She's in her 20s, has a successful career, is active enough, kids call her auntie, and she's blissfully wed to Joshua Park and even still, she is dying. Idiopathic pulmonary fibrosis.
Josh is pragmatic and pissed. He's equally committed to giving Lauren the time of her life and saving it, an impossible task. Lauren isn't too happy about her terminal diagnosis either but understanding that her time is likely limited and that her ever so beloved husband, already facing the world with challenges and traumas of his own, will need a little help from the great beyond to process her death, she devises a plan.
While Joshua is researching cutting edge lifesaving technology and renting beach houses, Lauren, unbeknownst to him is penning letters for him to read after her death. Within each one, a challenge that pushes Josh to not only move on but to continue to grow. And because she is funny, sometimes the challenges are too.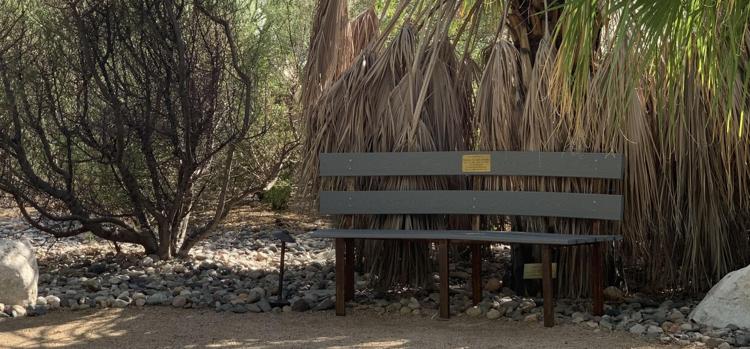 The unfolding is equal parts heartbreaking and hilarious. My family casted some wide-eyed looks in my direction as I cackled and sobbed my way through all 36 chapters of this beautifully written novel. As a reader, I was fully enamored, and as a writer, I was awed at Higgins' ability to twist and turn through perspectives and between different moments in time without so much as one bumpy transition.
Though Lauren and Joshua are indeed our main characters, they are supported by a dynamite cast of friends, family, and annoying neighbors I so desperately want to see come to life (make it happen, Netflix!). From the elderly karate instructor who forces Josh to throw a punch at her in front of his kindergarten classmates to Lauren's best friend Sarah, who we aren't sure if we love or dislike, the secondary characters in  "Pack Up The Moon" are top notch.
To me, a book qualifies as an excellent summer read if it takes me away from the present and transports me within its pages, even if the escape is brief. "Pack Up The Moon" does just that without the fluff and predictable plot other beach reads tend to deliver. It's a book that made me feel all my feelings and adjusted my perspective for the better. Tucson, to you, I highly recommend this novel.
Where to read it: Tohono Chul, an accurately self-proclaimed charming crossroads of nature, art, and culture. Sacred and special, this botanical garden's 49 acres had this reader feeling a much-needed sense of serenity. The grounds are peppered with hidden reading nooks and shaded benches, and you can feel the climate change as you walk throughout the property.
The garden's benefactors, Richard and Jean Wilson, once owned a bookstore onsite called The Haunted Bookshop. Today, Tohono Chul offers two gift shops, galleries exhibiting incredible local art, and a bistro with an exquisite menu. One of the docents, employed at the gardens for over 18 years, shared with me that she often finds people reading along the trails on her daily walk.
Located at 7366 N. Paseo del Norte, off Ina Road, Tohono Chul is the perfect spot to take "Pack Up The Moon." Read it on a bench under the shade of a mesquite tree or in the Garden Bistro courtyard with a prickly pear lemonade (or margarita). Either way, I think Josh and Lauren would approve.
Pack Up The Moon by Kristan Higgins is available at Mostly Books, 6208 E. Speedway. This author and #ThisIsTucson encourage readers to shop local and read local.
Stay tuned for an exclusive author interview with Higgins where we discuss "Pack Up The Moon" and her thoughts on writing a book based in Tucson.
Looking to dive deeper? Join the #ThisIsTucson book club group on Facebook.