This story was created for Pima Federal Credit Union by #ThisIsTucson. Thanks for supporting the businesses that support us!
---
Wet 'n' Wild is the biggest amusement park in Arizona, with 35 acres of water slides and surfing at Monsoon Bay. UPDATE: If you have a Tucson address on your driver's license you can get in to Wet 'n' Wild for $15 until the end of the season. That's 65 percent off the full ticket price.
The Westin Kierland Resort & Spa
The Adventure Water Park that's part of the resort includes a winding lazy river ride and a 110-foot-long waterslide. For younger kids, there's a play area and shallow pool. Aguamiel Pool a heated "adult pool" is a quiet retreat for adults. FlowRider is a bodyboarding and surfing attraction.
Let us count the ways: White sand beaches and swim-in movies at the Sunset Beach Pool, kid hangouts with mermaids and pirates, SplashRider X-treme, Sunset Splash Pad, dueling pirate ship water balloon battles, and inflatable water slides at Aqua Park.
The resort has a 7-acre water park with huge water slides, the Oasis Wave Pool for wannabe surfers, and a rolling river that's wide enough to float side-by-side. Wild Cat Springs is a kid favorite featuring three arching jets that shoot into a heated pool and an additional six water jets.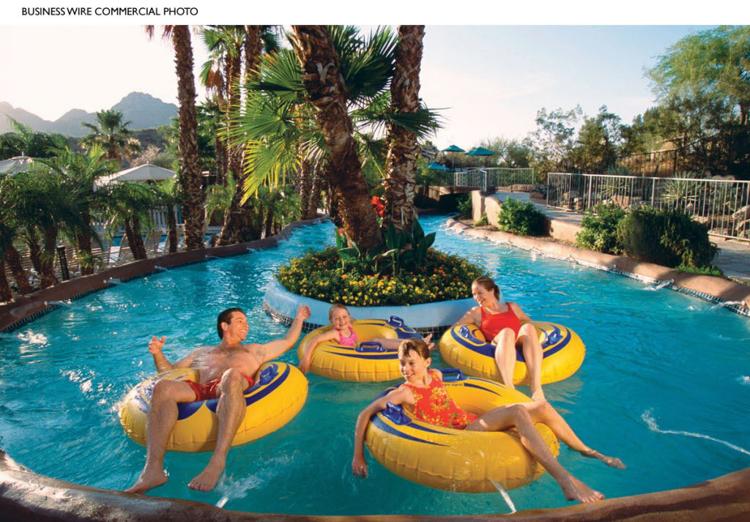 Pointe Hilton Squaw Peak Resort
This family-friendly hotel includes the River Ranch water park with a waterslide and lazy river, a sports pool, and an 18-hole mini golf course.
Sheraton Grand Resort at Wild Horse Pass
The winding river is 2.5 miles long and you can ride Adventure Boats, pedal boats and double kayaks.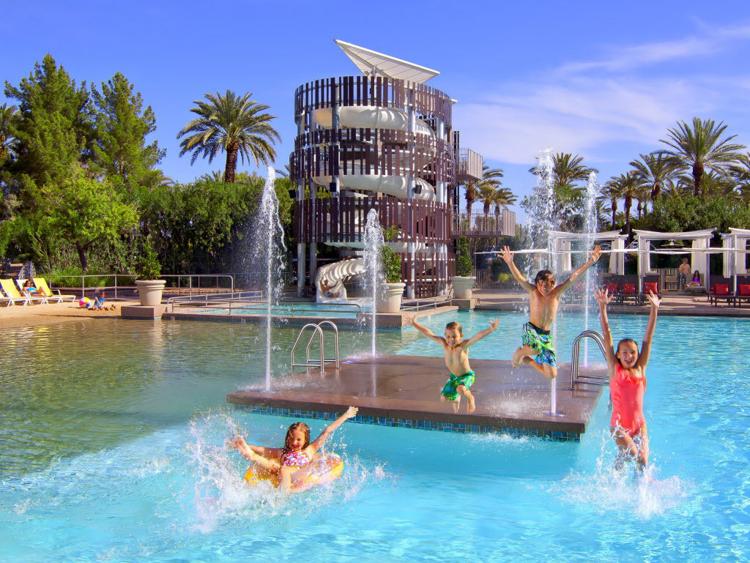 Take a Gondola ride through the resort and its lake. The resort's water playground has 10 swimming pools, 20 fountains, 45 waterfalls and a 3-story water slide, plus poolside cabanas and snack bar.
Ride the huge water slides, play water basketball, or relax on the lazy river.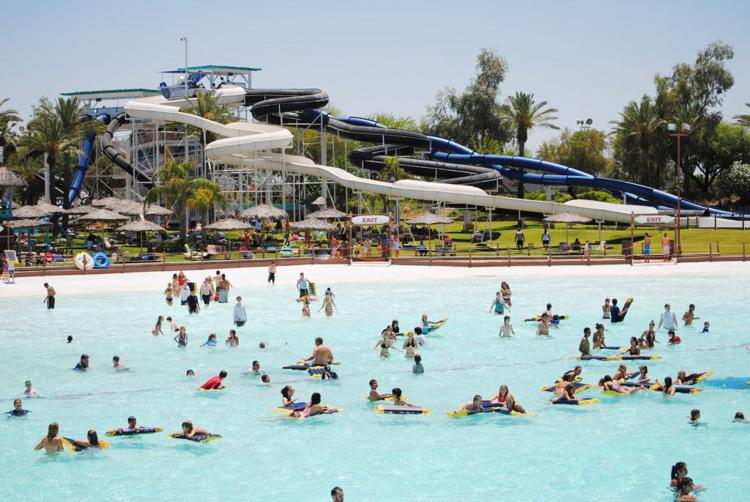 Opened in 1969, this water park boasted the first wave pool in the U.S. The original Waikiki Beach Wave Pool is open and there are big slides. The little ones will love Captain Cook's Landing, a shallow pool with a giant frog, an alligator and a seal for them to play on.
---
Turn those long I-10 miles into smiles with a new or used car loan from Pima Federal Credit Union.

Your keys to happiness await you with low rate, flexible financing on new, pre-owned, or refinanced vehicles. Apply today.