Now that cooler temps have pushed summer out of the way and the holidays are nearing, it's time to start thinking about what to do with family and friends when they come to visit. 
We've got you covered with 10 unique Tucson places to take your visitors.
1. Show off the Sonoran Desert at the Desert Museum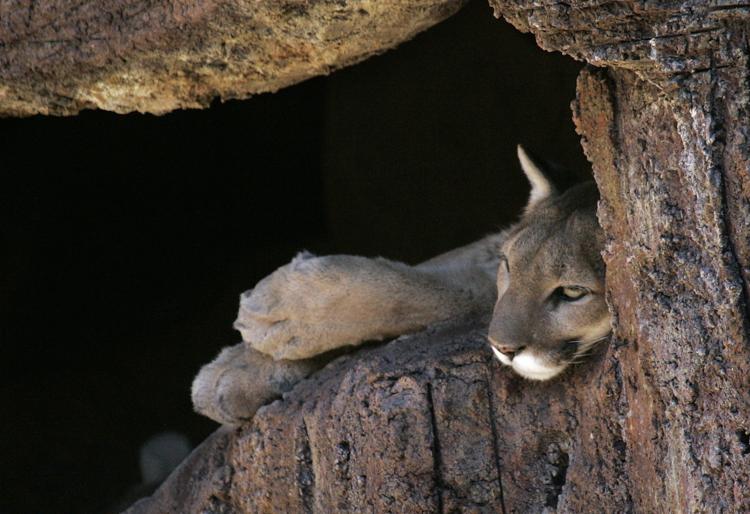 This place is special because it's like a zoo, museum, botanical garden and aquarium rolled into one, on 98 acres of lush desert. It has two miles of walking paths through various desert habitats, 230 animal species, 1,200 types of plants and a huge mineral collection. 
There are also restaurants, an art gallery and live animal presentations. 
Admission is $24.95 for adults; $22.95 for seniors ages 65 and over; $13.95 for children ages 3 to 12 and free for kids under age 3. 
2. Take in the saguaro views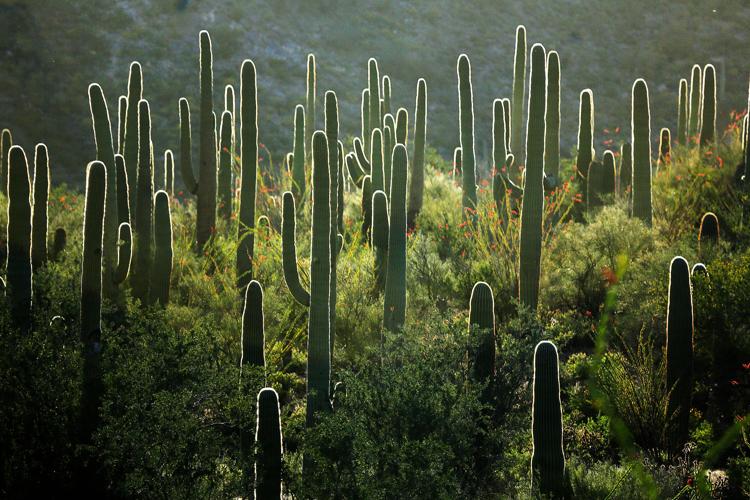 Pack a picnic and make a day of hiking the trails, which range from super easy to fairly difficult. If you have people who don't like to hike, you can take them on a Tram Tour through the canyon. 
Sabino Canyon charges a day-use fee for $8 per car. Tram Tours are $12 for adults and $7 for children ages 3-12. Kids under age 3 can ride for free. 
3. Eat, shop and listen to live music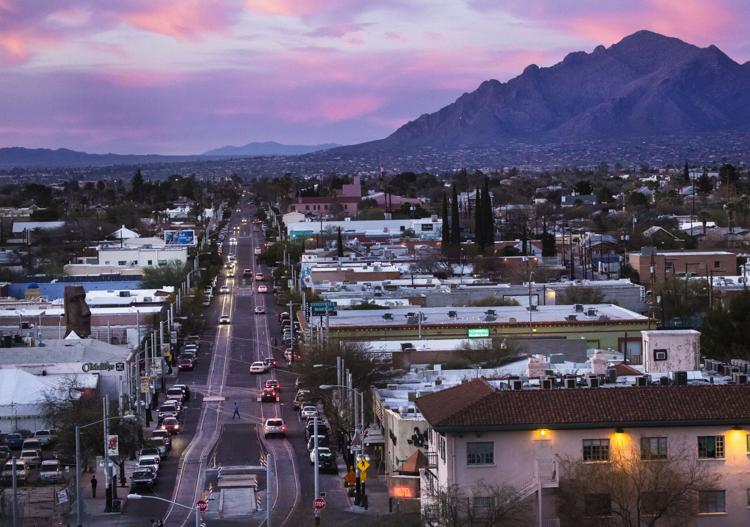 There are a few areas of Tucson that are home to shopping, dining and, almost always, live music. It's truly a 3-in-1 package.
Merchants in every area have varying hours, so check with them before heading out.
4. Entertain the kids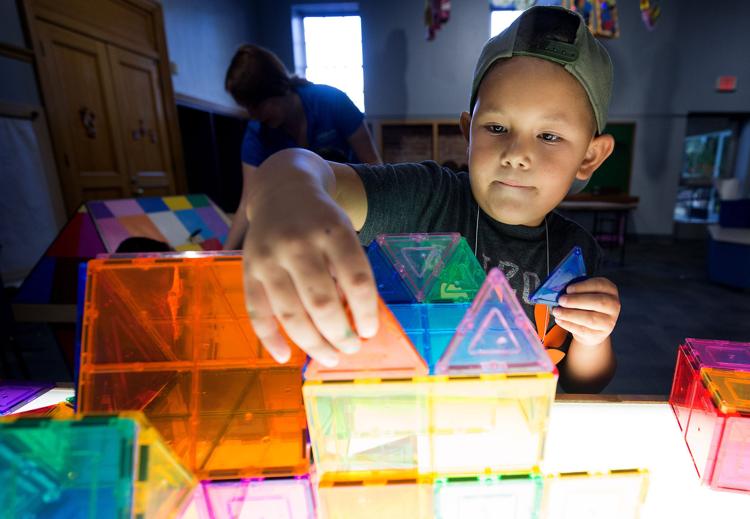 If there are kids in the group, take them to the Children's Museum Tucson, 200 S. Sixth Ave. They'll love the interactive exhibits and might learn a thing or two. The adults in the group will love it, too.
Admission is $9 for adults and children over the age of one. There are also a handful of Discovery Nights, on Thursdays from 5-7 p.m., which are free to attend.
5. Look at Tucson from way up high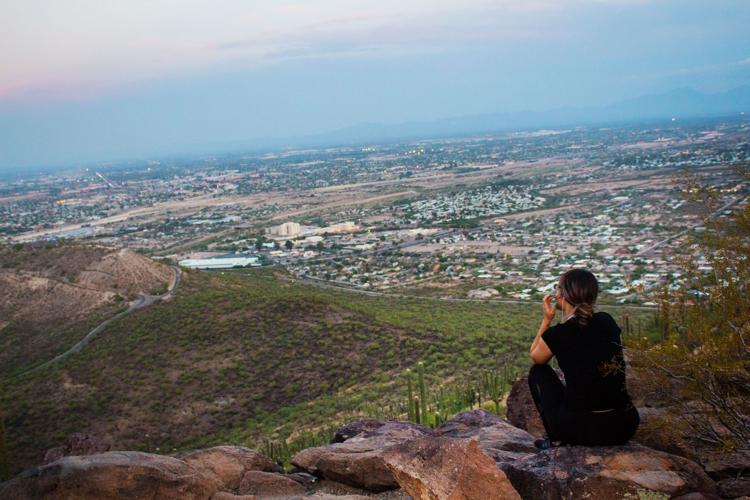 Take your visitors to see the city you love in one of the most picturesque ways. Nothing beats the view of Tucson from the top of Tumamoc Hill. 
You'll work for that view, since you'll be walking uphill for about a mile-and-a-half, but trust us: It's worth it.
The road is paved and gains about 700 feet in elevation. But, when you get up to the top, you'll thank us and so will your relatives. Especially if you go in time to catch the sunset. 
6. Visit a historic mission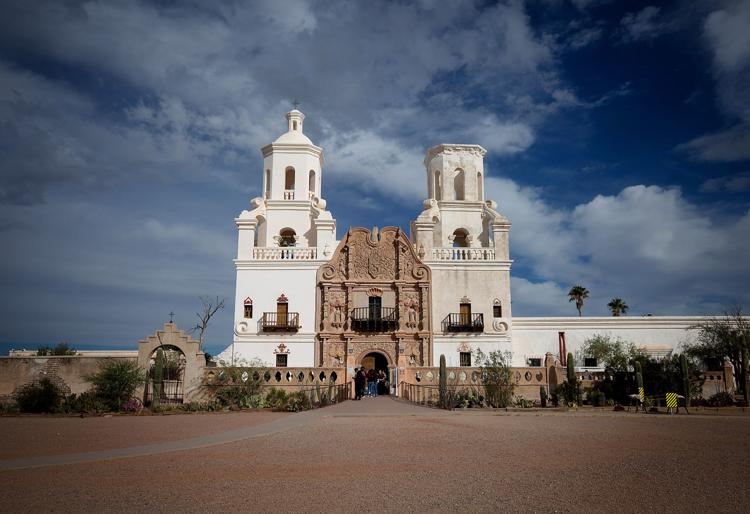 You'll see original statues and murals giving you the chance to step back in time and learn a piece of Arizona history. 
Known as the White Dove of the Desert, the beautiful property can be seen from I-19 and is easily accessible from Tucson. You can tour the church, visit the museum and buy gifts in the gift shop. 
7. Tour Tucson's beautiful murals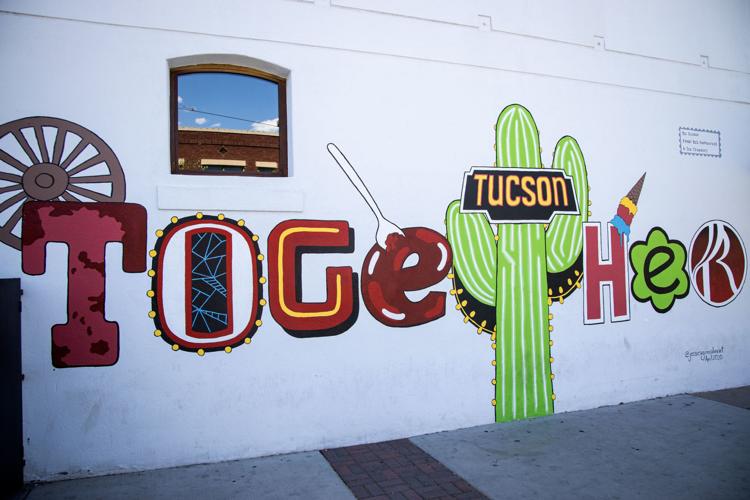 In case you didn't know, murals in Tucson are kinda a big deal. They seem to pop up around town regularly, transforming blank walls and bland buildings into massive works of art. We have a running list with more than 100 murals on it, and we know that's not all of them. 
Many murals are concentrated in downtown Tucson, extending into Fourth Avenue and Barrio Viejo. But there are murals all over Tucson. Check out the Arizona Daily Star's map here to start creating your route!
8. Check out retro neon signs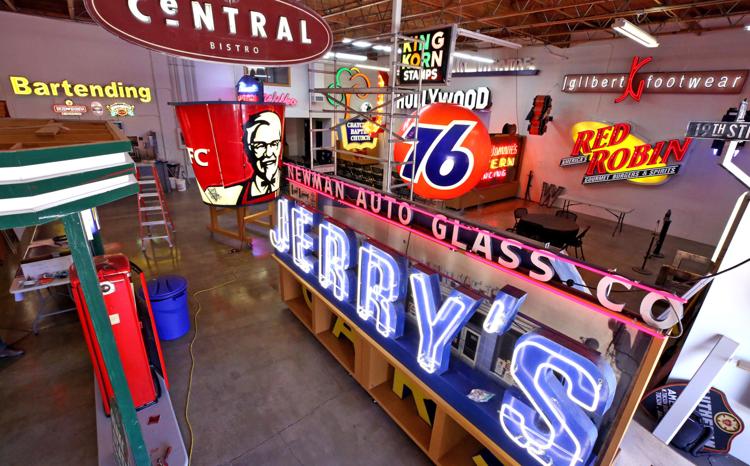 The museum houses signs, clocks and other pieces, mostly from Tucson that once advertised products and business. Signs from Molina's Midway and Jerry's Lee Ho Market, for example, gleam amid gas station and restaurant scenes set up in the museum. There's also a gift shop that sells lots of quirky, vintage items. 
Admission is $12, $8 for kids ages 6-17 and free for kids younger than 6. Go here for more information.
9. Spend the day at the UA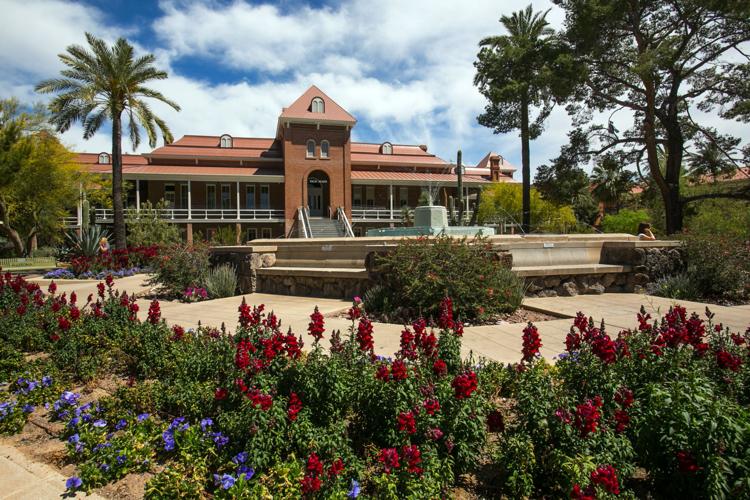 Sports, space, stories... whatever your family is into, you're likely to find something on the UA campus they'll go wild for 😻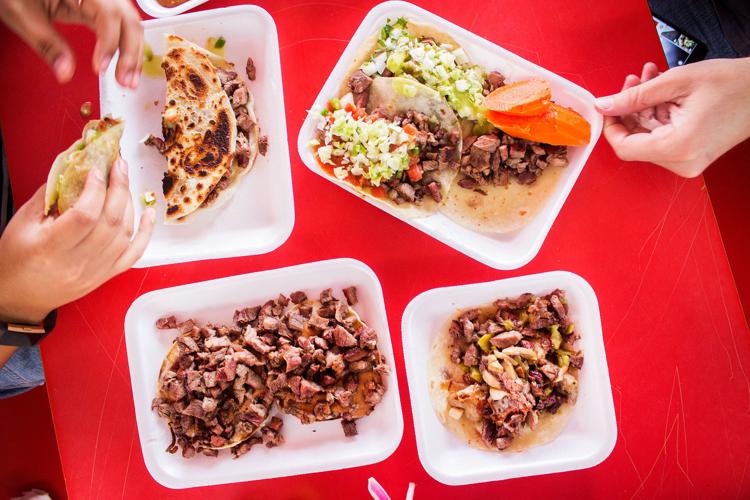 Tucson is home to an endless list of delicious food. If we tried to give you all our recommendations, we'd be here all day.
But last year, our former food writer Andi Berlin wrote up a list of spots to take out-of-towners who want to taste real Tucson Mexican food. The list included: Tacos Apson, Anita Street Market, Barista del Barrio for breakfast burritos, Aqui con El Nene and raspados.
Andi also wrote about her favorite dishes of the decade, which you can read here.
Other food stories you may find helpful: