Even if scooping up Black Friday deals is one of your favorite holiday traditions, this is the year you're likely going to want to find something that doesn't involve being in an enclosed space with crowds of people. Because the pandemic. 
But, if you have Friday off, you can take advantage of the extra day to get out and try these alternatives to shopping and — bonus — these all support local Tucson groups and organizations. 
Thanksgiving Cross Country Classic
Walk off the leftovers and take part in Tucson's original Turkey Trot at your own pace anytime through the end of the week. Choose from a 5K or 1.5 mile fun run on a marked course through Reid Park. Post your results online for a chance to win a raffle prize. Proceeds from the event will benefit Team Hoyt Arizona and Toys for Tots. 
When: Run or walk the course any time between Nov. 21 and Nov. 29. 
Cost: $20 for the 5K; $15 for the 1.5 mile fun run/walk. 
More info: Register online by Nov. 26. Find more information here. 
Catch these art exhibits before they're gone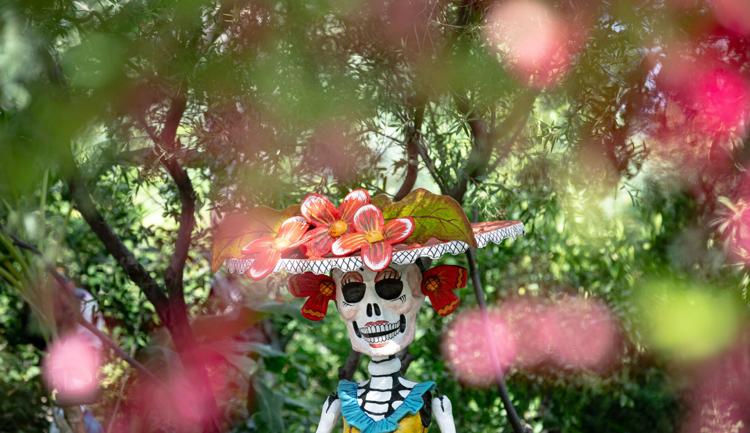 La Calavera Catrina
Stroll the grounds of Tucson Botanical Gardens by day or night and take advantage of the last chance to see La Calavera Catrina before the exhibit ends on Sunday, Nov. 29. The exhibit features towering Catrina sculptures created by Los Angeles-based artist Ricardo Soltero, each one inspired by a different figure in Mexican culture. At night the gardens are illuminated by colorful LED lights. 
When: The Tucson Botanical Gardens is open daily, 8:30 a.m. to 4:30 p.m. and Thursday-Sunday, 6-9 p.m. Tickets are sold for specific time blocks within those hours. The exhibit is on display through Nov. 29. 
Cost: $15 for adults; $8 for children ages 4-17; free for children under 4
More info: Find more information about TBG's safety precautions and reserve tickets here.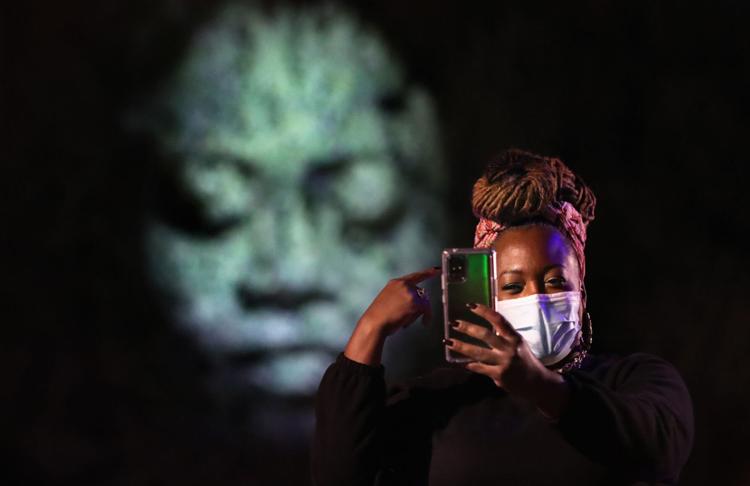 Monuments
It's the final weekend to view the "Monuments" multimedia project celebrating the work and contributions of three Tucson heroes. Video projections of these living monuments reacting to different prompts illuminate the trees on the UA campus. Plan to spend about an hour to view each video loop in its entirety. Many visitors pack a picnic dinner to enjoy while taking in the exhibit. 
When: Daily from 6-10 p.m. through Nov. 29
Blax Friday Pop-Ups
Blax Friday, an initiative dedicated to promoting and supporting the Black business community, is hosting several pop-up events through Tucson on Friday, Nov. 27.
Instead of shopping a big box store, you can support Black-owned businesses and artists and also enjoy music, book readings, poetry readings and more. Keep an eye on BlaxFriday.com for updates, links to RSVP and more information about each pop-up event. 
Hotel McCoy Pop-Up, 720 W. Silverlake Road, 11 a.m. to 3 p.m. Shop and visit with Black artists in the lobby of the west-side hotel.
Main Gate Square Pop-Up, 1-5 p.m. Arizona Arts Live will show content from Black artists in an outdoor venue. 
MSA Annex Pop-Up, 267 S. Avenida del Convento, 11 a.m. to 8 p.m. Shop Black business vendors as well as the Cultivate pop-up market and hear a reading of "Meet ClaraBelle Blue" by author Adiba Nelson. 
AC Hotel Tucson Pop-Up, 151 E. Broadway, 6-8 p.m. Hear music from DJ Impeccable while enjoying rooftop views of the city. You must RSVP for this event as capacity is limited. 
& Gallery Pop-up, 419 N. Fourth Ave., 8-10 p.m. The gallery will feature the works of Black poets and visual artists. 
Bring home a furr-ever friend
Pima Animal Care Center's annual Black Fur Day event is still on, though this year the event will last all weekend-long and will be online. The center is waiving adoption fees for adult pets posted on its Black Fur Day sale page on Facebook. If you see a pet you're interested in adopting, you can ask questions about it on the Facebook post and PACC volunteer, staff and the pet's fosters will be on standby to answer your questions. For the many available pets who are currently in foster homes, contact information will be shared in the posts so you can set up meet and greets with the pets or adoptions over the weekend. 
When: Midnight on Friday, Nov. 27 until 8 a.m. on Monday, Nov. 30. 
Cost: $0 for adult pets; $50 for kittens and puppies. There is a $20 licensing fee for all adopted dogs. 
Take a stroll to see holiday lights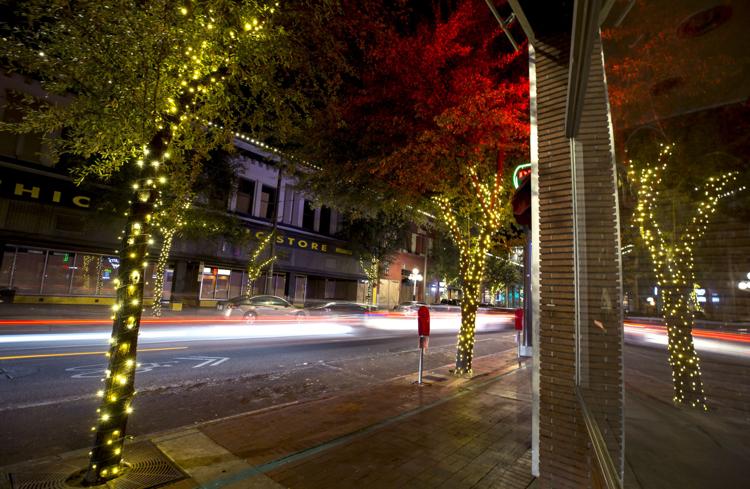 Downtown Tucson is wasting no time getting into the holiday spirit.
You can already see twinkle lights adorning 150 trees lining the streets and by the end of the week you'll be able to snap selfies inside a giant walk-through ornament and beside the towering 25-foot holiday tree set up at Jácome Plaza in front of the Main Library. The tops of several downtown buildings will also be lined with glowing LED lights. 
When: The tree and ornament will be installed Wednesday, Nov. 25 and lights atop the buildings will start going up later in the week.  
Where: Downtown Tucson
Cost: Free