This story was created by #ThisIsTucson and underwritten by TruLocal, an online marketplace helping you shop at your favorite local retailers. Thank you for supporting the organizations that support us!
---
Shopping local is the gift that keeps on giving. 
Thomas Barr, the executive director of Local First Arizona, says that money spent at a local business doesn't just support the owner of that business, it then empowers that person to turn around and hire janitors, web developers and other employees.
"Those are secondary jobs, and they make the world go round," he says. "The more we spend money at locally-owned businesses, the more dollars we recirculate in the city we are in." 
Barr adds that shopping local requires a change in habits that can be overwhelming. So instead of trying to overhaul all of your spending habits, start small. He suggests considering which gifts you can purchase from a local business or consider finding a Tucson-owned spa or salon when you're looking for those kinds of services. 
He also adds that if you have been cautious about in-person activities, local businesses are way more likely to work with you and communicate the details of their own safety procedures. At this point, many local businesses have online shops, curbside pickup and contactless payment options. And if you're not sure or have special circumstances, you can just call. 
"The owner is probably one person away from who you're talking to, rather than reaching out to a big box store and you're talking to an employee and a manager and all of these scenarios, you can talk directly and straight to the business," he says. 
So, now that you're ready to shop Tucson, we reach the hardest part of all. Figuring out what exactly to get your people. Here are a few suggestions. 
Handcrafted gifts
This is where shopping local excels. Rather than finding something popular at Amazon or Target, you can gift something unique and handmade from a local artist or maker. 
On Nov. 23, Local First Arizona launched a new online marketplace featuring more than 50 local businesses from around the state. The marketplace also has a registry feature that allows your friends and family to curate wishlists. Shop there at shop.localfirstaz.com. 
There are actually a number of local markets still happening this holiday season, both online and in-person. Many showcase Tucson artwork and other treasures. 
Memberships and annual passes
Support local organizations and give your loved ones easy access to their favorite places with memberships and annual passes. 
Arizona State Parks also sells an annual pass, which allows day-use access to any state park (including Catalina State Park) for the pass holder and three additional adults. 
Gift cards and beyond 
Barr says gift cards are great way to support businesses — especially if the gift recipient is unable to go into a store or restaurant in-person right now.  
Of course there are retail gift cards aplenty, but Barr also suggests sharing the love with your favorite restaurants — not to mention coffee shops, bakeries, ice cream shops and others. 
"If you think about the unique arts and crafts or experiences local businesses offer, those are rich and special opportunities for you to provide a special experience and show those around you that you're really thinking about them," Barr says. 
---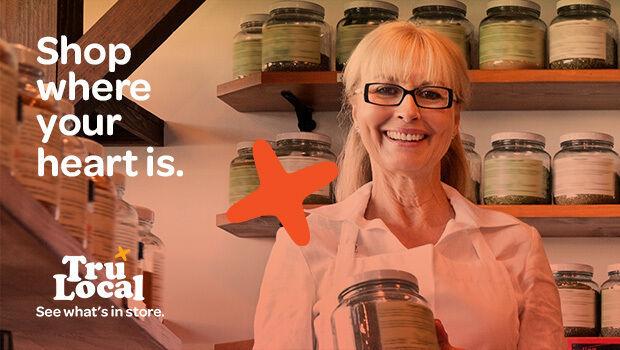 Shop local. Shop where your heart is
At TruLocal, we know that local matters. Consumers value their community, their neighbors, and have a desire to connect and give back to their communities.