Tucson organizations and businesses that used to host large groups and events are getting real creative by offering exclusive and private experiences to keep risks low and still bring in some income. 
This means you now get to do things like having your own private roller skating party, getting up close with a hawk or taking over one of downtown's most iconic marquees. 
Whether you're looking to treat your immediate family or pod to a special outing, or looking for something that will wow the hard-to-shop for person on your list, these ideas are guaranteed to make anyone feel like a VIP and will create lasting memories. 
You can also feel extra good knowing you're supporting a Tucson treasure, and bonus: you can skip the gift wrap. 
---
Roller skating at Floor Polish Dance Studio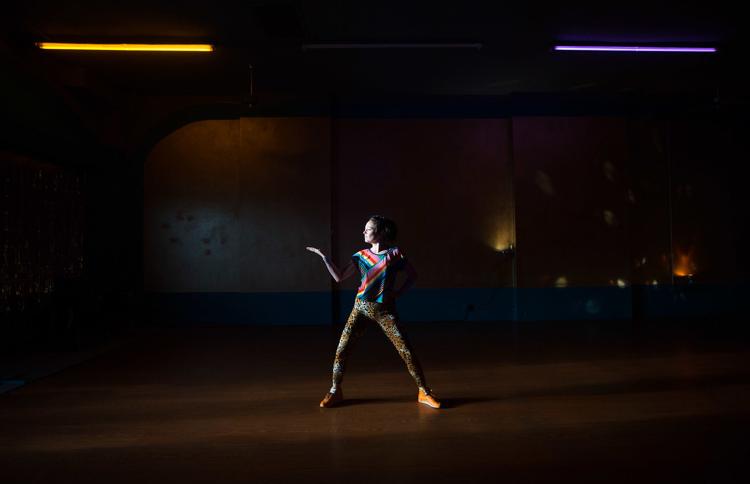 Give the gift of a private skate party, 90s-style, complete with party lights. You can rent one of the two studio rooms at Floor Polish Dance Studio, 930 N. Stone Ave., for your own personal dance or skate party. The larger room is 1500 square feet and can be rented at $40 per hour. It has a wood dance floor, stereo system, wall of mirrors, disco ball, lights and more. Food and drinks are allowed. There is also a 450 square-foot room you can rent for $25 per hour with many of the same features. Discounts may be available for longer events. Bring your own skates. 
---
A meet and greet with a raptor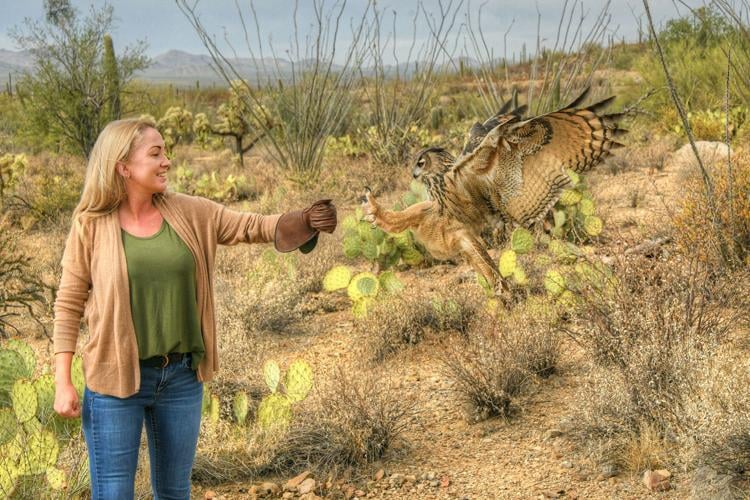 The Arizona-Sonora Desert Museum's popular Raptor Free Flight shows are temporarily discontinued, but you can get even more up close with this majestic birds than ever before through the museum's new Avian Adventures experience. For $125 per person, you'll get to meet the owls, hawks and falcons and their trainers in a small group setting and get to ask their trainers all the things you've ever wanted to know about the raptors. Your hour-long session ends with a photo of one of these amazing creatures flying to and landing on your arm. 
All the spots for this experience are booked in December, but spots are still open in January and beyond. Learn more about Avian Adventures and book your reservation on the Desert Muesum's website. 
Your own private play date at the Children's Museum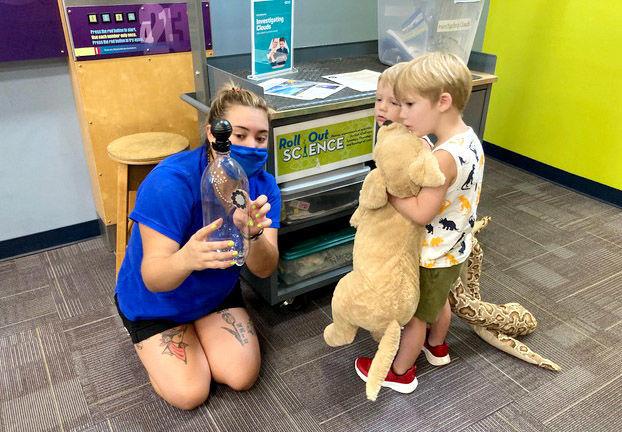 Having your own private play date at the Children's Museum Tucson, is a dream for any kid and you can make it come true through the museum's POP-in Play program. For a $300 tax-deductible donation, your small group of up to ten people can explore all the museum's exhibits for up to 2.5 hours. Museum members will also get to participate in a science activity led by museum staff. The museum asks that you limit your group to those in your household or in your pod.
POP-in Play times are scheduled from 9-11:30 a.m. on Fridays, Saturdays and Sundays. For the month of December, the museum is also raffling a free private play date for those who may not be able to make a POP-in Play donation to the museum. The museum will select a winner every Monday for a play day that Thursday and you can submit your entry into the drawing here. 
---
Your message on the Rialto's marquee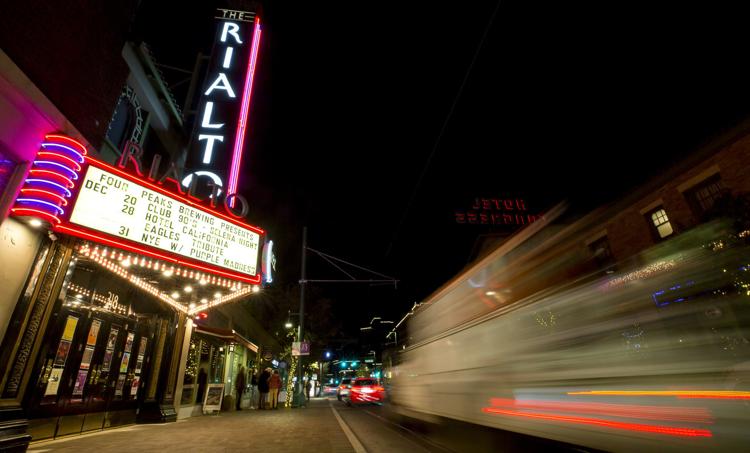 The Rialto Theatre and KXCI Community Radio are offering the perfect gift for the music lover in your life, or the person who has always wanted to see their name in lights through the Marquee Project, a partnership with KXCI 91.3 FM. For a $500 tax-deductible donation the Rialto will display your personalized message, or the concert lineup of your dreams on its iconic marquee for five days and KXCI will air your message on weekdays. You'll also get to submit a five-song personalized Spotify playlist that both organizations will feature on their websites. Or for $100, the Rialto will put up your personalized one-line Happy Birthday, Happy Anniversary or Happy Holidays message on the marquee and send you a photo that you can share with family and friends. 
Learn more about the Marquee Project and reserve your spot on the Rialto Theatre's website. 
---
A private film screening at The Loft Cinema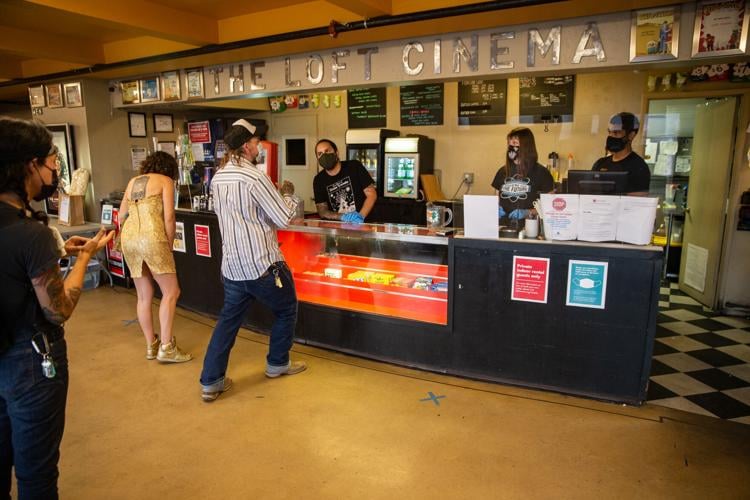 Picture it: your favorite holiday (or anytime) movie on the big screen, a big bag of The Loft Cinema's famous organic popcorn with free refills and a whole movie theatre just for you and your pod. This is absolutely do-able through the Loft Cinema's private rental offerings and a lower risk option for film buffs who miss the cinema experience.
For $150 per hour you can rent the biggest theatre at the Loft for up to 20 guests, or rent one of the two smaller theaters for $100 per hour and up to 10 people. You'll also get free refills on large popcorn and sodas. Screenings on Friday and Saturday evenings will include a 20 percent surcharge.
---
All the crafting through Creative Kind Circle
This local shop and crafting space recently launched an online platform, Creative Kind Circle, bringing tons of its popular workshops to your screens and into your homes and helping connect you with a community of other DIY enthusiasts. For a monthly membership of $15.99 or an annual membership of $159.99, you'll have access to two new, free virtual workshops each month that you can view anytime, free downloads including tutorials for kids crafts, mini workshops and embroidery patterns, plus discounts on in-person classes and the opportunity to join live monthly events with guest instructors. You can use supplies you have at home, or order them from Creative Kind through Circle. 
A virtual paint night with Creative Juice Art Bar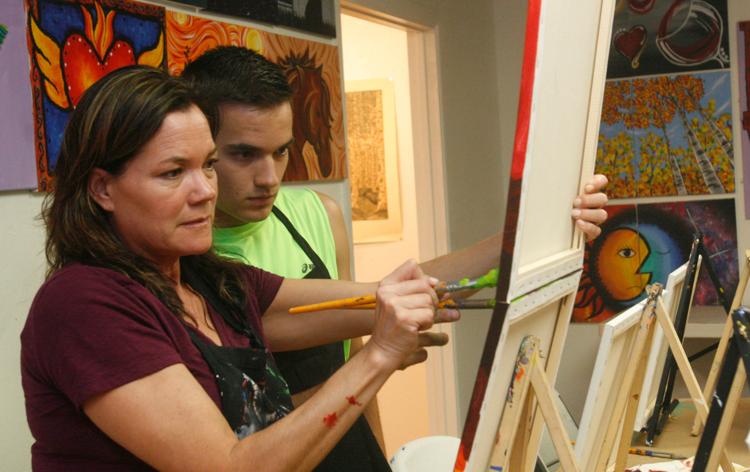 Create a masterpiece with loved ones near and far with a private, virtual paint night hosted by Creative Juice Art Bar. For $25 per person, plus the cost of shipping (if you can't pick up) you'll get all the supplies you need, plus guided instruction to paint a canvas with a design of your choice. There is an eight-person minimum for a private session and still availability to book a paint night before the holidays.
#ThisIsTucson writer Johanna Willett contributed to this story.