Making mom friends? That can be even more challenging.
It's hard enough making friends as an adult, but when you factor in balancing work and family responsibilities, nap schedules, the stomach bug that everyone in your family has caught, chores, and just general exhaustion, it can feel near impossible. 
But being a parent means you always have at least one obvious thing in common with someone immediately. Kids —the instant conversation starter. Now, you just need to get to places where you can find other parents and build your friendships. 
Things do get a bit easier once kids are in school. Chances are your kids will befriend other kids who have pretty cool parents and soon enough you'll be hanging out birthday parties, school functions and play dates which hopefully leads to some pretty close friendships.
Until then, here are five tried-and-true ways to add more friends to your circle.  
We should also note that many of these ideas will work for dads, grandmas and child caregivers of all stripes.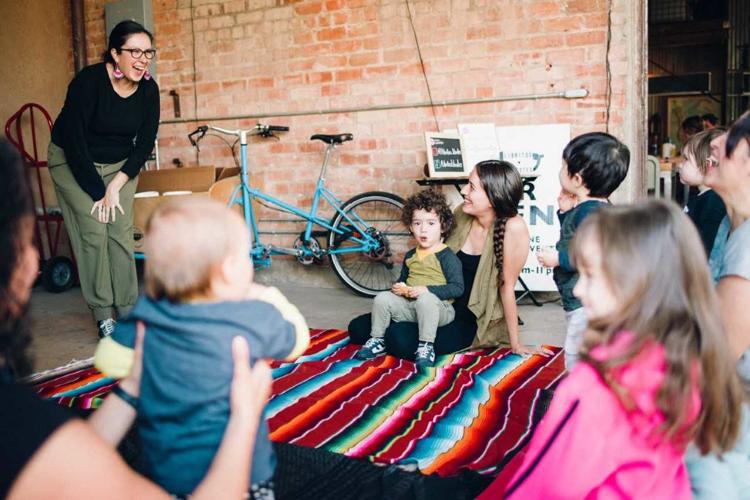 With 26 library branches and dozens of local bookstores, literacy organizations and volunteer groups, you could probably find a storytime happening somewhere in Tucson every day of the year.
These events usually run about an hour-long and feature story sharing, songs and other activities for kiddos.
And for the adults? Families tend to become regulars at their favorite storytimes so you'll start recognizing parents and seeing familiar faces at your storytime of choice, making it easier to strike up a conversation. Plus you'll always have a place to meet up at least once a week or month, depending on how often you attend.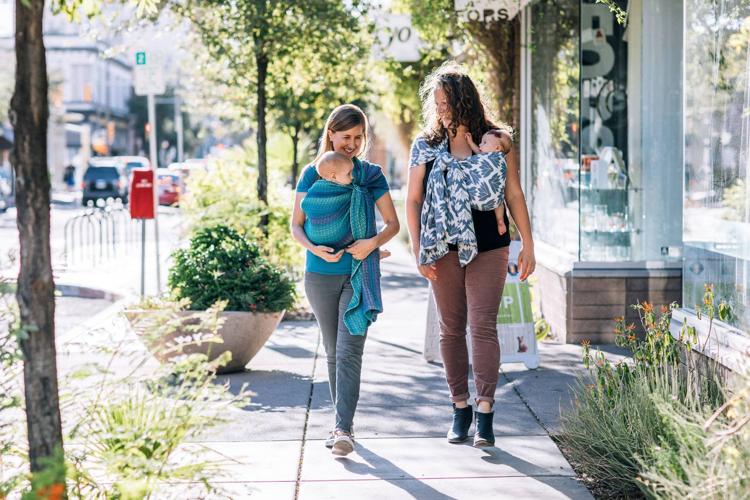 Parent groups are devoted to community-building for both kids and parents. Activities organized by the group's leaders often include play dates, mom nights out, family nights and opportunities to attend community events all together.
My daughter met "best friend Knox," her first friend through a group I started when she was about 16 months old. Together, Zia and Knox explored the Tucson Botanical Gardens, Reid Park Zoo, the Children's Museum, splash pads and parks, while Knox's mom and I caught up on life, swapped parenting tips, and became friends.
Here are a few groups to check out:
Tucson Moms has been around since 2000 and has play groups in different parts of the city, including one geared toward working moms or those who like to get out on the weekends. They also have social groups including a brunch club and book club. Memberships range from $15-$38 per year, but you can attend two play group meetings for free to get a feel for the group.  
Desert Mamis hosts frequent mom's night out events and family-friendly get-togethers. Last year's mom outings included movie screenings, a yoga session, bowling and dinners. Keep an eye on the group's Facebook page for upcoming events. 
Tucson Babywearers (formerly the Tucson chapter of Babywearers International) hosts meetups, play dates and education sessions for parents who share an interest in babywearing. More info about the group can be found here. 
Called to Love is an organization that works to support families with children who have special or unique needs including foster and adoptive families. Part of the organization's work includes helping those families connect with each other through support groups, play dates and meetups for moms and families. Go here for more information.
Sign your kids up for an activity
If your kids are old enough to play sports or take some sort of lessons you're guaranteed to make instant friends. After all you'll be sharing the same lobby, bleachers or waiting area for at least an hour once a week (shout out to my dance mom friends and Girl Scout mamas.)
Tucson Parks and Recreation has tons of activities for kids no matter their interest, find the full guide of offerings here. My Gym Tucson has a whole lineup for classes to keep kids active from 6 weeks old to 10 years old, you can find more info here. You can find basketball, tee ball and flag football leagues at the Tucson JCC. Or you can sign your child up for indoor soccer at Maracana Tucson. 
As a third year Girl Scout troop leader, I can definitely say that scouting is as much about building relationships between the moms as it is for the girls. Our troop meets twice a month, and most of our moms stay and hang out in my living room to socialize while the girls are busy working toward a new badge. We go to each other's birthday dinners, rotate play date hosting, have heart-to-heart convos in the driveway and the moms look forward to our meetings just as much as the girls. Find a Girl Scout troop in your area (or start your own) here, information on Boy Scouts can be found here.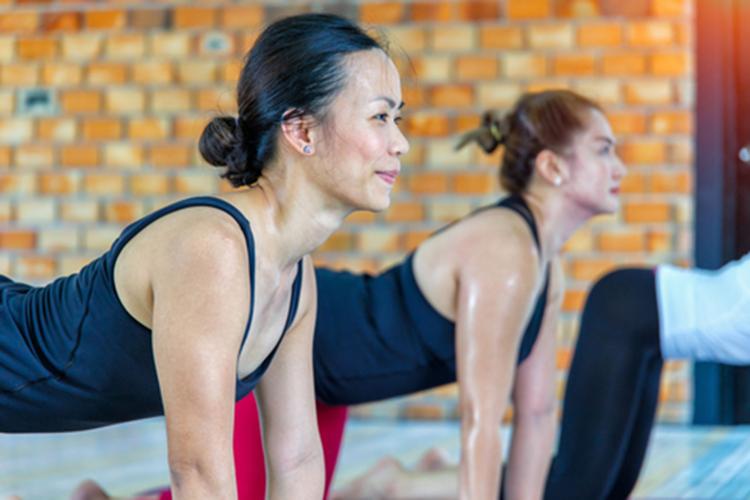 You can kill two birds with one stone here. Stay active and meet some new friends. 
Tucson Yoga hosts a weekly Mama & Baby yoga class on Thursdays at 1:30 p.m., breast and bottle feeding is welcomed and so are "fussy" babies, learn more here.  
If being outdoors is your thing, the Tucson branch of Hike It Baby organizes group-led hikes on Tucson trails that are family-friendly. Annual membership for this group ranges from $10-$50, but there are also scholarships you can apply for.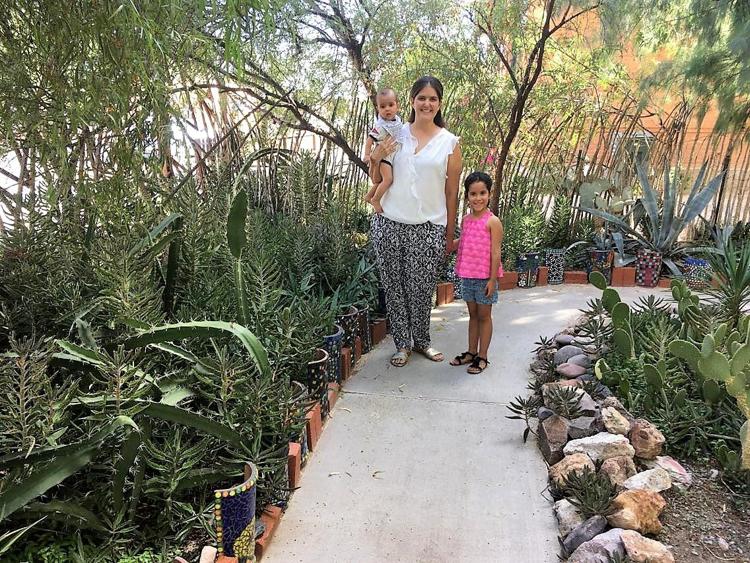 If you work from home and want to get out of the house, but still be productive and be sure your child is entertained consider dropping in at one of the Raise a Village co-working pop-ups, where you're sure to find other parents in the same boat. 
Glenda Aguirre, a mom who works from home launched Raise a Village last fall stemming from her own desire to work outside her house but also in a space that was comfortable and welcoming for her children, #ThisIsTucson wrote about her last October, find the story here. The co-working pop ups are held at different locations and last for up to four hours. During that time parents can work (or make friends!) and kids are cared for by babysitters who will keep them busy with age-appropriate activities. Learn more about the pop-ups and see the schedule here.