For couples co-existing and/or co-habitating during all that's happened since last February, its seems Valentine's Day celebrations with a little more thought and effort are in order this year.
Of course given the circumstances, for many this means figuring out how to make an intimate evening staying in just as special as date night out. 
At bare minimum this is a great time to support your favorite locally owned restaurant by ordering a delicious take out meal, because having the "what should we eat" conversation again is not the way to set the mood for a romantic evening.
If you're short on ideas for other ways to make the day a bit more special, these Tucson places are offering experiences that can be enjoyed at home or while social distancing. If in doubt, just remember charcuterie is the new chocolate. 
Several of these options are perfect ways to try something new any time, not just during this holiday. They're also great for treating your self to something special, because self-love is important too. 
Charcuterie for two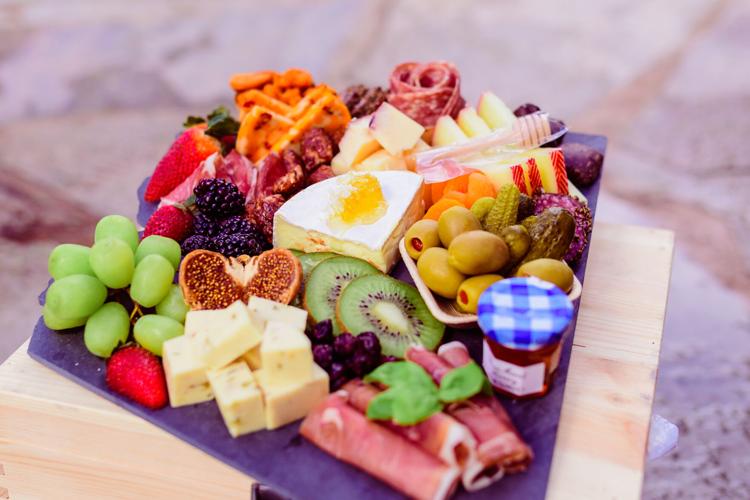 If your Instagram feed looks like ours, it seems everyone took their extra time during the pandemic to follow their passion — starting a charcuterie box home delivery service. Can't say we're mad about it, some of the best Valentine's gifts are edible and with good reason too — the way to a person's heart is indeed through their stomach. 
"I think people really want something different," Lisa Golembiewski the owner of Board + Brie Tucson says of the charcuterie boom. "They are just starting to reconnect with family and friends. This is something they can take with them. Who doesn't like to snack?"
The artfully presented boards and boxes blending savory meats, hard and soft cheeses, fruits and veggies (because it's all about balance) are the perfect date night option for their variety and convenience. 
"You can take it home, go on a picnic with it, take it up to Mt. Lemmon," she said. "It is extremely portable, all contained and there is no real set-up." 
Stay home but make it fancy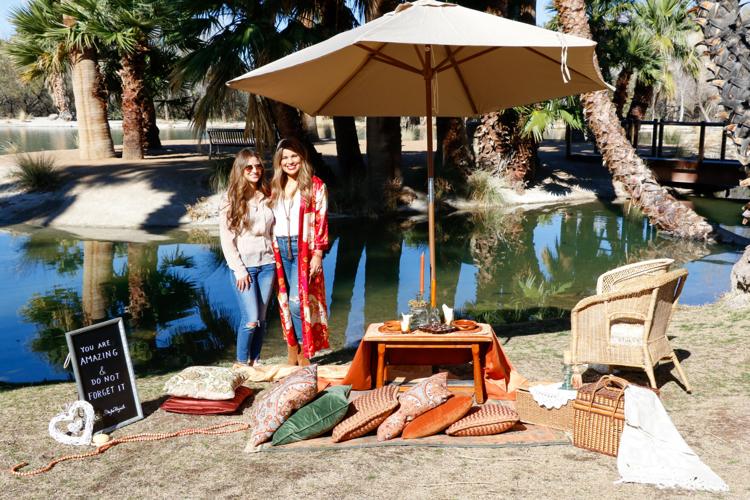 The very new Tucson service Palafox Projects will turn your backyard, living room or favorite outdoor space into the Pinterest-worthy, pop-up picnic of your dreams.
Owner Guadalupe Zepeda says she does everything with love and uses her keen eye and passion for style and design to transform any space into your own personal slice of luxury and tranquility.
Incorporating different linens, bohemian pillows, candles, oversized umbrellas and other elements, Zepeda creates intimate and romantic tablescapes and seating for a unique date (or anytime) experience.
A picnic for two is $130 for 90 minutes and includes a charcuterie board from Cuts and Slabs, water and a customized chalkboard with a message for the occasion. You can choose the location or ask for ideas and Zepeda will handle the set up and take down. 
Stay in without staying home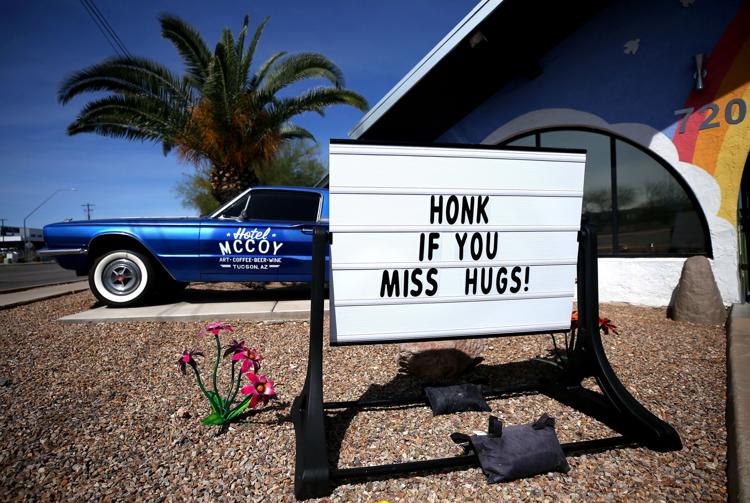 For staying in, but with a change of scenery Hotel McCoy is making it possible to treat your partner, a pal or yourself to a Valentine's Day staycation at the west-side art motel with its Valentine's Day Your Way packages. They'll do all the heavy lifting to set the right mood (romantic, fun or chill), all you have to do is book your stay online, with the appropriate promo code by Wednesday, Feb. 10.
The hotel is offering three packages themed for lovers, palentines and self-love each with a three-song room-front serenade with appropriate music for whomever you're celebrating; flowers; candy; champagne, beer or wine; and other treats and games. Plus you get free breakfast the next morning and access to all the hotel's amenities. Currently very few rooms with double queen beds are available for Feb. 14 for $139. 
The AC Hotel Tucson Downtown is also offering a Valentine's Day package which includes a one night stay and dinner for two at HUB Restaurant and Ice Creamery which is offering a special three course menu for the occasion including a starter, main and dessert. The package is $239 and reservations can be made by calling the hotel's front desk at (520) 385-7111. Enjoy second dessert at HUB Ice Cream which is serving up chocolate dipped ice cream bon-bons, Valentine's themed ice cream cakes and heart-shaped cookies for the day. 
Amorcito Corazon Paint & Date At Home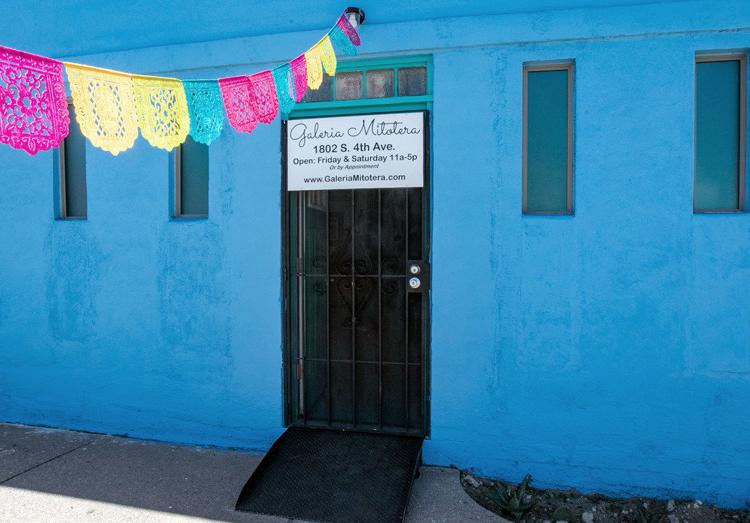 What's the old saying? The couple that creates together stays together? Close enough. The Amorcito Corazon Paint & Date Night package by South Tucson art gallery Galeria Mitotera provides all you need for an artsy night in.
For $70 you'll get painting supplies and  two pre-sketched canvases by artist Melo Dominguez, a box with charcuterie for two by Cuts and Slabs Charcuterie (with vegan and vegetarian options available), two large chocolate dipped gluten-free cookies by Tilted Halos and a sparkling beverage of your choice — all conveniently delivered to your door. Kits must be reserved online by Wednesday, Feb. 10. 
Woo at the Zoo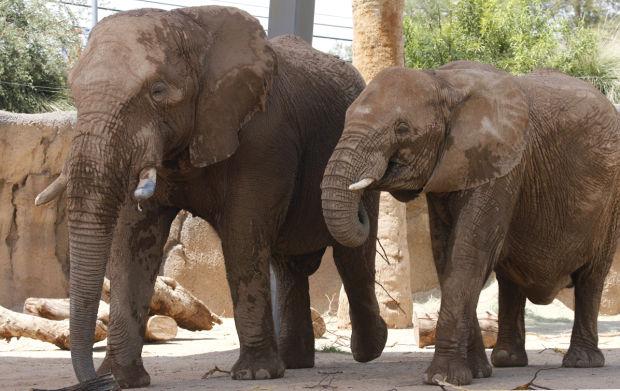 Show your valentine just how wild you are about them with a virtual experience from Reid Park Zoo. The annual Woo at the Zoo event is streaming on Zoom this year featuring a presentation hosted by Dr. Alexis Roth and Jed Dodds exploring mating, dating and romance in the animal kingdom. You'll learn all the ways animals at the zoo woo their partners and hey, maybe even learn a new trick or two. The event streams at 5:30 p.m. on Saturday, Feb. 13 and is best suited for those 18 and up.
For $15 you get access to the Zoom event, or for $75 you can add on a bottle of wine, Godiva chocolates, two specialty cookies and a Valentine card as part of the zoo's Amore package. If you don't want the livestream, but do want the goodies you can do that too, for $60. Packages must be ordered on the Zoo's website by Friday, Feb. 12 and can be picked up at the zoo through Feb. 13. 
Wine tasting across Arizona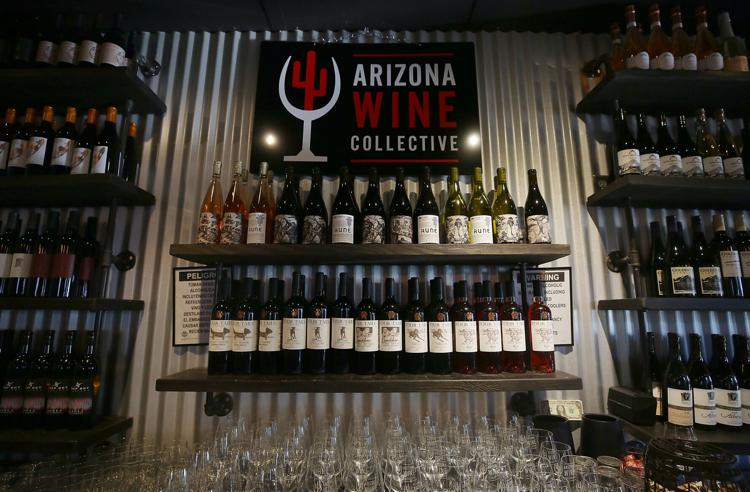 Take your forever crush on a a tour of Arizona's best wineries without leaving home, not even to make the trip to the store to pick up a few bottles. Arizona Wine Collective, a St. Philip's Plaza wine shop, makes free deliveries in the Tucson area when you purchase three bottles or more and will drop them off right on your doorstep. See ordering instructions and the long wine list here which includes selections from popular Arizona wineries like Elgin's Deep Sky Vineyard, Sonoita's Dos Cabezas WineWorks and Willcox's Golden Rule Vineyards. 
Paint with a purpose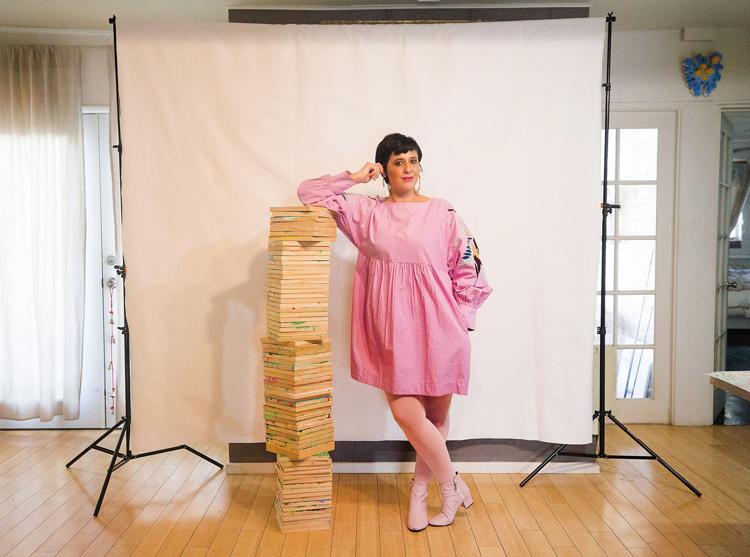 Spread a little love to others with this Valentine's-day themed fundraiser. Tucson artist Lex Gjurasic is hosting a "low-pressure" Valentines-themed paint night benefiting the Tucson LGBT Chamber of Commerce Foundation's University of Arizona scholarship for LGBTQ+ students.
For $25 Gjurasic will guide you through creating a bouquet of roses themed painting and will provide a list of all the supplies you'll need. The painting tutorial streams on Saturday, Feb. 13 at 4 p.m. and you can register online here.