A Japanese entertainment venue is moving into part of the soon-to-be closed Sears store at Park Place.
Round 1 Bowling & Amusement has signed a lease for about 44,000 square feet on the ground floor and basement of the store, 5950 E. Broadway.
Taka Mizuno, with Round 1's marketing department, said Tucson's demographics appealed to the company. This will be its first venture in Arizona.
According to Round 1's real estate requirements, its locations feature 12 to 14 bowling lanes, billiards, ping pong, darts, karaoke rooms and more than 250 arcade machines with the latest games from Japan. There is also a food and bar area with seating for up to 90 people.
It is the latest so called "eatertainment" venue to enter the Tucson market.
In the past two years, companies such as Dave & Busters, Autobahn Indoor Speedway and Topgolf have opened. Base Hits Tucson, an indoor batting cage, is under development at 4439 N. Oracle Road, and Bourn Cos. is adding entertainment venues at both its City Park project downtown and at Foothills Mall on Ina Road.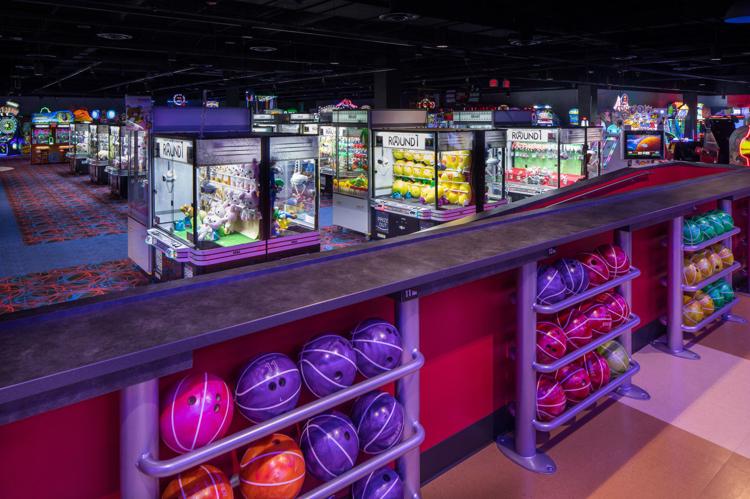 Tucson's appeal
The appeal of Tucson is recent job announcements that will bring millennials to town.
"The millennial generation has been a less-than-eager generation of traditional shoppers," said Nancy McClure, first vice president with CBRE Tucson. "That group has proven that it wants to connect with others and has a preference to spend money dining out, versus buying more stuff."
Millennials aren't the only ones interested in the eatertainment segment, according to QSR Magazine, which covers the quick-serve and fast-casual dining industry.
Nearly 60 percent of all consumers said they were interested in visiting an eatertainment concept, while 30 percent said they had already visited one, QSR says of a survey conducted by food industry market research firm Datassential.
Having a dining venue that also provides photo opportunities to be shared on social media is also drawing people to "eatertainment" sites — something that mall owners want.
"Entertainment venues are being sought out by mall owners and other center owners to not only fill space but also be a draw of customers to the rest of the centers' retailers," McClure said.
"Mall traffic has slowed, in most cases, and it is of critical importance to center owners and tenants to bring people back to the malls and make the shopping trip more than just buying merchandise — it is to create an experience to compel people to step away from their computer and do something fun, interact with people and be part of the community."
Round 1 is expected to open its Park Place location in 2019. It was founded in Sakai City, Osaka, in 1980 and entered the U.S. market in 2010. Its 21st U.S. location opened in March.