It's a blast from the past at a new monthly indoor antique market debuting in Tucson.
The First Avenue Flea runs from 7 a.m. to 2 p.m. Sunday, Nov. 19 at the former Tucson Map and Flag Center at 3239 N. First Ave. near East Fort Lowell Road. The flea is scheduled for the third Sunday of each month.
Vendors will sell antiques and other vintage items such as midcentury-modern decor, old bottles, ephemera, vintage toys, militaria and even items from Tucson's past, according to Gerald Gay, co-organizer of the First Avenue Flea and former Arizona Daily Star reporter. Items will vary at each event.
"We've got some really interesting and very excited sellers," said Barbara Shuman, co-organizer of the First Avenue Flea. "One of them has some antique Christmas ornaments, so that's exciting. She doesn't feel comfortable selling them outside because of the wind and the rain and other elements."
This weekend's inaugural event also features food trucks including Friesy and Sarge's Cheesecakes and activities like face painting.
Admission is free for the event, but Shuman recommends bringing two things: cash in case some of the vendors don't accept credit cards and shopping bags for any items you may purchase.
Parking is also free. Attendees can park along East Navajo Road or in the vacant lot behind Stone Cactus Waterfalls.
Unlike other vintage markets that take place outside, the First Avenue Flea will primarily take place indoors.
"The (Tanque Verde) swap meet is not only the outdoor sales market anymore. There are outdoor sales markets everywhere," said Shuman. "There's one at Tucson Mall, there's one at the Mercado. And he (Gerald) said what would be great is to do a fair indoors because there are obviously issues with selling outdoors like rain, bugs, (etcetera). So, we just kind of tossed that idea around and thought it sounded like it's doable."
While developing the concept for the market, Shuman had the perfect place in mind — the old Tucson Map and Flag building. It's a building with a long history in her family.
The building was constructed by her father, who had built it on top of her childhood home almost 60 years ago. (You can still see remnants of her childhood home inside the building!) Before that, her grandmother owned the property, back when Fort Lowell Road was a dirt road.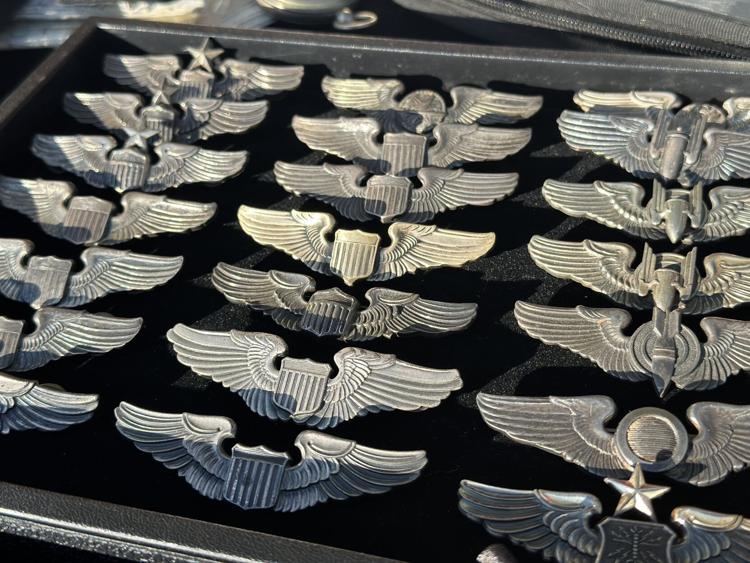 Shuman has collected vintage items since she was a kid. Her passion for collecting things that are old with some patina on them runs deep, she says, so she's excited about the First Avenue Flea and can't wait to see how it develops over time.
She already has other ideas for future markets, too — an oddities fair, a comic con and other niche markets.
"I think it's gonna be a great opportunity to find some really unique gifts for Christmas," Shuman said. "When I think about shopping and mercantile and flea markets, I think you can find unique things as opposed to general run-of-the-mill things. I think it's a good opportunity for people to meet one another and to spend an afternoon engaging in a fun shopping experience."
For more information about the First Avenue Flea, check out their Facebook page.