Jessica Gonzales started out drawing and painting on cardboard.
Now, she's painting beautiful images on walls. 
The 34-year-old Tucson artist painted the mural that was next to the now closed Wig-O-Rama, two murals inside Cobra Arcade downtown, a wall in the courtyard behind the Scented Leaf Tea House on Congress and the outside of the Wanderlust Gypsy's wagon.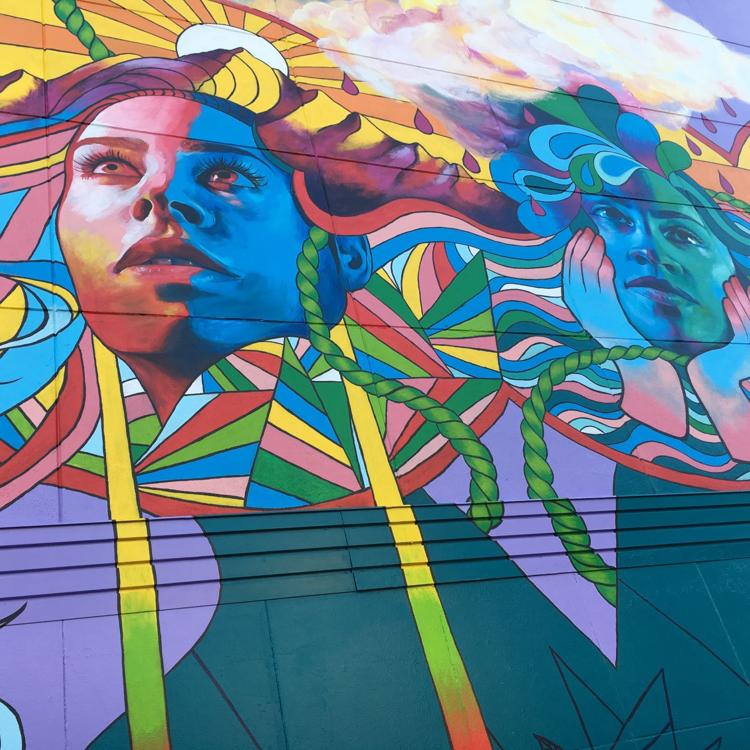 Most recently, she painted a series of 12 mini-murals and one giant mural on the walls of the newly opened Hotel McCoy on the southwest side at Silverlake Road and I-10. 
Each one features vibrant portraits of a Tucson person paired with a desert insect. 
When she got the job to paint murals at the hotel, she knew she wanted to paint portraits. It's what she feels most comfortable doing on limited time. She decided she wanted to celebrate Tucson's diverse population.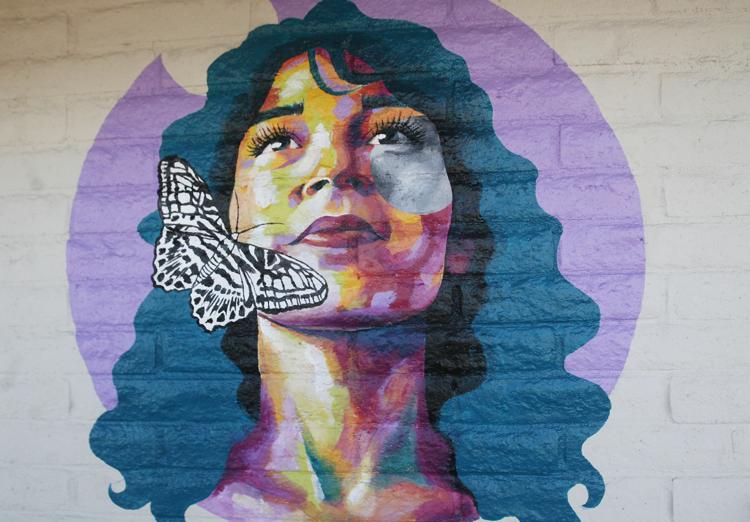 So, she put a call-out on Facebook to see who would be interested in volunteering to be subjects for the project. She chose 12 people that she felt represented something on their own. 
Aside from being a fun graphic component, the insects also represent diversity. 
"The phrase I kept thinking of when I was thinking of diversity was how beautiful it was when you take a second to look at it," Gonzales says. "And that's how I feel about insects. And not that I think diversity is ugly, but for insects, I always feel a little squeamish, but when I really look at them they're so cool. They're so interesting looking and there's so much different patterns and shapes and they're so unique. So I thought it would be fun to include insects of the desert to represent some of the diversity that I wanted to express."
She made a list of the insects she wanted to include and then paired them with the people she was going to paint. Some were paired together because the subject felt a connection with a specific insect and others were based on personality. 
One mural features a mother and daughter and since she says a dragon fly represents her own mother, she put one on that mural. 
Bringing out personality and emotion is what Gonzales tries to do in all of her work, which also includes commissioned portraits and pet portraits.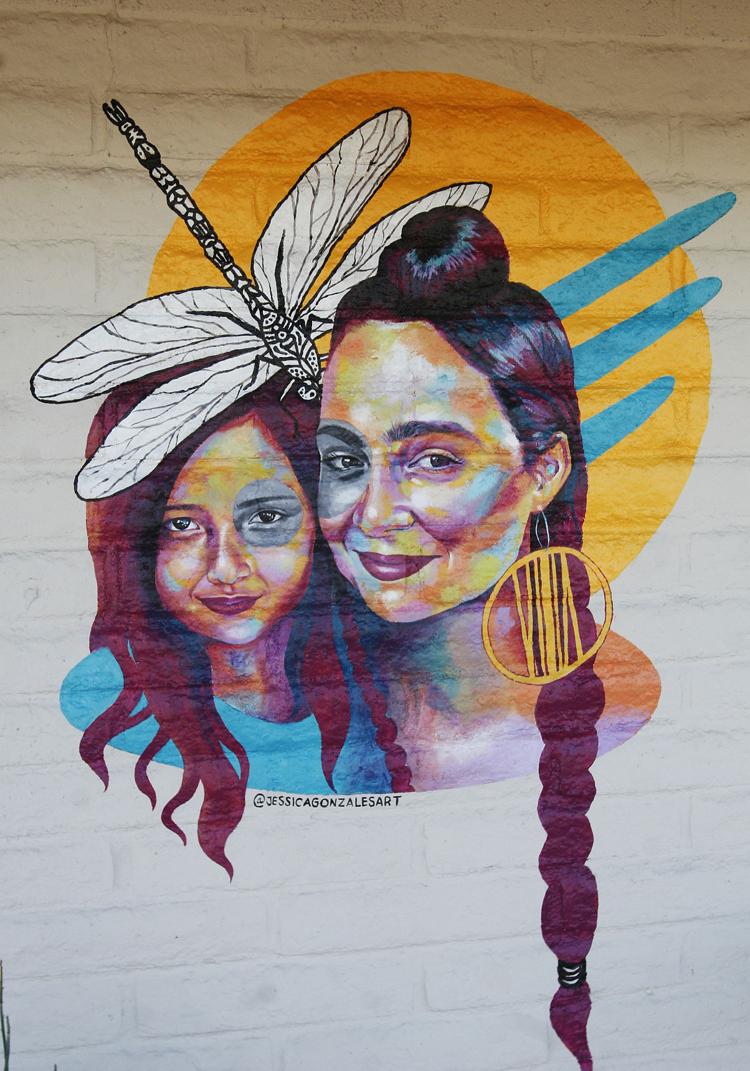 Her choices of bold colors and compositions often coincide with some aspect of the emotion or personality she wants to convey. 
"I try to be pretty expressive with my work because I'm not super interested in photo realism, but I do like to get as close to a likeness as I can and sometimes that's based on facial features and sometimes it's based on personality or emotion," Gonzales says. "Whatever gets me closest."
Gonzales comes from a long line of creatives. Her grandmother, mother and sister are all artists and her father is a musician. 
She's been an artist as long as she can remember.
"I'm definitely one of those kids that started drawing and never stopped," Gonzales says. "I went to the UA and got a BFA in fine art in 2012 and have been working ever since in some capacity, whether it's commissions, murals or just painting and showing art."
When she's not painting, Gonzales is either working her day-job at Tucson Thrift Shop or spending time at home with her boyfriend. 
"My partner is a creative person," Gonzales says. "He likes to create things with his hands, so he will sit at home and work on projects all night long. Sometimes we get into those zones together, which is fun. Just watch movies and make things."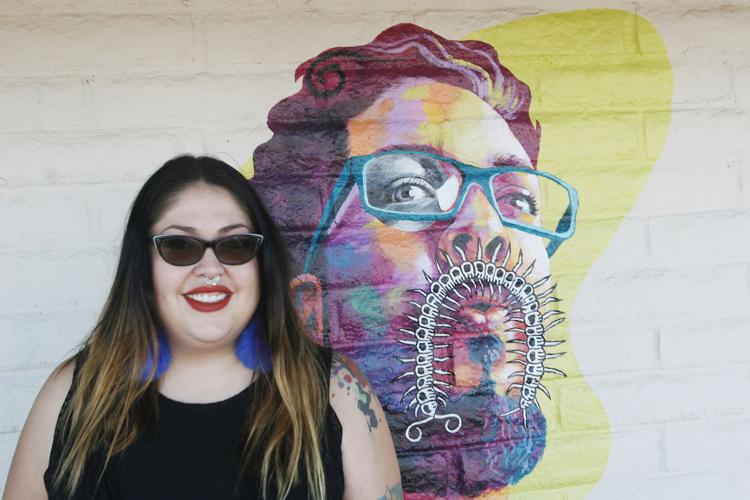 We asked Gonzales for advice for new artists trying to make it happen. Here's what she said:
• Getting your work up anywhere you can. Solar Culture was great to me when I was first starting. I showed there as much as I possibly could.
• Paint on whatever you can get your hands on. It doesn't have to be the most expensive gallery wrapped canvas you can find. I used to paint and draw on cardboard. And just show it.
• Social media is an amazing tool.
• If you're selling your work I think it's important to sell your work at a certain price and after you've sold a good amount of work raise your prices and keep doing that. Don't undersell yourself. I spent years doing that. And I get it. You want people to feel like they can afford your work but art enthusiasts will make a way to get your work. So, if it's something you're passionate about and you feel good about it, you should charge what  you feel like it's worth.
• But, also, it doesn't have to be about the money. That's another big thing. Just remember to do it because you're passionate about it and you love what you do and try not to let people's opinions get in the way of what you really want to be creating.
---