A enormous glowing dragon fly greets you on the entry path at the Tucson Botanical Gardens.
It is one of 14 sculptures in the gardens' Luminous exhibit, a nocturnal art show that will run through Jan. 6. 
The sculptures were created using wire, polyester scrim and epoxy by Tucson artist Mykl Wells just for the Tucson Botanical Gardens.
"Each piece is made specifically for the garden and I used the theme of Sonoran Desert flora and fauna," Wells says. "I'm a real desert rat. I love the desert and wanted to create this sort of ephemeral sense of the desert. They're almost ghostly."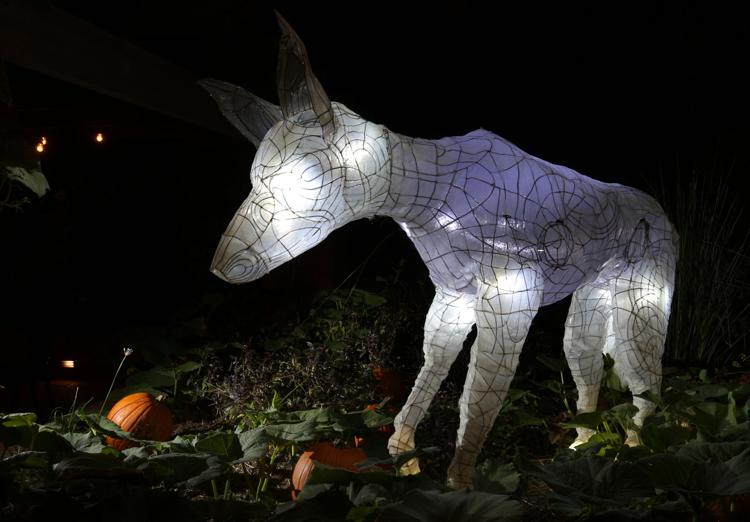 Other creatures, including a coyote, jack rabbit, humming bird, pup fish and a bat, are spread throughout the garden, glowing brightly in the dark night.
A walk under a flight of glowing butterflies takes you to a hummingbird hovering in the trees. 
Children stop to look at a kinetic shadow caster — a motorized wire sculpture behind a white screen — of a bobcat trying to catch a bird.
A giant glowing mesquite tree stands behind them.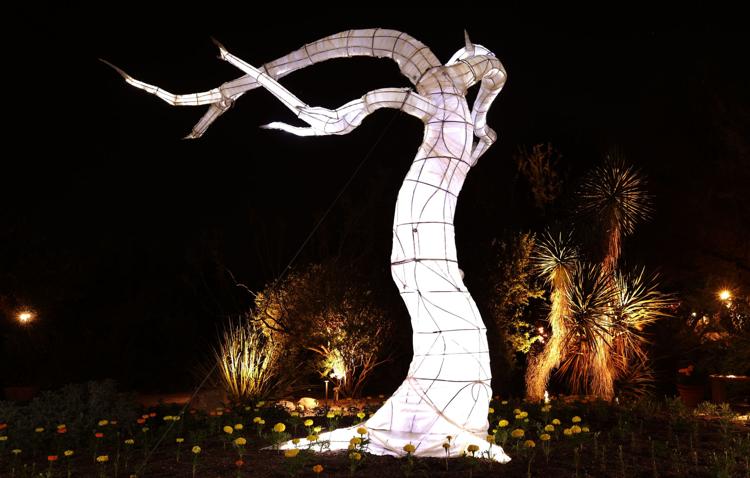 The mesquite tree "has a Dr. Seussian feel to it," says Rob Elias, director of marketing for the gardens. "So, we'll do something with it for Christmas. Probably hang ornaments on it or something like that."
Once the exhibit is finished, Elias says there are plans to turn it into a traveling exhibit for other gardens in the region. 
Until then, Luminous can be seen in the evenings from 5:30-8:30 p.m., Thursday-Sunday. 
"They look great during the day, but at night they kind of come alive which is awesome," Elias says.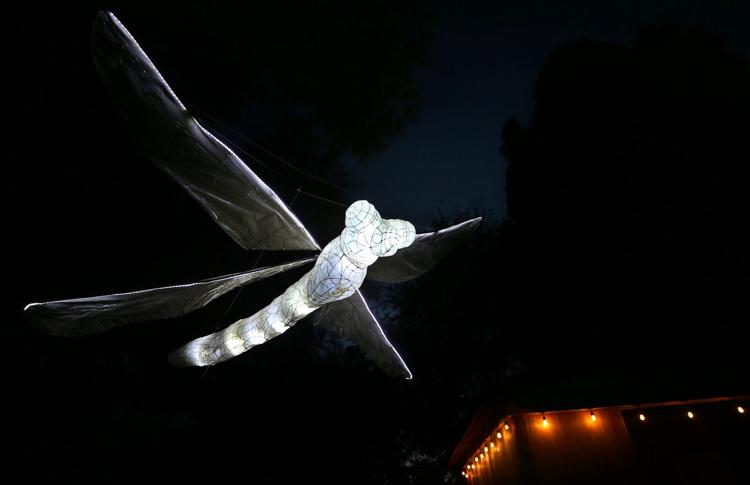 If you go
When: Thursday-Sunday through Jan. 6, 5:30-8:30 p.m. 
Cost: $15; $8 children 4 to 17