Love is in the air, Tucson! Valentine's Day may be less than two weeks away, but there's still plenty of time to plan a romantic date with your boo or a self-care day for yourself. 💖
No matter how you celebrate, here are a few ideas on how to celebrate Valentine's Day in Tucson — for all personality types.
For the adventurers 🐎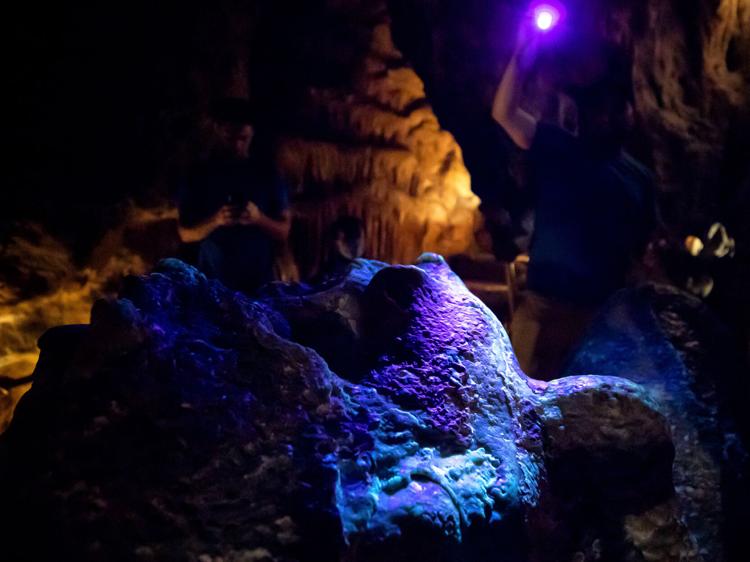 Take a tour of Colossal Cave
Colossal Cave, 16721 E. Old Spanish Trail, offers a couple different tours including the Classic Cave Tour, which is a half-mile, 40-minute tour through the cave where you'll learn about the history of the cave and some of the rock formations that have developed over the years. If you're looking for something a little more adventurous, check out their Ladder Tour which takes you through narrow passages. Prices start at $22 per person.
Fly above the Sonoran Desert at sunrise in a hot air balloon 
Nothing says romance more than flying above your favorite city in a hot air balloon. Tucson Balloon Rides offers a sunrise hot air balloon flight over the Tucson Mountains, Saguaro National Park West and parts of Avra Valley. Each flight comes with a "post-flight continental champagne brunch," according to their website. Flights start at $250 per person.
Stay grounded with a sunset horseback ride at Tanque Verde Ranch
Not an early bird? Hate flying? Not a problem. We have something a little more grounded for you — a sunset horseback ride through the Sonoran Desert at Tanque Verde Ranch, 14301 E. Speedway. They also offer sunrise horseback rides, if you'd prefer a morning ride. Prices start at $95 per person.
Find your way out of an escape room
What better way to bond with your significant other than being stuck with them in a room until you're able to find a way out? Tucson has a few escape rooms to test your problem-solving skills (and your relationship), including Fox in a Box, Ace of Escape, Mystery Escape Room and Will You Escape? Prices vary per location.
Food options nearby:
For the art enthusiasts 🎨
Take a stroll through the Tucson Museum of Art
Museums make great dates with your significant other, or even just for yourself. The Tucson Museum of Art, 140 N. Main Ave., is no exception. This museum offers a quiet and relaxing stroll through exhibits featuring art from all walks of life and eras. Plus, if you celebrate Valentine's Day early on Sunday, Feb. 12, there will be a market, book signing, mimosa bar and more! Tickets start at $12 for adults on normal days, but it's pay-what-you-wish admission on Feb. 12.
Spend a few hours at MOCA
Luckily for us, Tucson has its fair share of art museums. If you've already checked out the Tucson Museum of Art, try checking out Tucson's Museum of Contemporary Art, 265 S. Church Ave. The museum isn't open Monday through Wednesday, so you aren't able to check out MOCA on Valentine's Day, but you could check it out before or after the holiday. Tickets are $7 per adult.
Buy tickets for a Broadway show in Tucson
Centennial Hall, 1020 E. University Blvd., often brings Broadway productions to Tucson through Broadway in Tucson. Although there are no Broadway in Tucson shows playing on Valentine's Day, the Broadway production of "Dear Evan Hansen" opens up on Feb. 21. Who says you can only celebrate Valentine's Day on Feb. 14 anyway? Tickets start at $50 per person.
Catch a movie at The Loft Cinema
It's not unusual to watch a movie at a major theater for Valentine's Day, but consider giving your date a Tucson twist by taking them to a movie at a local theater. The Loft Cinema, 3233 E. Speedway, is showing a few fun movies during Valentine's week including "Twilight" on Feb. 10, "The Princess Bride" on Feb. 14 and "Star Wars" on Feb. 16. Tickets start at $8 per person.
Food options nearby:
For the nature lovers 🌵
Test your green thumb with a succulent workshop
Ponderosa Cactus, 3751 E. Fort Lowell Road, is hosting a Valentine's succulent workshop from 9-11 a.m. on Saturday, Feb. 11. The workshop includes "all materials, step-by-step instructions, and details on how to care for, handle and artistically prune your masterpiece as the succulents begin to grow," according to the event's ticket page. Tickets cost $55.66.
Take a ride through Sabino Canyon on their electric shuttle
One of the best ways to take in Sabino Canyon's beauty is by taking a relaxing ride through the area on the Sabino Canyon Crawler. The electric shuttle offers hourly rides every day from 9 a.m. to 4 p.m. Tickets are $15 per adult.
Have a picnic on Mount Lemmon
While you're on Tucson's northeast side, pick up some goodies to have your very own picnic on Mount Lemmon. If you don't want to make your own lunch, check out your favorite restaurant for some takeout. Don't forget to dress accordingly as Mount Lemmon is around 10 to 20 degrees cooler than Tucson.
Pet stingrays at the Arizona-Sonora Desert Museum
Did you know there are stingrays here in Tucson? The Arizona-Sonora Desert Museum, 2021 N. Kinney Road, has a big tank of stingrays that you can pet as they swim by. There's also the opportunity to feed them during specific hours of the day. The smooth but slimy creatures are bound to make you laugh when you see their tiny excited faces. Museum admission is $24.95 (for Arizona/Sonora residents) plus an additional $3 to pet the stingrays and an added $3 if you want to feed them.
Food options nearby:
For the night owls 🦉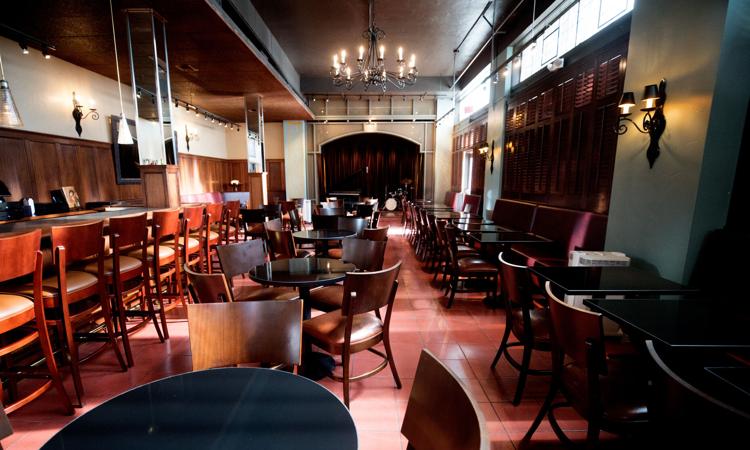 Relax with a jazz show at The Century Room
If you're looking for something a little more mellow compared to a Broadway musical or an action-packed movie, check out a jazz show at The Century Room, 311 E. Congress St. The venue has multiple jazz shows leading up to Valentine's Day. Prices vary per show.
Grab a drink or two on Fourth Avenue or Downtown Tucson
Fourth Avenue is the perfect place to grab a drink or two with your loved one. The area is home to various bars and eateries, many of which offer their own specialty drinks. We recommend trying a fish bowl at The Hut, a refreshing hard cider at Bawker Bawker or a signature cocktail from IBT's. If you head outside the avenue, try a drink at Cobra Arcade Bar while you play the bar's classic arcade games. 
Show off your skills at a Cyber Bowl night
Many local bowling alleys have something called "Cyber Bowl" nights. These nights provide a new twist to your typical bowling dates with their black lights, glow-in-the-dark bowling balls and colorful lights. To find a local Cyber Bowling night near you, check out Vantage Bowling Centers.
See the stars at a local stargazing party
The Tucson Amateur Astronomy Association hosts numerous stargazing parties each month. This month, they are hosting the Tucson Star Party from 2-9 p.m. on Saturday, Feb. 11 at Pima Community College East, 8181 E. Irvington Road. The party includes "astronomy talks, solar observing, and evening stargazing," according to their event page. 
The Flandrau Science Center & Planetarium, 1601 E. University Blvd., is hosting its Love is Universal event on Tuesday, Feb. 14. For $25 per person, you can watch one of the planetarium's shows, check out the exhibits after hours and view the stars from the observatory. For more information, check out Flandrau's website.
Food options nearby:
For the homebodies 🏠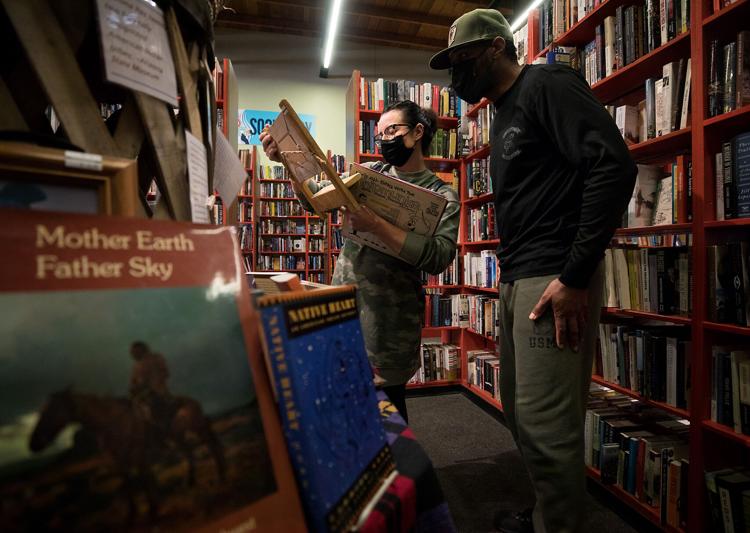 Pick up a book and a game from a local bookstore for a chill night in
Valentine's Day doesn't mean you have to pull out all the stops. Sometimes doing the simplest things with the person you love can mean the most. Try picking up your favorite book and a board game from a local bookstore to have a relaxing night at home. Local shops include Bookmans, Mostly Books and Antigone Books.
Grab takeout from your favorite local restaurant
Some of Tucson's best restaurants tend to book up in advance for Valentine's Day, but that doesn't mean you can't pick up some delicious food (to go) from your favorite local eatery. Places like Rollies and Chef Wang have great takeout options. If you're missing Pizza Luna, Jaime's Pizza Kitchen is a takeout-only option by a former pizza chef of the now-closed pizzeria.
Have a paint night at home
Don't want to go out on Valentine's Day night? Head to a local art supply store and pick up some paints and canvases for a fun paint night at home. Local art shops include Posner's, Arizona Art Supply and Sarnoff Art.
For the foodies 🍽️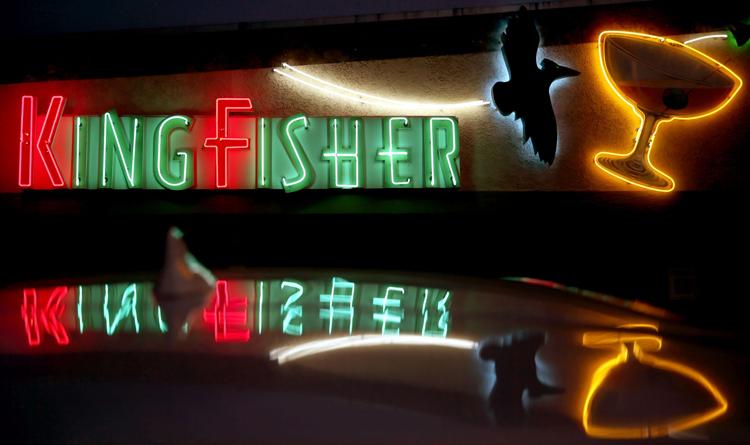 Prix fixe romance
Prix fixe specials can make the holiday feel like a special occasion. This year, The Coronet, 198 W. Cushing St., is putting on a five-course dinner featuring dishes like a duck leg confit galette or savory bread pudding stuffed quail for $120 per person with sparkling wine or $170 per person for the menu with wine pairings.
Blue Willow, 2616 N. Campbell Ave., will offer a Galentine's prix fixe brunch on the weekend before Valentine's Day. For $40, two diners can split mini pancakes, frittatas, bacon hearts and more.
The Dutch's shared Valentine's menu serves a couple with an appetizer and dessert to share, a mini-split of champagne and two entrees for $98. Find The Dutch at 5340 E. Broadway.
Kingfisher, 2564 E. Grant Road, has two options for their prix fixe dinner: one with yellowfin tartare and duck and scallop cassoulet, and another with smoked duck breast and a ribeye steak. There will be three seatings for $75 per person or $125 with wine pairings.
Bakery specials and cottage baker boxes
Gluten-free bakery Dedicated has released a Valentine's special menu, including pies with mini heart cutouts, specially decorated sugar cookies and more. Bolita Bakery is accepting preorders of their romantic pan dulce boxes until Feb. 9. La Estrella Bakery is also accepting special orders of themed pan dulce, and Monsoon Chocolate has a sweetheart bon bon box.