Do you need a change of scenery? Take a break from at-home life and drive around town exploring local art. 
Inspire your stay-at-home kids with art or go on a scavenger hunt for public art hidden around town. 
Public Art Sculptures 🎨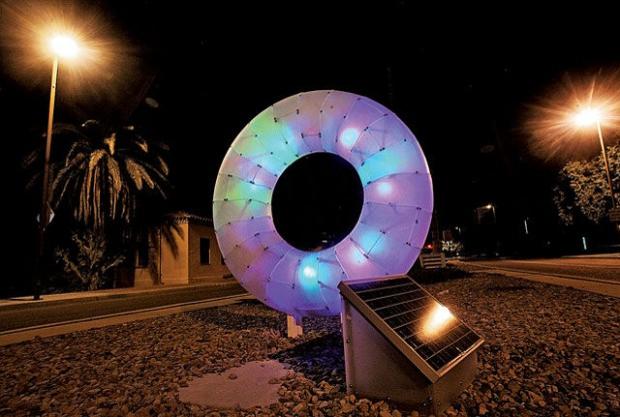 Desert O
Joe O'Connell created this doughnut-shaped piece of art. Each night a different pattern of colored lights circle slowly inside. 
Where: 255 Alameda Street between El Presidio Park and the Tucson Museum of Art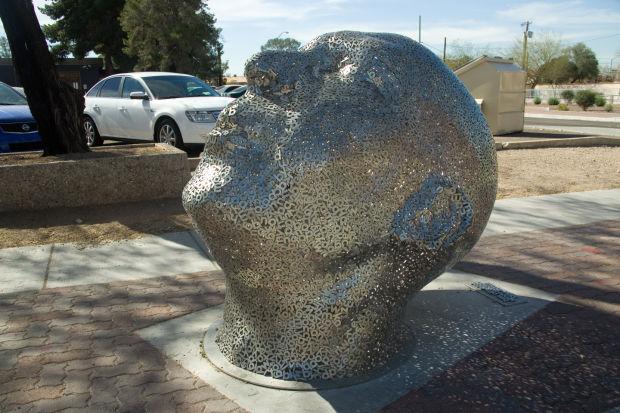 Poet
This sculpture is the head of a local poet made of thousands of stainless steel letters. It lights up blue from within. It was created by Simon Donovan and Ben Olmstead.
Where: Modern Streetcar Stop at Helen Street and Warren Avenue.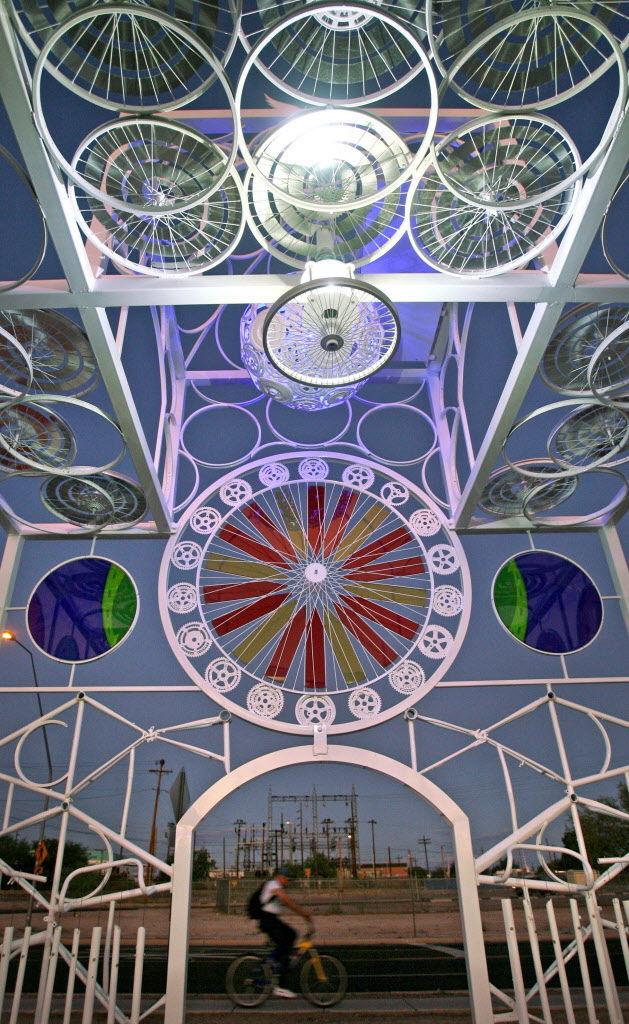 Bike Church
This walk-in metal sculpture is made from bike parts and features traditional religious architecture from several cultures. This musical and solar powered sculpture was created by a team of youth led by Joe O'Connell and Blessing Hancock.
Where: Granada Avenue and Davis Street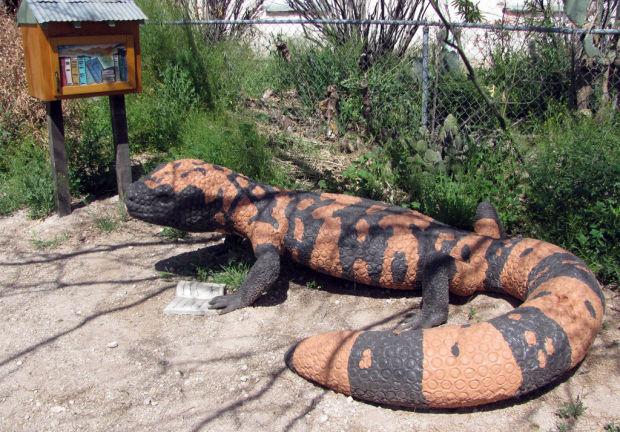 Gila Monster reading a book
A sculpture of a giant 8-foot Gila Monster reads a book in front of a little free library in the Dunbar Spring neighborhood. Created by Hirotsune Tashima and Jason Butler
Where: Second Street and 10th Avenue next to the little free library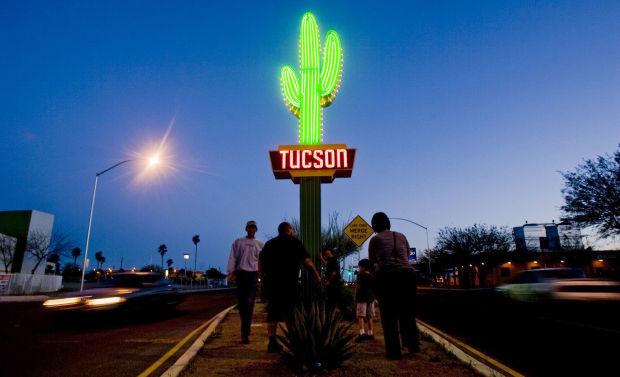 Gateway Saguaro
The design of this sculpture was created by Dirk Arnold. This was a tribute to the neon signs of the motels and restaurants along Miracle Mile. 
Where: Oracle Road north of Drachman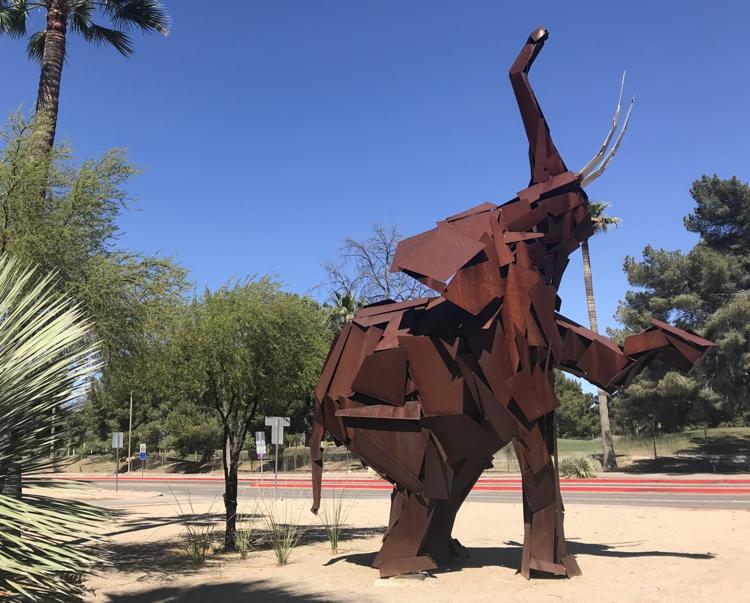 Loxodonta Africana
This life-sized representation of an African elephant serves as a landmark for Reid Park Zoo and its African habitat. Created by Simon Donovan and Ben Olmsted.
Where: Northwest corner of 22nd Street and Randolph Way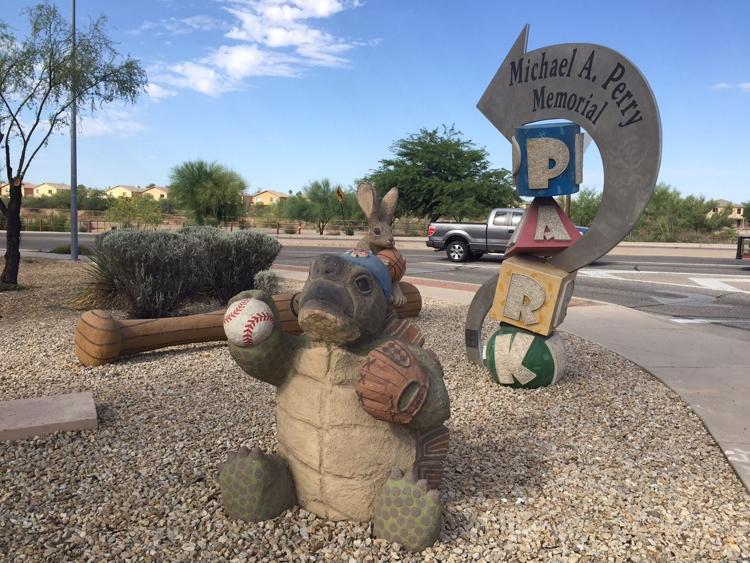 Michael A. Perry Memorial Park Corner Market
It was created by Jason Butler, Hirotsune Tashima and a team of youth and acts as signage for the park which is tucked away south of Golf Links. 
Where: Golf Links Road and Pantano Parkway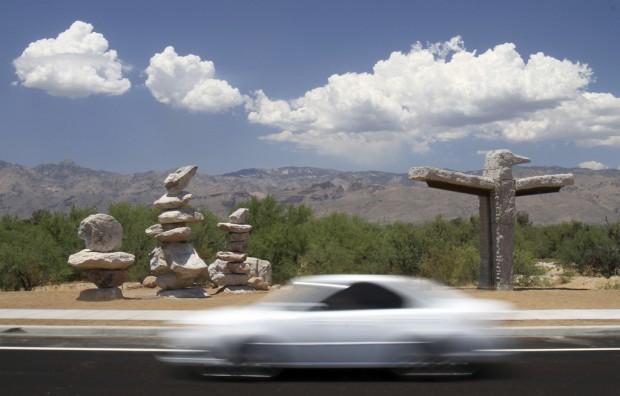 Cairns and Messenger
These large-scale cairns are versions of the stone markers along hiking trails and were created by Simon Donovan with Caryl Clement and Santa Theresa Tile Works. 
Where: On the north side of Speedway between Harrison and Houghton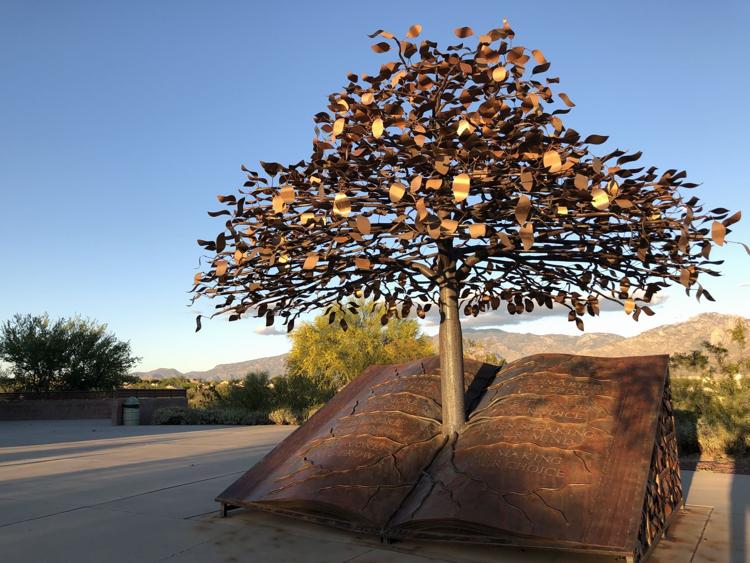 The Learning Tree
A tree grows out of a book in this sculpture by Joe A. Tyler at the Oro Valley Public Library. 
Where: Oro Valley Public Library, 1305 W. Naranja Drive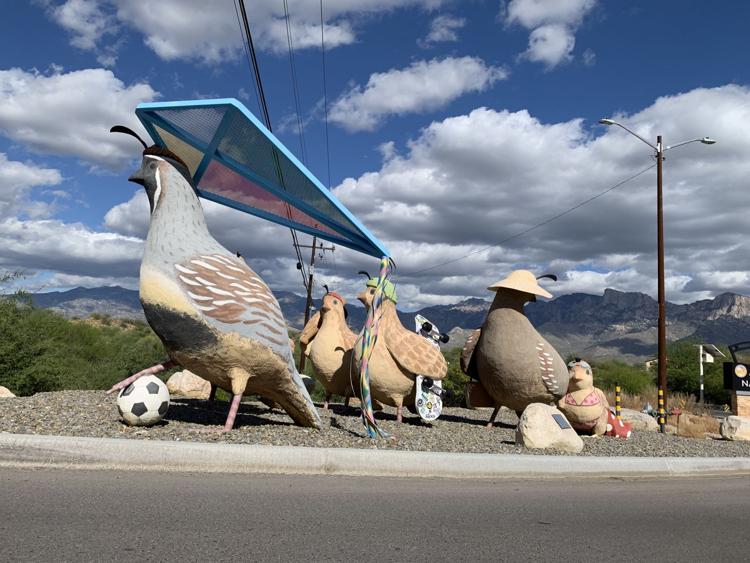 Quail Trail
For the quail lovers! This sculpture illustrates a day at the park with a family of quail. 
Where: Naranja Park, 810 W. Naranja Drive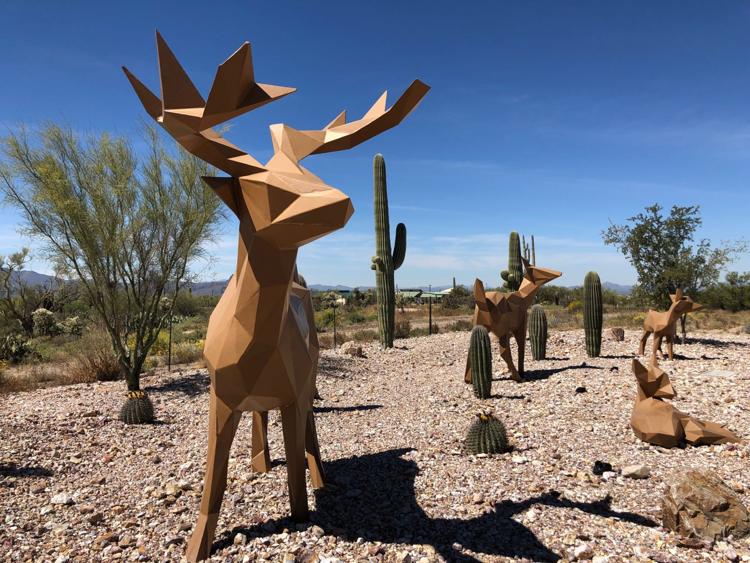 Deer at Tangerine Sky Park
A family of deer sculptures welcome visitors to Tangerine Sky Park. The new artwork was created by Trevor O'Tool and co-constructed by the Marana High School Welding Program. 
Where: Tangerine Sky Park, 4411 W. Tangerine Road