I love giving gifts. I inherited my love for gift-giving from my mom, which makes Mother's Day even more exciting.
If you're searching for the perfect gift for the moms in your life, hello. You've come to the right place.
Stained glass fit for a desert dweller
The Glass Desert is launching a collection of stained glass shaped like desert flowers, right in time for Mother's Day. Beyond the hanging blooms, The Glass Desert is most known for their potted glass shaped like cacti.
Learn more about The Glass Desert here.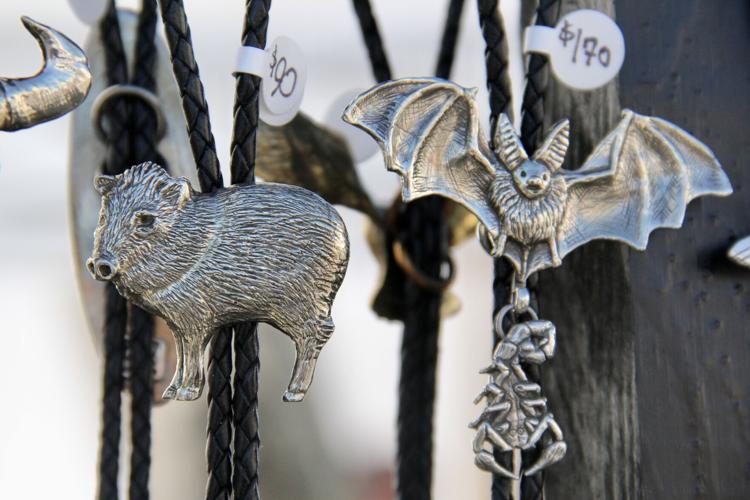 A piece of jewelry they'll never want to take off
If you've ever been to an artisan market around town, there's a good chance you've seen at least one (probably two, three, four, though) local maker set up with their own crafted jewelry. There are tons of options here.
For something a little more funky (earrings specifically), check out Coy Creative, Luna & Saya or Sigfus Designs. For something a little more classic, try Earthsbones, Juvelarto Designs, Lilith + Daughters or MagJo Designs.
And for something very, very desert-themed, this list wouldn't be complete without Heliotrope Metal. 
Something soothing
Candles, bath bombs, essential oils, soap: here's where to get 'em locally.
If you're searching for candles with a desert scent, Cicada Goods and Arya Tara have your back (the creosote candle from both is *chefs kiss*). For more classic scents, like sugar plum and citrus peach, check out Light of Mine Candle Supply and Di Luna Candles. If you want something a little more out of the box and ultra sweet, Smells Like Dessert Candles is right up your alley — the candles smell AND look like the desserts of your dreams. 
A couple more tips: 440 & Co. just launched a candle specifically for Mother's Day, Serene Essentials has both candles and vegan skincare items, and Desert Mystic Goods (which now has a brick-and-mortar called Monsoon Mystics) has bath bombs, skincare and spiritual items.
For essential oils, diffuser scents and sprays, head to Ace of Cups Essentials for scents like cedarwood and Sonoran Rosie (who also has skincare and bath bombs) for scents like desert rain.
And finally, soap: Flowing Waters Soap Co., Spring + Vine, Gigglestars Soap Co., Alo Goods and Artemesia Soaps, Salts & Scrubs (which has a brick-and-mortar!) all sell soaps in peaceful scents like saguaro blossoms, desert rain and horchata. 
Side note: Yolia Botanica, who sells gemstone jewelry, crystal tools and floral bundles for smoke cleansing, is having a sale for Mother's Day. Now through May 12, you can get 20% off orders above $25 with code MAMA23.
Say it with flowers 💐
Maybe a bouquet is all you need. 
Bloom Maven, Thistle, Flower Shop on 4th Avenue, Roses & More and Bloomie's Flowers have all launched collections ahead of Mother's Day. You might also drop by one of Tucson's newest flower shops, The Green Room, to check out their blooms.
Prickly Posies offers another option — dried flower bouquets. And if you need a funky vase, check out La Luna Coyote.
Pro tip: If you spend $50 or more at a business in the Casas Adobes Plaza this Saturday, May 6, you'll get a free bouquet.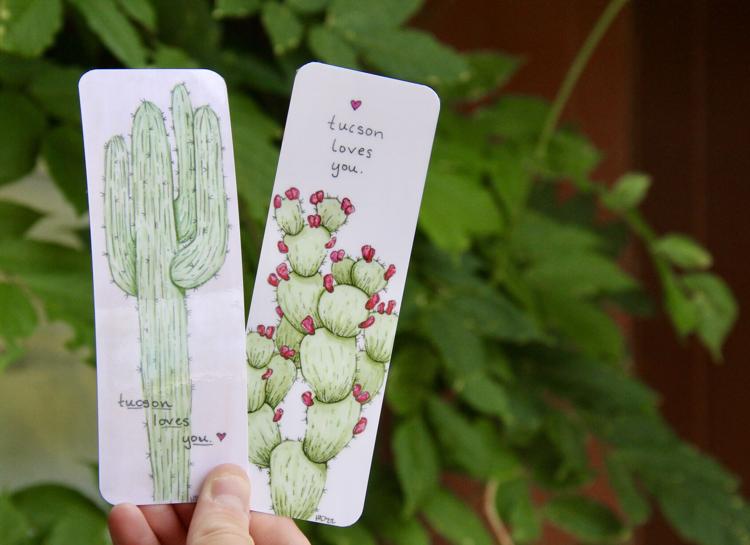 For the mom who loves to read
As I'm sure you know, Tucson is home to lots of talented people. In that group of talented people: authors.
To name a few, there's Kathleen Glasgow of the popular "Girl In Pieces," Lydia R. Otero who wrote about experiences growing up as a queer person of color, Clark Norton of Tucson books like "100 Things to do in Tucson Before You Die," and Adiba Nelson, who wrote a powerful memoir that includes the journey through motherhood. 
A couple more cutesy lil gifts for this section: Lil' Desert Doodles has very Tucson bookmarks.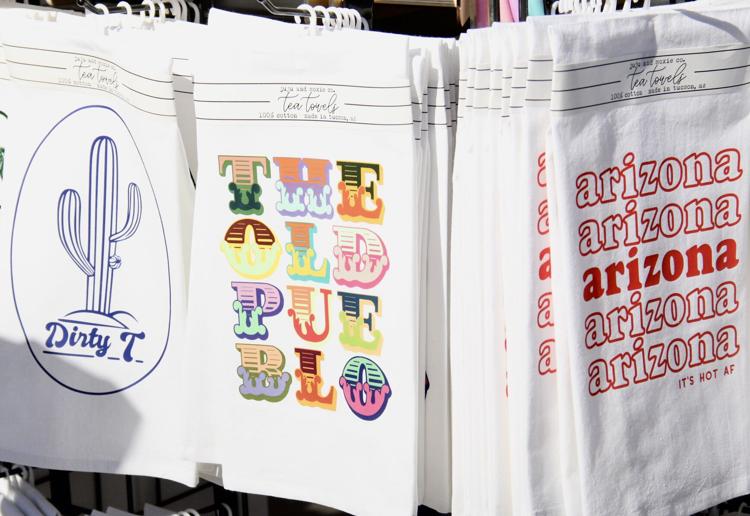 All the food things
For the mom who loves to cook: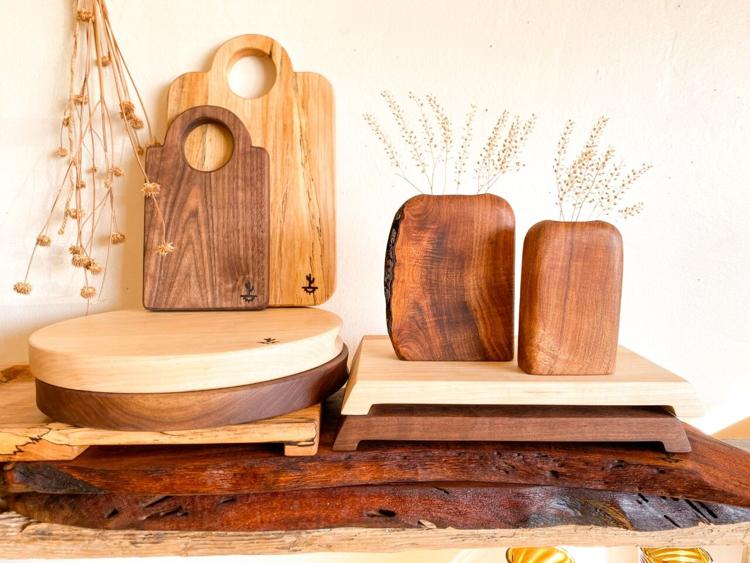 If you'd like to pack a gift basket with snacks, here are some options:
If that's not enough, a gift card to mom's favorite restaurant is always a worthy option.
For the plant lover
If your mom loves plants as much as mine does, this is the section you should be reading.
Pick up an indoor plant from Plantney, put it in a colorful desert-themed pot from Sonoran Rain Designs and gift it with a macrame hanger from Melrose Macrame or Knotted by Kiwi. 
If outdoor gardening is more the vibe, you can start from the ground up with seeds from Native Seeds/SEARCH, or head to a local nursery like Harlow Gardens, Desert Survivors, Drutopia, Green Things or Ponderosa Cactus. 
When in doubt, get a cute card
If you're really just looking to sandwich a gift certificate inside a greeting card (no judgement there), here are a few options:
One of my favorite gifts that I've given to my mom is a reusable water bottle (we're in Arizona and it's May, it's almost mandatory to carry water with us everywhere we go). I didn't gift her a plain bottle, though — it was decked out with stickers. Here's a list of local artists who make stickers, if you need a little inspo.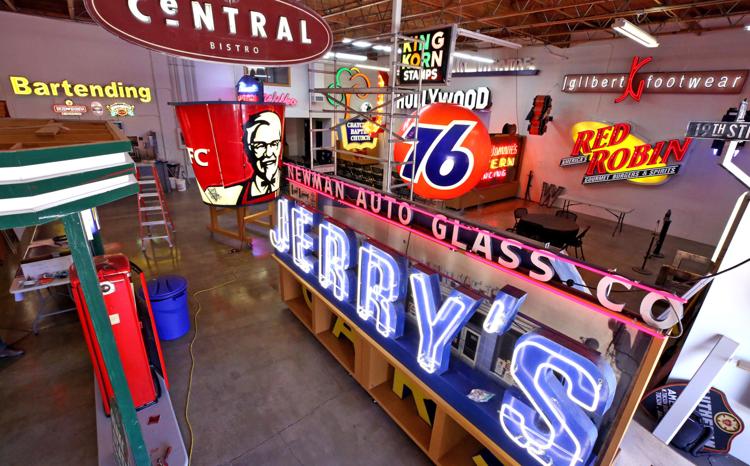 Gift an experience
Take your mom hiking to see the saguaro blooms in all their glory. Maybe you take a trip to a museum, like the Ignite Sign Art Museum (they have a sign from the now-closed and very-missed Molina's Midway, which my mom loved). 
If your mom is a sports fanatic, take her to see a University of Arizona baseball game or local soccer club FC Tucson.
Here are some events happening on Mother's Day specifically:
Where to shop
All right, here's the info you really need. Beyond the websites of the individual makers listed above, here are upcoming markets to find gifts:
Beyond the markets, here are some brick-and-mortars that are always around: