When Tucson artist Lex Gjurasic first received an email from Gov. Katie Hobbs' team, she thought it was a scam.
As it turns out, the email was real. Gov. Hobbs was reaching out, hoping Gjurasic would create an inclusive design to put on new merchandise. 
"I was pretty amazed," Gjurasic says. "I was like, 'Kathleen Marie Hobbs knows who I am?' and (her team member) was like, 'Yes, she loves your work.' That, to me, was a little mind-blowing because I really admire Katie Hobbs, even prior to being governor — all the work she's done at the state level.
"As a Tucson artist, it's easy to feel tucked away," Gjurasic says. "Phoenix is a big city, and also as an artist not being on either coast. If you're not in New York or LA, you definitely get overlooked."
The goal for the design was inclusivity — the imagery wouldn't be focused on a campaign or an issue.  
"I was the first artist they reached out to," Gjurasic says. "They said, hey we want to do collabs with Arizona-based artists and you're our guinea pig, basically."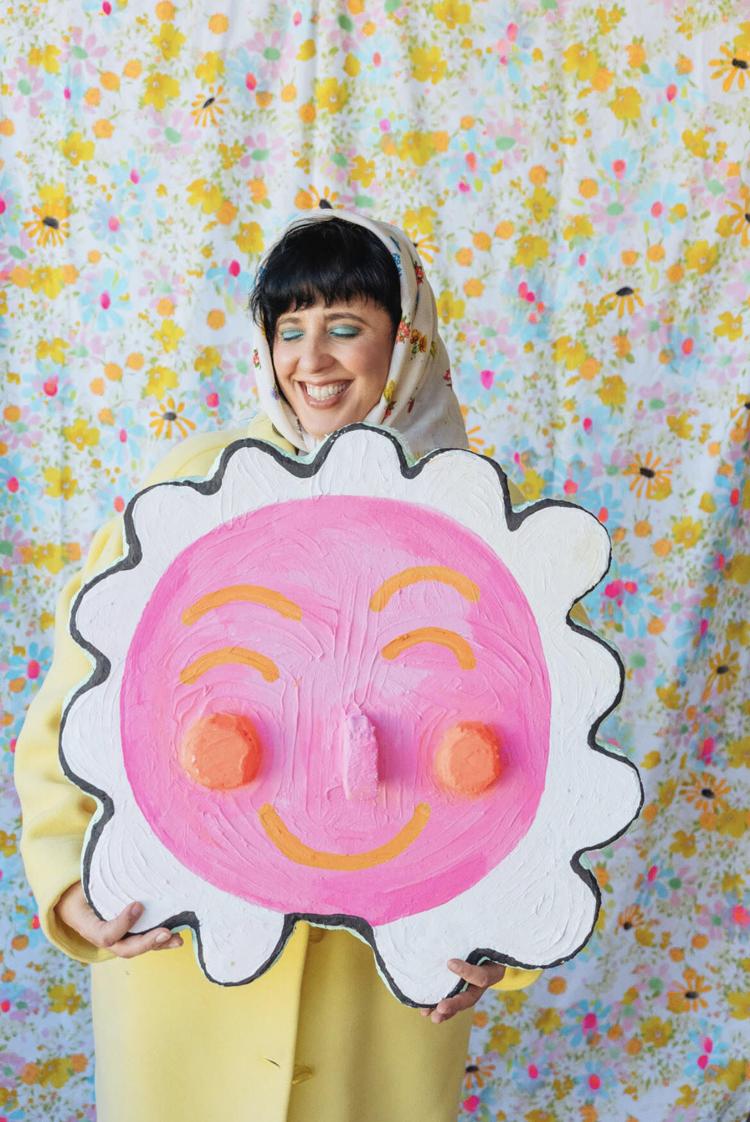 Ultimately, Gjurasic created a design that she feels is both unifying and joyful. The words "Arizona For Everyone" are bubbly, surrounded by colorful flowers sitting inside the shape of Arizona. 
"I wanted it to reflect me as an artist. I wanted it to definitely speak to Arizona," Gjurasic says.
The design is inspired by a commission project that Gjurasic created for an event at the Tucson Museum of Art in October — a backdrop for attendees to pose in front of. When she posted photos of the backdrop, people suggested she turn the design into fabric. 
"I was like, they want to wear that imagery so this is solid inspiration to pull from," she says. "I was like, what would my friend's mom want to wear? What would my friend's teenage daughter want to wear? What would I want to wear? I wanted it to really encompass every cool person I know."
Gjurasic hand-painted the design for the governor's office, then digitized it for the shirts, tote bags and stickers that are available to purchase online. Proceeds from the merchandise are donated to Katie Hobbs for Governor.
Hobbs' team gave Gjurasic full creative control for the design — "they just wanted me to bring my heart to the project," she says.
"I always think that's the best way," she says. "If anyone ever thinks about commissioning a project, find someone you love — and believe in them."